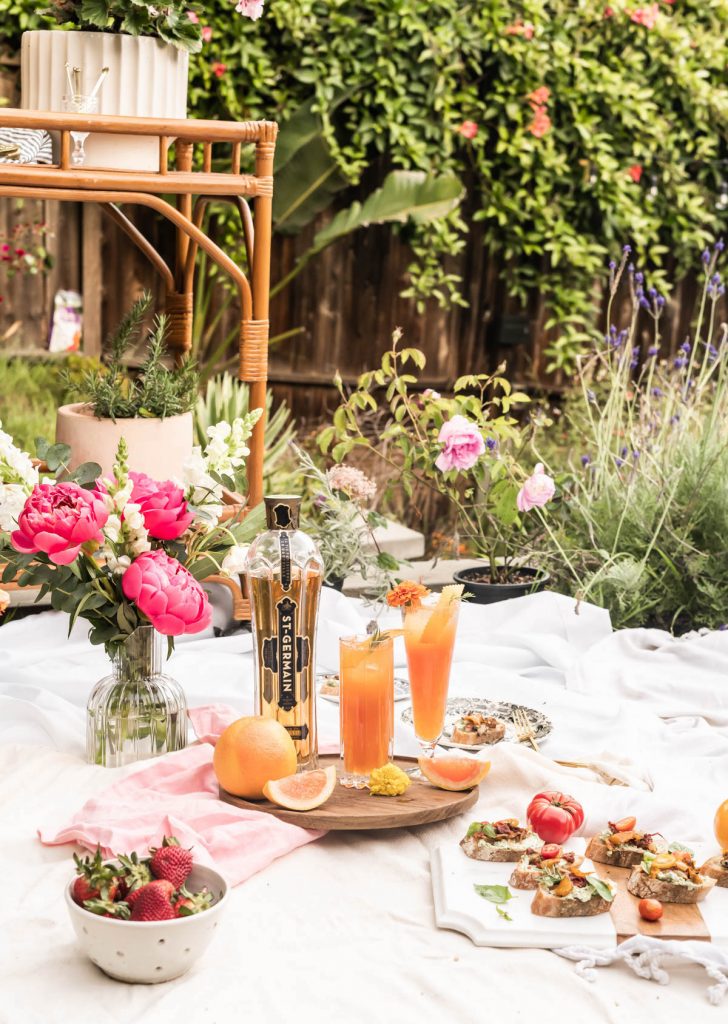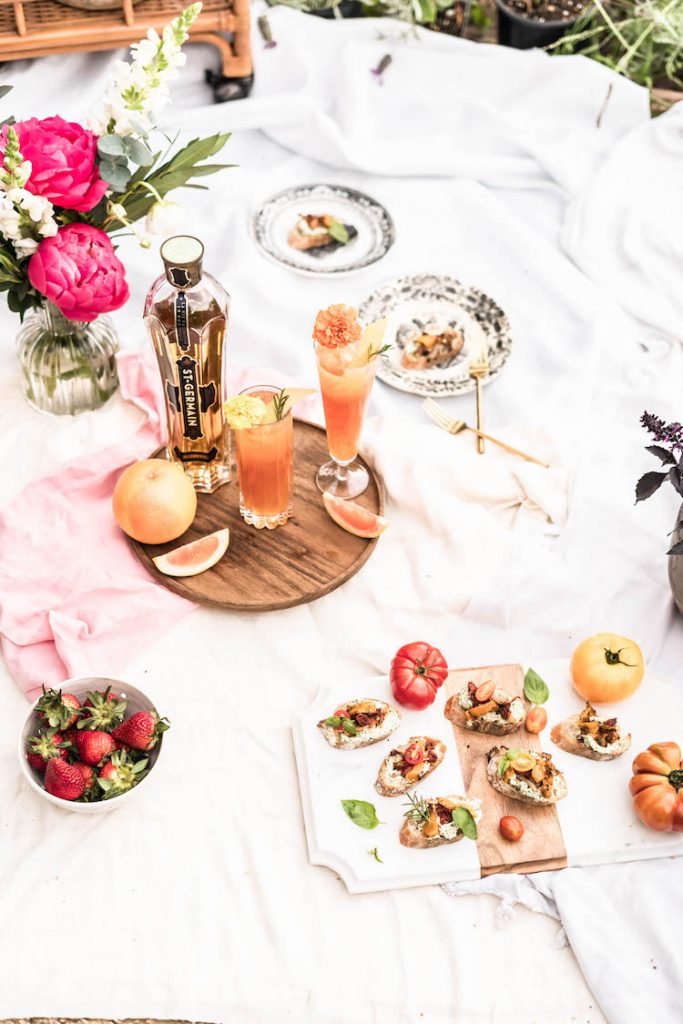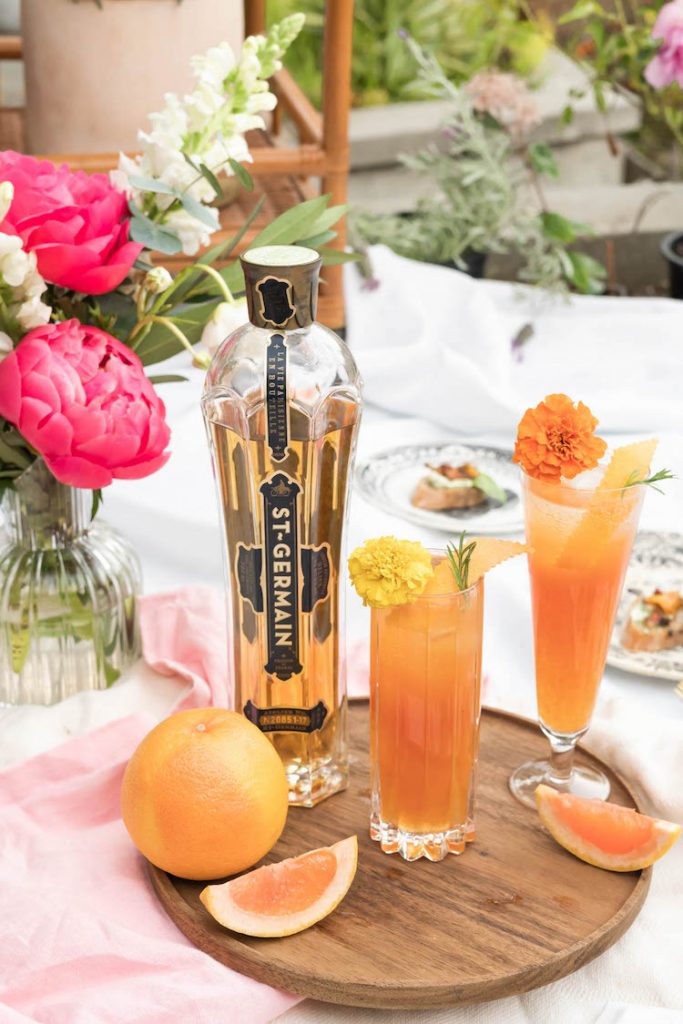 CHIC BACKYARD PICNIC
Well, this is not how many of us expected to spend Memorial Day weekend (unless you are an introvert and this is your idea of a holiday weekend! Introverts rejoice!) We are all celebrating so many special moments and mike stones at home that we anticipated and expected to be spending among loved ones, at restaurants or bars with friends, or by traveling.
We are having to recreate what celebration is and what that means to us. How do we create a special moment at home when it has become more of our captor and only four walls we see? Celebrating the little moments are important too, whether a holiday weekend on a random Tuesday.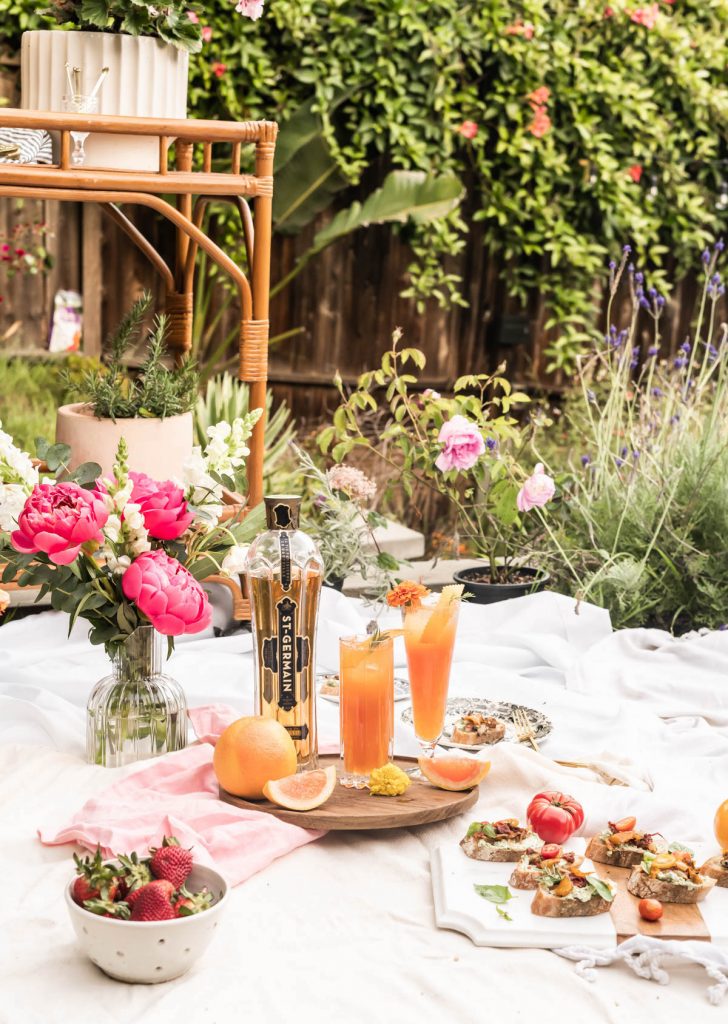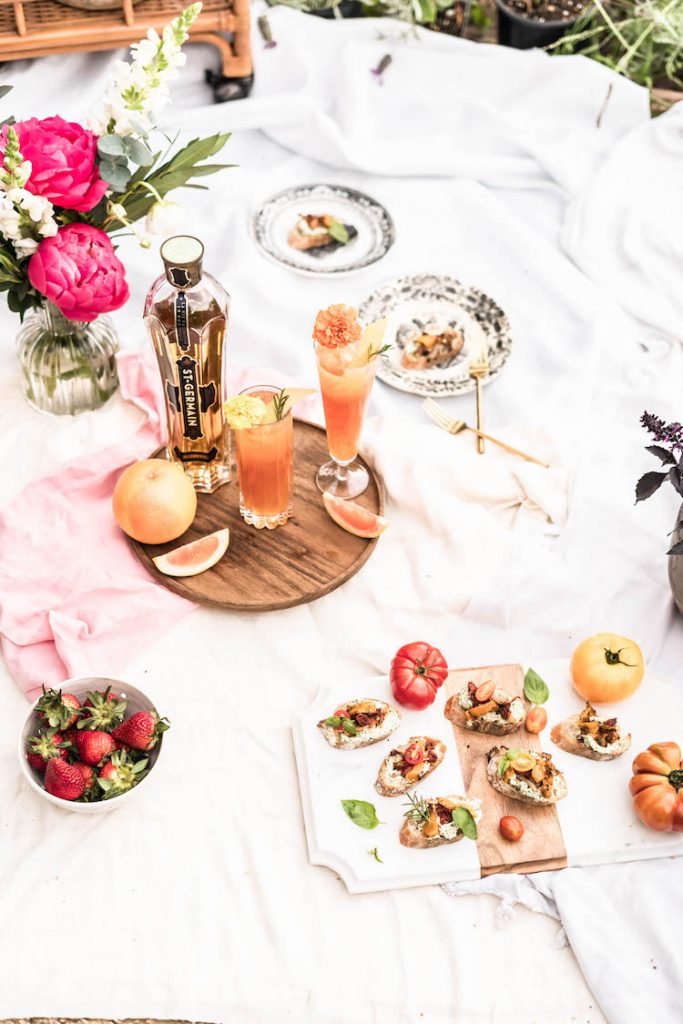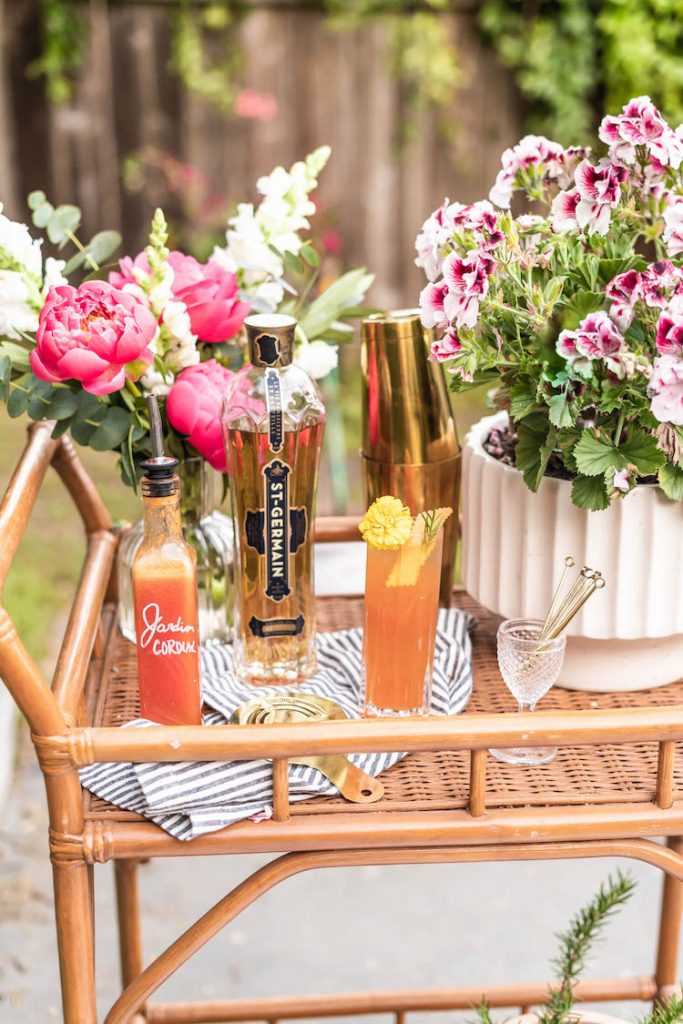 MOMENT DU JOUR
I worked with St. Germain to create this Moment Du Jour at home to celebrate the arrival of summer (how that heck it is almost summer is blowing my mind.) Along with Jen Laforge, I crafted this Potager Potable cocktail featuring St. Germain to serve up for a low abv sipper for a summer picnic. Putting together a living room or backyard picnic, is a fun way to carve out a little moment that's extraordinary in your day. Take this moment to really celebrate not only summer, but the moments we have been missing. If you have live with a partner, family or room mates, it's a great way to treat them to a special or if you are riding solo, treat yourself!
CREATING YOUR OWN CHIC INDOOR OR OUTDOOR PICNIC
You can create your own moment of celebration with a chic picnic with delicious cocktails and hors d'oeuvres to savor the special moments big and small. Not everyone has a backyard or patio, so use these tips to bring the outdoors into your living room. This would be great for a birthday, anniversary, or just because you survived the week!
Start off with a playlist to listen while you put together the picnic and enjoy it. It will set the mood for you and who ever you are able to share this moment with!
Lay down yoga mats or a think blanket to create the base layer. This will ensure hours of comfort.
Bring out your pretty linens, blankets and Turkish towels to lay on. This is a create place to add pops of color or pattern to the picnic.
Marble cheese boards and your favorite plates and serve ware will elevate the picnic and more environmentally friendly than disposable options.
To recreate a garden feel indoors and out, gather herbs and potted flowers around the blankets. An arrangement of fresh flowers can also a pop of color and brighten a living room picnic instantly.
wheel in the refreshments! Bar carts are not just for entertaining indoors. They allow you to serve up food and cocktails, like this Portager Potable and Tomato Pepper & Goat Cheese Toasts, comfortably outside and make for easy transport to and from the kitchen.
Get the recipe for the Portager Potable cocktail here
Get the recipe for the Tomato Pepper Toast with Whipped Basil Goat Cheese Toasts here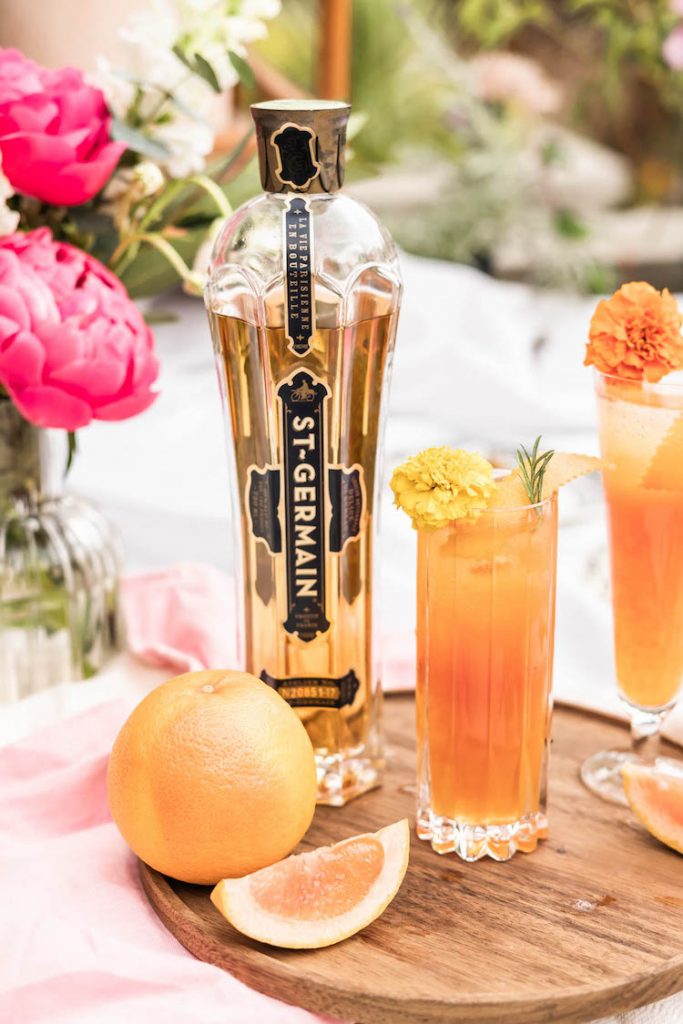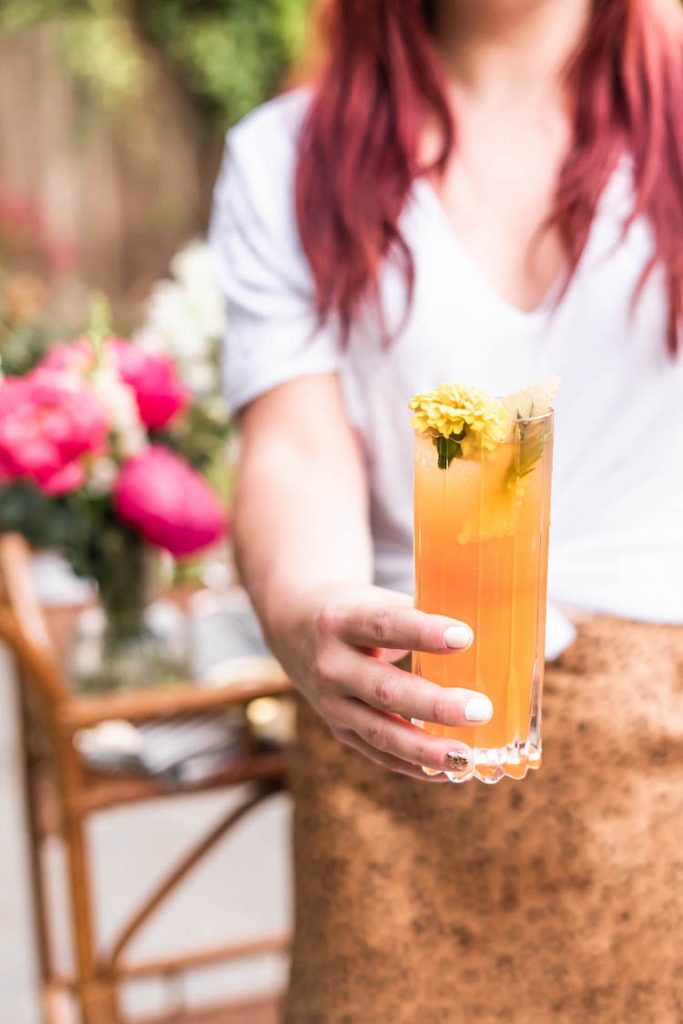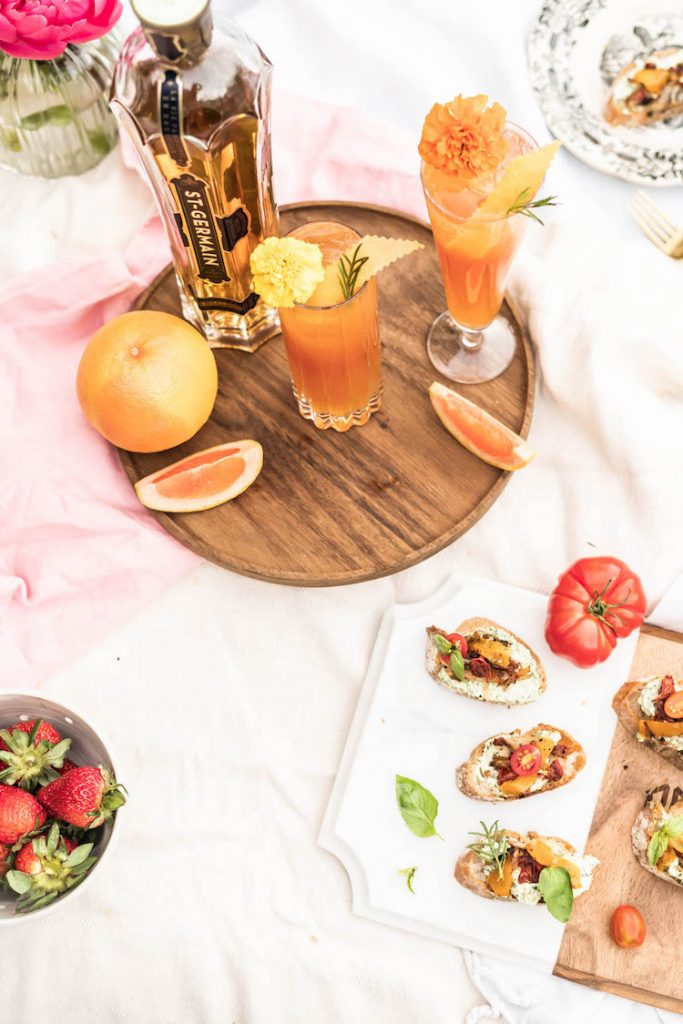 I received compensation from St. Germain for work on their Moment Du Jour campaign, but all opinions are my own!