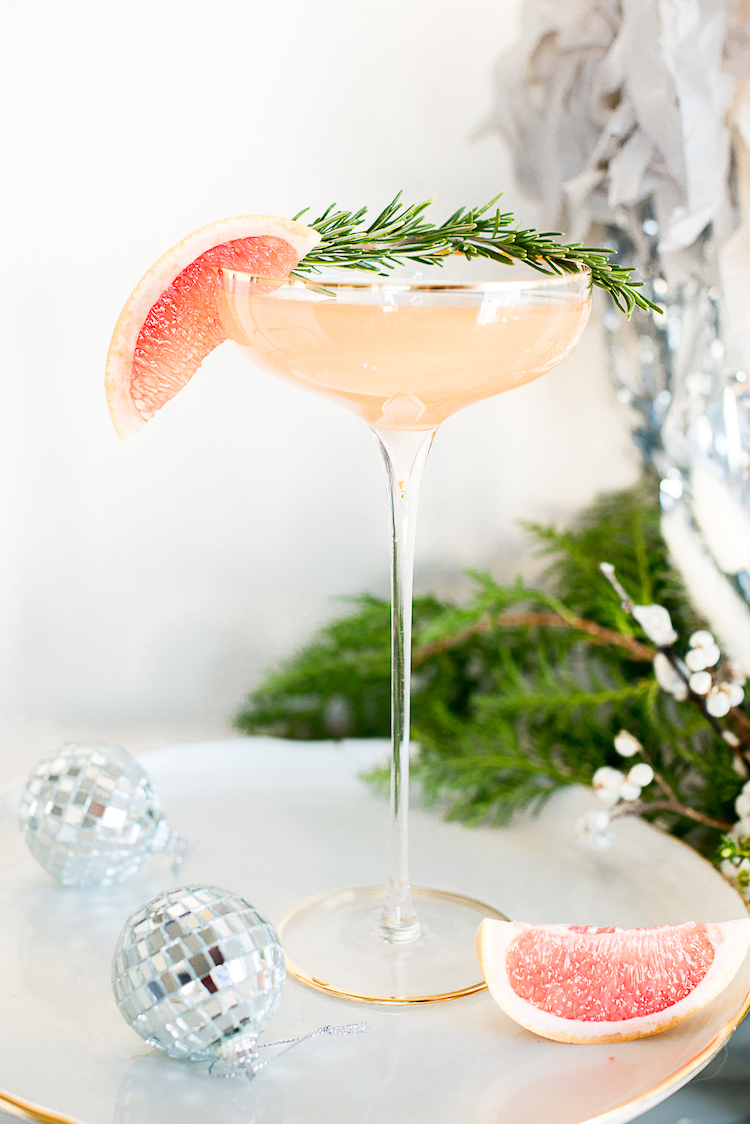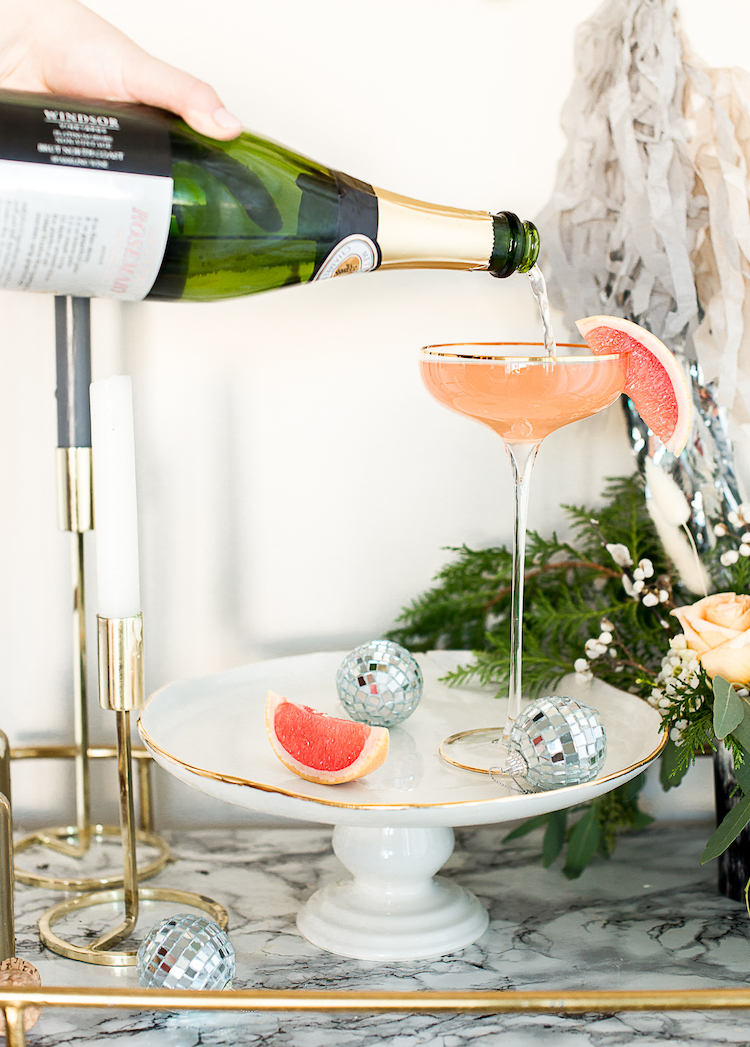 The holidays are here, and I could not be more excited! Time to decorate the bar cart, mix up some eggnog and start chilling the bubbly! This year, I am helping host a New Year's party to toast to 2019 as it rolls in. I am looking forward to a bit of a reset, reflection, and planning for the new year, lots of great things are on the horizon. I am also ready for all of the sparkle on New Year's Eve! It is the one time of year I pull out all of the sparkly stops. Confetti? Check! Sequins? Check! Gold bar ware? Double check. And of course, some fabulous sparkling wine is a must! My Windsor Vineyards Brut is chilled and ready for a midnight toast.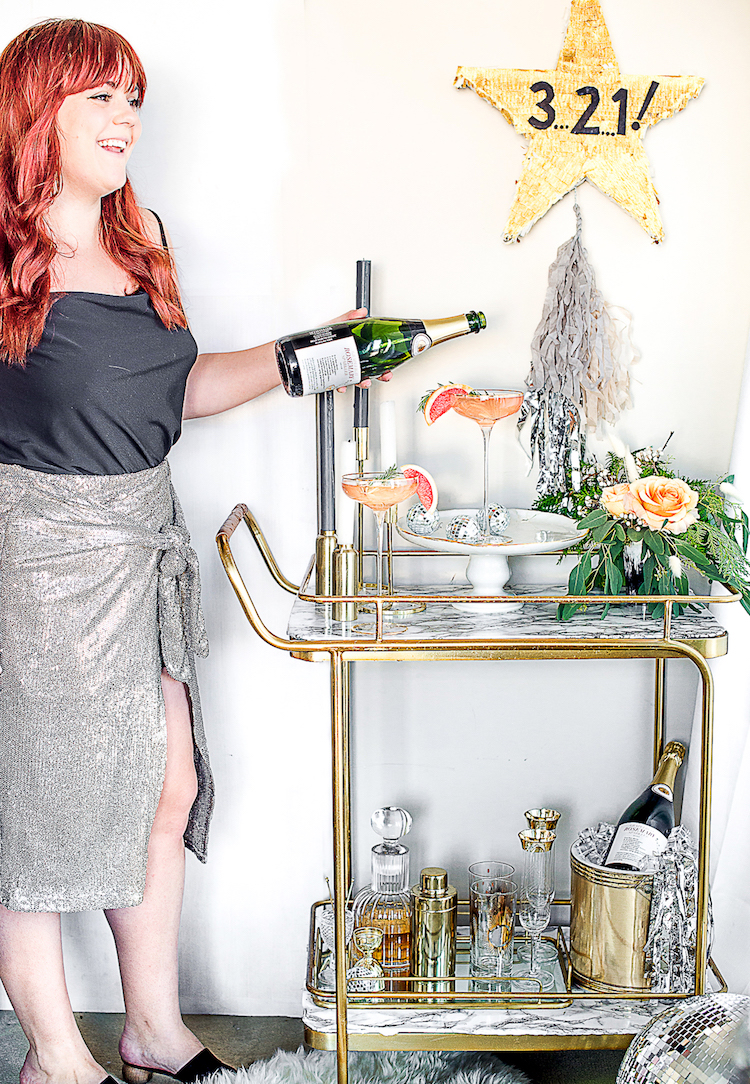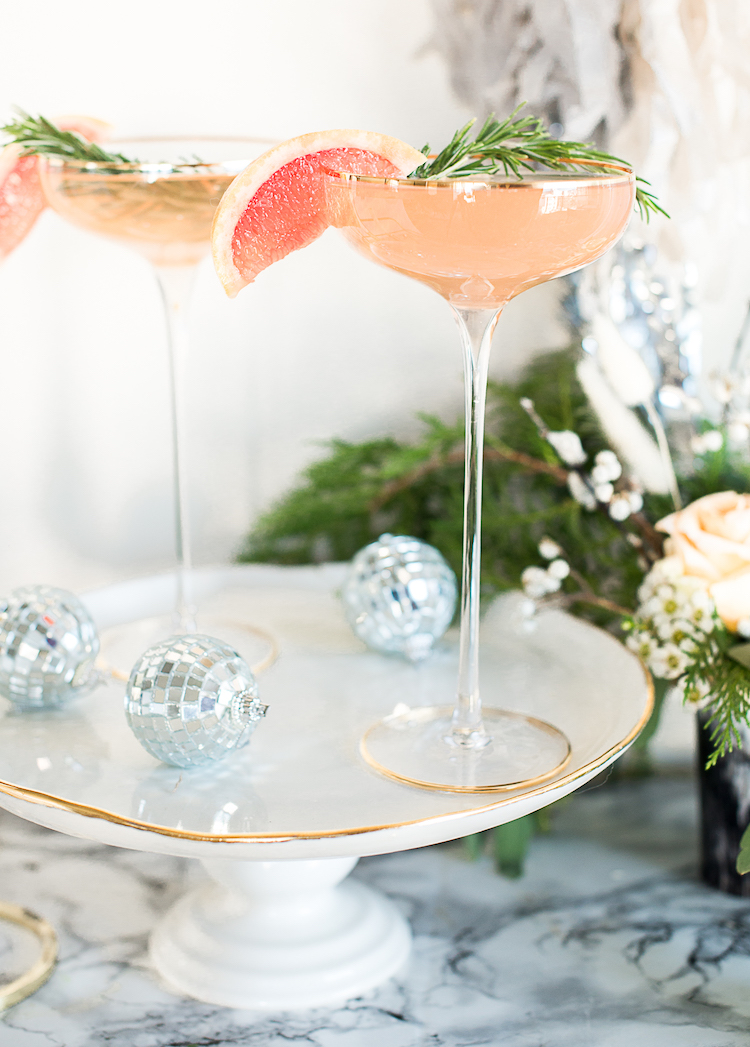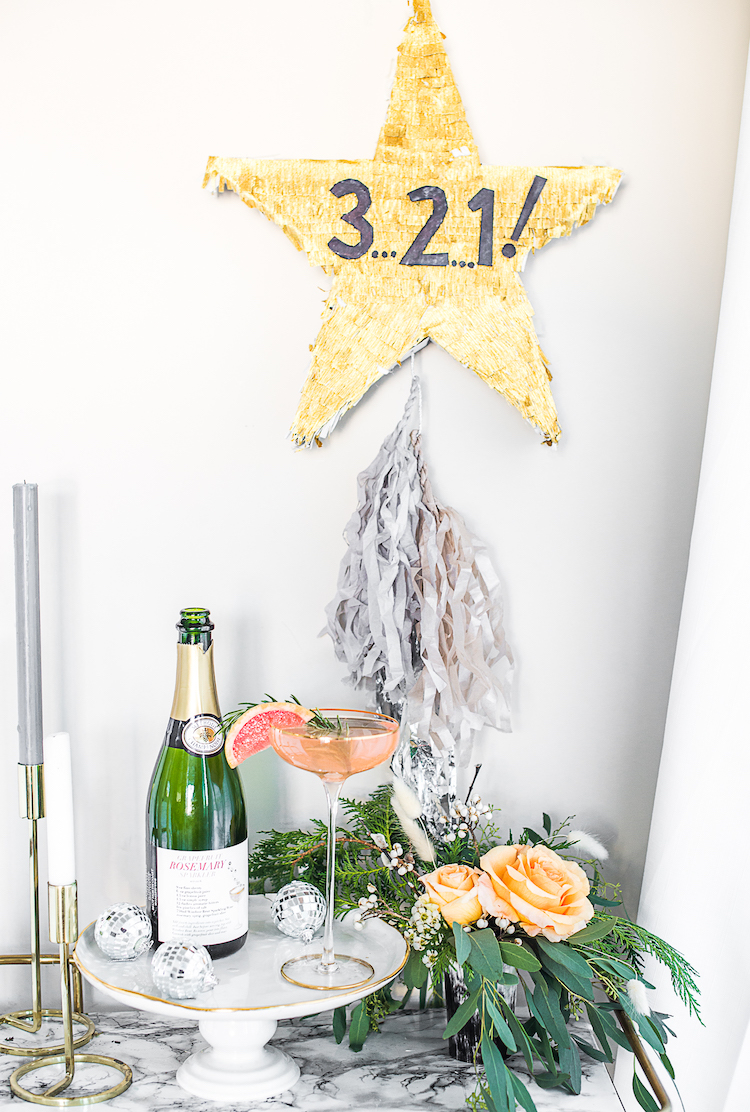 I only recently discovered Windsor Vineyards and their fantastic bubbly, but they have been in the wine making biz here, starting in Tiberon, California for a long time. They are the top three most award-winning wineries in the U.S. for over 60 years and are part of the Vintage Wine Estates. One of my favorite parts of #WindsorVineyards though: custom wine labels! Genius! I am already dreaming up all of the fun designs to make as labels for unique gifts. Rodney Strong, the original founder, used to have so many requests from people to set aside their favorite wines that he would put their names on them. From this grew their tradition of customized wine labels. We can all thank him for thoughtful, effortless gift giving! If you haven't heard of Windsor Vineyards, be sure to check out their website and see all the ways you can customize you wine, and be sure to keep reading for a special offer code!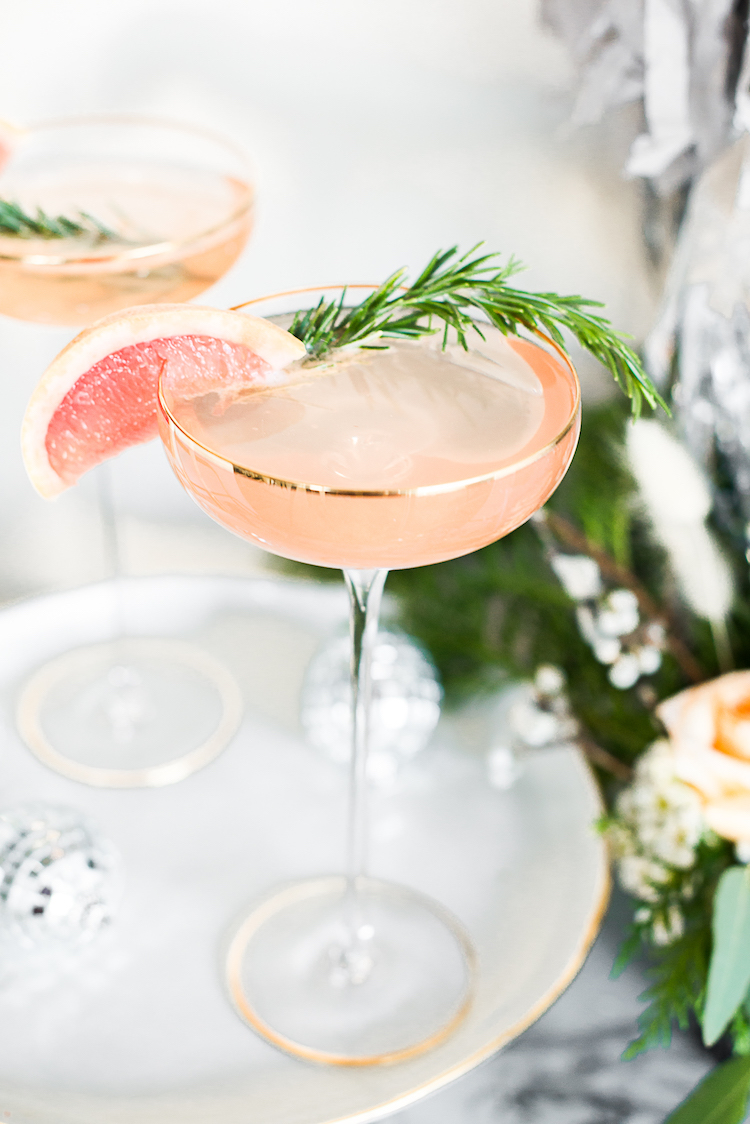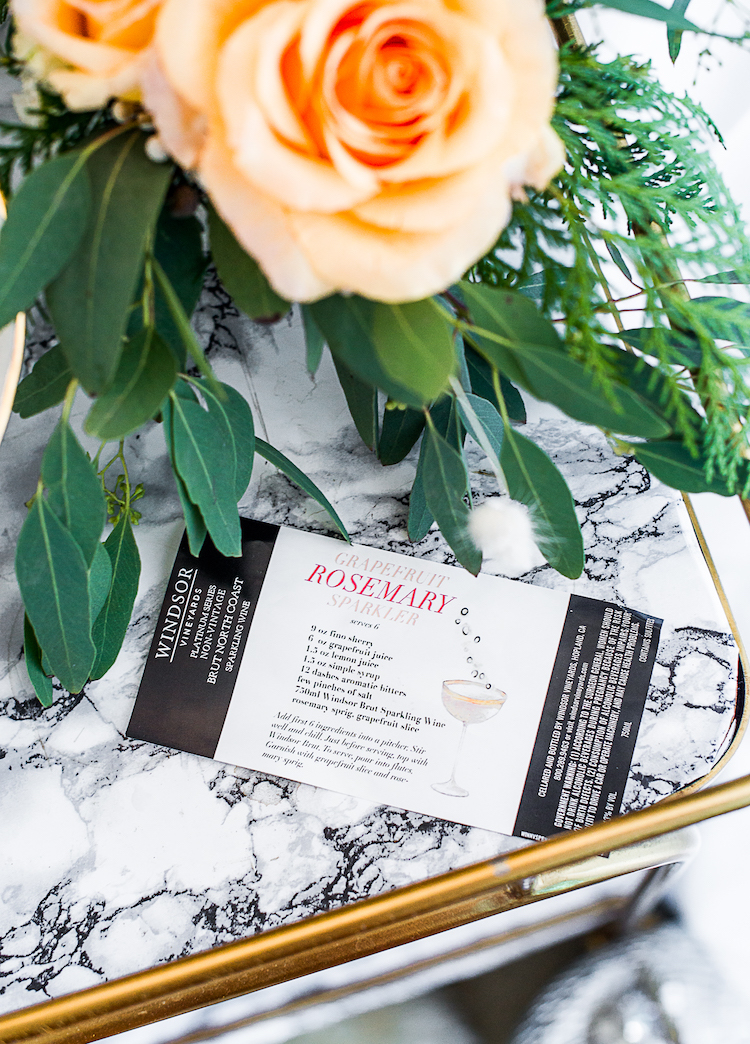 I mixed up a Grapefruit Rosemary Sparkler for a NYE Cocktail to serve as a fresh and bright drink to ring in 2019. Grapefruit and sparkling wine are a match made in drink heaven. I combined fino sherry that's dry which also works phenomenally with grapefruit and the rosemary garnish which lends woody herbal notes to the drink. The Windsor Vineyards Brut finishes it all off beautifully with effervescence. As a practical AND cute serving option for party guests, I had the recipe for the Grapefruit Rosemary Sparkler printed onto the label.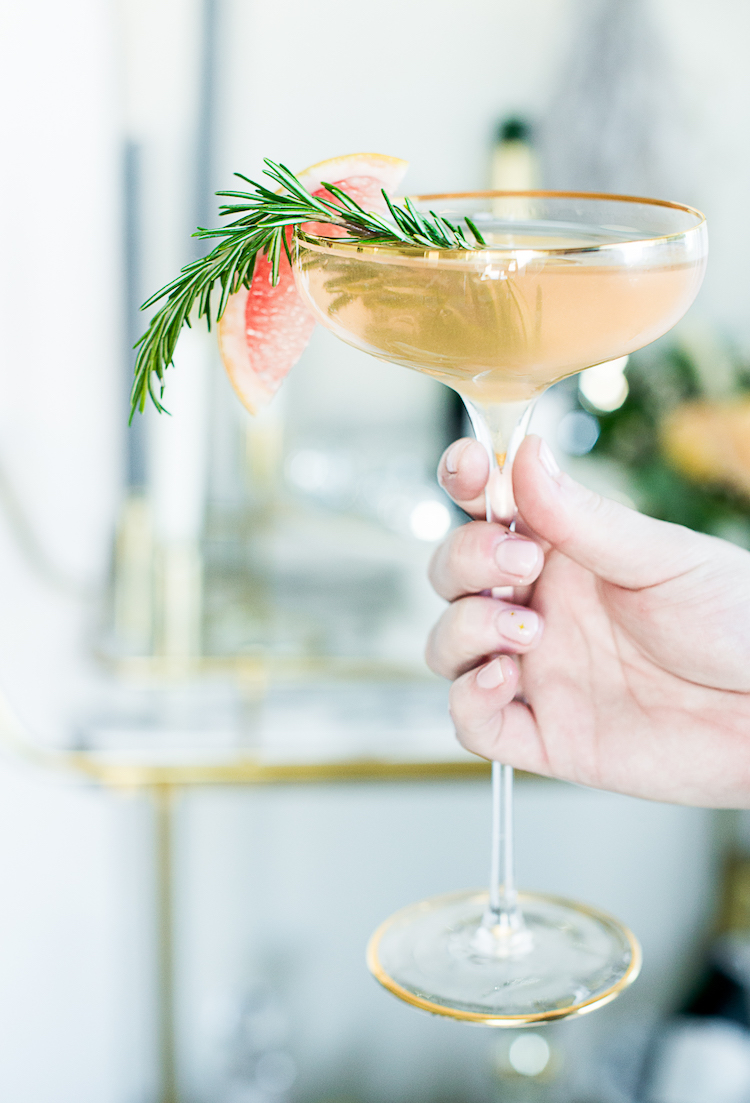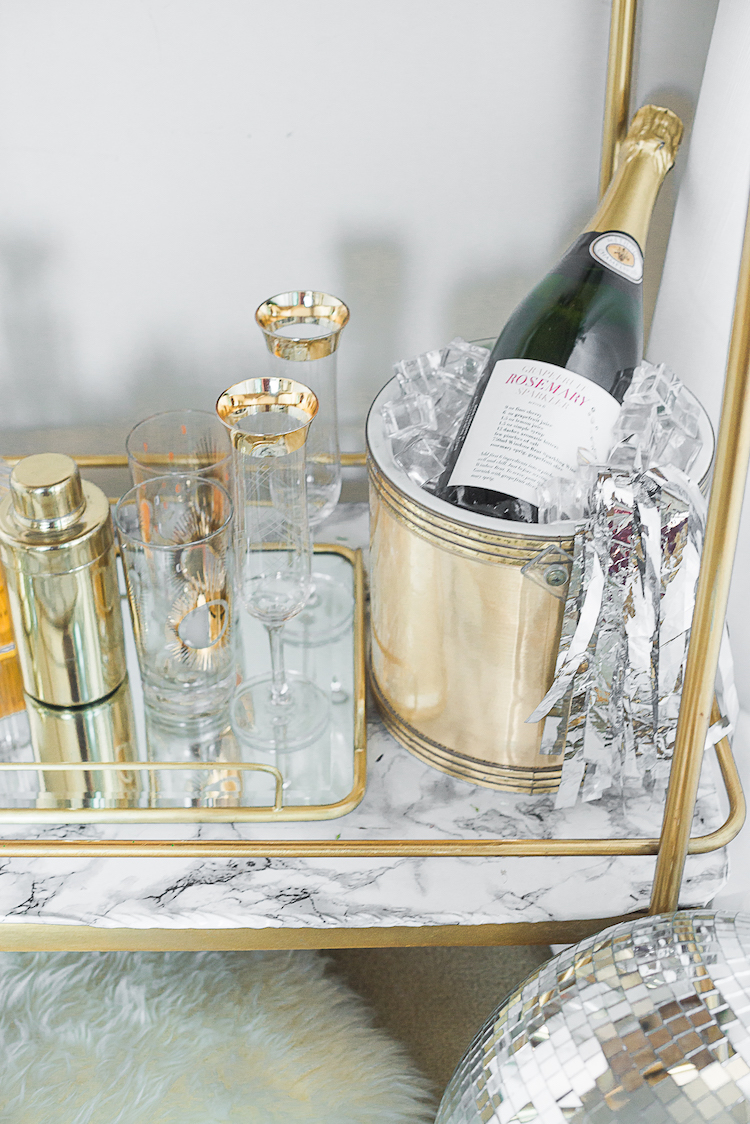 Even if you are not hosting your own NYE party, bringing a personalized bottle of sparkling as a gift will be an extremely special thank you to the host. And adding a recipe to the bottle is a gift that keeps on giving! Your bestie or mom can pop open the bubbly and mix up your custom cocktail recipe and think of you. It's also a great gift for someone who you may not know too well, you can never go wrong with a bottle of bubbly as a gift. Giving one with a custom designed label with their name or a recipe made just for them will feel extra special and not like you picked up a hostess gift at the corner store on the way. Awkward. I always hate to bring wine to a party and then they feel obligated to open it right then. A customized bottle will encourage them to tuck the bottle away (or display it front and center on their bar!) for later to savor on their own time.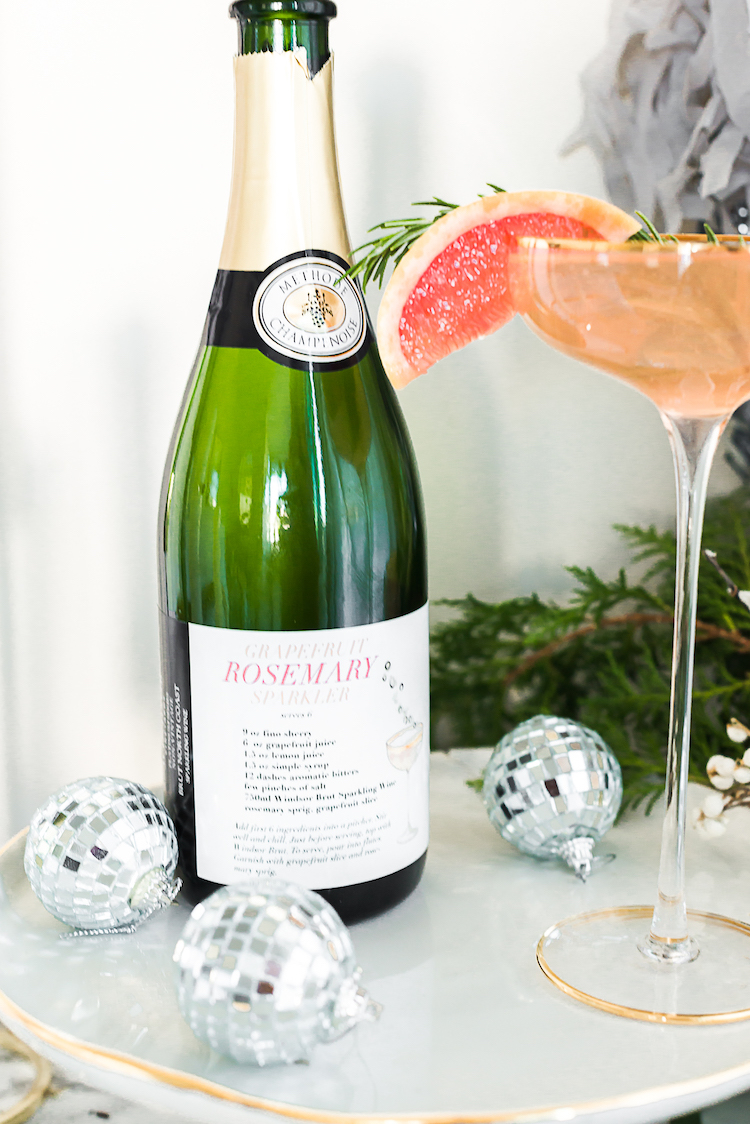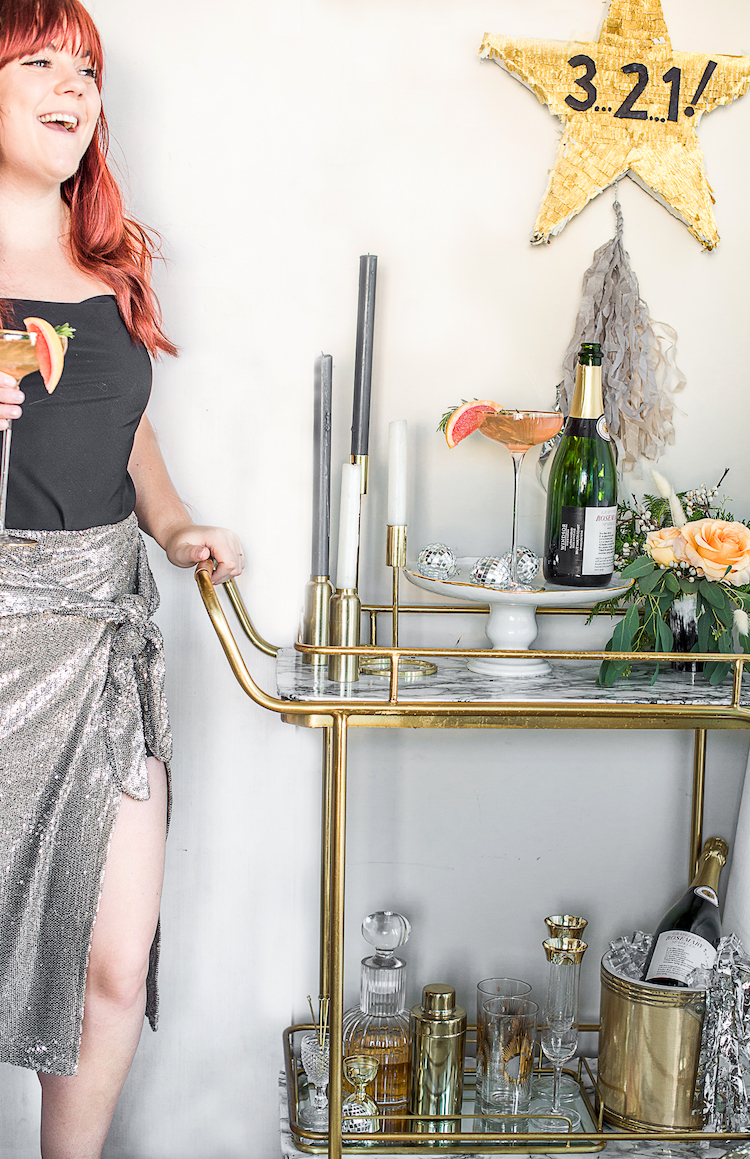 Give the easy design tool on Windsor's site a whirl to make your own labels! They have expert guidance and in-house design talent that allows them to help you create exceptional experiences and memories with one-of-a-kind signature wines. If you are looking to ring in the New Year with personalized wine, be sure to order by Tuesday, December 18, 2018 which is the New Year's Eve ship deadline. And to help you ring in the New Year, I have a 15% discount code for you! Use code: ASHLEYR15 at checkout here!
Wishing you and yours a happy, sparkling New Year!
GRAPEFRUIT ROSEMARY SPARKLER NYE COCKTAIL
serves 6
glassware: coup or champagne flute
9 oz fino sherry
6 oz grapefruit juice
1 1/2 oz lemon juice
1 1/2 oz simple syrup
12 dashes angostura bitters
few pinches salt
750 ml Windsor Vineyards Brut
garnish: grapefruit slices, rosemary sprigs
Add first 6 ingredients into a pitcher. Stir well and chill. Just before serving, top with
Windsor Brut. To serve, pour into flutes. Garnish with grapefruit slice and rosemary
sprig.