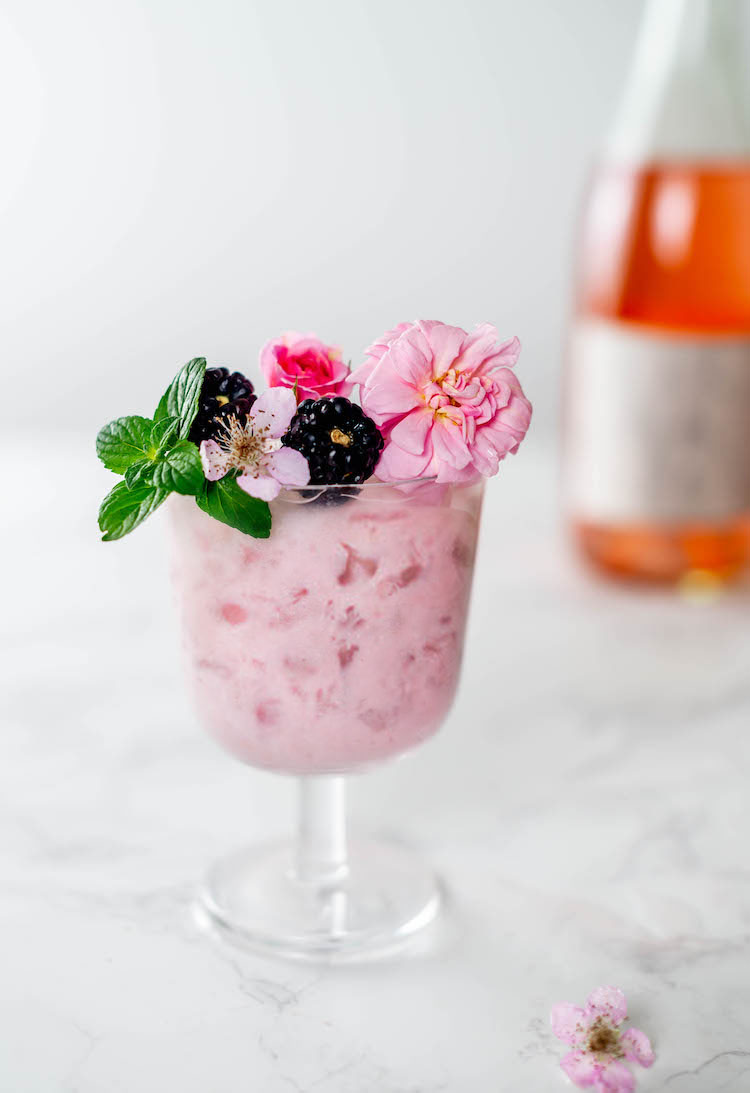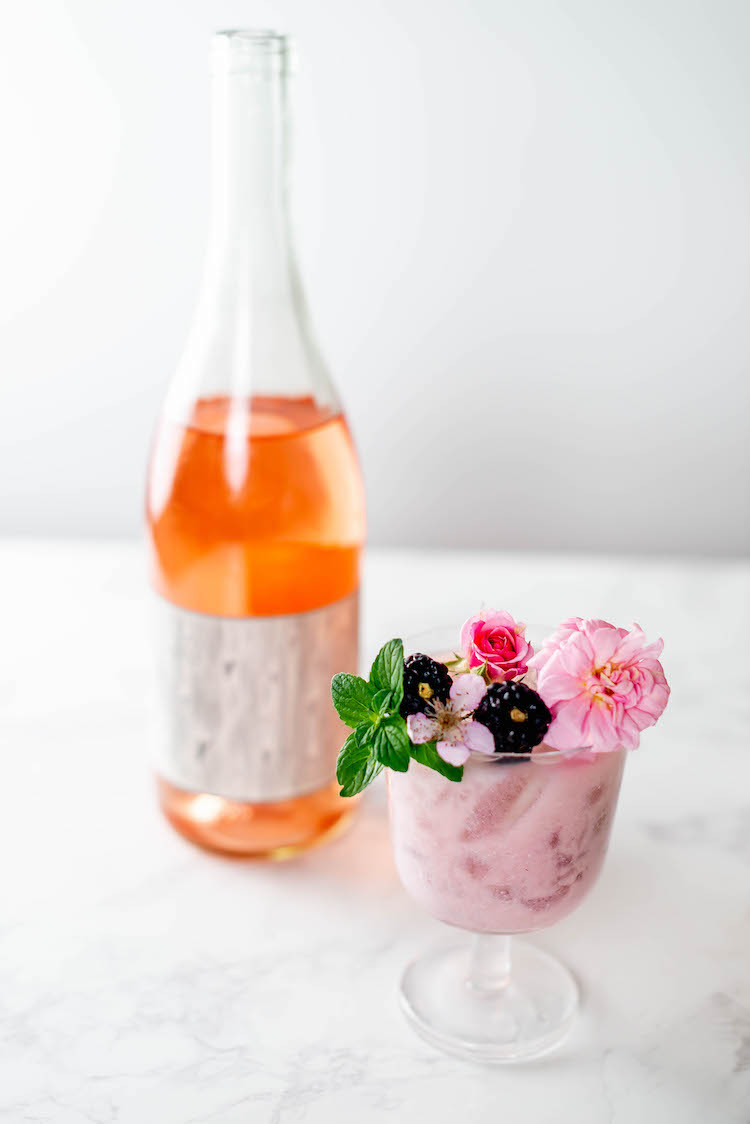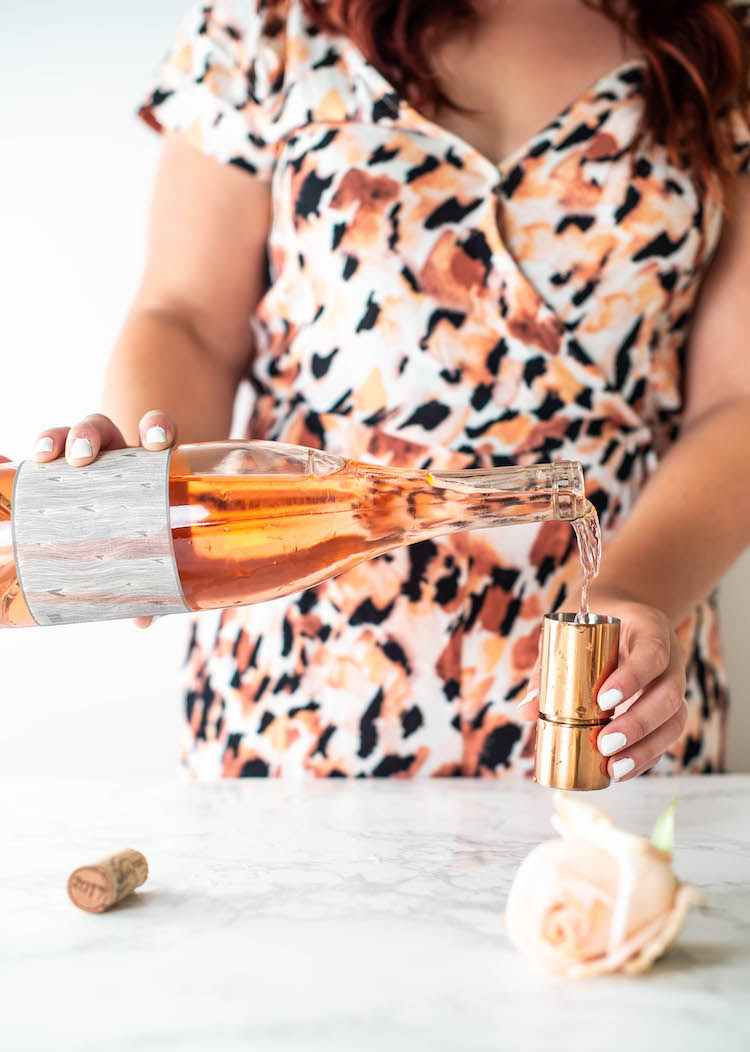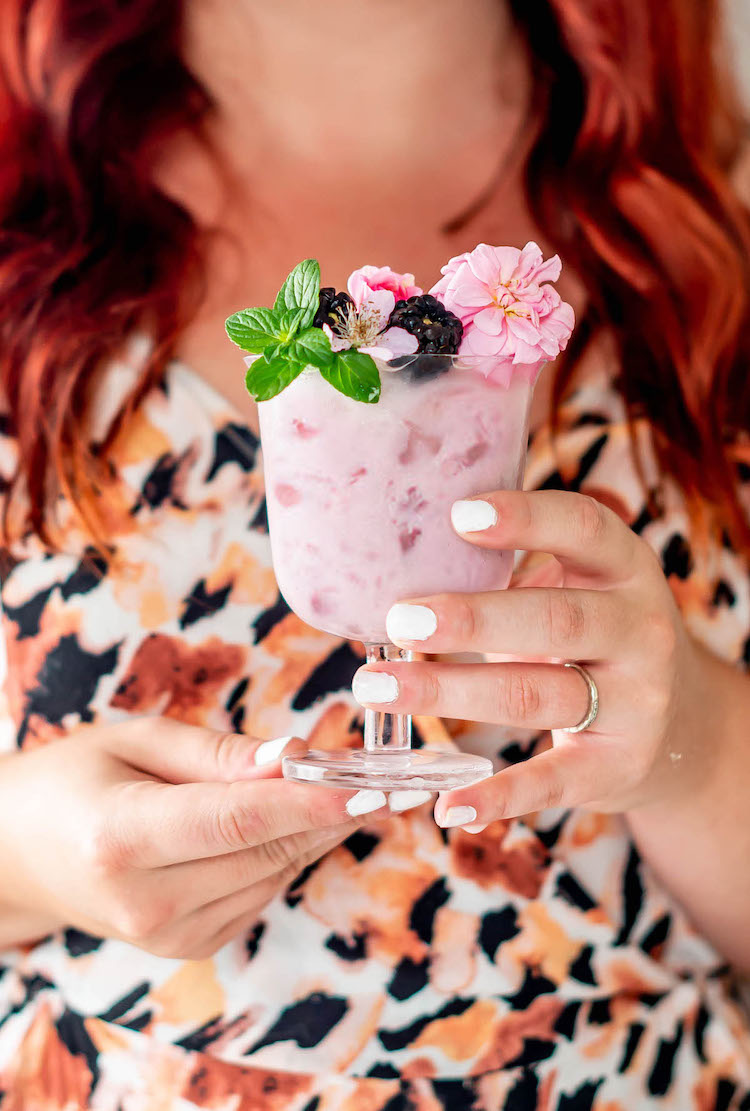 This week is rosé cocktail week! To celebrate the launch of my new book Celebrate Rosé, I had Drinkstagramers and cocktail mavens whip up their favorite cocktails using rosé. Some had never used rosé in a cocktail before, all the more reason for Celebrate Rosé and rosé cocktail week to bring awarness of the versatility of pink wine! It can really go from day to night! There have been some AMAZING cocktails and tributes posted for #rosécocktaiweek! Although I just released a whole book FULL of rosé cocktails, I wanted to share a couple this week. I am starting with this Rosé Breakfast Bramble!
The Rosé Breakfast Bramble is a take on one of my most popular cocktails, the Breakfast Bramble. It's the perfect brunch cocktail! I have also made it to pair with spicy Indian food before and it was lovely! Sort of in place of a lassie with the cooling yogurt to temper the fire, so it's not JUST for breakfast! This version uses fresh berries instead of the apricot jam and rosé for extra fruit notes and tannic acidity. I used Broc Cellars Love Rosé which has bright juicy flavors balanced out with nice acidity the shines through in a cocktail. You'll want to whip up this Rosé Breakfast Bramble ALL day long!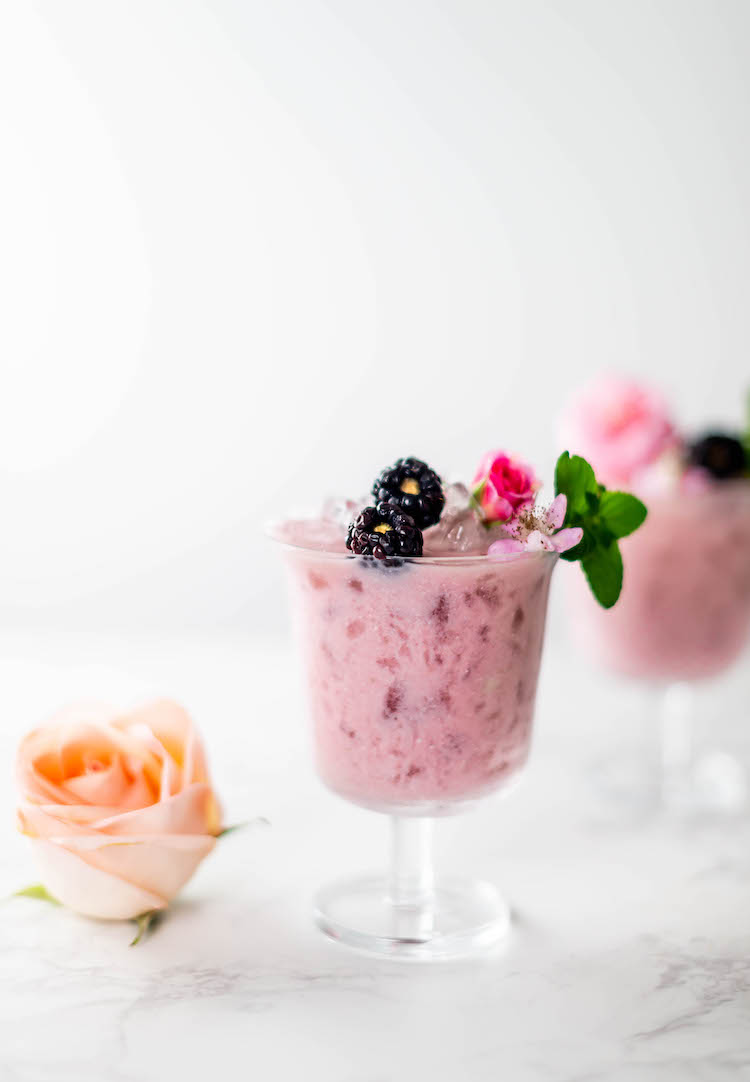 ROSÉ BREAKFAST BRAMBLE
serves 1
tools: muddler, shaker, jigger, hawthorn strainer, fine mesh strainer
glass: fluted glass or rocks glass
6 blackberries muddled
1 3/4 oz gin
1 1/2 oz rosé, I used Broc Cellars Love Rosé
3/4 oz honey syrup (2:1 honey to water)
1/2 oz lemon
1 tbsp yogurt
3-4 drops rose water
Garnish: mint sprig, rose, edible flowers ( I used rose and berry flowers), blackberries
Muddle blackberries in a shaker. Add the rest of the liquid ingredients. Shake with ice for 10 seconds. Add crushed ice into the glass. Double strain with hawthorn strainer and fine mesh strainer into the glass. Top with more crushed ice. Garnish with black berries, mint sprig, and flowers.