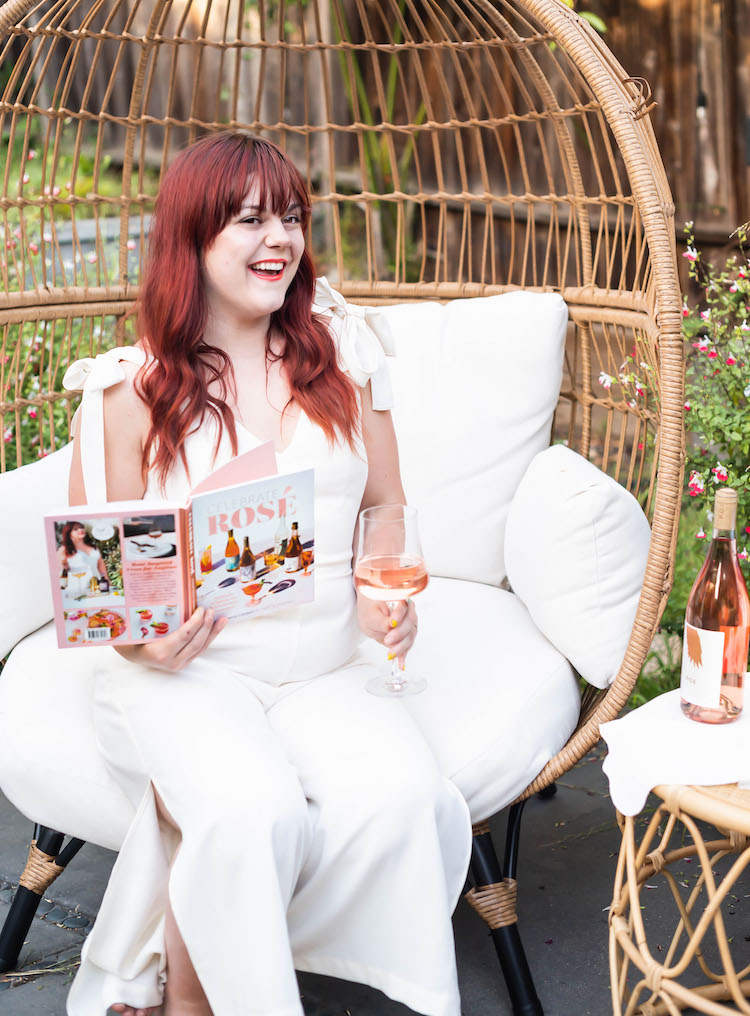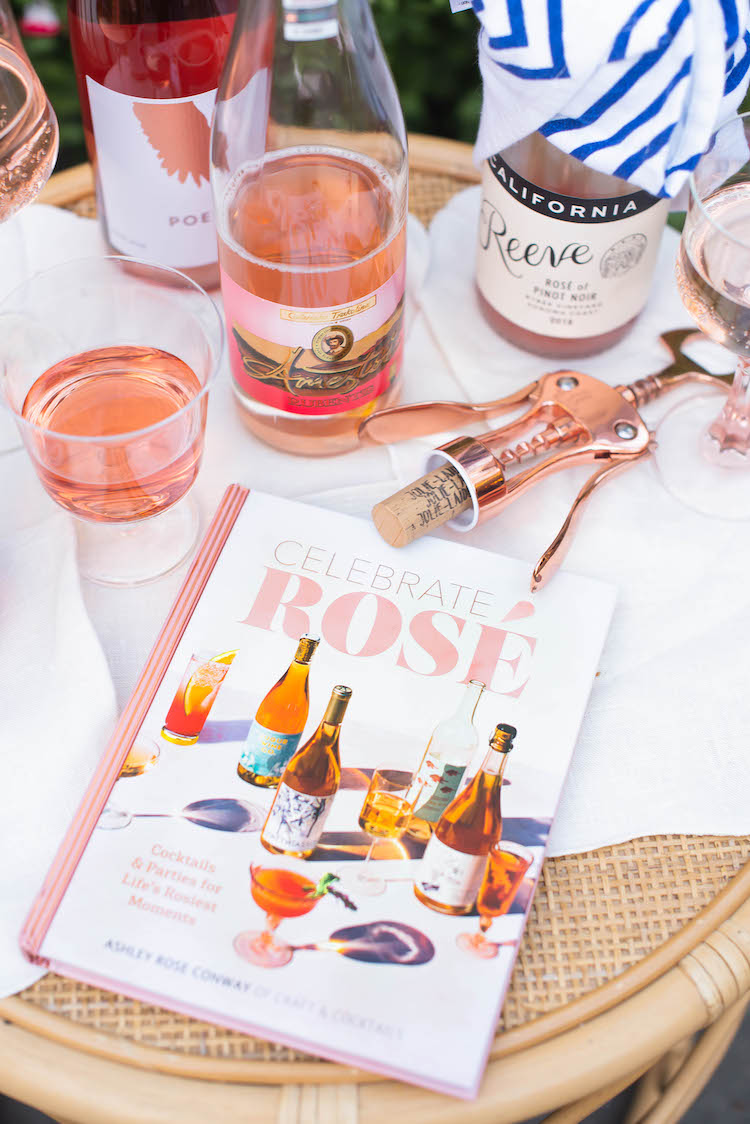 Here is the first look at my new book Celebrate Rosé! Still letting it sink in I WROTE A BOOK and it comes out in a month. AAAAH!
.
.
.
OK, I am calm, cool, and collected now.
Just kidding, still over the moon over here! I have wrote a book before, The Art of the Bar Cart, but this time I also took on the role of photographer and stylist for the book- the whole shebang! It was such a fun and exciting challenge to produce a book that I can call my own. And to write a book about one of some of my favorite things — rosé, cocktails, and parties— what a dream!
Weldon Owen, a local publisher in San Francisco approached me a little over a year ago to work on a rosé cocktail book they had been wanting to produce and I immediately jumped on it. I loved what the idea of using rosé in cocktails (I already had some on the site here and here), along with beautiful parties for spring and summer entertaining. Here is a blurb from the book to give you an idea of what to expect from this ode to pink wine.
"With an intoxicating collection of rosé-based cocktails for fun, sun-splashed occasions—alfresco soirees to bachelorette bashes, beach parties to boozy brunches—this charming book by a cocktail maven also offers stylish entertaining ideas, food pairings, bar techniques, and a wealth of insider know-how for lovers of this delightful pink drink.
This enchanting book extols the many virtues of rosé—and shows how to craft enticing cocktails with this beloved pink wine that's versatile, affordable, and fashionable. Choose from tried-and-true classics like sours, spritzes, punches, and palomas—all made uniquely different and special—as well as contemporary concoctions like a Rosé-Aperol Spritz or Frosé. Organized by gathering, each party includes recipes and styling ideas for rosé-perfect occasions throughout the year like Mother's Day, pool parties, and bachelorette celebrations. You'll also discover tabletop styling tips, food pairings, and plenty of clever bar techniques, such as creating rose liqueurs, flavoring and garnishing with botanicals, and more."
The Cover
I just got my advanced copy and I can not tell you the feeling of holding a book you worked on (for months and months and months!) in your hand for the first time! It turned out better than I could ever dreamed (greatly in part to my great editors and designers at Weldon Owen that made it all come together seamlessly!)  I'll be sharing more about the process and a look inside the book next week, but here is the first look at the cover! What do you think? Those rose gold touches on the cover and spine?! SWOON! Looking forward to giving you a look inside the pages soon, but in the mean time you can pre-order to get a copy in your hands on July 2nd when it comes out!
PRE-ORDER CELEBRATE ROSÉ!