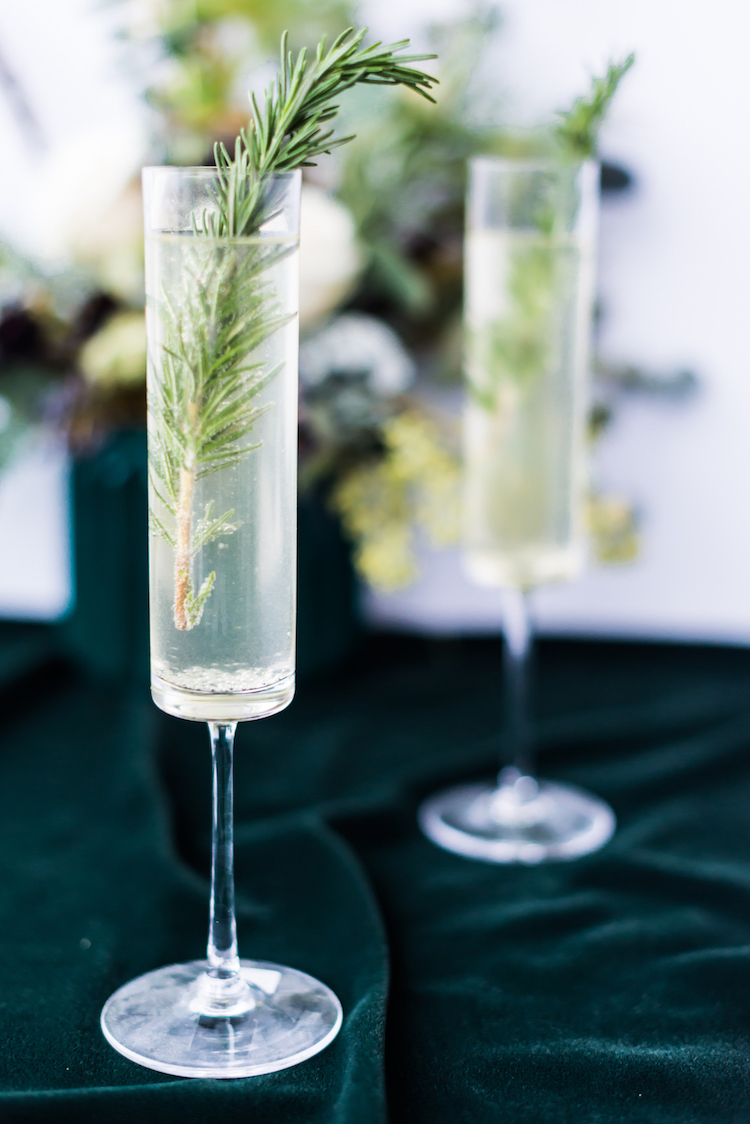 A take on the classic French 75, this cocktail has rosemary to give it woody, herbaceous notes that are great for fall and winter. A rosemary simple syrup plays well with both the botanicals in the gin + the bright citrus notes from the lemon. Serve on New Years Eve for an extra special toast at midnight.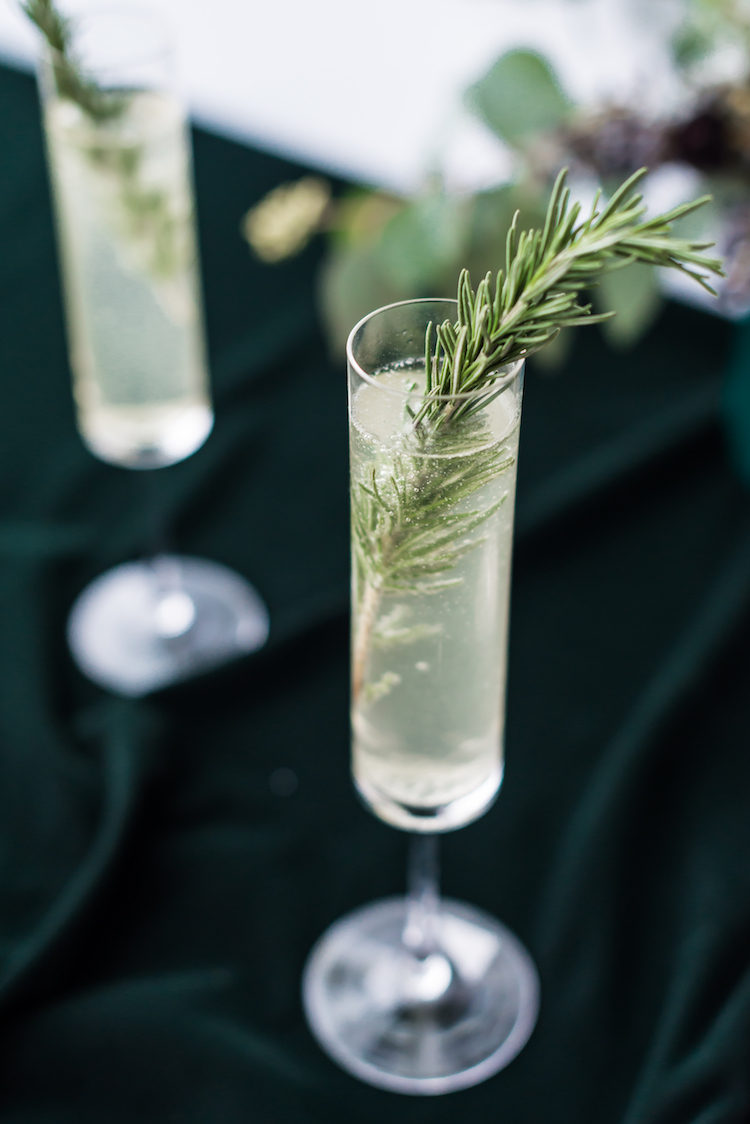 Rosemary French 75
3 oz champagne
1 1/2 oz gin
1/2 oz Lemon juice
1/2 oz rosemary simple syrup (recipe below)
rosemary sprig garnish
Add all, but the champagne into a shaker with ice. Shake and stain into a flute. Top with champagne and stir. Garnish with rosemary sprig.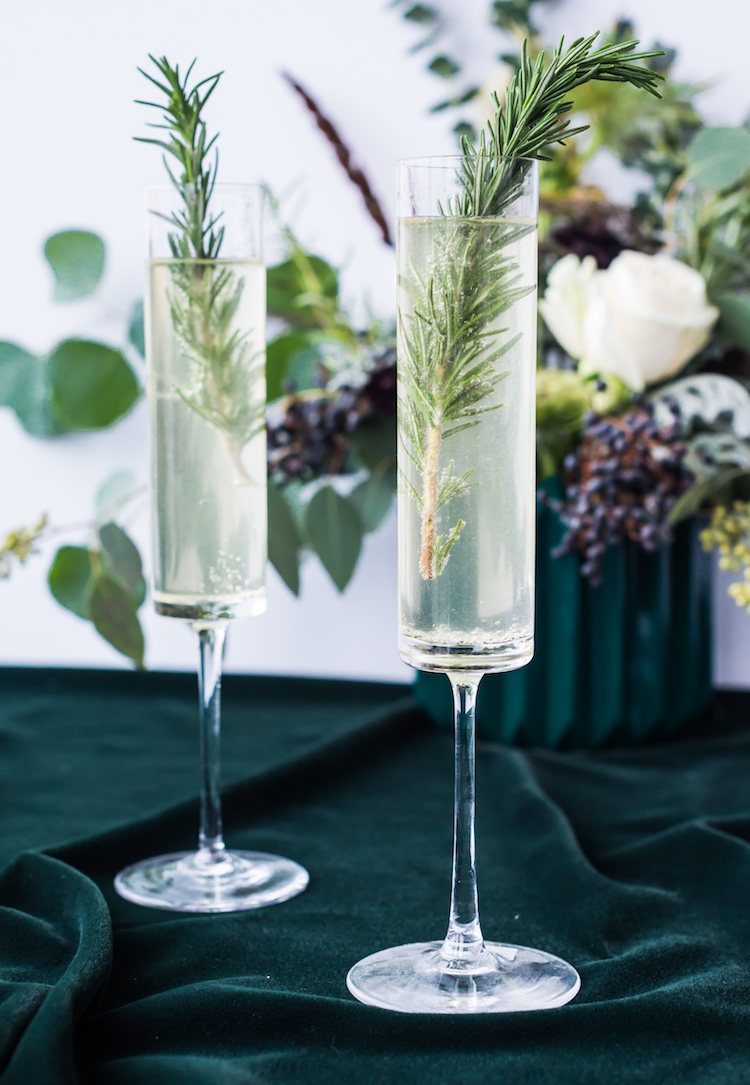 Rosemary Simple Syrup
1 cup sugar
1 cup water
5 medium rosemary sprigs
Stir together sugar and water in a medium saucepan over medium-high heat. Bring to a boil and add the rosemary sprigs and stir. Remove from heat, and let stand 1 hour or until cool. Pour liquid through a fine mesh strainer into an airtight container, discarding rosemary sprigs. Syrup can be stored in the refrigerator up to 1 month.
Recipe in collaboration with this post for Minted.