I may be stubborn, but I am just not ready to let go of summer just yet. I used to be a fall devote through and through, but summer this year was way too good to say so long to and trade in my bathing suit for heavy boots. When it comes to cocktails, I only like to use fresh, in season ingredients when possible. Now that I'm wanting to still sip on tropical concoctions that whisk me away to more tropical locals, it's a bit harder to find ingredients that are not canned/bottled to make these. Luckily, pineapples always seem to grace the produce aisle no matter if there is snow on the ground. Nothing beats fresh juiced pineapple! Another ingredient that will help bring the tropical vibes, are passion fruit. Have you ever had one before?!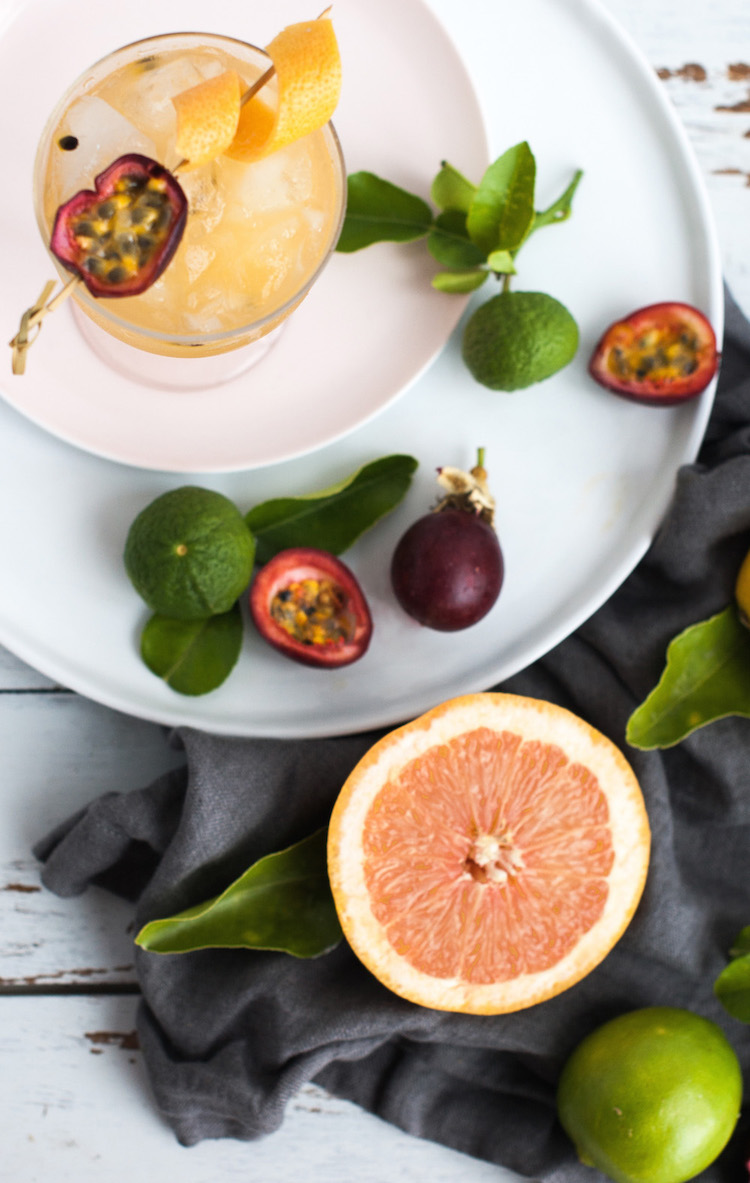 Until recently, I had never seen a fresh passion fruit. I have only ever seen the subpar passion fruit nectar (passion fruit with a lot of extra sugar and flavorings) or bottled passion fruit sitting on the grocery store shelves. To my surprise, I came across them a couple weeks ago and I bought a bunch (although they are not cheap, just a warning!)
When I cut the eggplant hued fruit open, I was pleasantly greeted with a lovely sweet smell and vibrant orange flesh. They are bursting with tart flavor mellowed out by a bit of sweetness. Passion fruit are high in vitamin A & C and antioxidants which help with free radicals so these are a great fruit to snack on or for adding to your morning treats, salads, ice cream, and of course in cocktails! They are in season currently, but only for a short time, so get your fill before they are gone!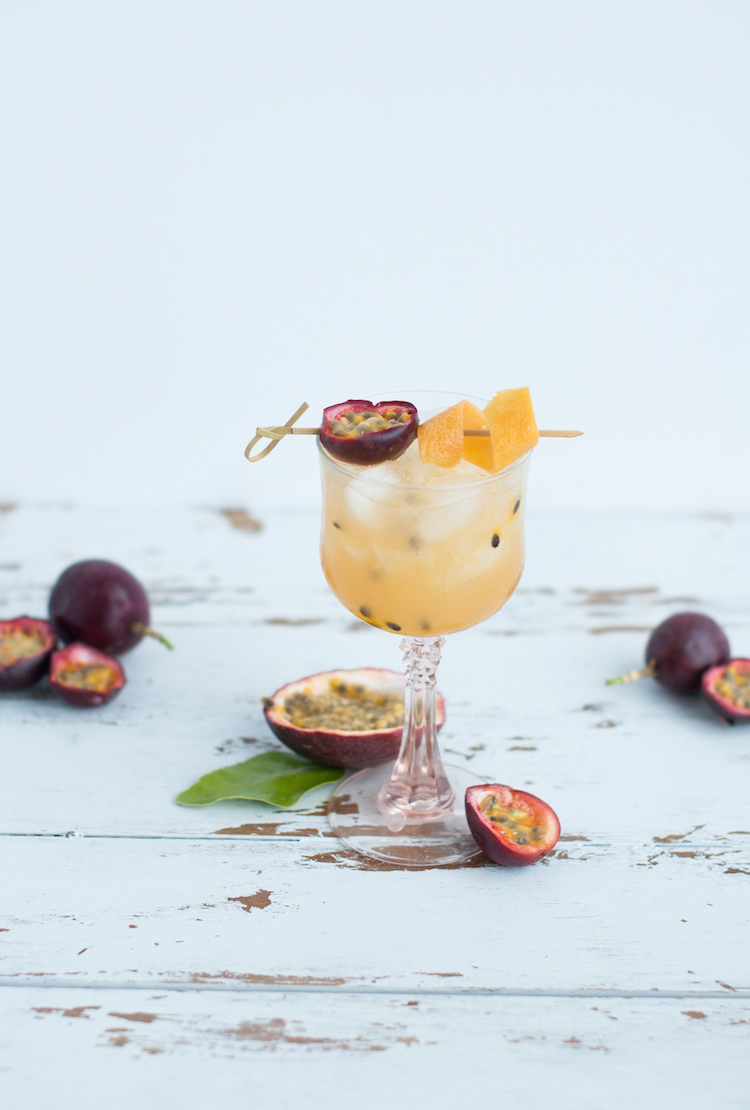 When figuring out what spirit to mix with passion fruit for a cocktail, I decided on bourbon, it is Bourbon Heritage Month after all! Bourbon doesn't often get a lot of play in Summer, often pushed aside for gin, tequila and rum, but bourbon can really shine when layered with fruity juices and syrups. It also works great for transitional cocktails from the heat of the summer to the cool fall.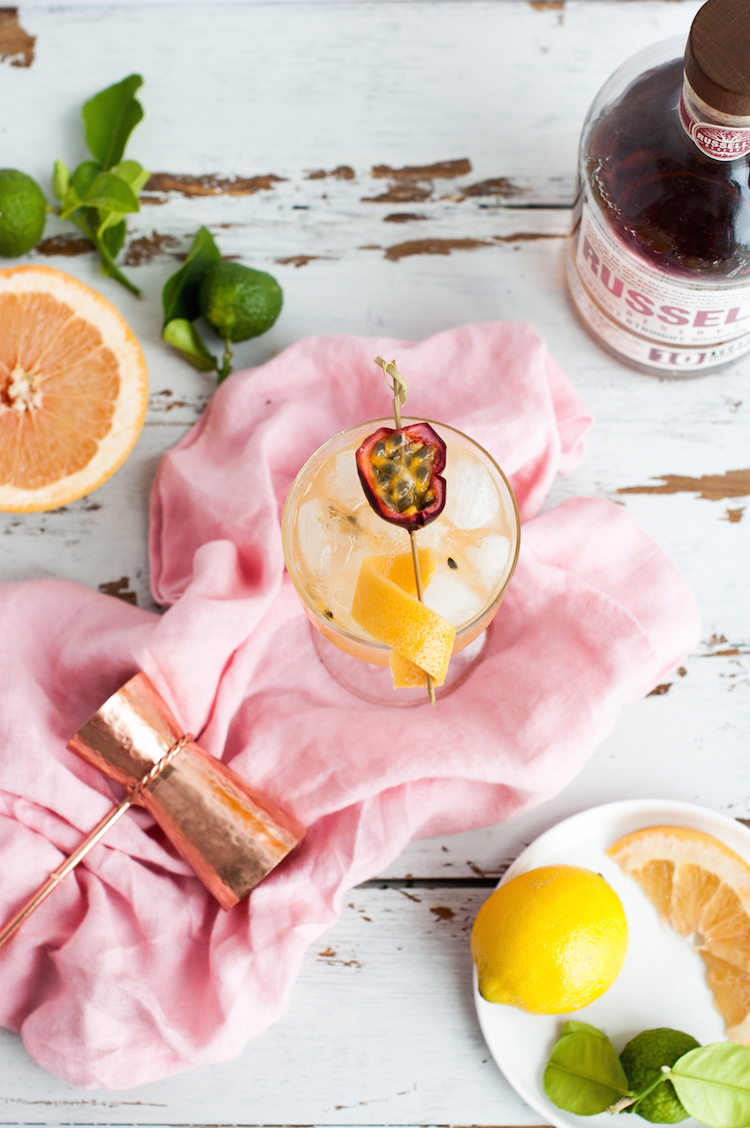 I added not just one, but two different bourbons to give this cocktail a depth of flavor and spiciness. It's also one of the fundamental concepts of tiki drinks: mixing multiple spirits to create a more complex and different base flavor that is greater than the sum of it's parts. I landed on Russells' Reserve 10 year and Wild Turkey Barrel Proof Bourbon. Using barrel proof spirits can be hard because of their intense flavor and over whelming alcohol content, but I wanted to challenge myself to use it in a way that was palatable in a cocktail besides for an Old Fashioned or sipping on neat.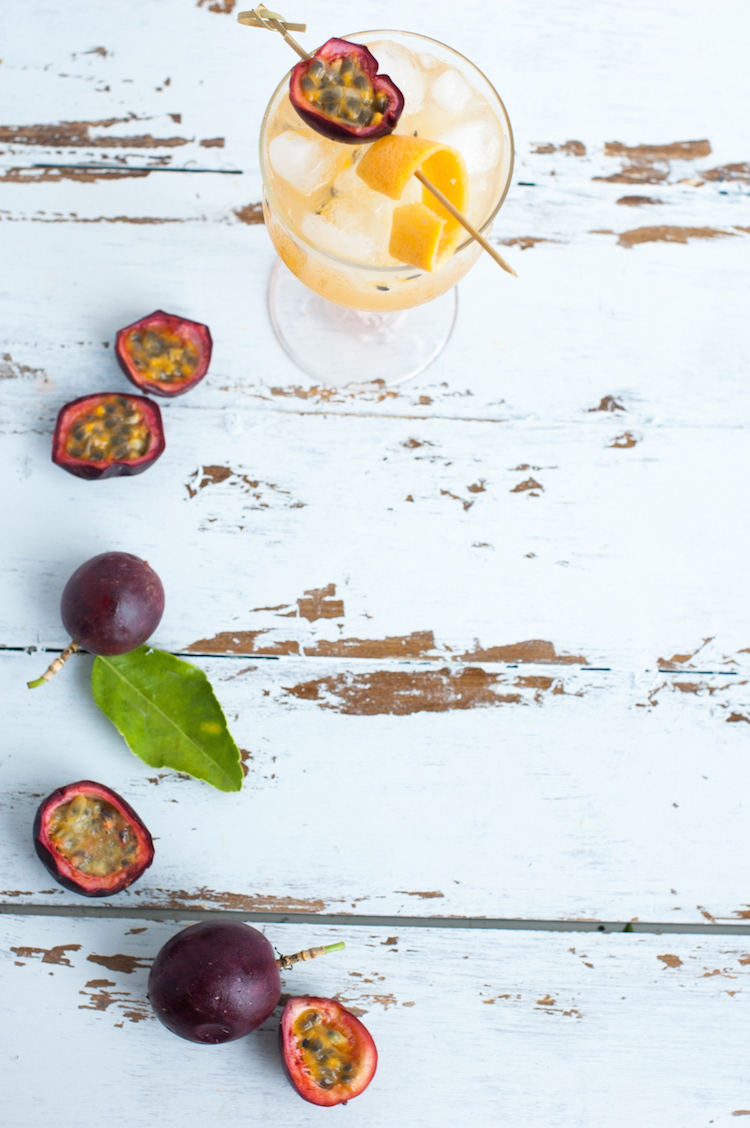 I think we have a winner here folks with this Summer on the Rocks cocktail I did in collaboration with Women & Whiskies for SFGirlByBay! Head over to Victoria's site for the recipe (and if not for the recipe, for her absolutely impeccable taste for curating all things beautiful and boho!)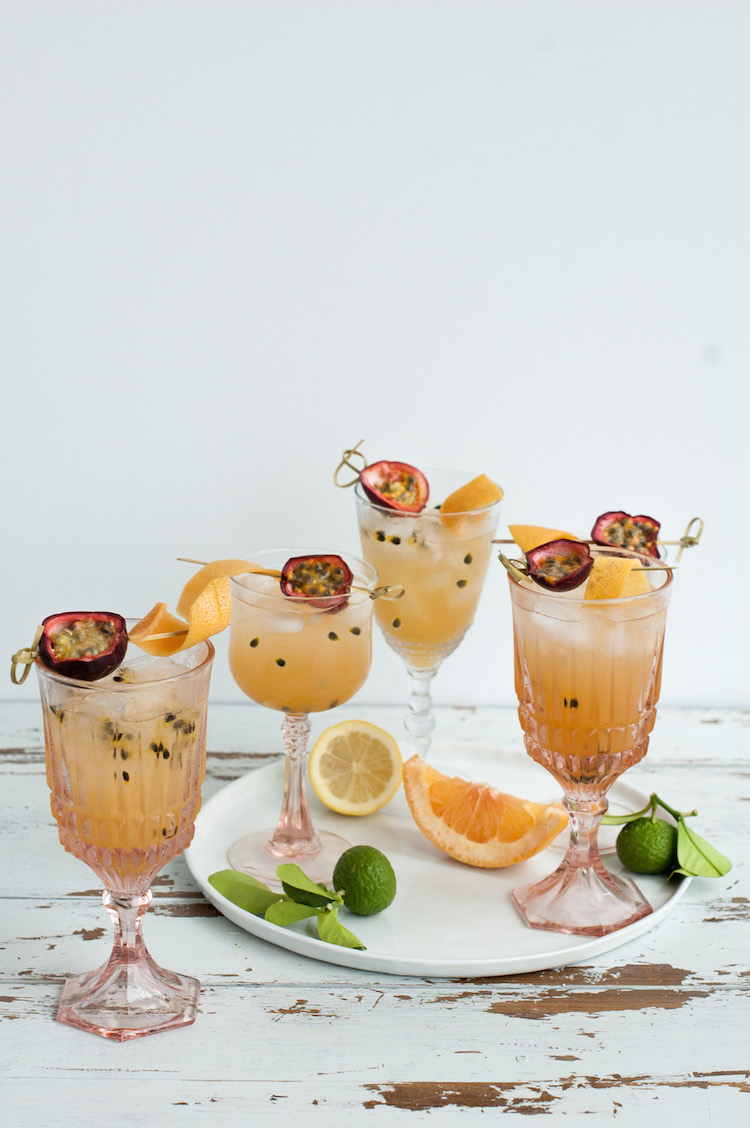 flowers by Ampersand.
photography, styling, and recipe by Craft & Cocktails for SFGirlByBay