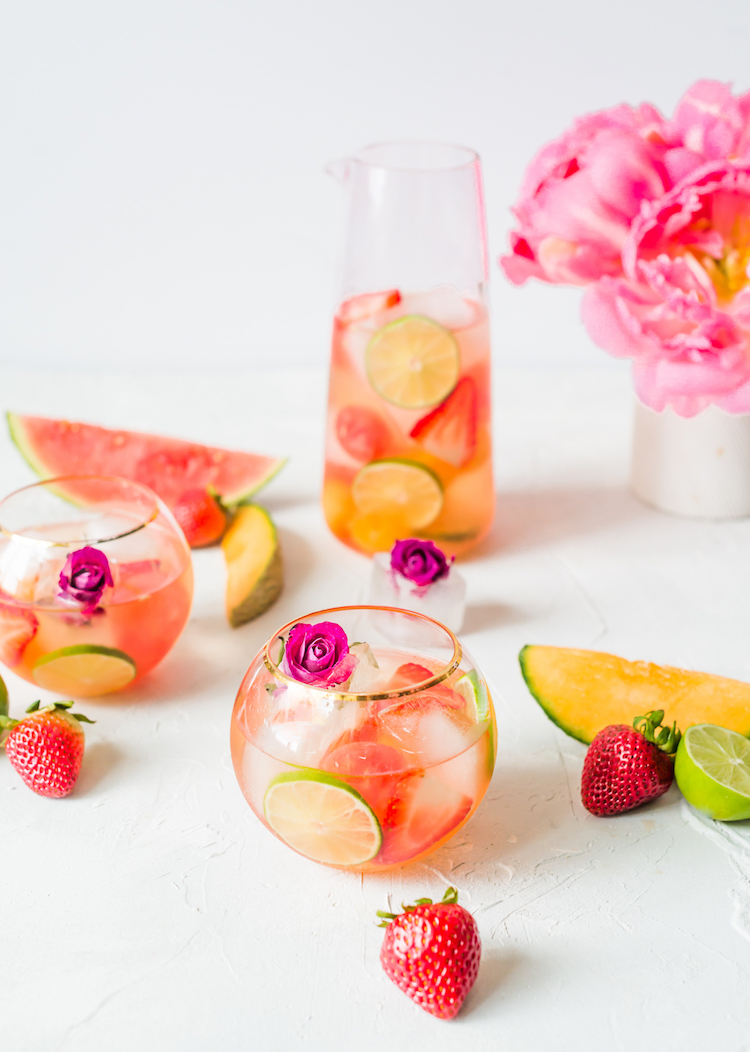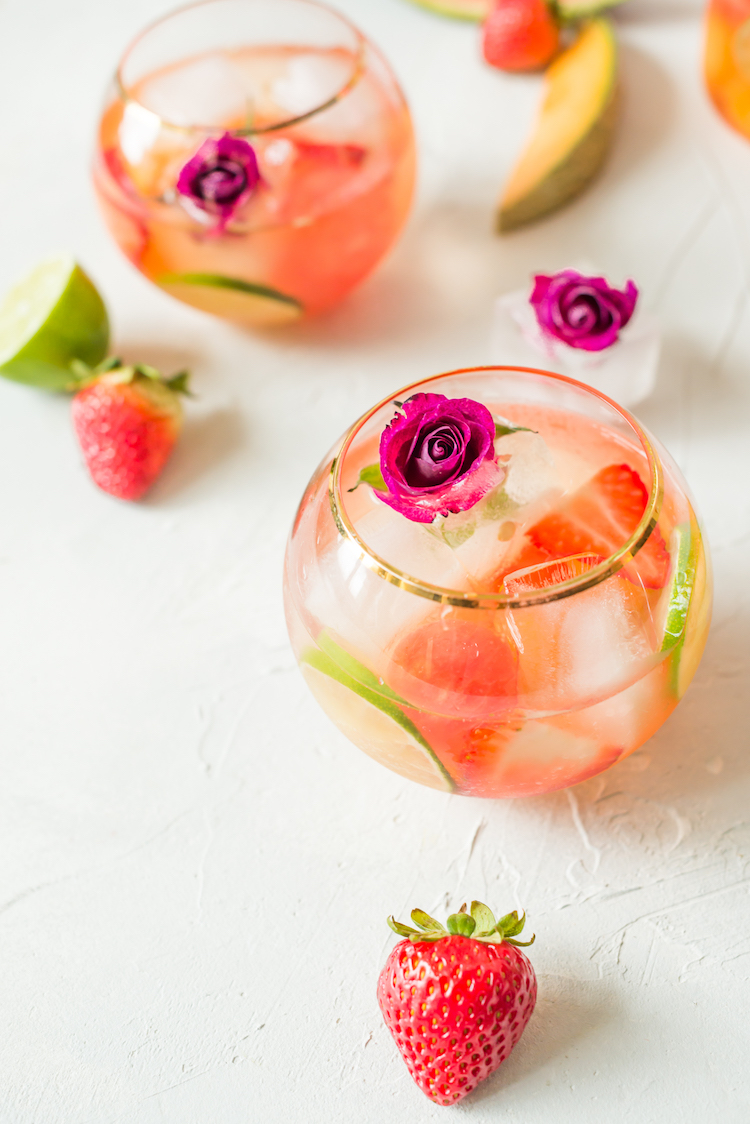 A vibrant summery sipper, this Rose Melon Rosé Sangria features common tasting notes of rosé in a sangria. Rosé is such an easily quaffable wine and thanks to it's acidity, it can pair with just about any dish. The tasting notes of rosé often include watermelon, cantaloupe, strawberries, orange and rose (only some of the best notes in wine!) In this rosé sangria, I included these fruit an floral tasting notes to amplify rosés' character. Chunks of watermelon, cantaloupe, rose water and slices of plump strawberries are infused in this unique pink hued sangria.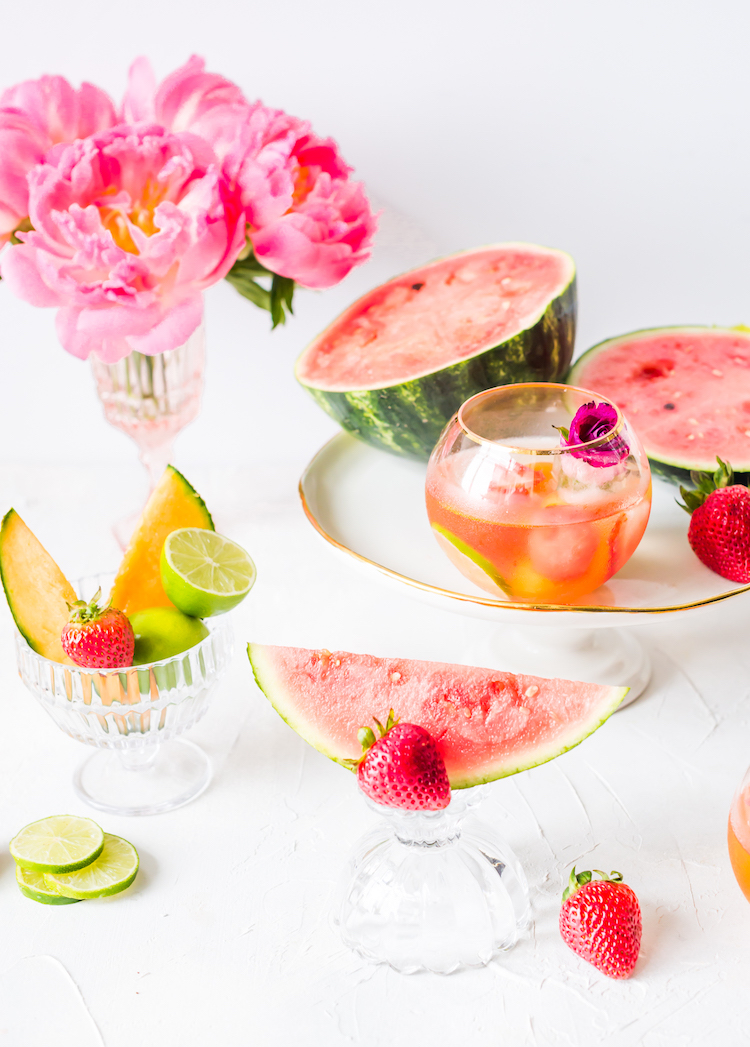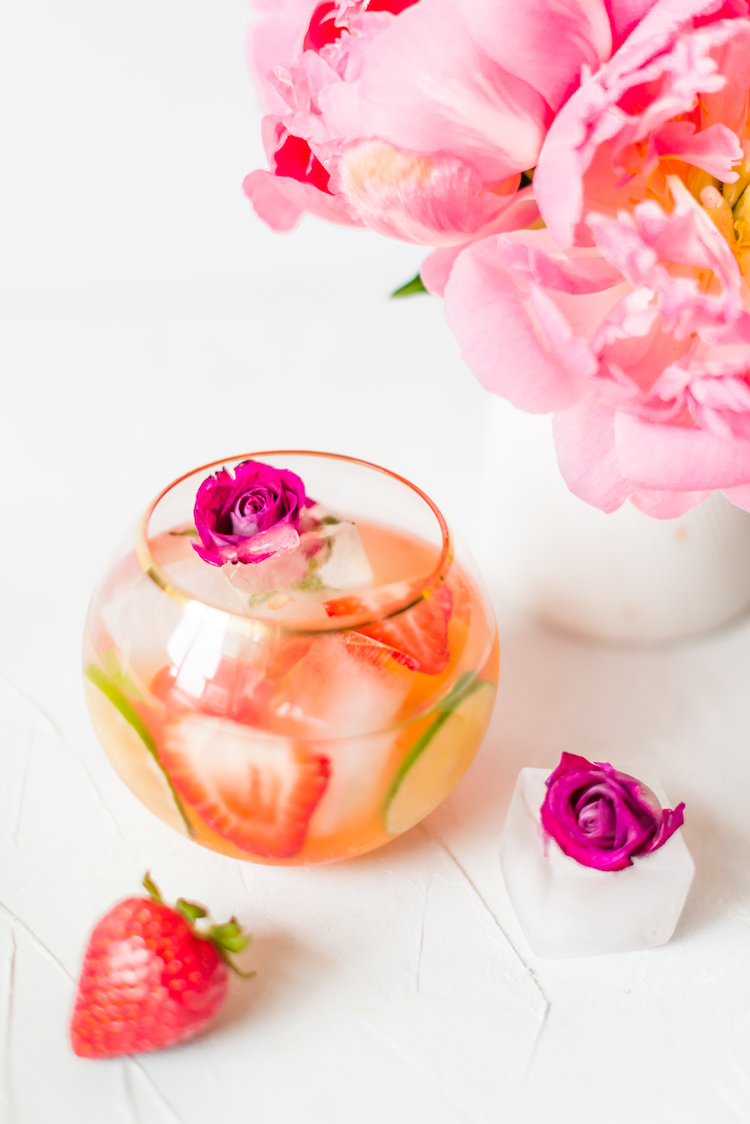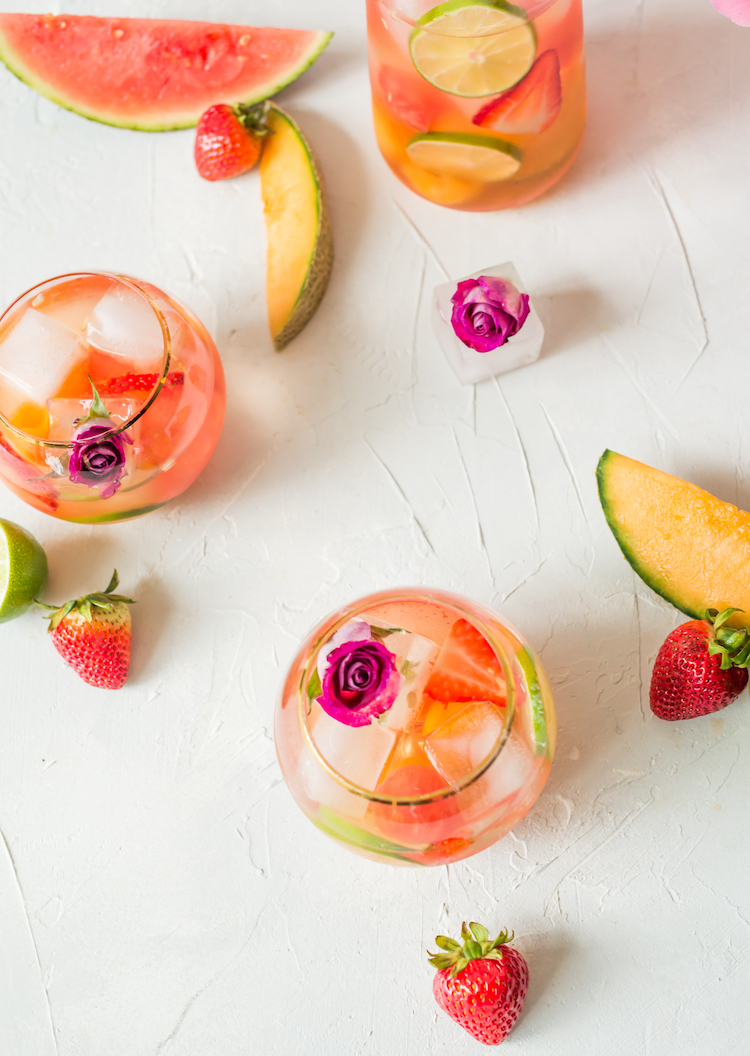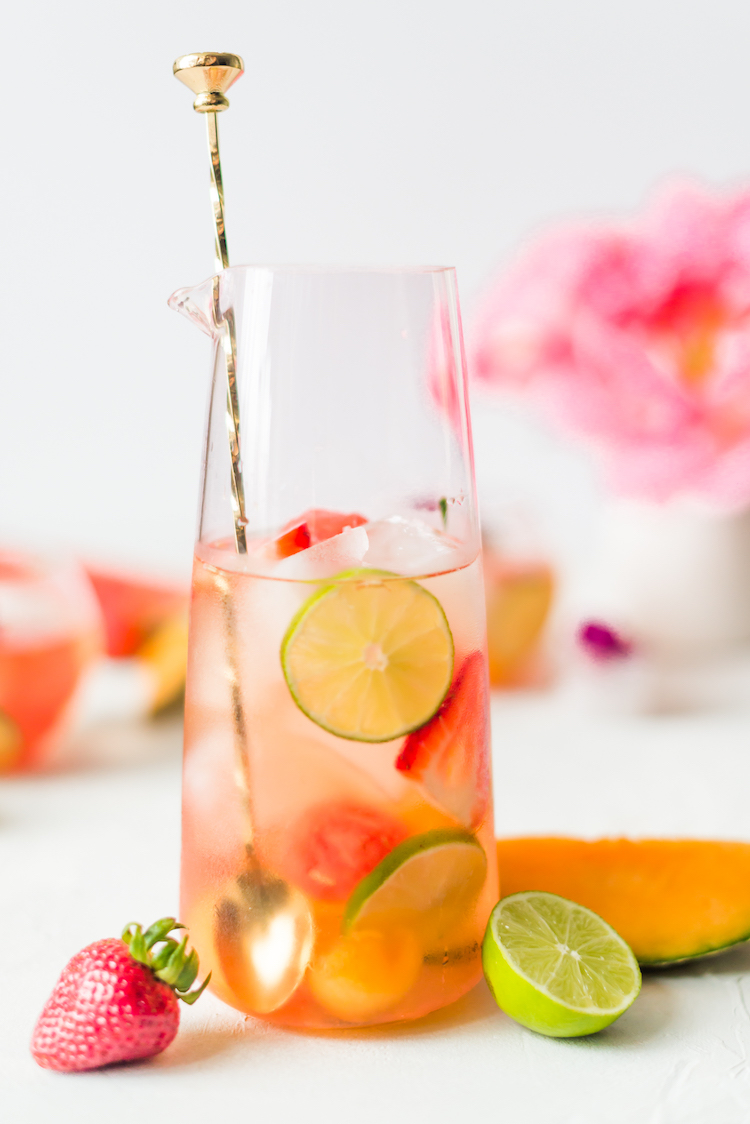 The key with this Rose Melon Rosé sangria and any sangria is making it in advanced. The fruit infuses the sangria with is flavor over time, while the spirits give the fruit a boozy kick. It's a beautiful thing. If you are pressed for time make this 2-4 hours before the party, otherwise, leave the sangria over night to really let the magic happen. Just top with the sparkling water and pour yourself a glass before guests arrive and you'll be sipping pretty.
1 bottle rosé, make sure it is dry
1/2 cup brandy
1/4 cup orange liqueur
1 cup watermelon balls
1 cup cantaloupe balls
4 strawberries, sliced
2 limes, sliced
1 cup sparkling water
1/4 cup simple syrup
1 tsp rose water, more if you like floral flavors
garnish: *organic rose ice cubes
Directions:
Freeze organic roses in ice cubes (this is optional but makes a great presentation) for serving. Add all of the ingredients except sparkling water into a pitcher and let infuse for 4 hours or preferable overnight in the fridge. Add sparkling water. To serve, pour into glasses with rose ice or regular ice.
*use organic roses only so they do not have pesticides on them. Simply add water to square ice cube trays and float rose on top, slightly submerges and let freeze.