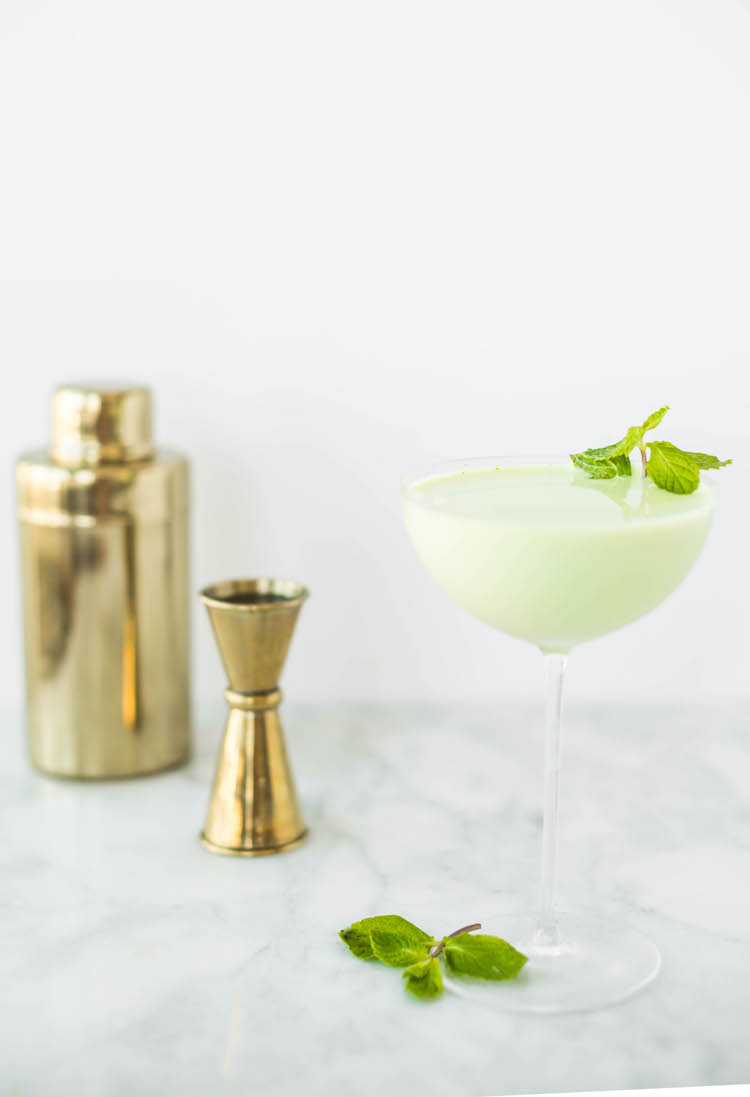 Happy St. Patrick's Day! As an Irish lass, today means more then getting sloshed on whiskey + wearing green, although I will be partaking in the motherland's golden liquid rest assured! I whipped up this Irish Hopper cocktail to imbibe today in celebration. You won't get pinched while drinking one of these. The Irish Hopper is a twist take on the minty and creamy Grasshopper. Grasshoppers are equal parts creme de menthe, creme de cacao + cream. Indulgent? Yes! Dessert like? Uh huh! They are a guilty/not guilty pleasure of mine. I LOVE GRASSHOPPERS! There I said it. Shame me all you want, but nothings stopping me from drinking them.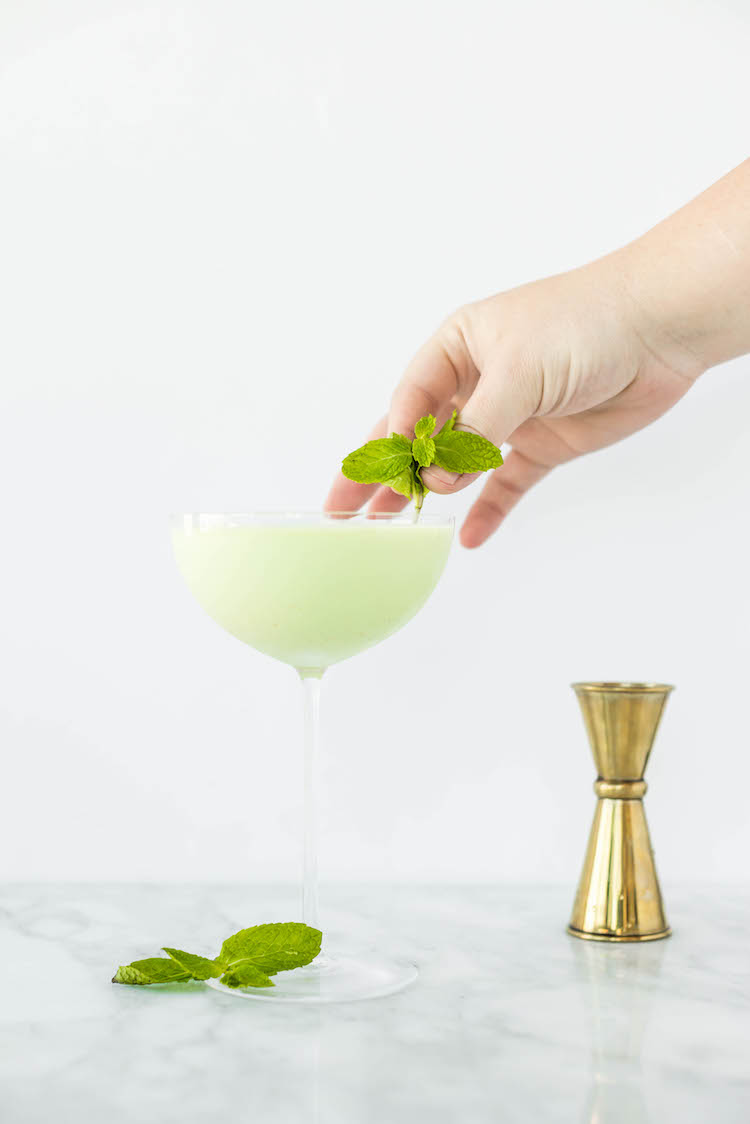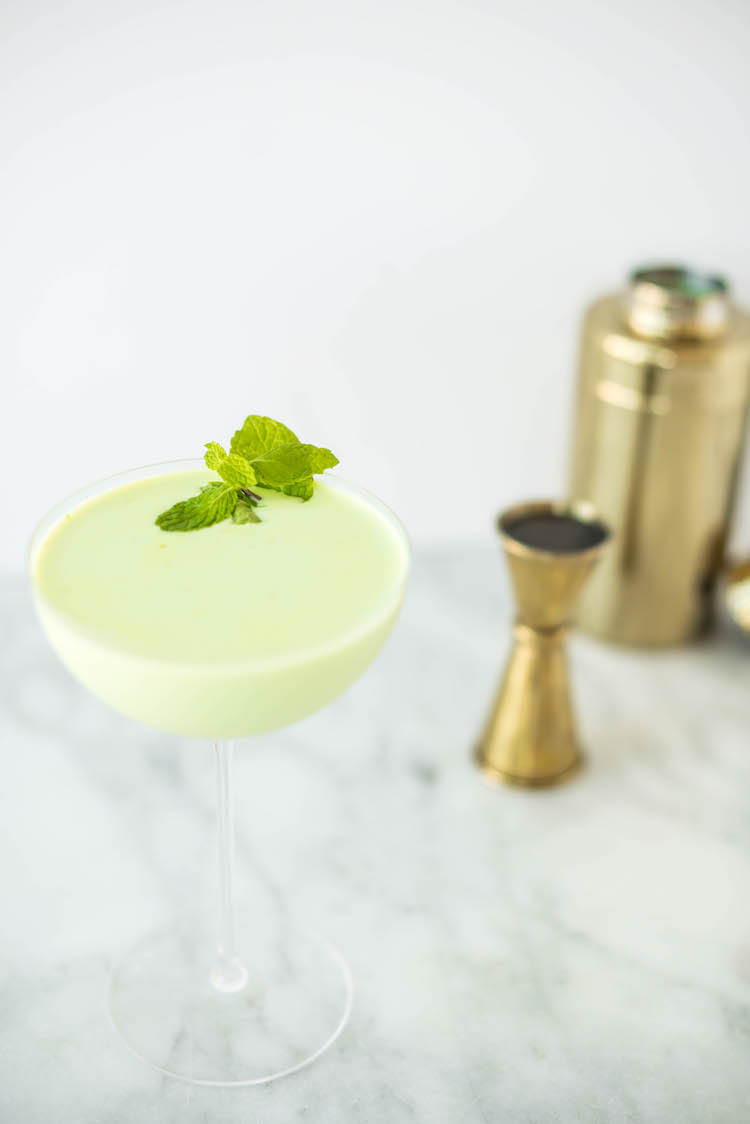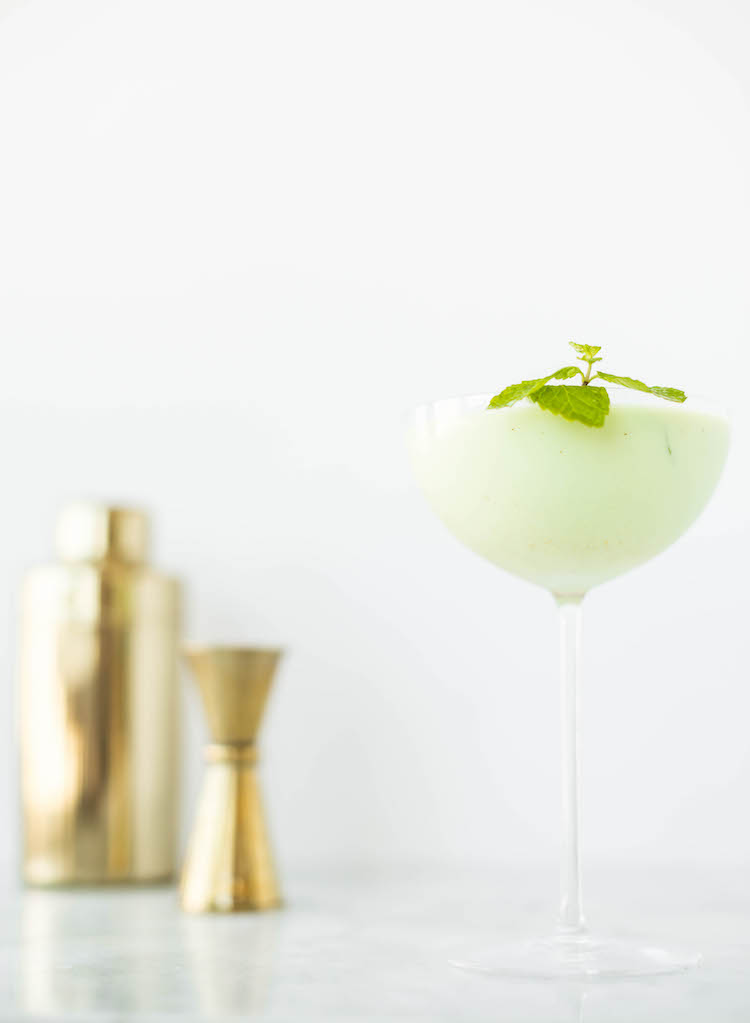 Due to the sweetness + over the top creaminess, they are a one and done kind of cocktail. I recently was mixing one up and decided to add whiskey to it. Crazy right? Turns out it is a delicious addition that makes it possible to have more than one! The whiskey helps cut through the thickness of the drink without compromising the balance of flavors. Creme de menthe + creme de cacao are liqueurs so adding the whiskey actually balances it more in my opinion.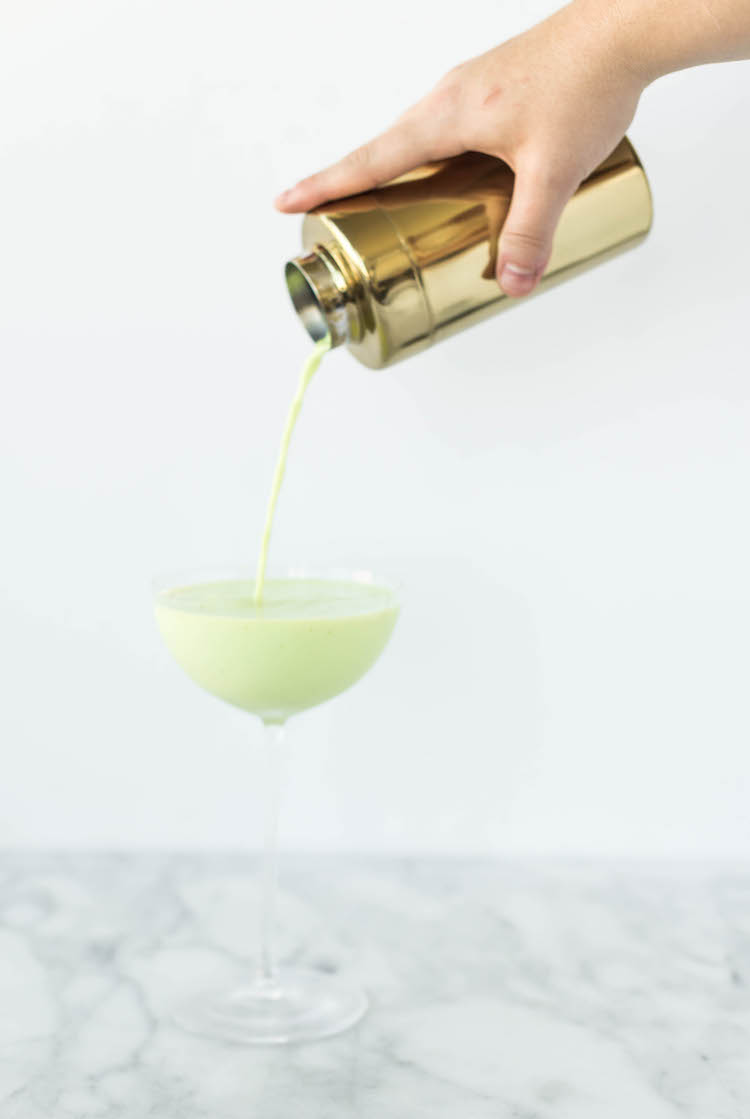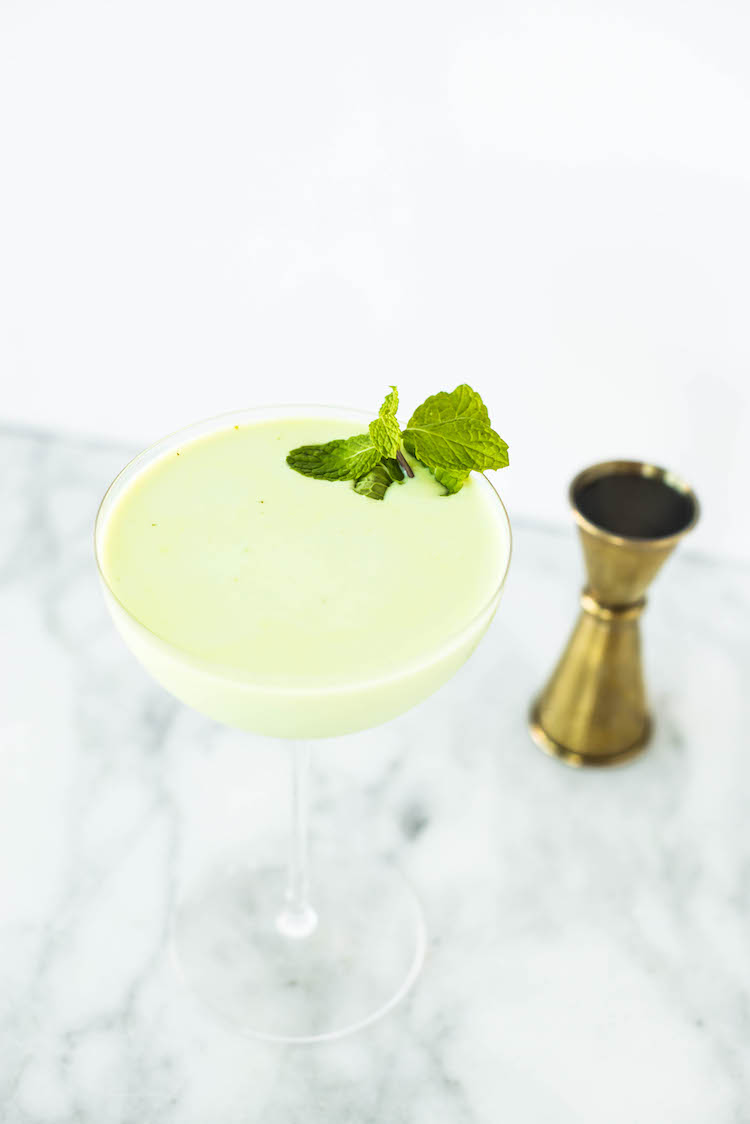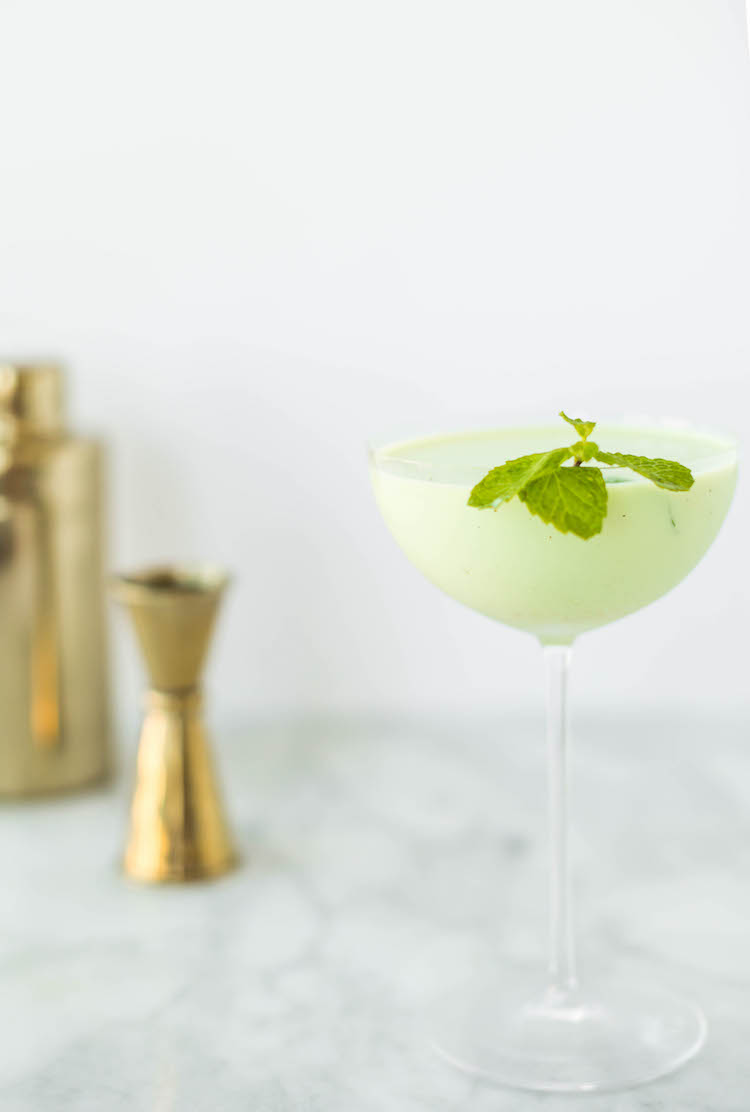 Did you know the word whiskey is an Anglicisation of the first word in the Gaelic phrase, uisce betha, meaning "water of life". That's a good enough reason for me to drink a few of these Irish Hoopers today, don'tcha think?!
IRISH HOPPER COCKTAIL
Glass: Coupe
Tools: Shaker, strainer
Add all the liquid ingredients in a shaker with ice. Shake. Strain into a coupe. Garnish with a mint sprig.
If you are going out to celebrate, please drink responsibly today (and everyday!) Don't forget to tip you bartenders who are cranking out carbombs and Irish Coffees for you left and right, and don't be a jerk ; ) Sláinte!