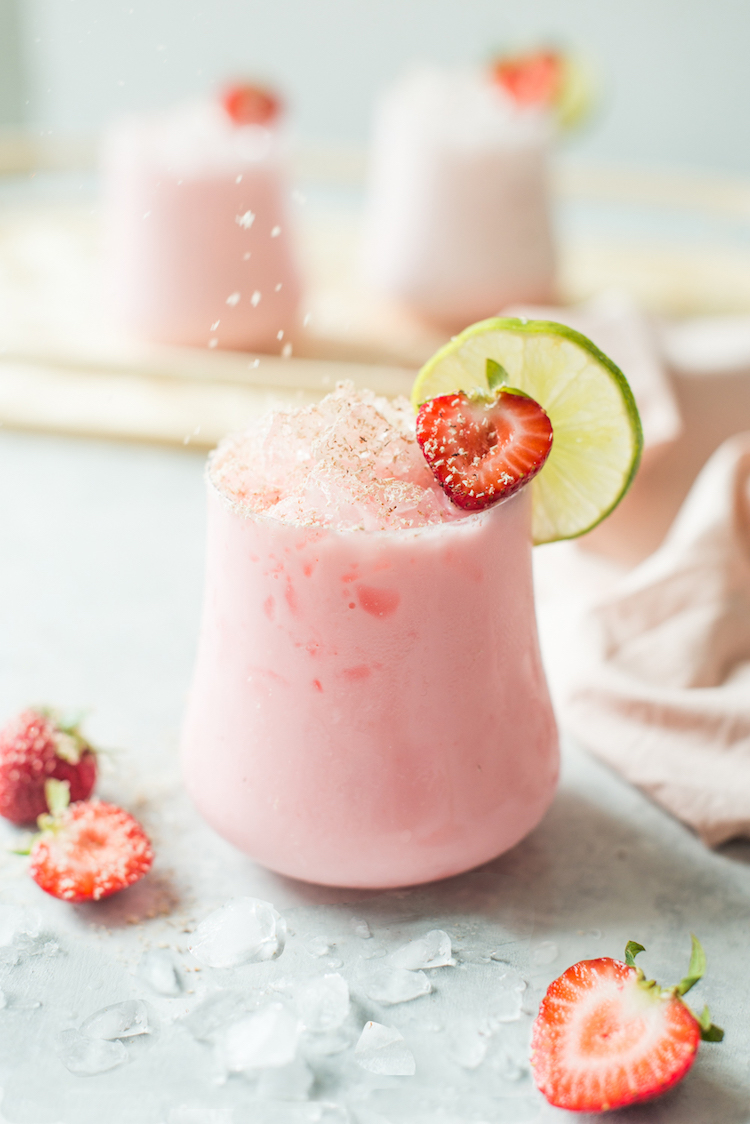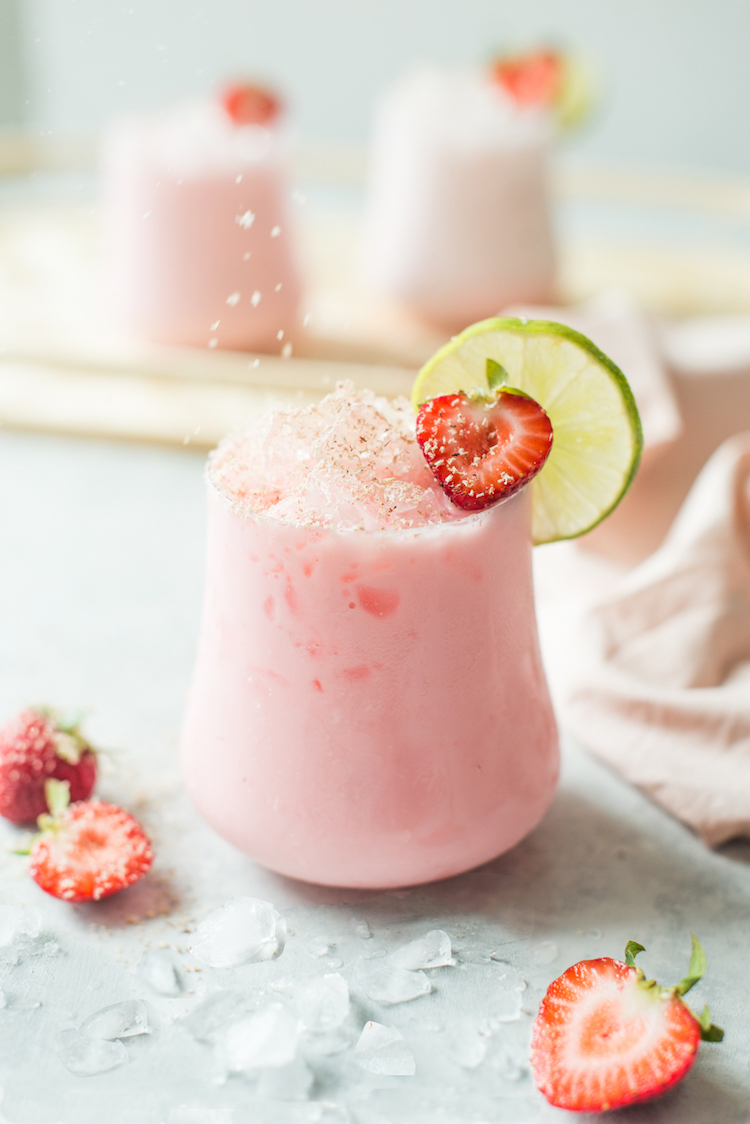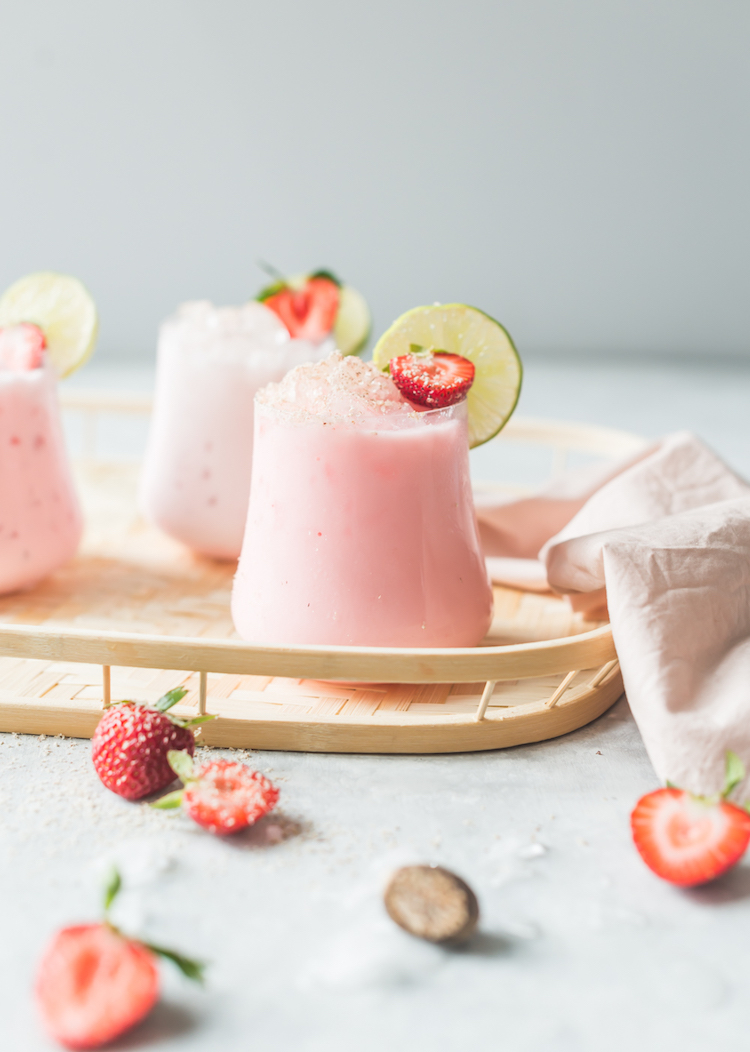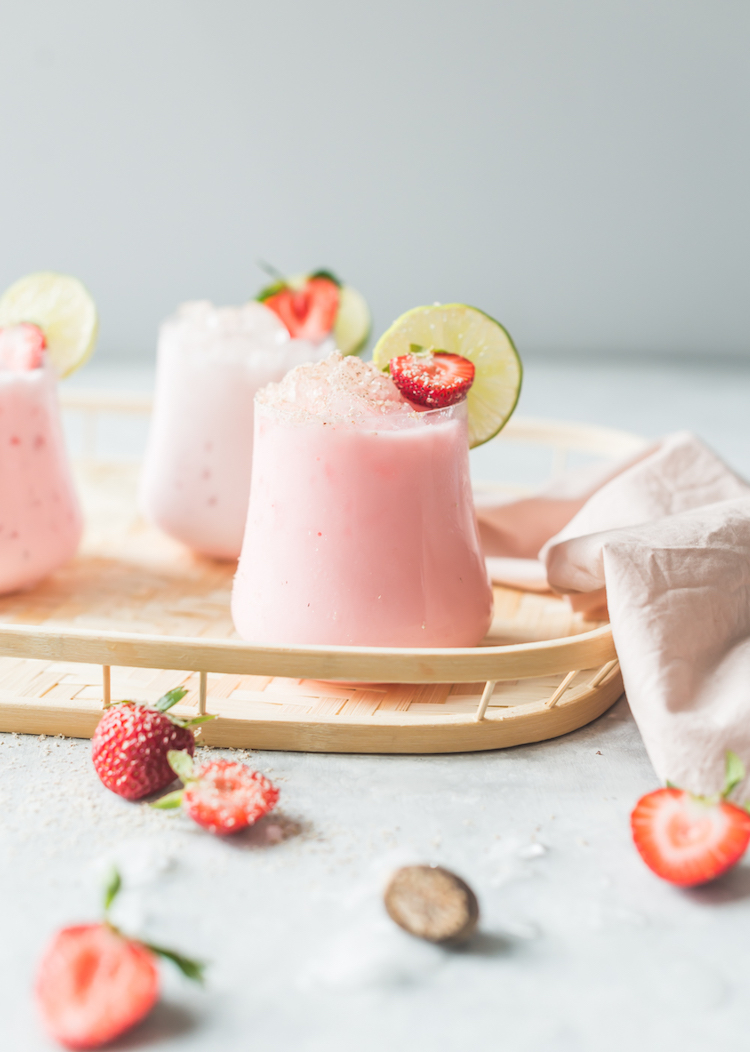 The Capricious Tendencies is a Strawberry Coconut Rum Bourbon Cooler. Why capricious? Well my tastes tend to be just such. One minute loving the bright, white minimal deco and the next minute I can't get enough of rusty velvet, saturated hues, and art deco details. And when it comes to spirits? Oh boy! In fact, when I shot this drink, I was initially using Angostura 5, hence the bottle in the photos, but at at the last minute, changed the recipe Angostura 7. Call me capricious!
It's National Rum Day and the hardest day of the year for me… because how can I choose a favorite rum?! There are so many delicious rums out there that constantly call me name. For the Strawberry Coconut Rum Bourbon Cooler, I landed on Angostura 7. And Russel's Single Barrel Bourbon. Yes I used rum on National Rum day. Call the cocktail authorities! In true tiki style, I took a split base for the spirits and combined two different spirits in equal parts. Tiki is always the sum of it's parts. Angostura 7 is age in ex-bourbon barrels so it can pair well with the Russel's Bourbon.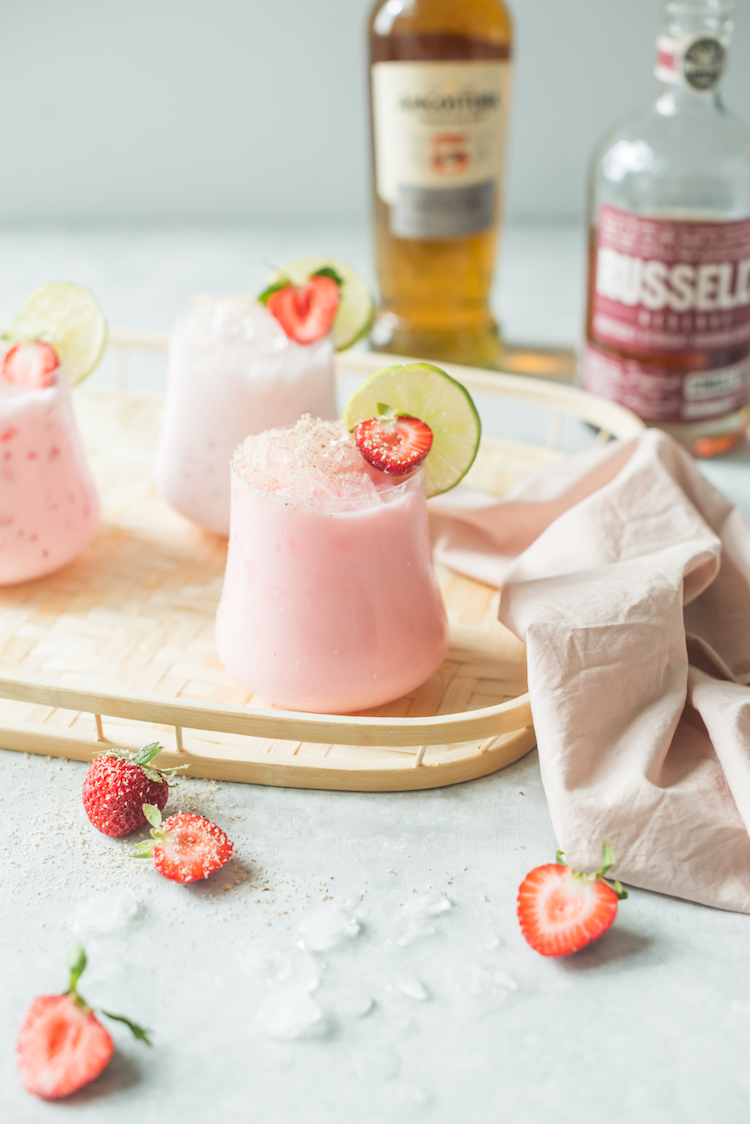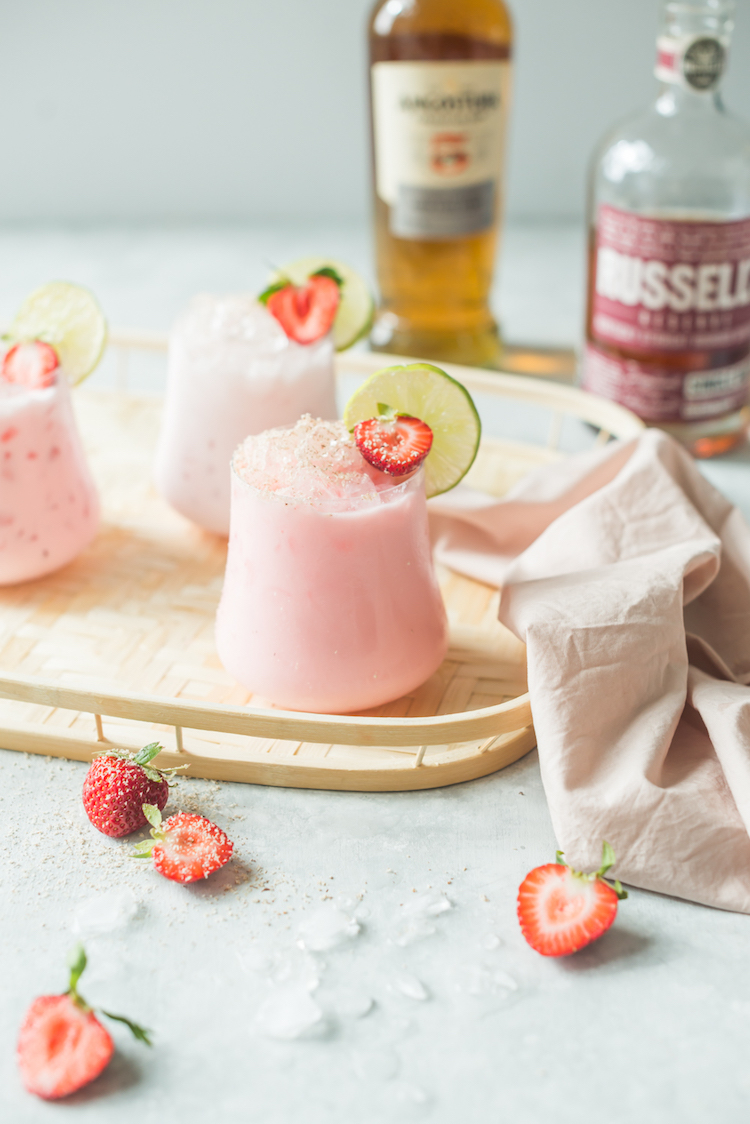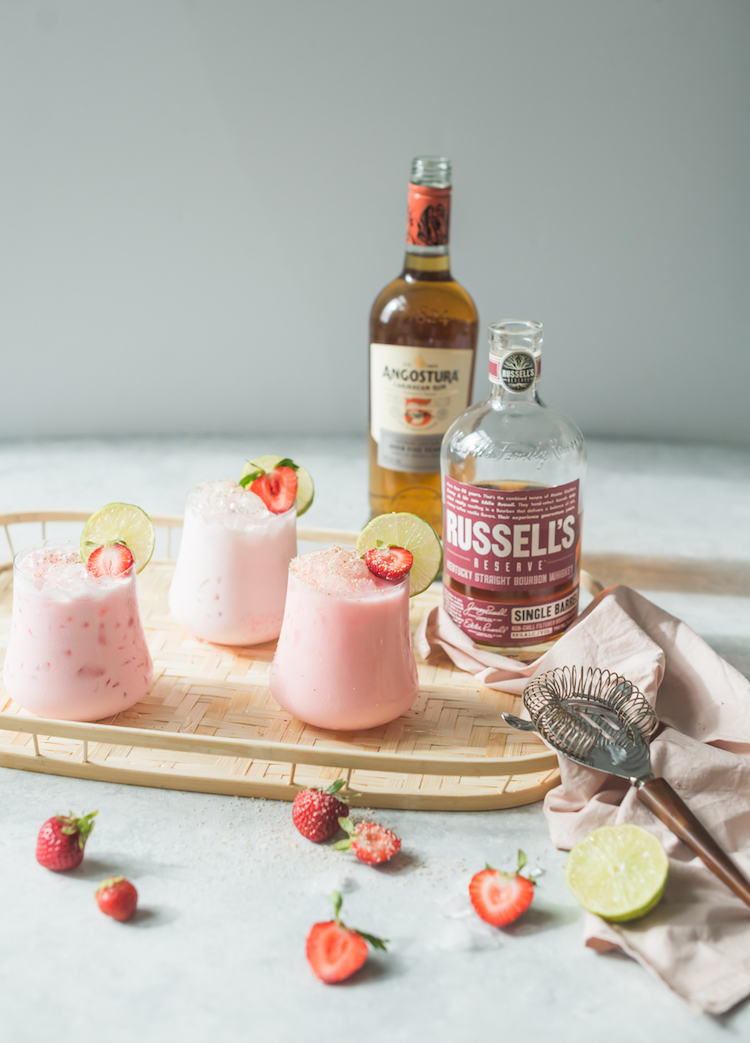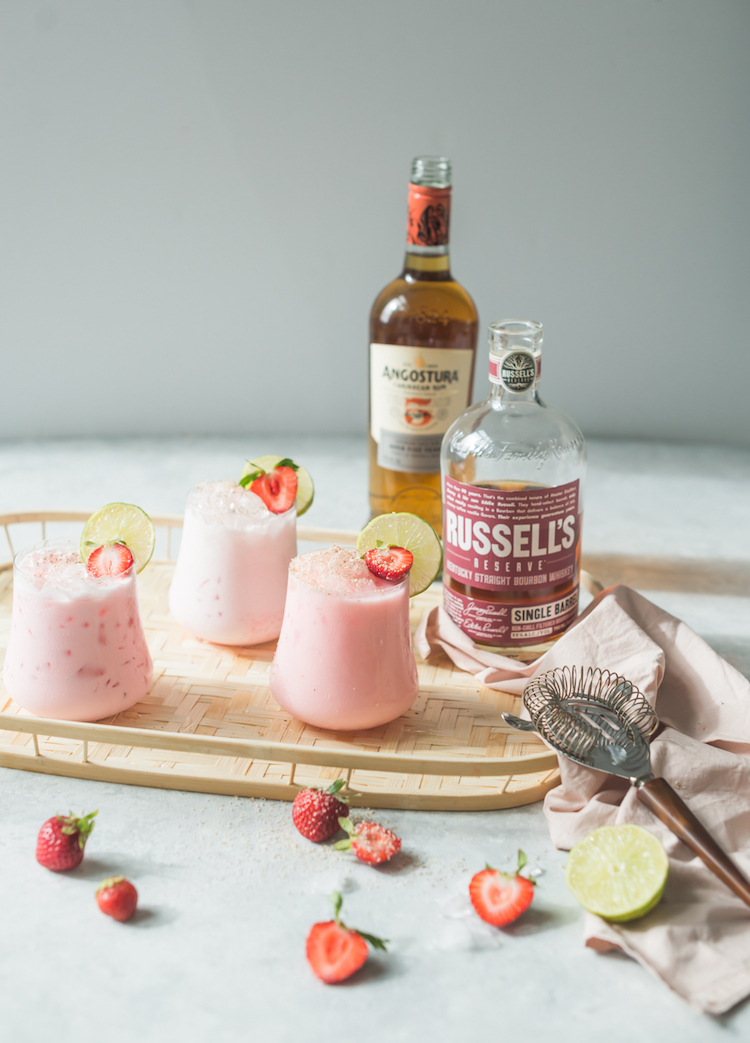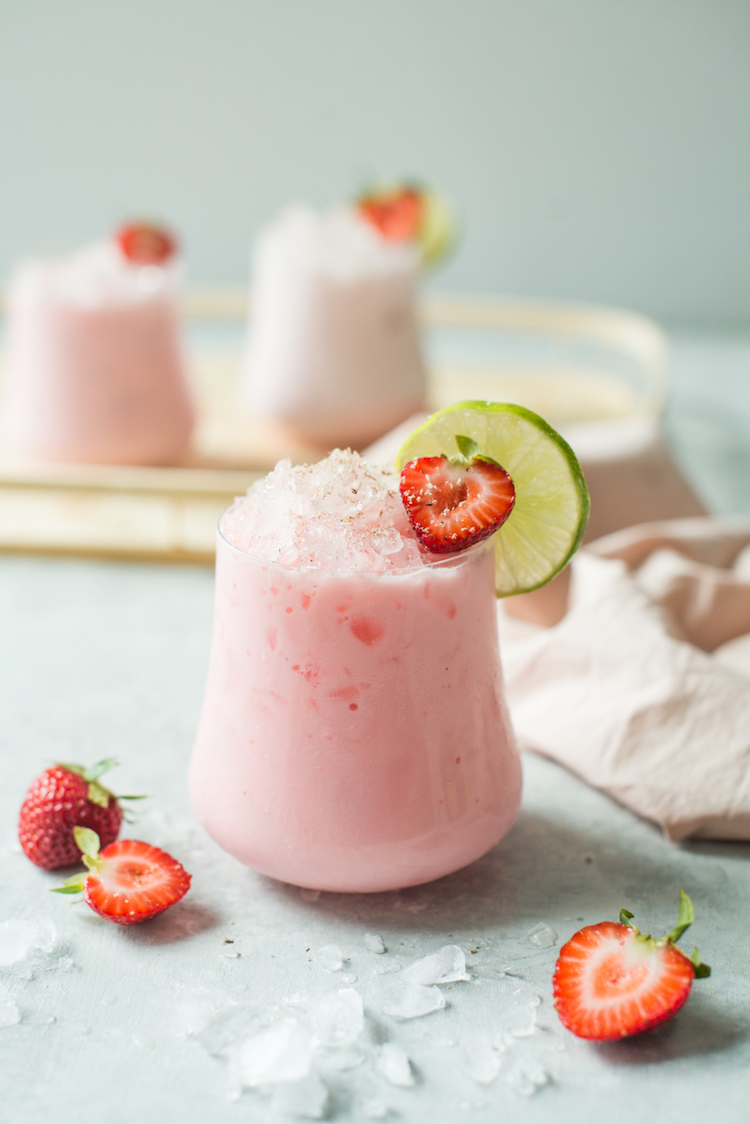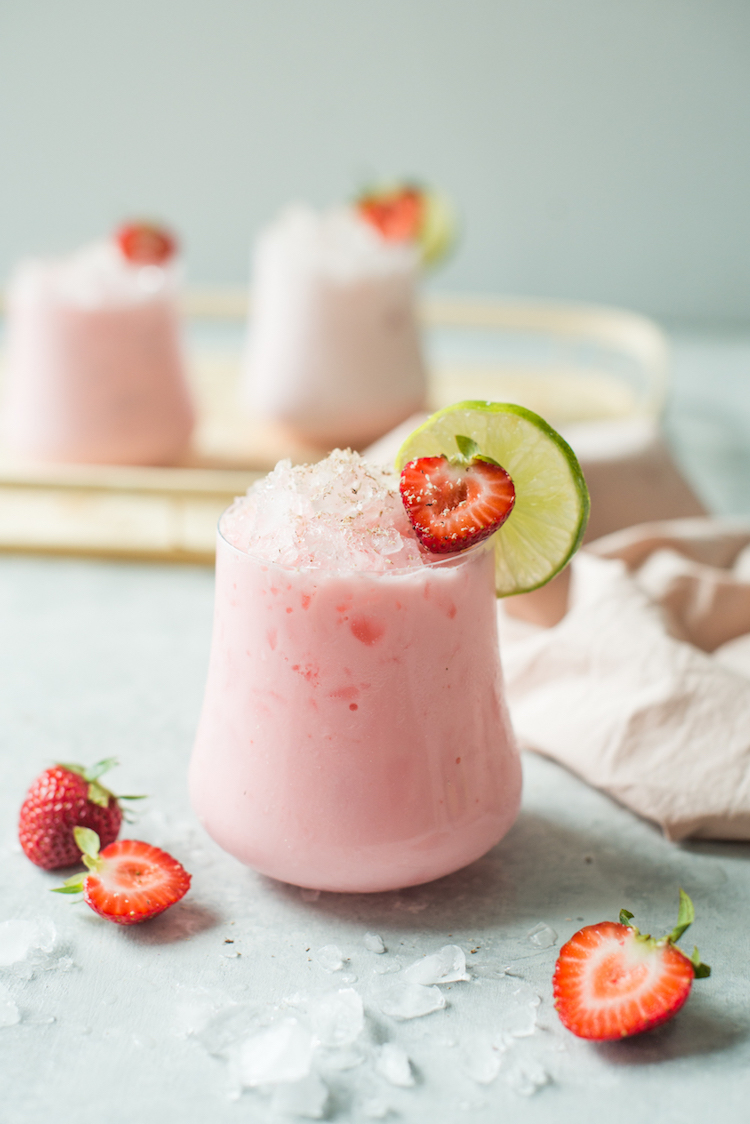 I recently had a coconut and strawberry ice cream with orange flower water that was sumptuous! I immediately went home and started playing with strawberry and coconut together. Strawberry, coconut cream, lime for some tart tang, and the subtle but not to be dismissed orange flower water made for a killer combo. Then I played around with a few different spirits before landing on the Angostura and Russel's Bourbon. The Angostura 7 is aged in ex-bourbon barrels which obviously pairs well with the bourbon. This drink is so dan delicious! I dare you to just stop at one!
3 strawberries
1 1/4 oz coconut cream
1 oz rum, I used Angostura 7 year
1 oz bourbon, I used Russel's Reserve single barrel bourbon
1/2 oz lime
1/2 oz simple syrup
6 drops orange flower water
2 dashes angostura bitters
Garnish: grate nutmeg, strawberry slice, lime wheel
Muddle strawberries in a shaker tin. Add the coconut cream and liquid ingredients into the shaker with ice. Shake quickly. Strain into a glass with crushed ice. Grate nutmeg over top. Garnish with strawberry and lime wheel.