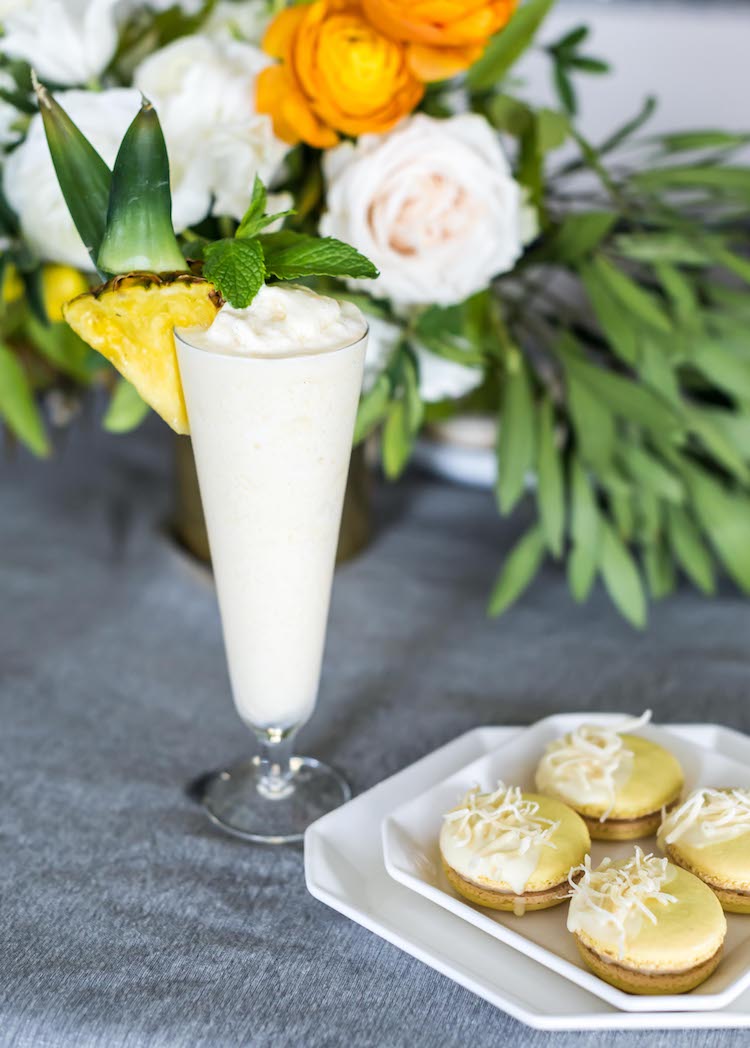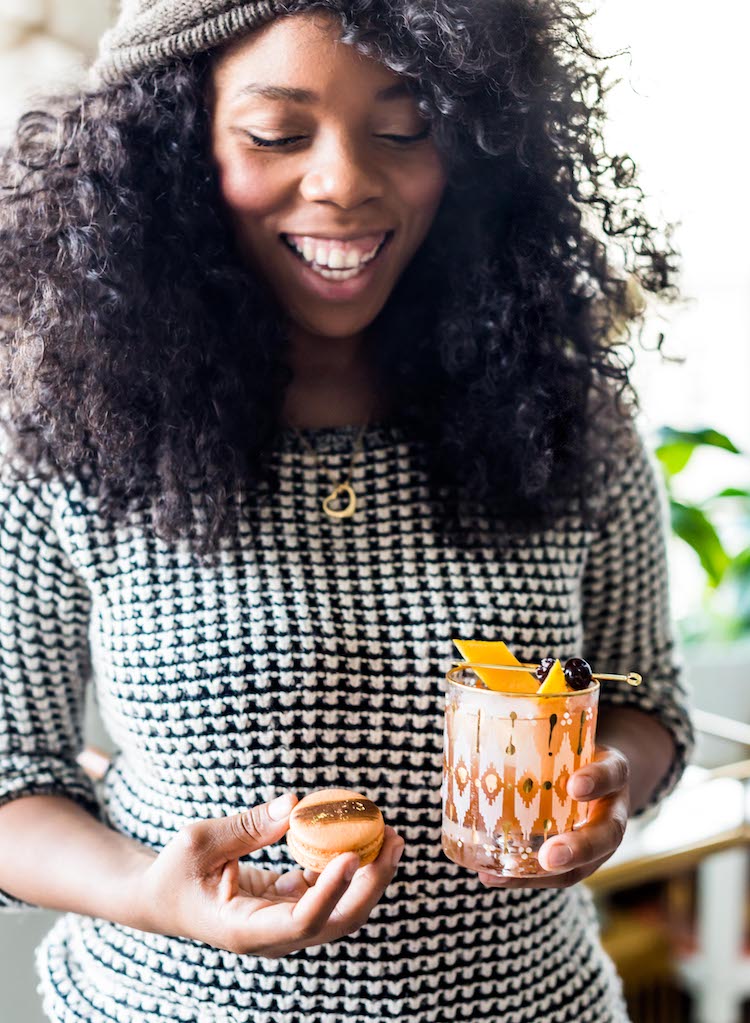 I have never been one to celebrate Valentines Day. It's just always seemed weird to me. A day to profess your love to someone and fawn all over them with mandatory roses and chocolates while trying to get a reservation at the fanciest places in town? Shouldn't every day of the year be reserved for showing love, care, and affection? Maybes it's because I prefer smaller acts of love over grand gestures and presents while also view Chinese food and pajamas on the couch together as "date night." Before I risk sounding bitter, I love love! In fact, can be entirely too mushy and lovey dovey on occasions with my husband (sorry babe!). But you know what relationships that could use a little extra love an nuturing and perhaps even shouted from the roof tops? The relationships with our gal pals! For so long, we have been taught that we had to compete with one another, we needed to be one of the boys to be the cool girl, and the list goes on and on to keep us from sticking together and truely getting along. I am sadly guilty of falling for this from time to time, but I am fed up with this narrative we have been sold all these years. I decided to host a Galentines party this year to celebrate some of my favorite ladies and show them some love with booze and sweets in the form of a cocktail and macaron pairing!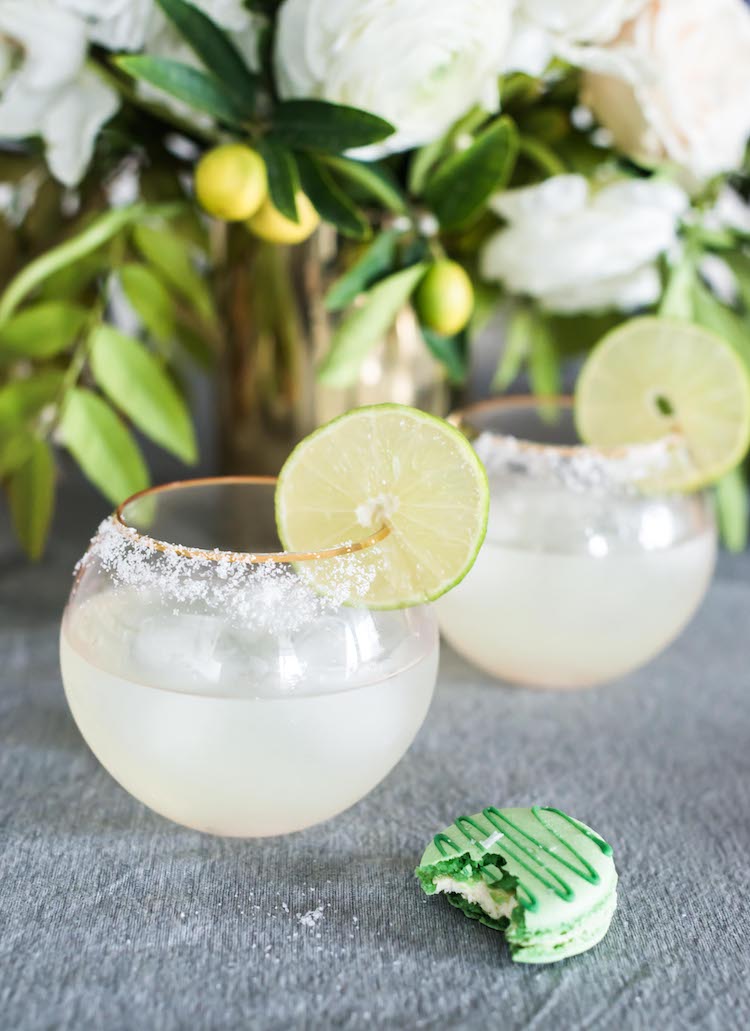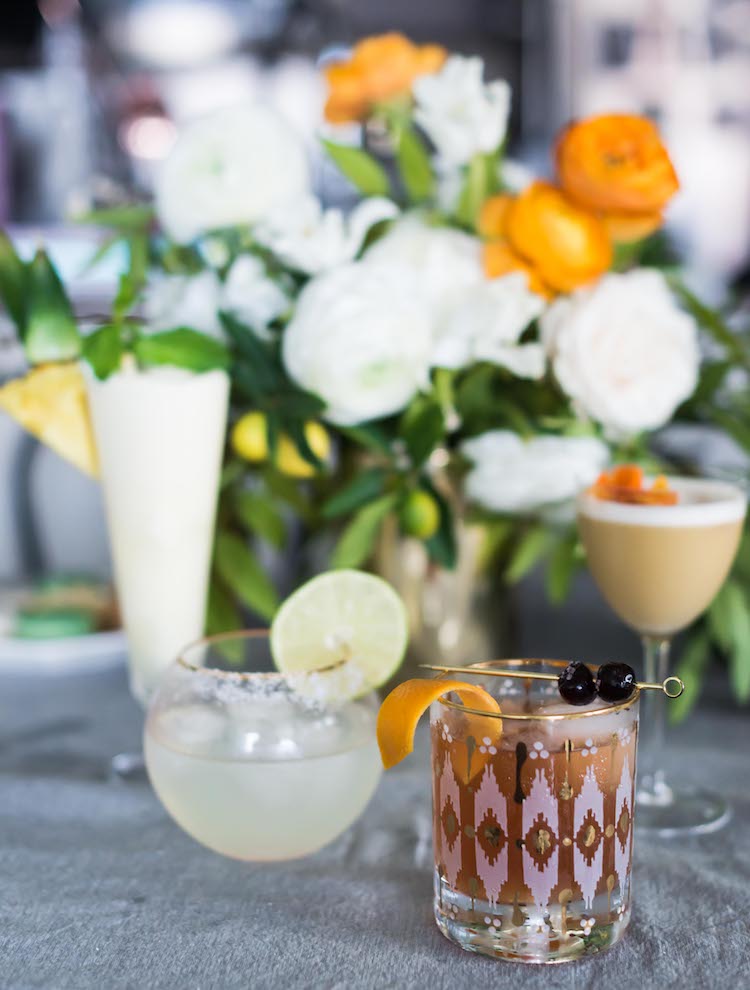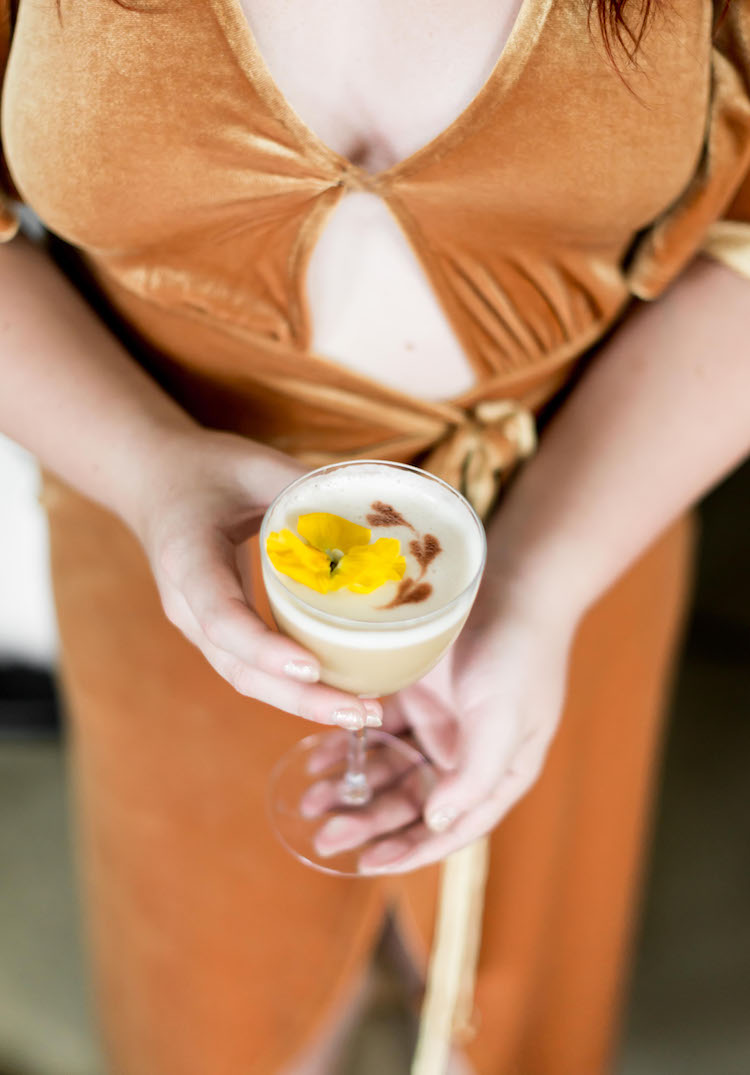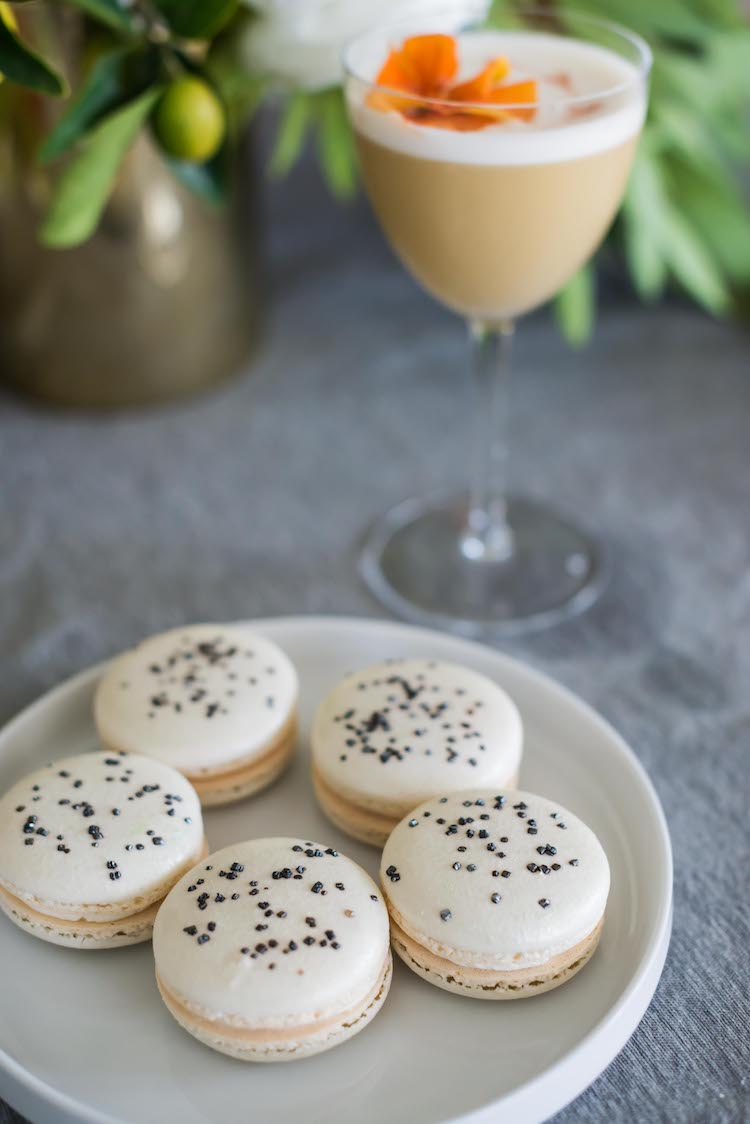 I get so much of my inspiration for my cocktails from food and pastries, I am constantly taking notes  on flavor pairings when I am at restaurants. When I came with this party idea, I knew exactly who to work with. Natalie of Bake No Fake is a friend of mine who is an incredible baker! When I asked if she would be into making boozy macaroons to pair with cocktails, she was all for it. Heck yeah!  We decided on 3 classic cocktails an Old Fashioned, Piña Colada, and Margarita and 1 original cocktail an Amor Amaro Sour (recipe below) for the party. I then gave her the tasting notes of the drinks and the bottles of spirits I was using for the cocktails. From there she created macarons to match each drink. They came out absolutely STUNNING and shut-the-front-door delicious. Look at that salt on the Margarita and the gold flecks on the Old Fashioned macarons!!
There is no stitch of red or pink to be found at this Galentines party. Unless my hair counts, ha! We stuck with white and gray with a pop of orange for color. I like using unconventional colors for holidays, it keeps things fresh and interesting. Besides, the stars of the show were the colorful treats not the decor. I invited over a few of my close lady friends to treat them to an afternoon with a cocktail and macaron pairing party, because they deserve it. It was nice to hang out together in a non-work setting. Many of them are in the same field as I am and we cross paths at parties and events and although it is fun, it's work. We are either taking photos, taking notes, or networking during the event. It was nice to just relax and really catch up with each of them. I also think it's important to have a gathering of the minds so to speak because it often fosters ideas, creativity, and even collaborations.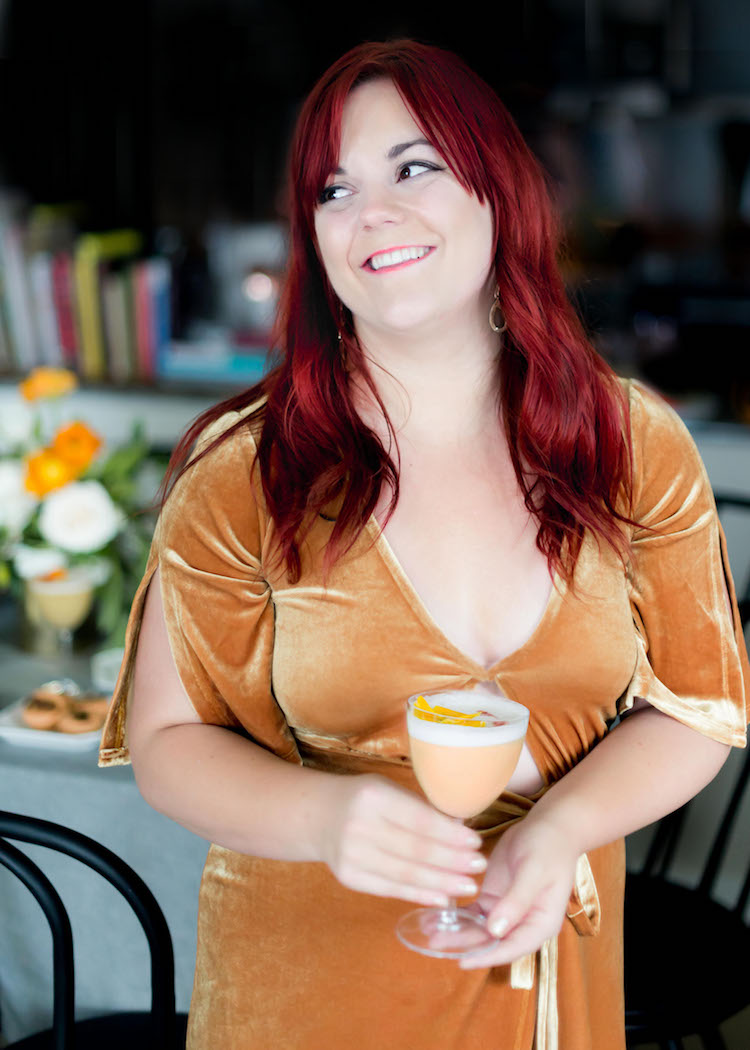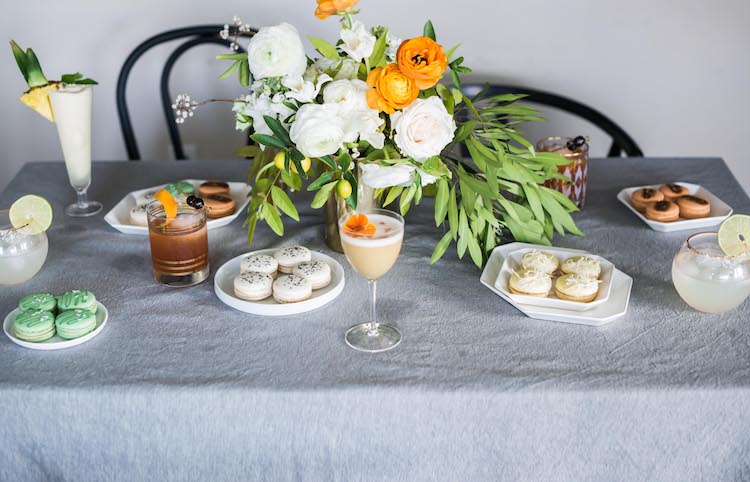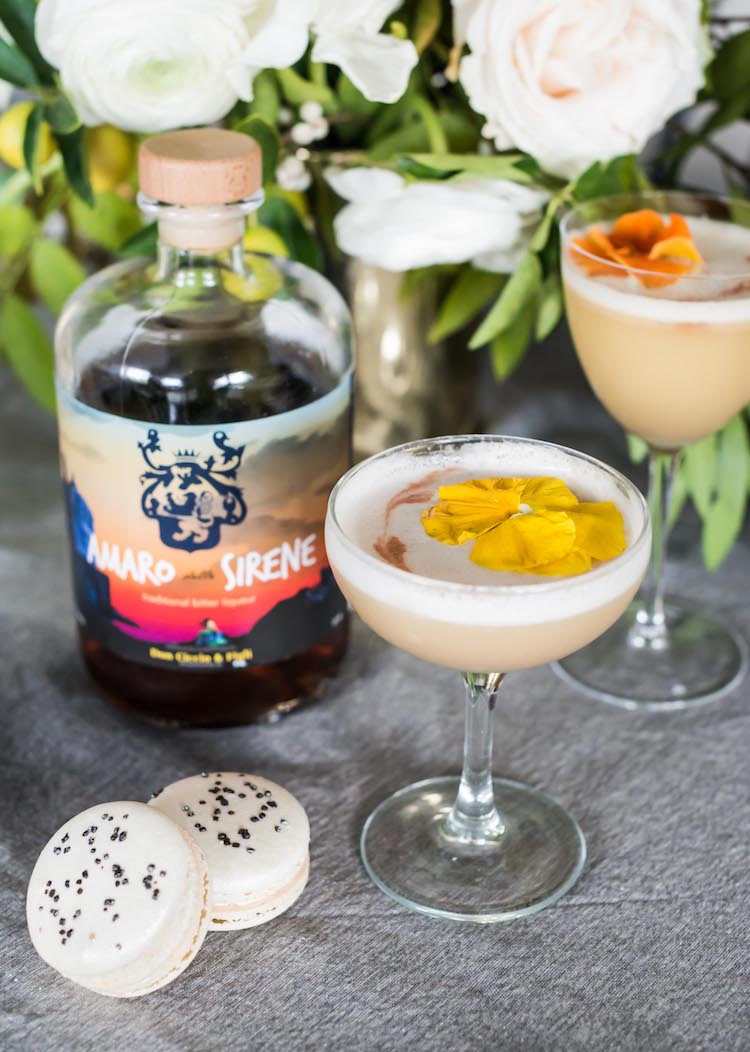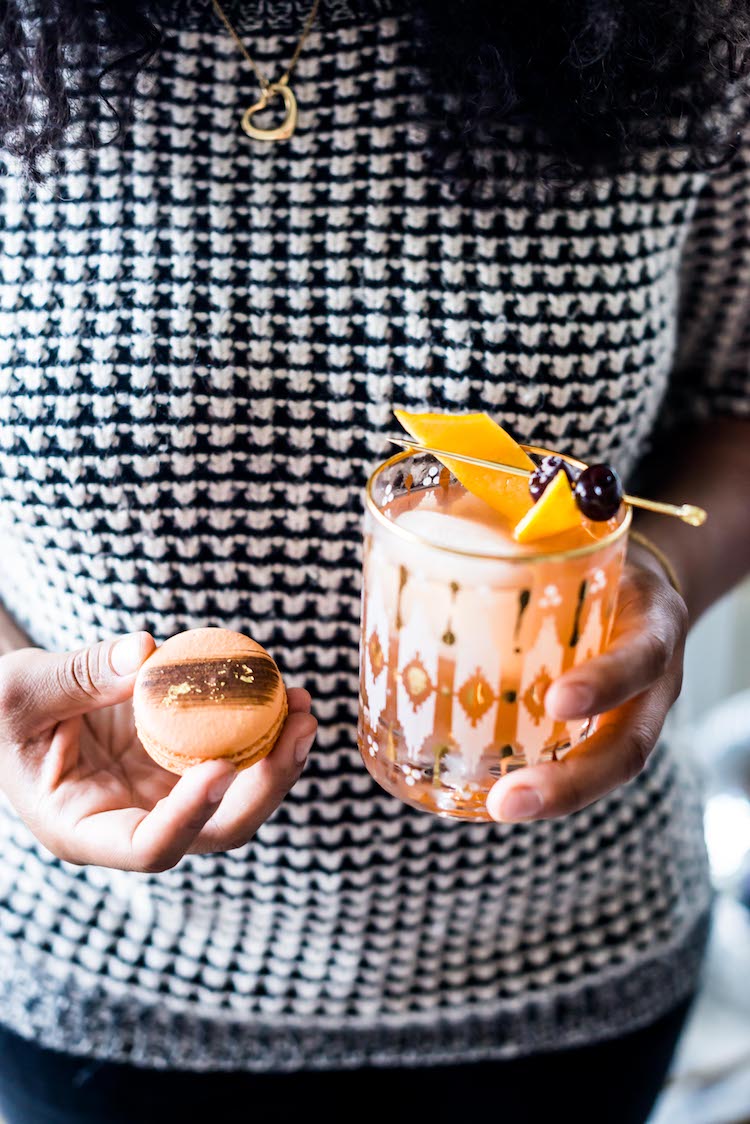 I am lucky to be surrounded by some seriously strong and badass ladies, many whom I get to call friends and family. There are some that run their own businesses and are a constant source of inspiration for me and others who are navigating male dominated fields with poise and tanacity and totally crushing it without compromising their values. I am continuing to make serious efforts on my part to lift up all these women in my field and beyond. This can be done by sharing knowledge instead of being secretive, connecting people to help further their career, and using my platform and voice to acknowledge injustices towards women and to shine a spotlight on women who should be getting recognition. It has been ingrained in our heads for so long that we must compete with one another and I am just done with that. Girl power over competition! As they say a rising tide lifts all boats, and ladies we have a lot of ocean to go.
Amor Amaro Sour
serves 1
glass: Nick & Nora or Coupe
Directions:
Add all the ingredients except the garnishes into a shaker without ice and dry shake for 3o seconds. Add ice and shake for 12 seconds. Strain using a hawthorn stainer into a coupe or Nick and Nora glass.  Dash 3 dots of bitters on the foam in a row. Run a pick staring from the whites above the top bitter dot through all three finishing below the bottom one. Garnish with edible flower.