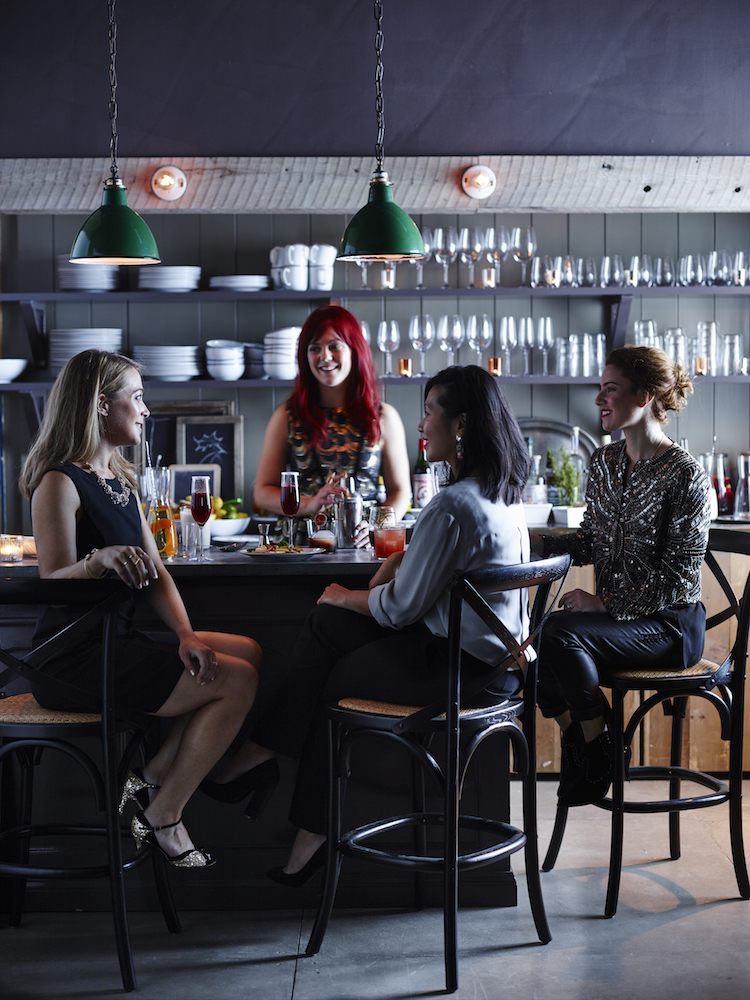 If you are one of the 5 MILLION or so people that get the Williams Sonoma catalog, you may have recognized a familiar face in the pages this month: ME! I am so over the moon and beyond thrilled to share my collaboration with Williams Sonoma today!  This is something that has been in the works for the past couple of months and it was soooo hard to not share lots of sneak peeks from the party photoshoot or talk about the cocktail recipes I created. I'm glad I can finally share it all with you!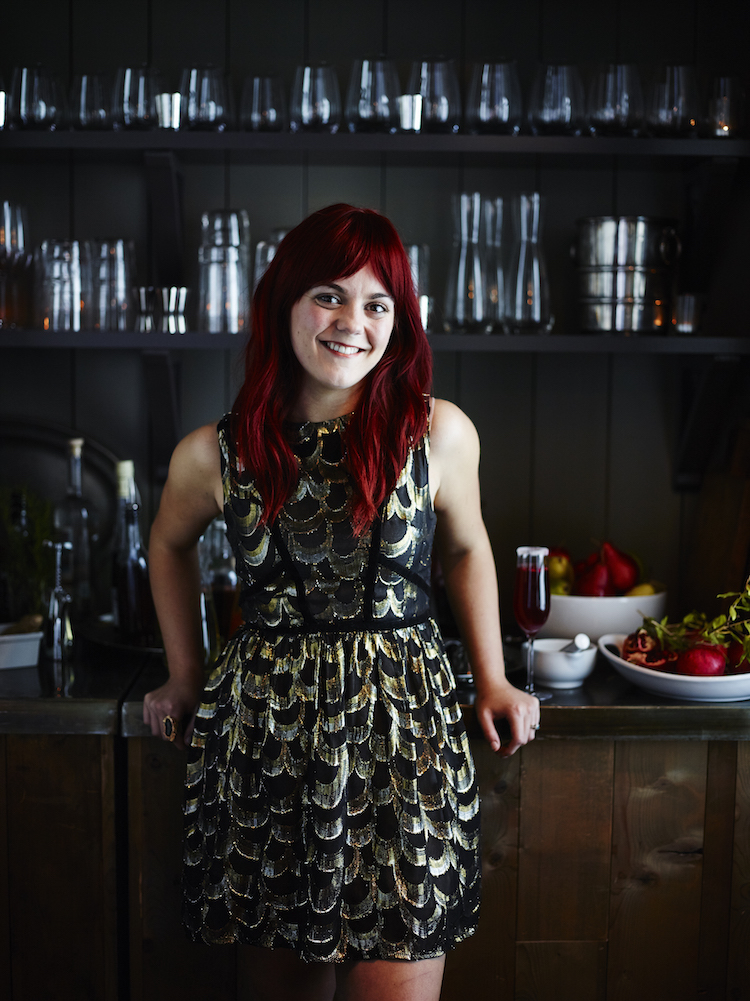 Williams Sonoma reached out to me a while back to work together on creating cocktails for the holidays and a feature of Craft + Cocktails. Of course I said yes because DREAM COME TRUE! Along with my amazing friends and lifestyle gurus Jeanne Chan of Shop Sweet Things, Kelly of A Side of Sweet, and Alicia Lund of Cheetah Is The New Black, we threw a holiday party to remember (and worthy of a spread in the WS holiday catalog!)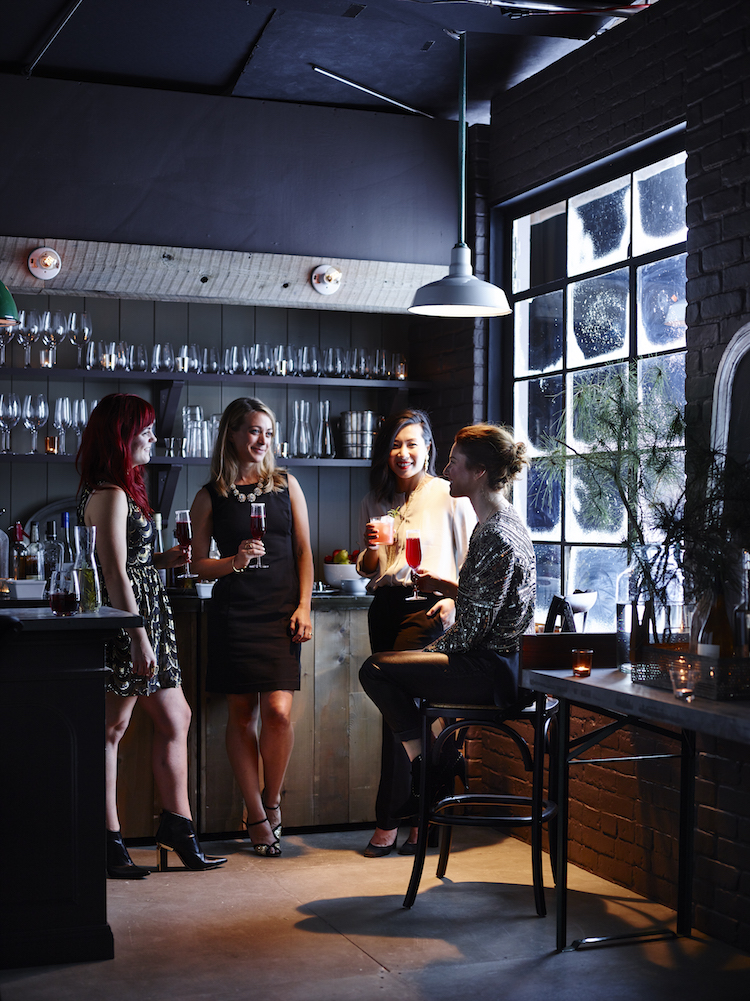 With the help of Amanda Frederickson of the Test Kitchen (she's seriously amazing you guys, if you don't follow her yet, go do it now, your stomach will thank you!), we whipped together a fun Cocktail + Crostini party to kick-off the holiday season! There were tasty bites, warming winter cocktails, and sparkling party attire—everything you need for a true holiday soirée!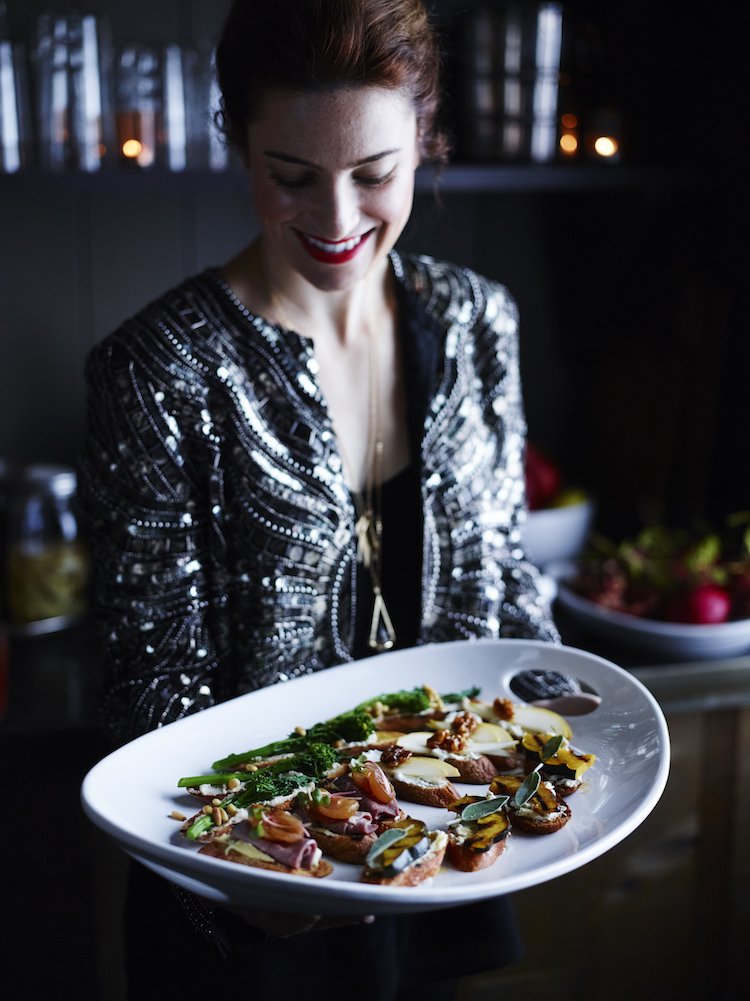 Hosting a cocktail and crostini party is a great, low-maintenance way to entertain for this season. Rather than creating multiple complex dishes for your guests, crostini are easy to prepare ahead of time or to put together in a jiffy. And lets face it, I haven't met a carb I don't like!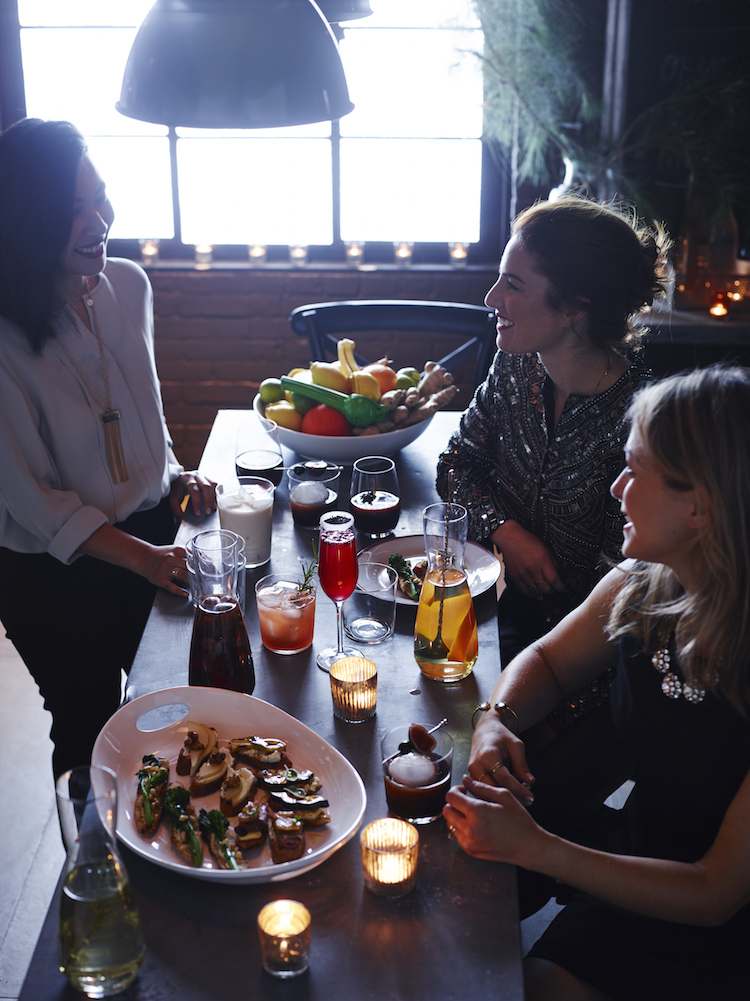 When it comes to making drinks for a party, you can prepare a lot of cocktail components ahead of time like infused syrups and fresh juices. Batched cocktails like a winter sangria are also a great entertaining trick;  you can have a glass ready and waiting right when your guests arrive and you wont have to be manning the shaker all night long. More time spent sipping and socializing rather then mixing and muddling! My kind of entertaining!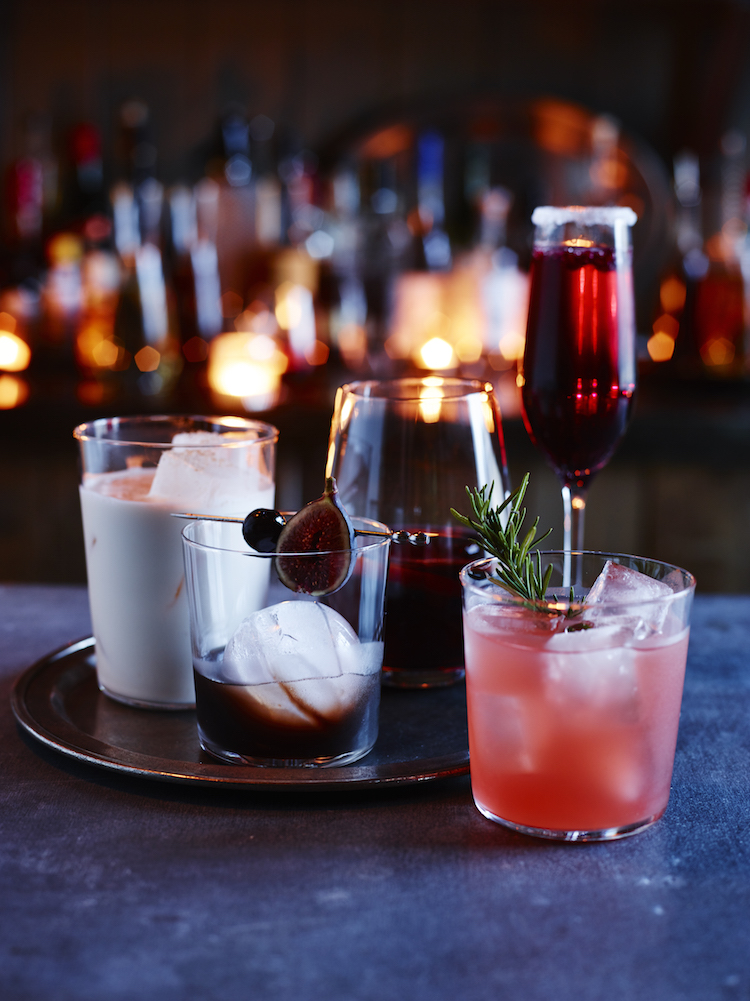 I developed 5 original recipes exclusively for Williams Sonoma fitting for festivities throughout the holiday season. Over the next week or so I will be sharing the drinks and some of my tips for creating them yourself. Be sure to keep checking back for some of my favorite cocktail secrets! Head here for the full story!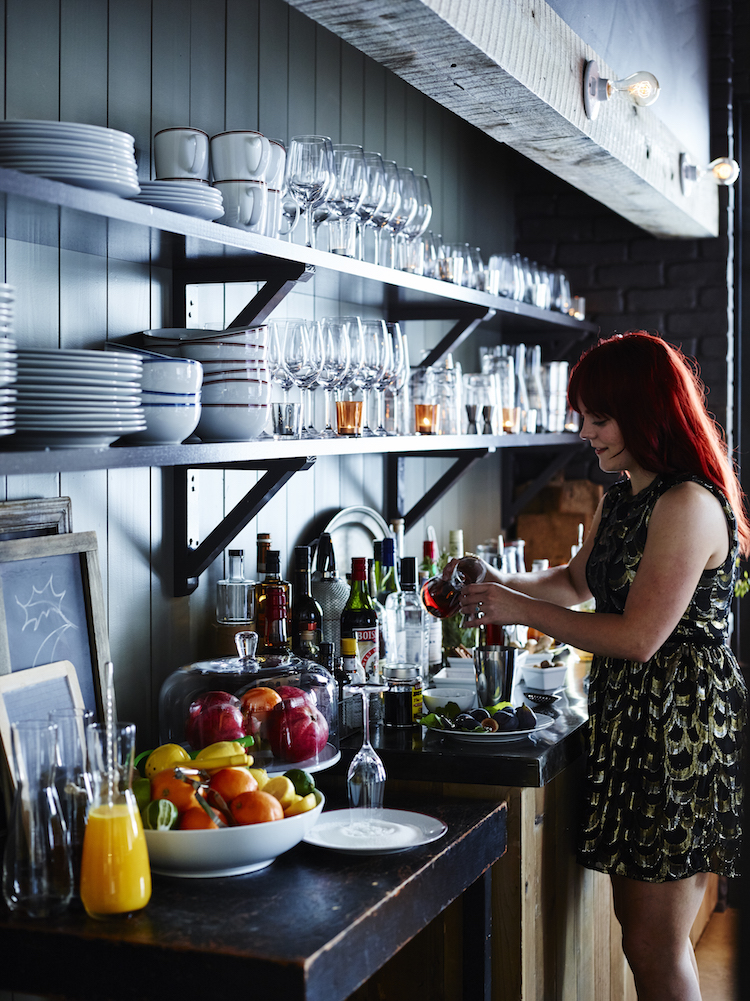 Sorry in advanced if you are following along on Instagram, I'll probably be posting A LOT in the coming weeks. I am seriously so passionate about what I am doing and creating drinks for cocktails aficionados, at-home bartenders, and new imbibers alike, I can't help it!
Follow Williams Sonoma through the holidays, they will be sharing lots of snaps and behind the scenes photos as well as entertaining tips and tricks for hosting your own Cocktail + Crostini party!
All images and kitchenware via Williams Sonoma.
Cocktails via Craft + Cocktails for Williams Sonoma.
Models/gorgeous babes: Kelly, Alicia, and Jeanne.