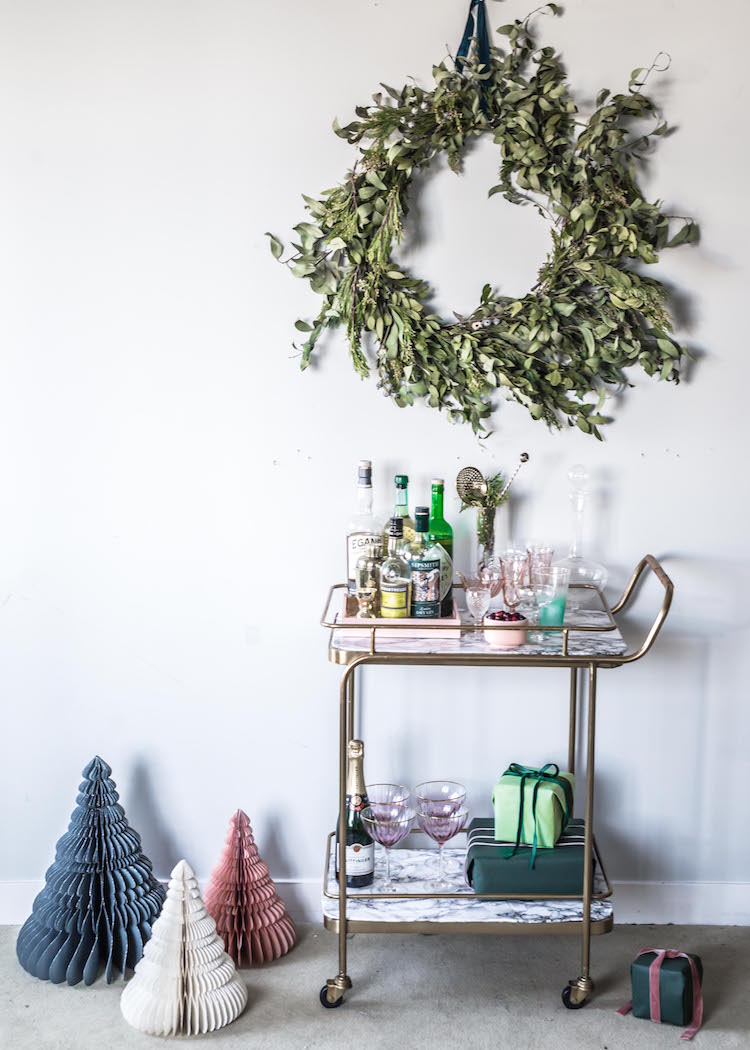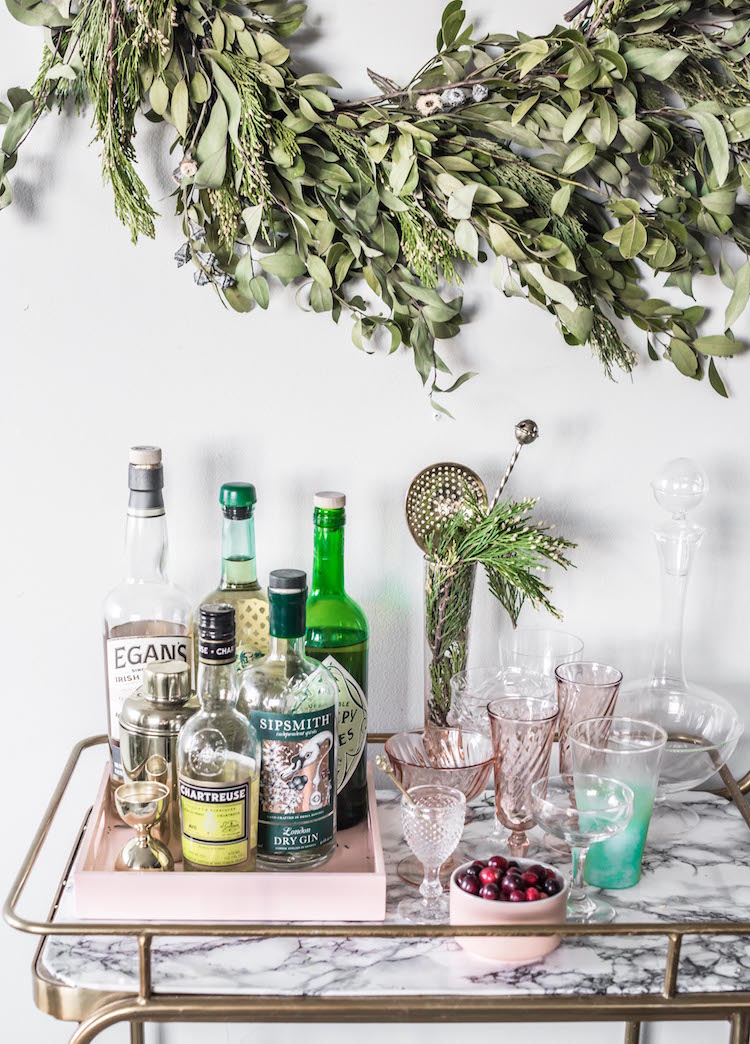 The holidays are a fun time for decorating bar carts! Although they are a staple in many homes year round these days, Christmas time provides great opportunity to add some pizzazz to your mobile bar. I love how this years holiday bar cart came out! Sophisticated, but fun.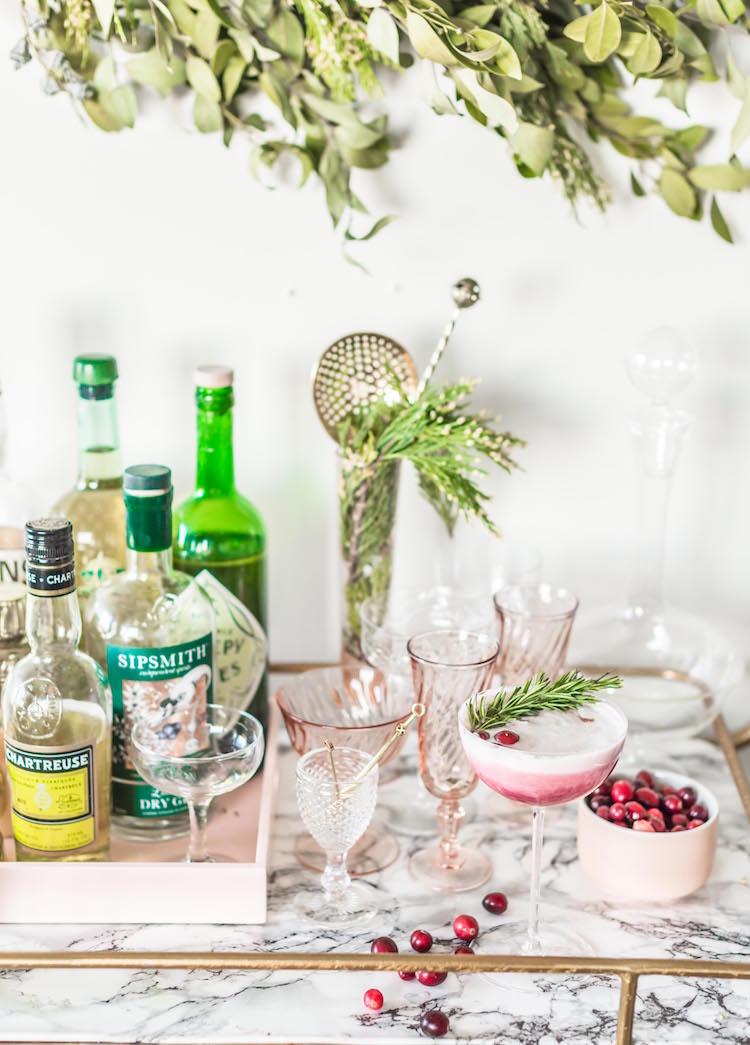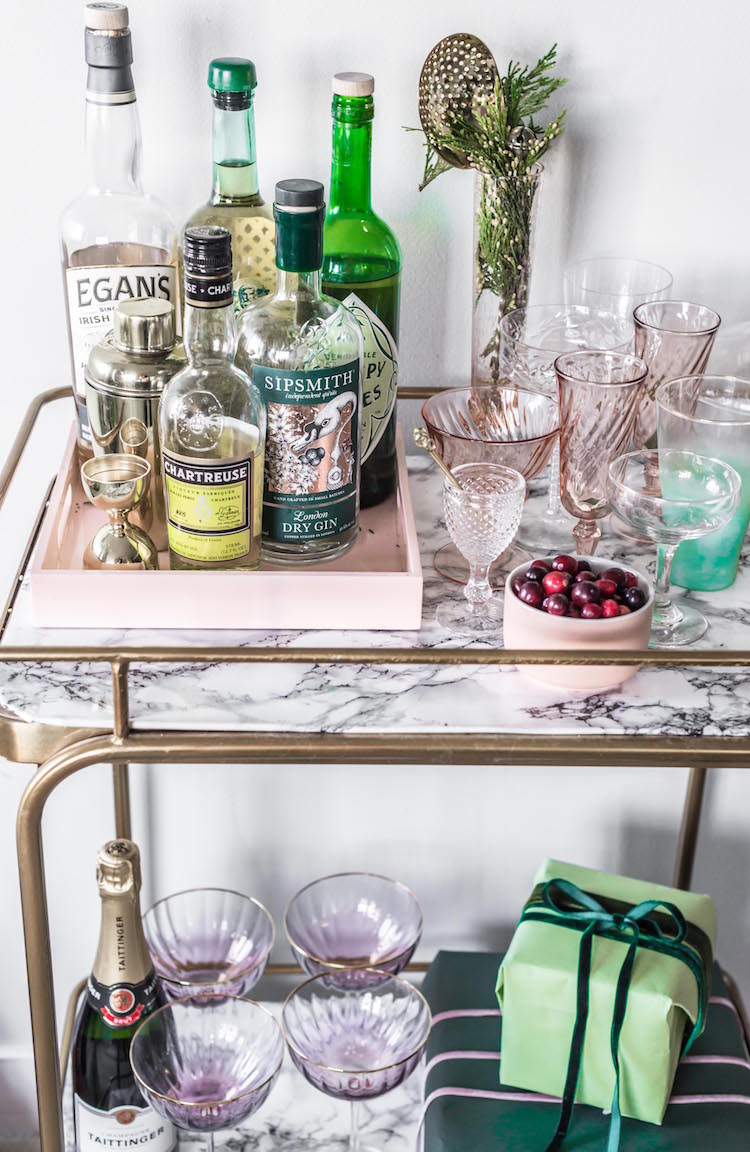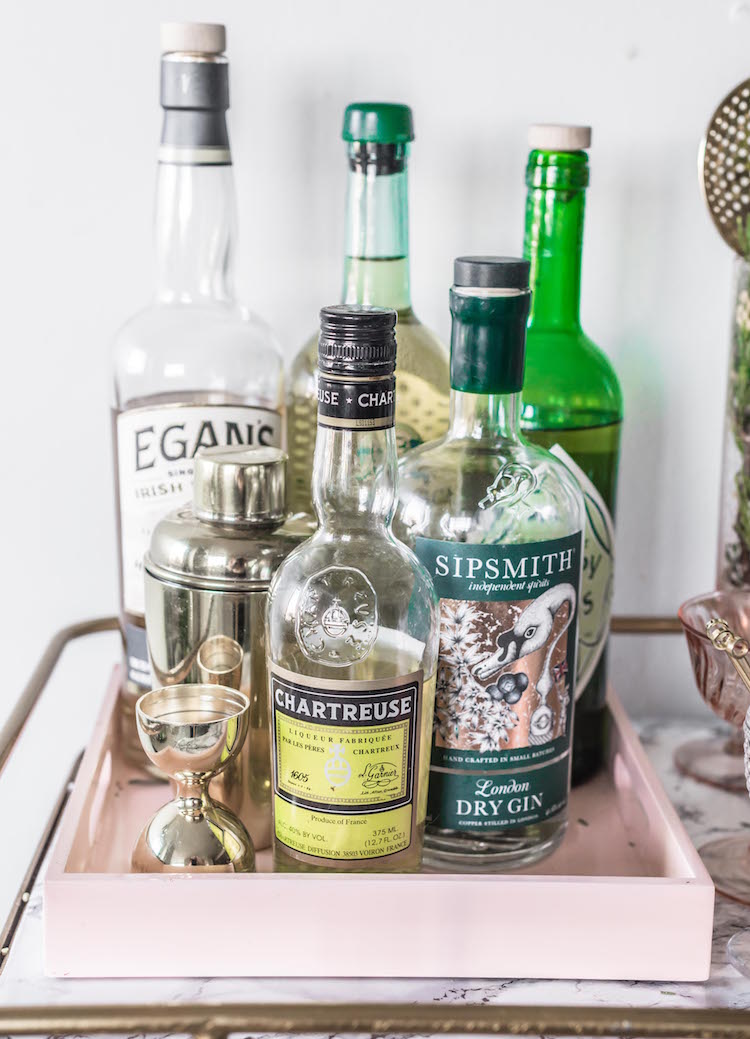 I tend to stear clear of kitsch and bright colors for holiday decorations, but some snuck in for this years holiday bar cart. A jingle ball drink stirrer is at the ready for mixing up stirred drinks (Pomegrante Negroni anyone?). There are no rules you have to keep your decor contained to the bar cart so I extended it with accordian trees and presents in crrdinating hues. Honeycombed trees sit next to the cart in classy shades of the season. I love the pairing of dark green, light pink/mauve, and white. C'est chic! We don't have a tree most years as we are never in town for the holidays, but the accordian trees area, nice storable stand in. I wrapped presents in solid shades of green and decorated them with varying widths of pale pink & green velvet ribbons.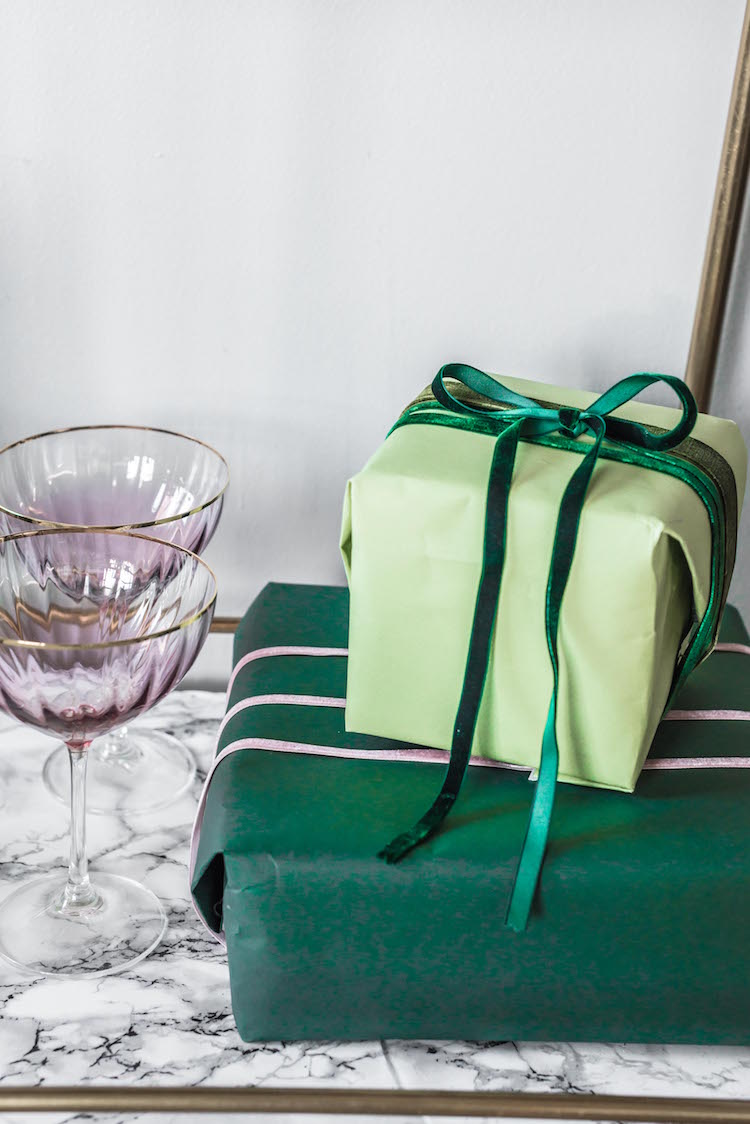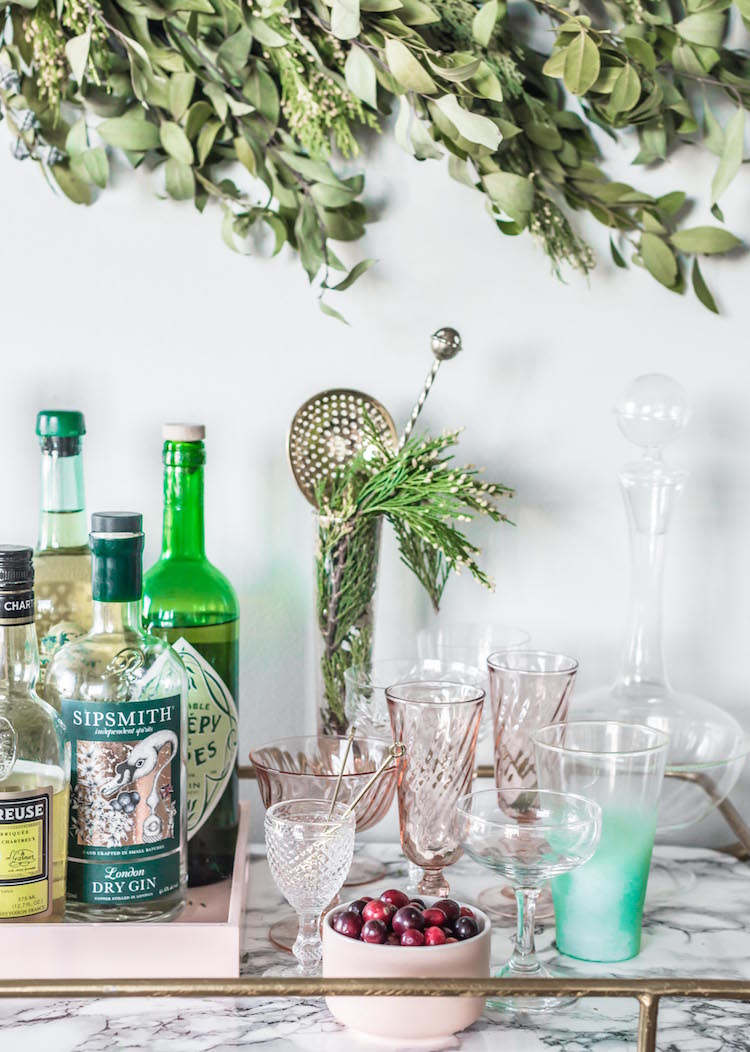 I like to put my favorite vintage glassware on display for a classic festive imbibing. I pulled some of my clear coupes, etched glasses, pink depression glass coupes and flutes, and green blendo glasses. I keep picks and gold plated barware at the ready for mixing up drinks for last minute holiday guests. It's bound to happen during the festive season! When I anticipate friend and family, I add pretty garnishes in matching bowls, in this case pale pink, to the cart that are easy to reach when serving guests or the are helping themselves  to the holiday bar cart spirits.
To go with the green theme, I pulled my liquor bottles that are shades of green and feature gold packaging or lettering. It creates a cohesion among the varied lettering and fonts in the cart. For some of my favorite spirits who's bottles don't make the bar cart cut, I stick in vintage decanters. This one came from France, but lots of antique, thrift shops, and regular stores have great options for stunning glass decanters.
CRANBERRY GIN SOUR
Directions
Make the cranberry syrup. Add all ingredients into a shaker with out ice and shaker for 30 seconds. Add ice and shake for 15 seconds. Strain into a coupe glass. Take the rosemary and gently smack it between your hands to release the oils. Add to the top of the drink along with the cranberries.