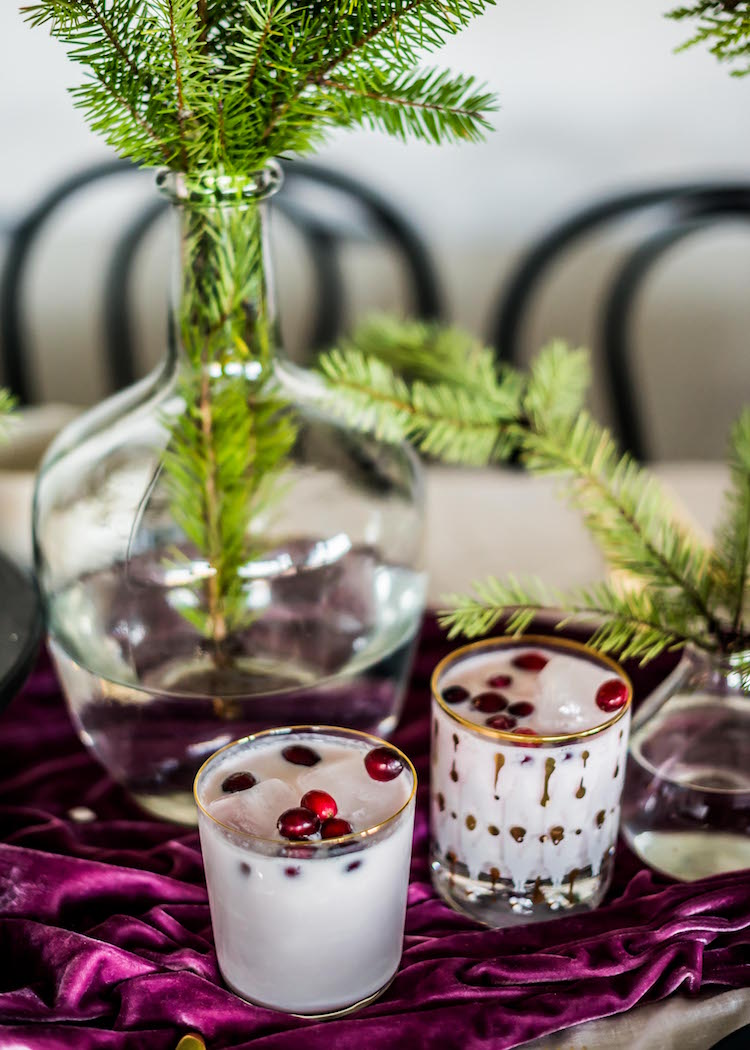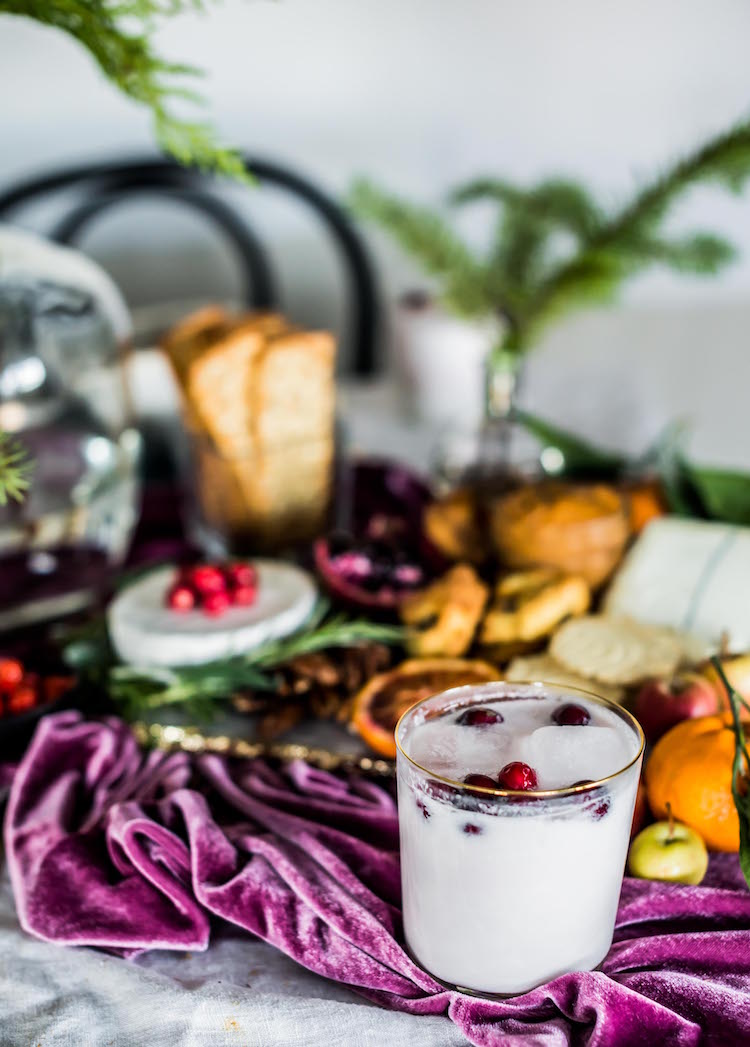 It's beginning to look a lot like cocktails! Christmas is right around the corner and I feel woefully unprepared this year. Keep! Despite my blog looking particularly festive, I haven't event finished my Christmas shopping and  the house is hardly decorated. Pass a drink this way. In fact, pass this Coconut Cranberry Punch my way!
This Coconut Cranberry Punch is like a cranberry Painkiller, although I did not use Pusser's Rum so I can't call it that. It's a tropical drink made with winter flavors. A cranberry syrup adds a lovely tartness to the classic tiki drink. I gave the proportions for the drink so you can scale it for a crowd. The coconut cream is thick and hard to mix in a bowl so add everything to a blender or use a hand mixer to incorporate well with the other ingredients. Hope this Cranberry Coconut Punch brigs you lots of cheer(s)!
2 parts white rum, I used Diplomatico Planas
2 parts coconut cream
1 part fresh orange juice
1/2 part cranberry syrup (recipe below)
garnish: whole cranberries, dash cinnamon per glass
Directions
To make for a party, times the recipe by how many people you are serving.
Add to a blender and blend to incorporate the coconut cream well.
Pour into a punch bowl. Garnish with whole cranberries. Garnish each glass with a dash of cinnamon.
To make one cocktail, add all ingredients into a shaker with ice and shake. Strain into a glass with ice and garnish with a few cranberries and dash of cinnamon.
CRANBERRY SYRUP
1 cup sugar
3/4 cup water
1 cup whole cranberries
Directions
Add sugar, water, and cranberries into a saucepan and bring to a boil. Turn to simmer for 10 mins and cover. Take off of the heat and let cool. Strain out the cranberries and store in a sealed container in the fridge for up to a month.