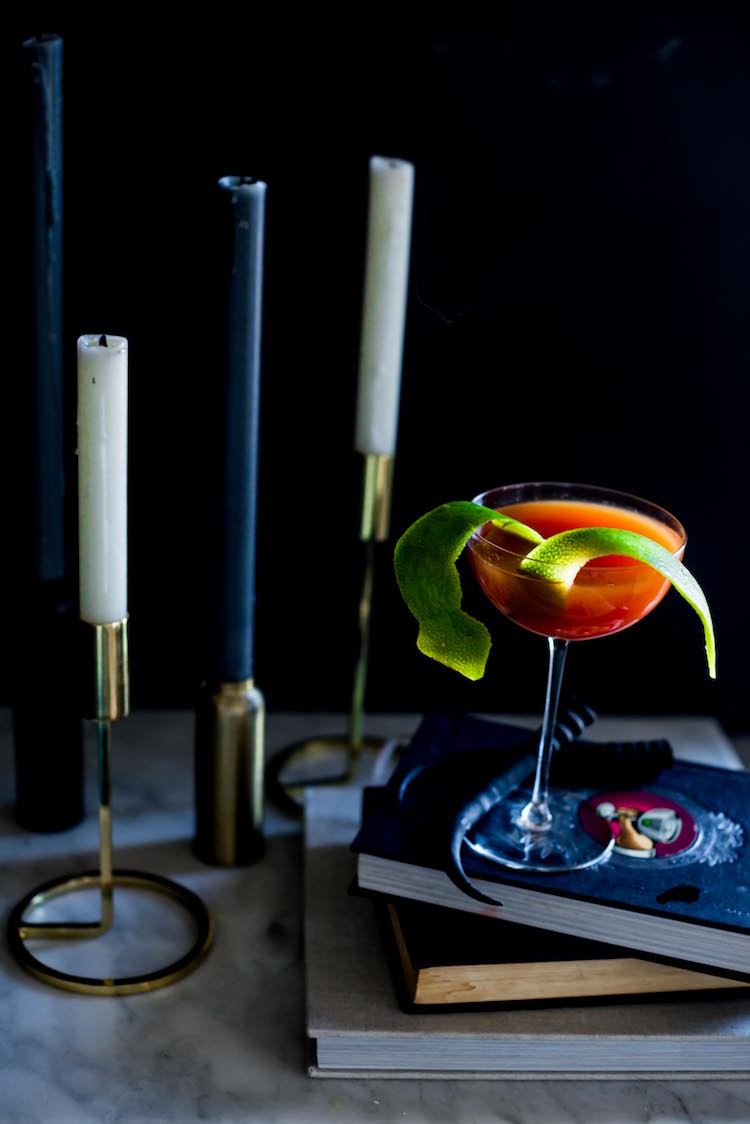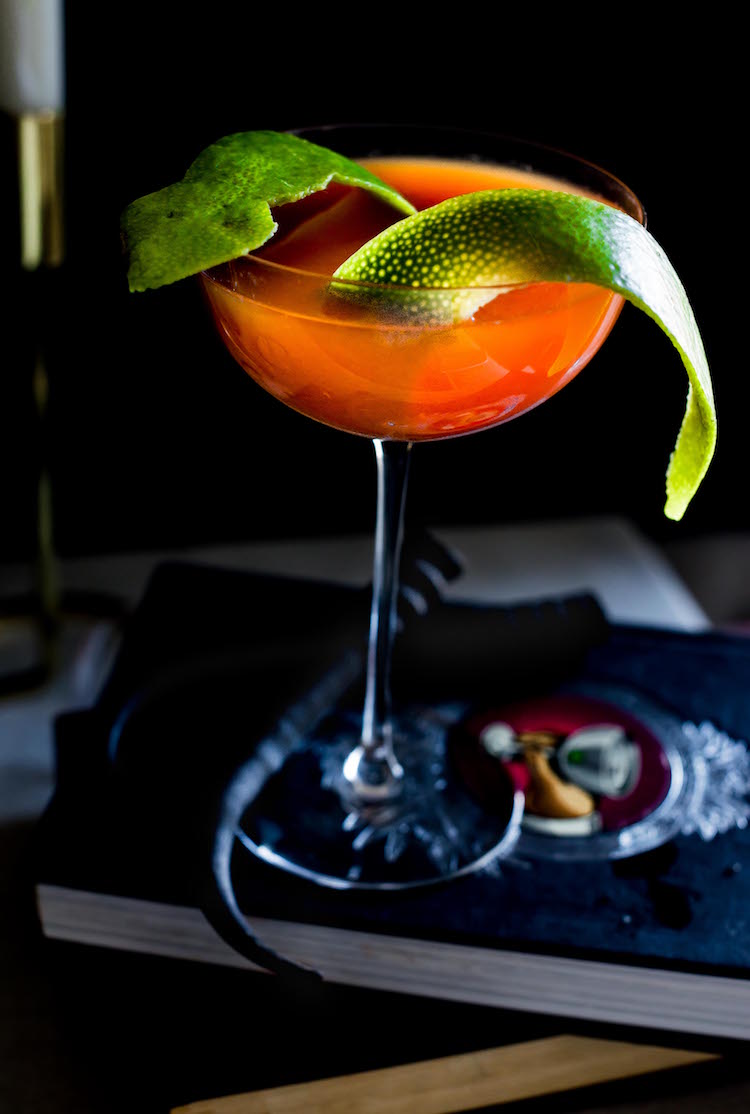 Tomorrow is all hallows eve, have you planned your Halloween cocktail yet?! This Snake Charmer cocktail is perfect for mixing up for spooky imbibing. It is a mix of refreshing citrus, spicy bourbon, and warming cinnamon paired with earthy, sweet carrot juice that just screams fall. Topped with a slithering citrus "snake" it is worthy to serve to any ghoul or witch!
serves 1
glass: coupe glass
tools: shaker, hawthorn strainer, knife
3 oz carrot juice
 1 1/2 oz bourbon, I used Home Base Spirits Bourbon
3/4 oz cinnamon bark syrup (recipe below)
1/2 oz Cointreau
1/4 oz lemon juice
garnish: citrus peel cut to look like a snake, I used a pomelo peel
Directions
Add all ingredients, but the garnish into a shaker with ice and shake. Strain into a coupe glass. Peel citrus peel and form a point on end for the nose with a knife. Using a straw poke two holes for the eyes. Twist over the glass to express the oils and garnish with the peel.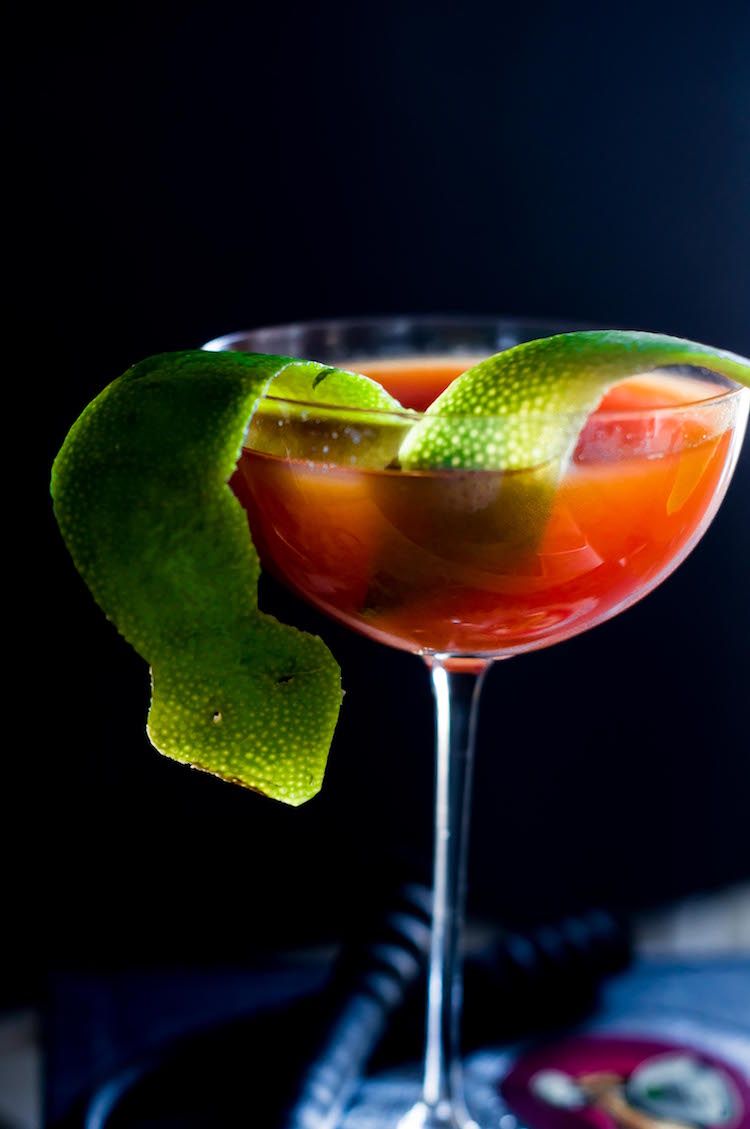 Cinnamon bark syrup 
tools: sauce pan, measuring cup
2 cinnamon sticks
1 cup sugar
1 cup water
Directions
Add sugar and water into a saucepan over high heat. Break up the cinnamon stick and add to the pan. Once sugar dissolves, turn off the heat. Let infuse for a few hours. Strain into a jar and store in the fridge for up to a month.