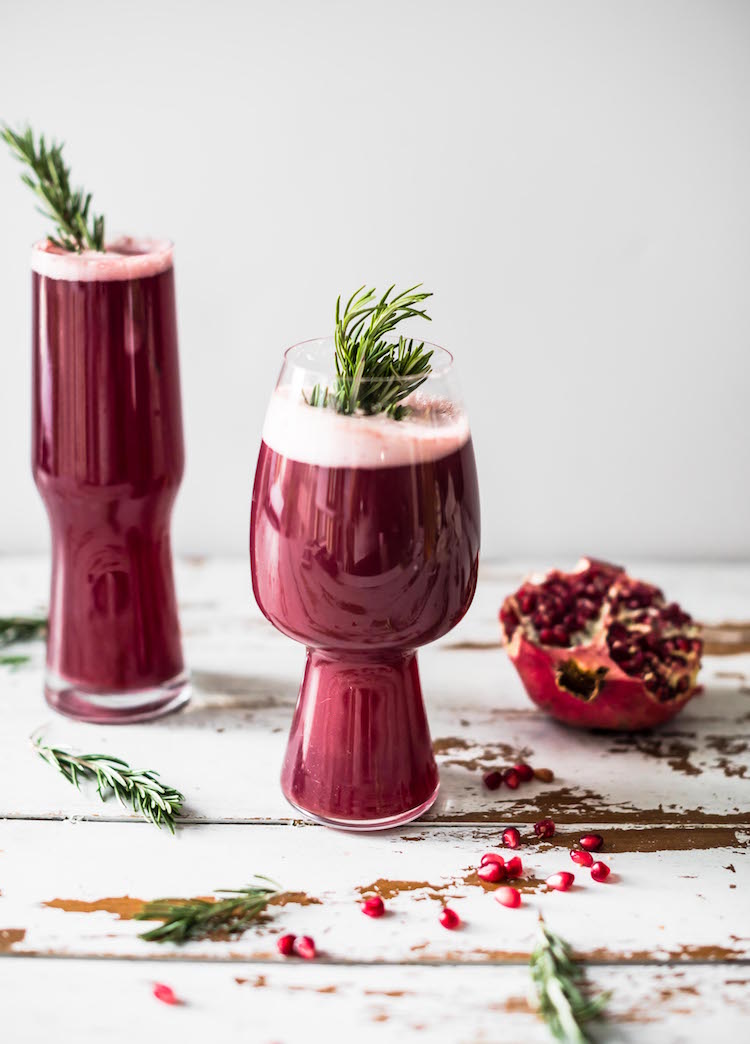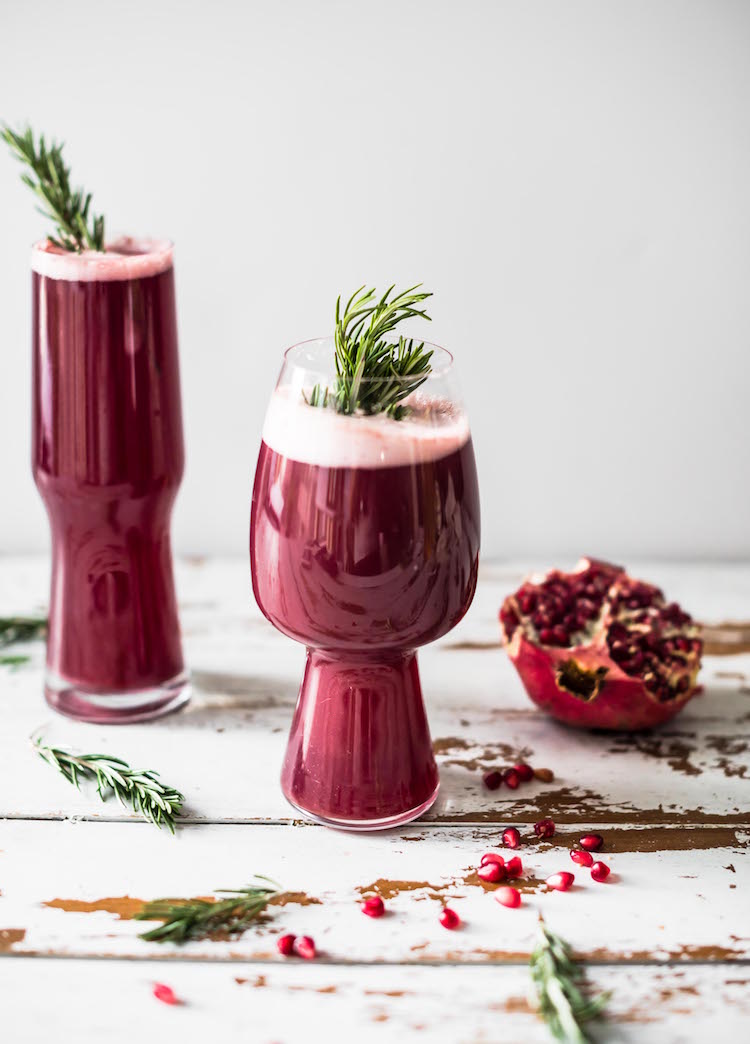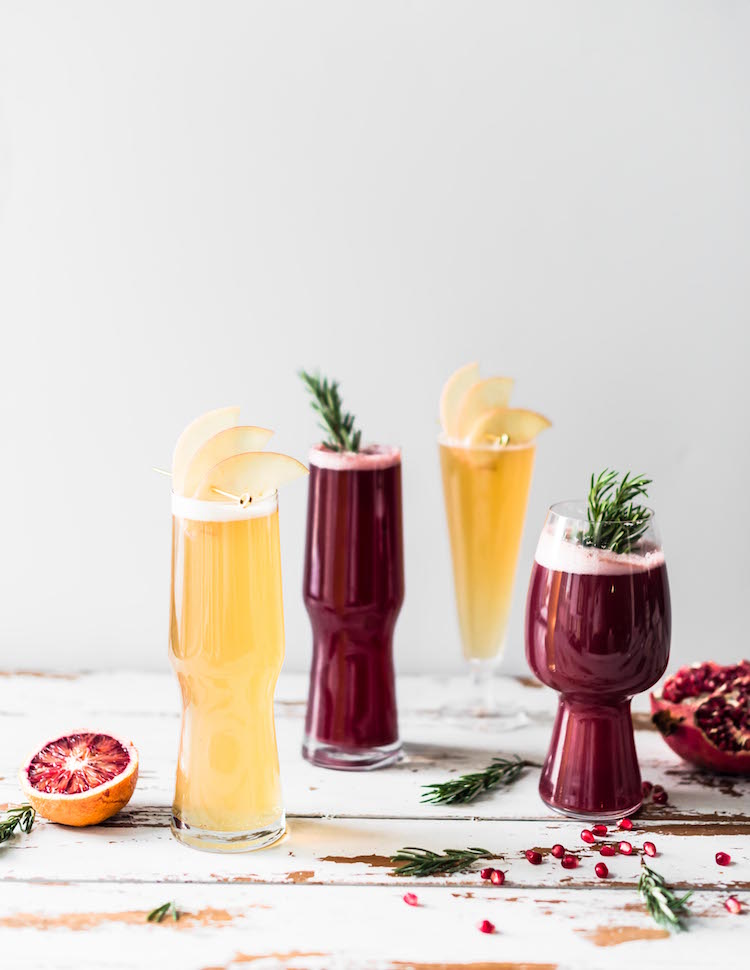 I have two Shandy recipes today that are perfect for fall imbibing (you can find the Apple Ginger Shandy here). Often reserved for summer sipping, I decided to give the Shandy an autumn twist, or two! Some of my absolute favorite fruits this time of year are blood oranges and pomegranates. I used these juices, along with fragrant rosemary, to give beer a refreshing, fall take in this Pomegranate Blood Orange Shandy.
If you are unfamiliar with what a Shandy is, I am here to spread the boozy news! Shandies, or Radlers as they are known in Germany, are beer cocktails with fruit sodas or fruit juices added into to make a refreshing drink. In this case blood orange and pomegranate juices topped off with ginger beer for some spice and fizz. Other hard spirits can be added to give a Shandy more of a kick, but I kept this one Low ABV so you can drink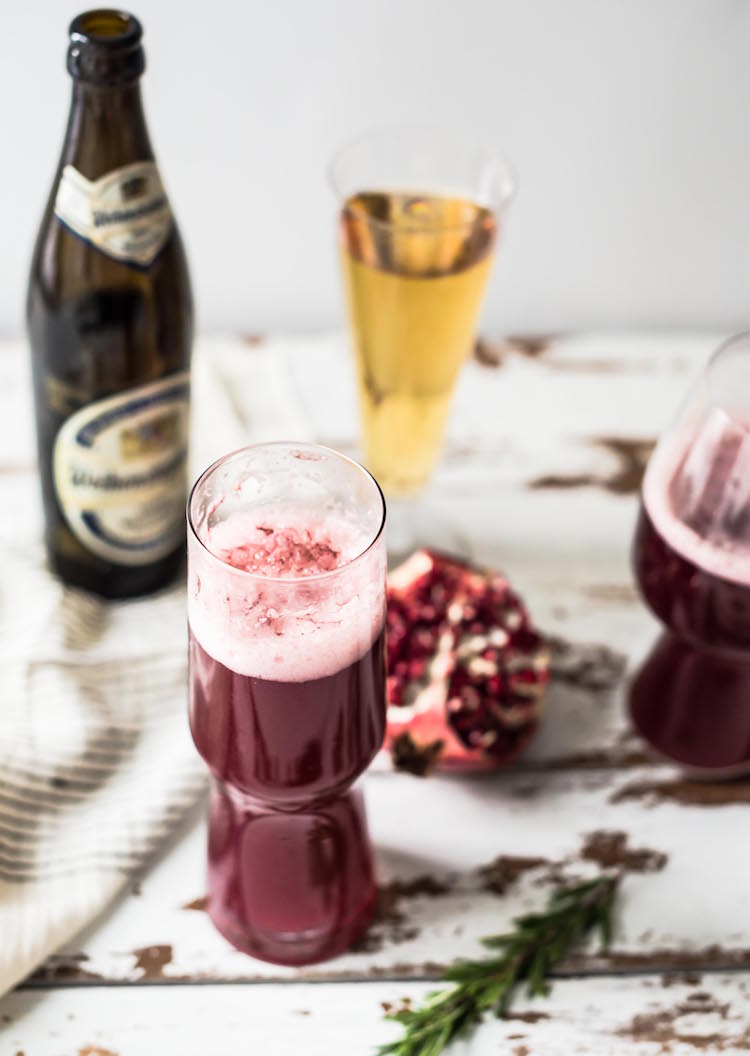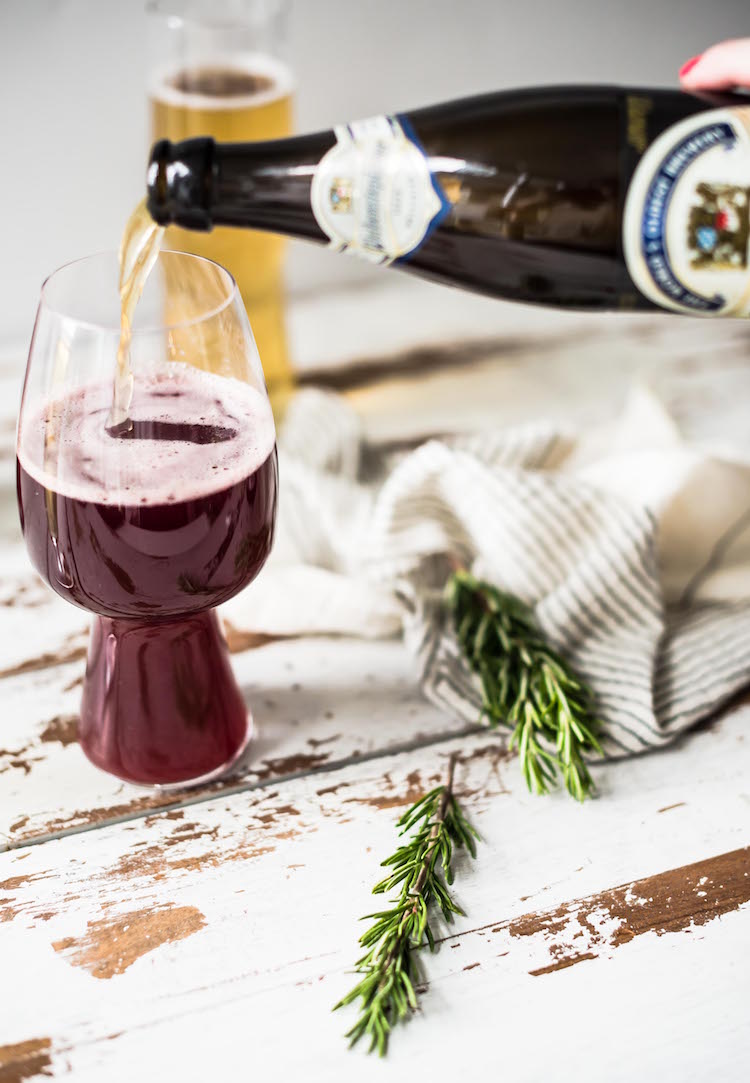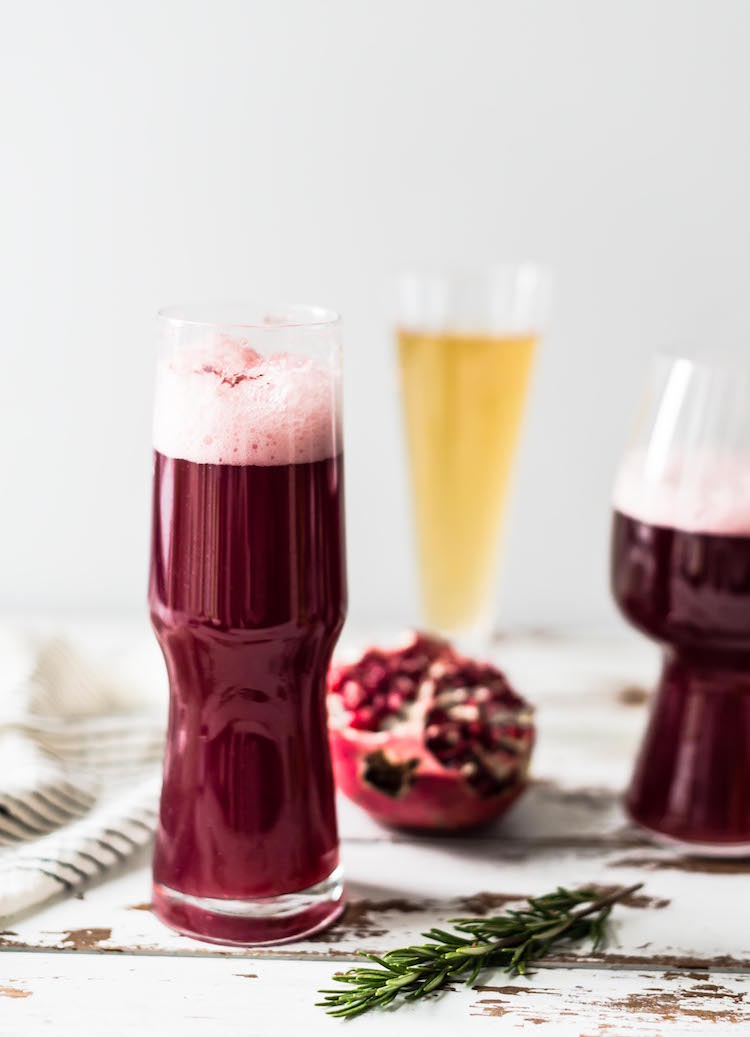 When making Shandies, I like to choose wheat beer, lager, or a blonde ale. I went with Weihenstephaner, a Belgium wheat beer.  It's light and refreshing which allows the pomegranate and blood orange shine. Other beers hops and flavors can be over bearing and don't tend to mix well with citrusy sodas and juice as well. Pomegranate is tart and bold so you cold play around with heavier beer in the Pomegranate Blood Orange Shandy if that is your thing!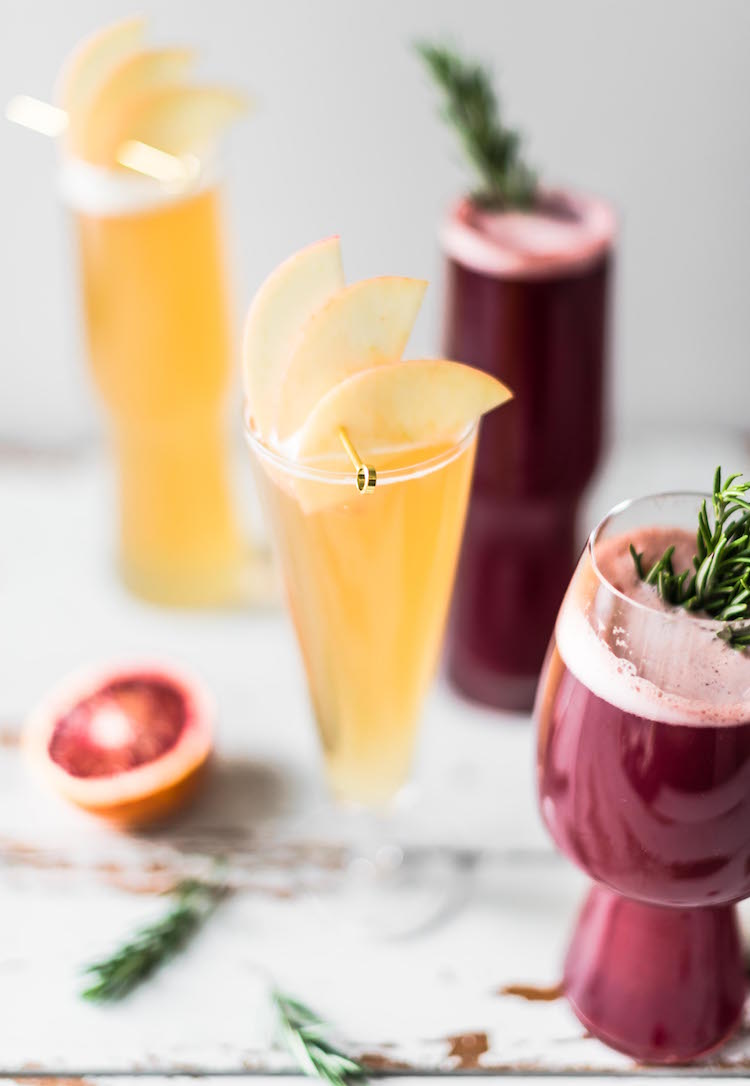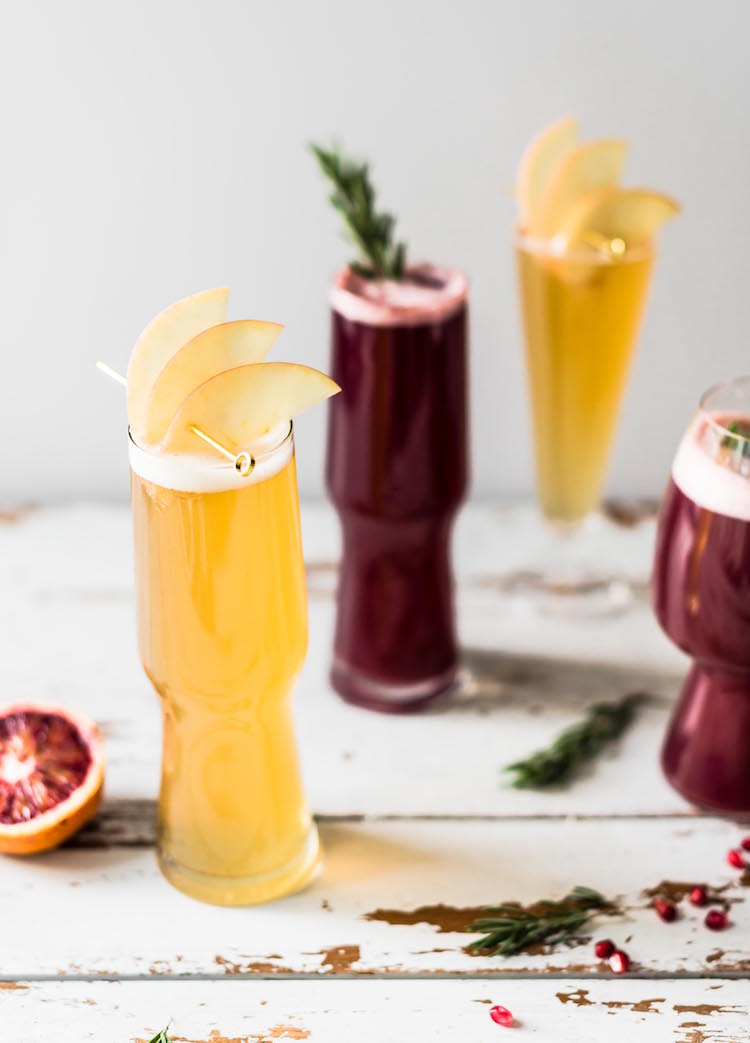 Pomegranate Blood Orange Shandy
serves 1
glass: beer glass or pint
tools: hand juicer, shaker tin, hawthorne strainer, fine mesh strainer, bar spoon
8 oz wheat beer
2 oz ginger beer
1 oz pomegranate juice (from 1/2 cup pomegranate seeds or from 100% pomegranate juice)
1 oz blood orange or other orange juice
garnish: rosemary sprig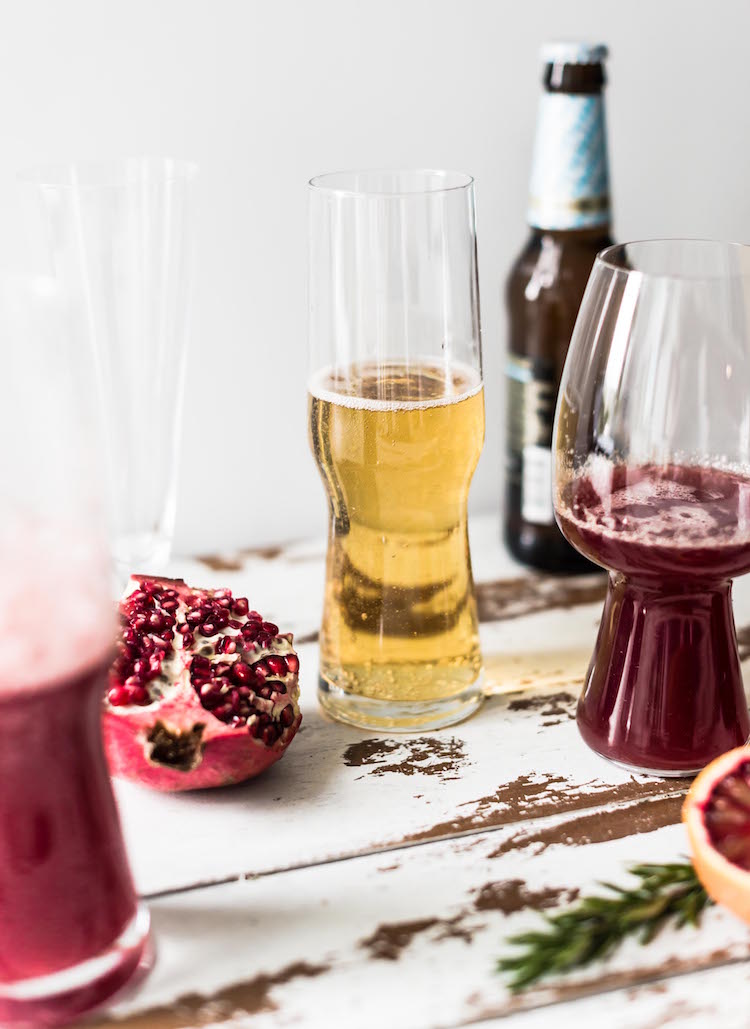 Directions
If using fresh pomegranate, muddle a heaping cup of pomegranate seeds in a shaker tin. Double strain into the beer glass. Add blood orange juice and ginger beer and stir well. Top with wheat beer. Smack rosemary sprig to release oils and garnish.