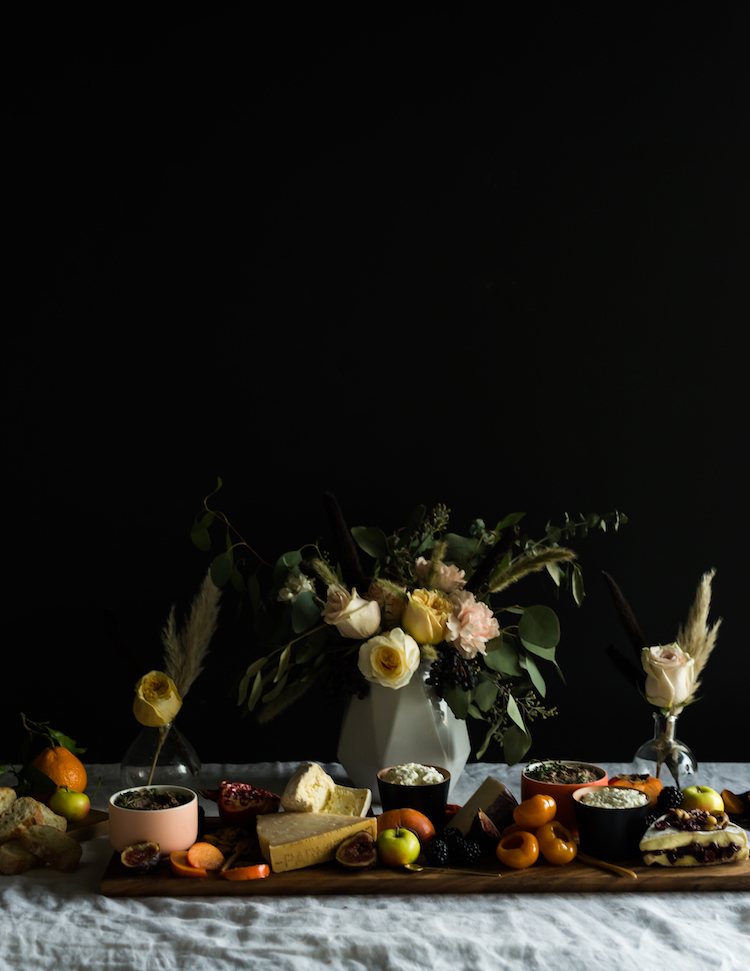 I am no stranger to a cheese plate (see here and here), in fact, you could say it's my favorite meal. No shame! But when it comes to Thanksgiving and hearty fall meals, you need a cheese plate that can stand up to the all the rich dishes. This is an epic fall cheese plate worthy to be served on the most glutinous day of the year!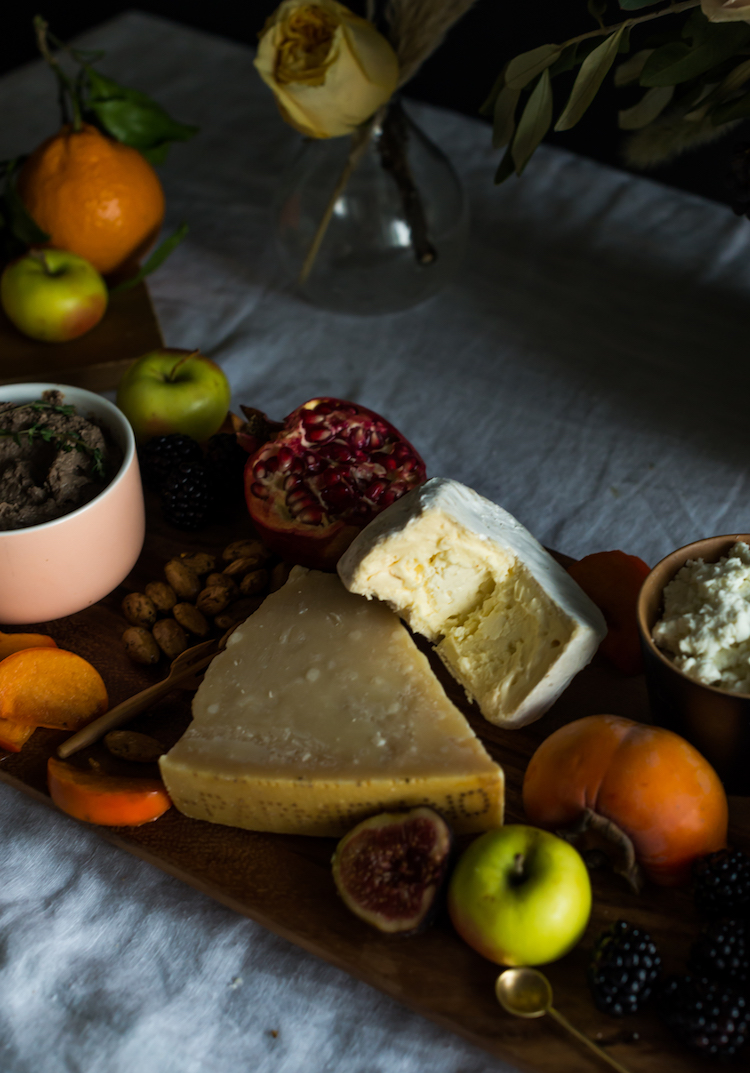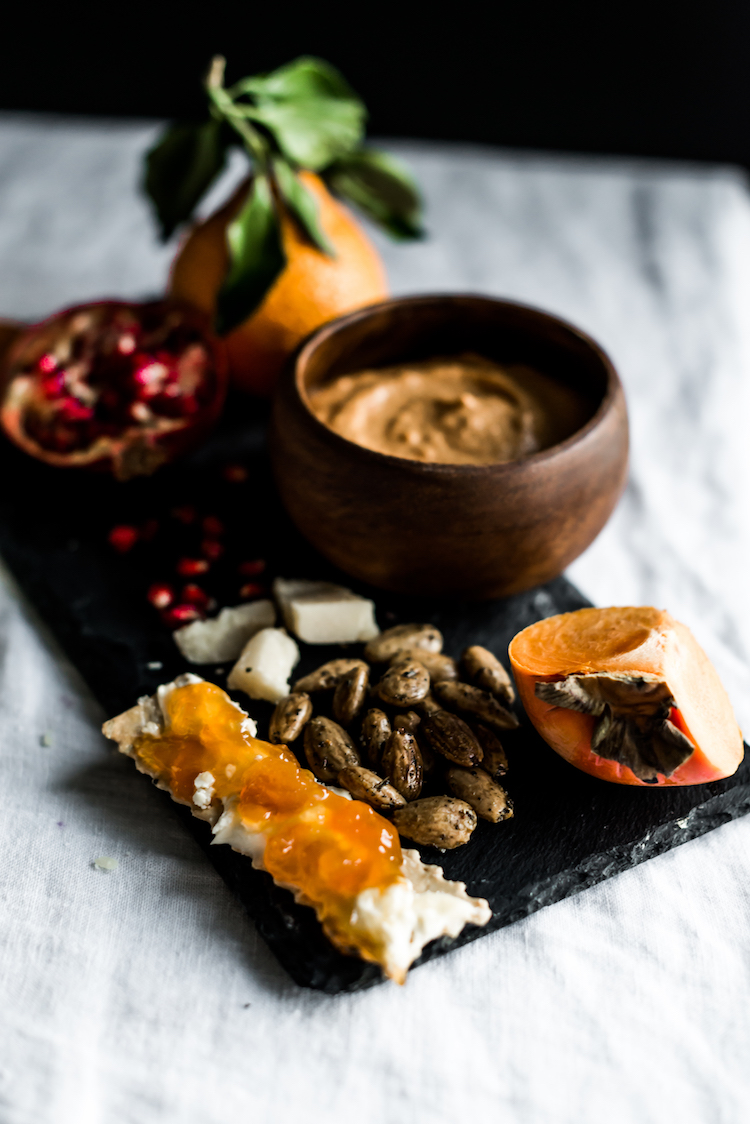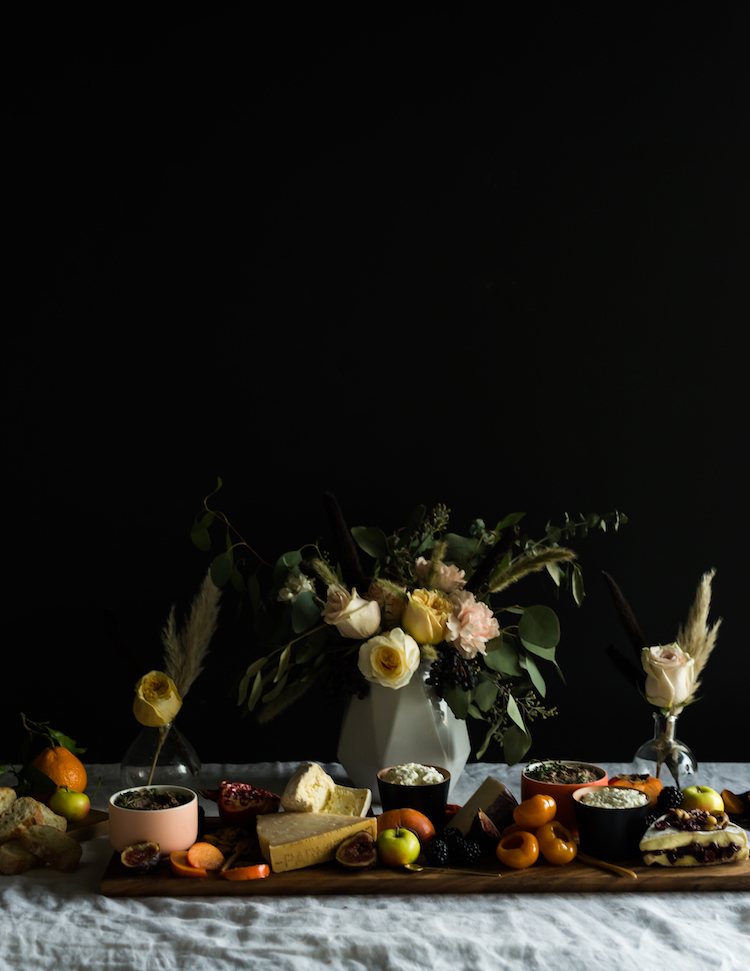 Summer is also full of wondrous fruits, but come fall it can be a bit more difficult to throw a cheese plate together. Lets be honest, cheese plates are and easy way to entertain so they should be no stress! Little to no cooking required and with a bit of artful arranging, you have a show stopper of an appetizer.
Although their are guidelines to creating a great cheese plate, ultimately it's what you love that should make the cut (cheese pun intended!) A good starting point is having soft and hard cheeses, salty and sweet elements like fruit and nuts, spreads and of course bread or crackers are key components. There are almost limitless combinations you can have with these especially with each new season. I made a checklist for the spread I made below that you can follow, modify or completely ignore, you do you!  I got EVERYthing below from Whole Foods so one stop shop cheese plate to make it easy this holiday season. FYI, totally not a sponsored, I just love their selection of cheese and snacks!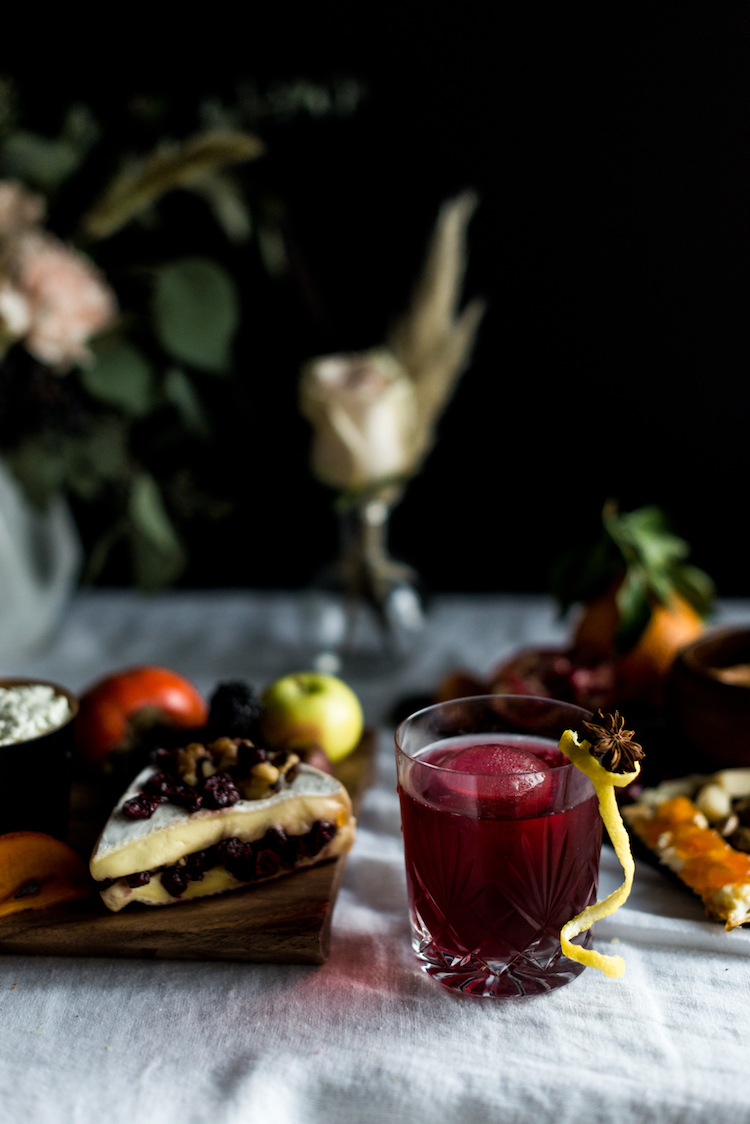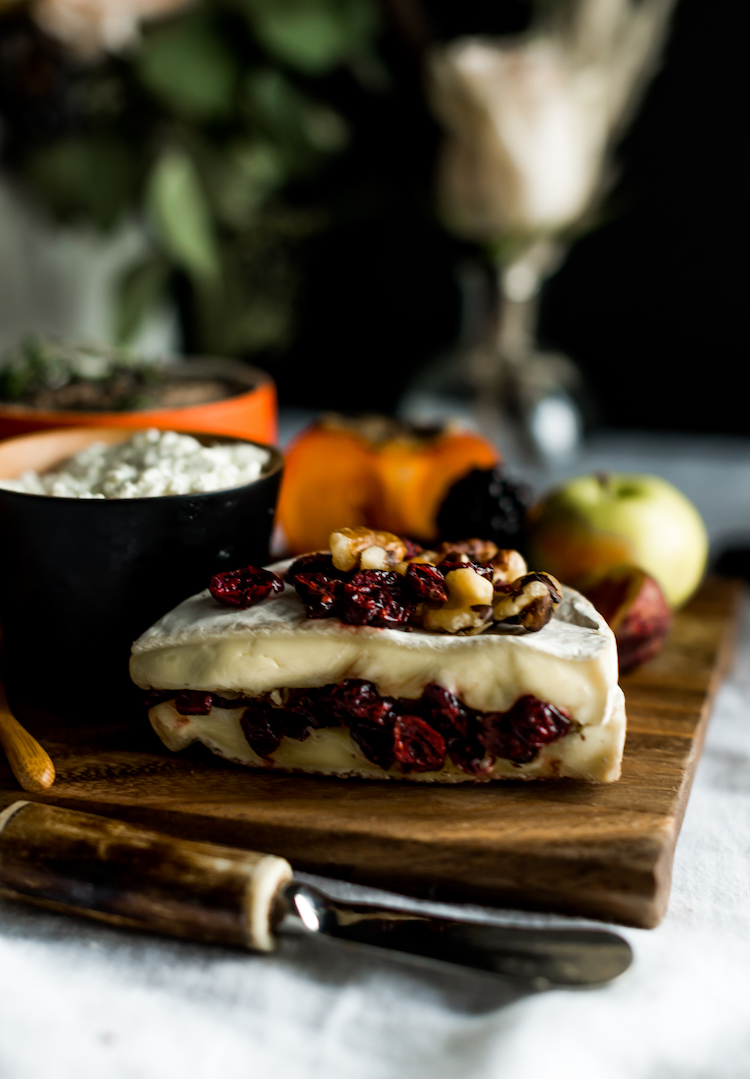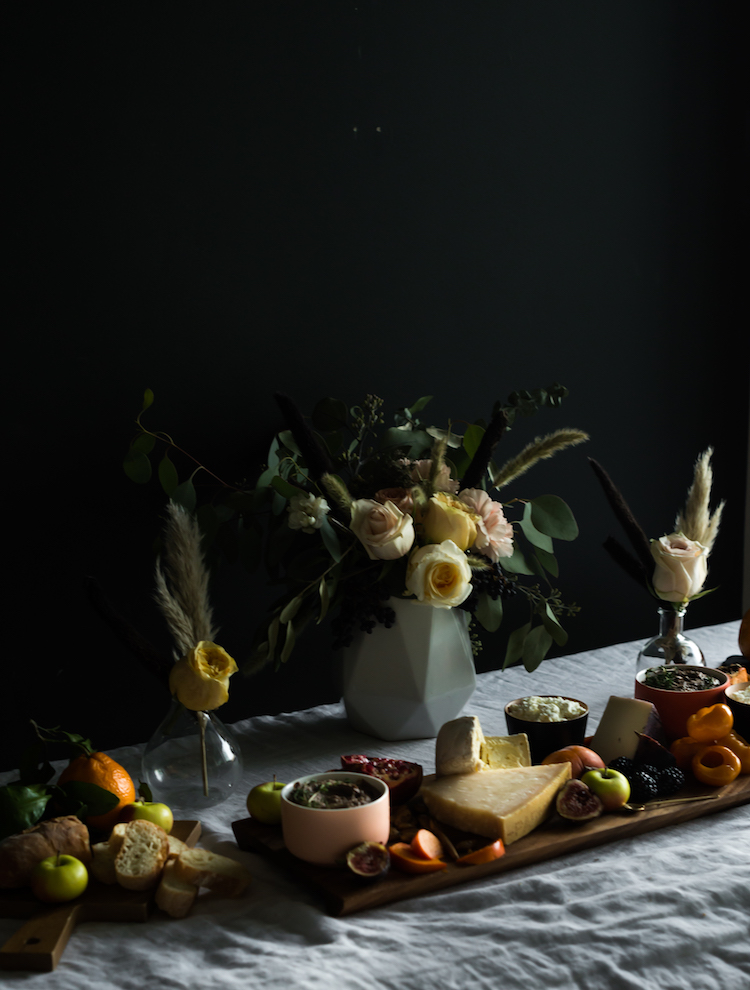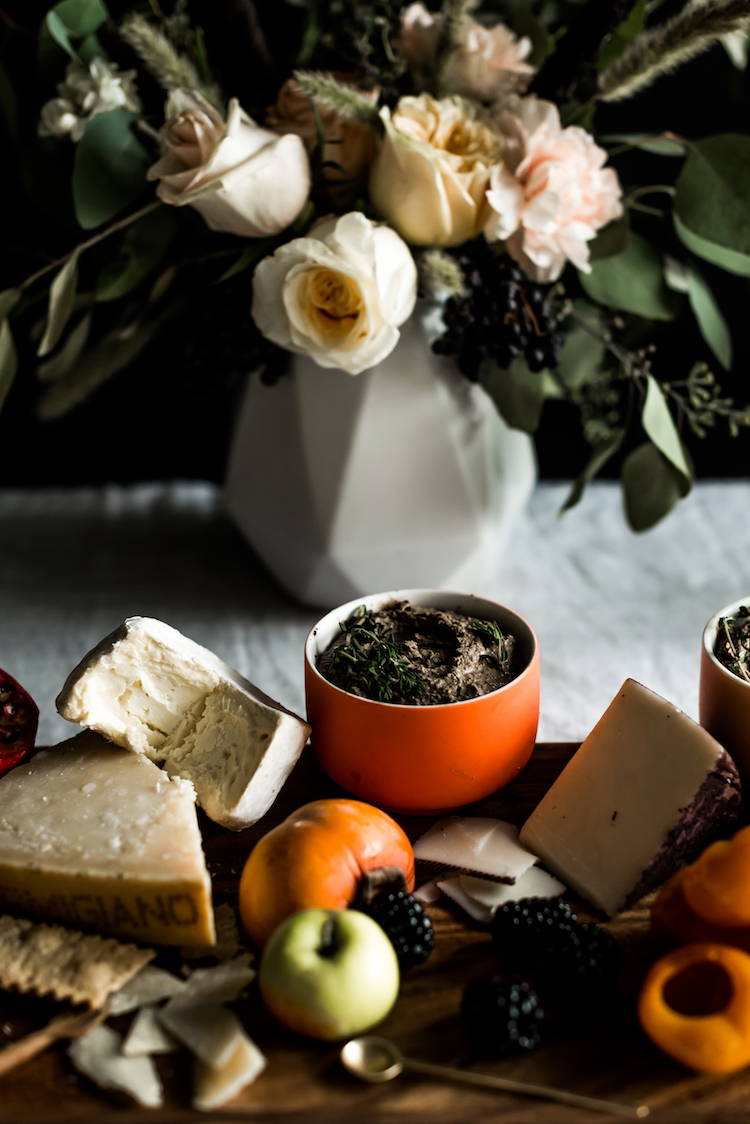 The only thing I made was the turkey liver mousse that came together easy peasy. Oh and of course that yummy looking Bitter & Sweet cocktail! It's perfect tipple to pair with this epic fall cheese plate!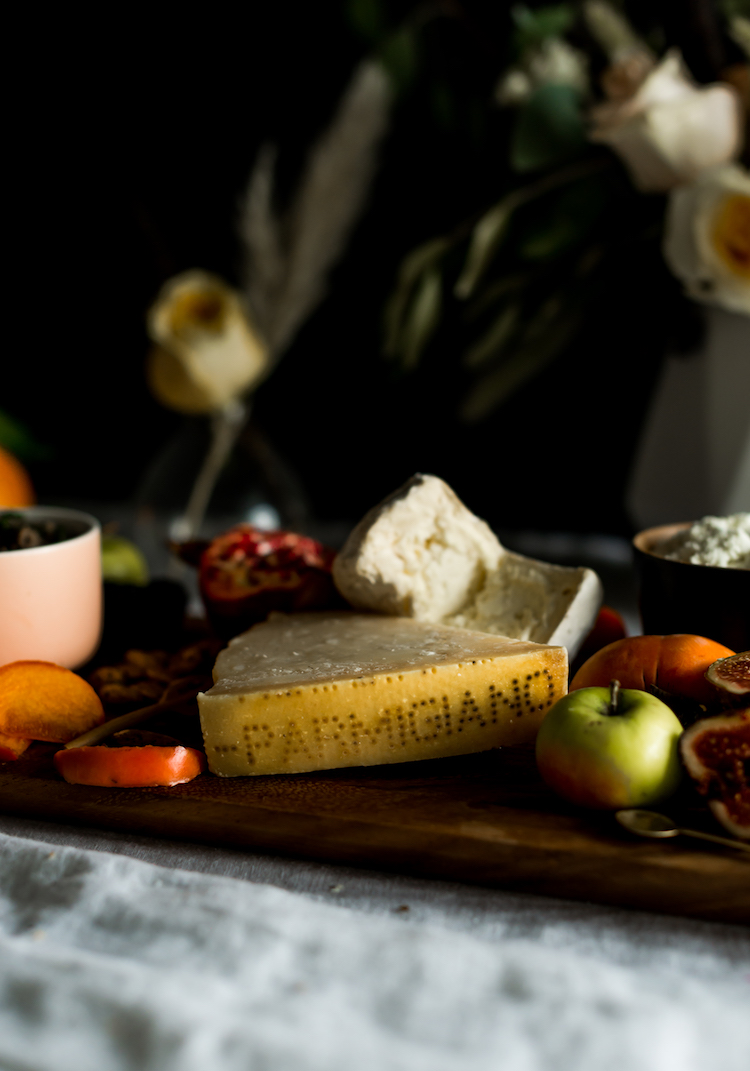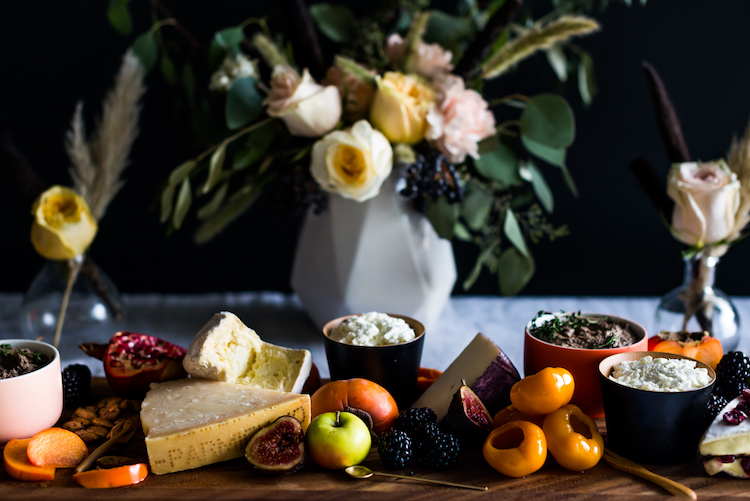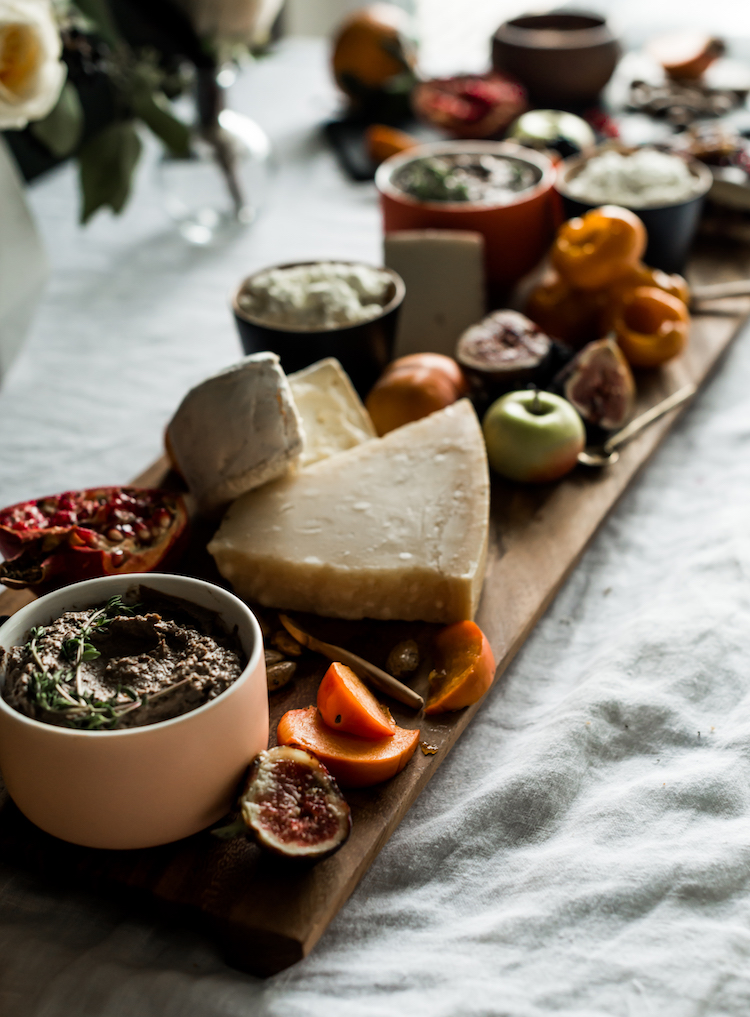 Fall Cheese Plate checklist
creamy cheese, I used Mt. Tam triple cream cheese
goat cheese, I used two kinds a soft crumbly one and drunken goat cheese soaked in wine.
parmesan or other sharp, salty cheese
blue cheese
brie with nuts and dried cranberries
apricot or fig jam
turkey liver mousse (recipe here)
almonds with herbs de Provence or other herbs
roasted red pepper hummus
 spicy peppers in olive oil for some heat
crackers, I used rosemary crackers
fresh baguette
pomegranates
oranges
persimmons sprinkled with cinnamon
figs
apples
blackberries
I like to spread out each ingredient on the plate(s) so that each component is with in arms reach of everyone, ya know so there is not fitting over the triple cream cheese or the figs! Jars and small bowls are also great to keep on hand to put all of the condiments in, creating a seamless look rather then in their labeled jars.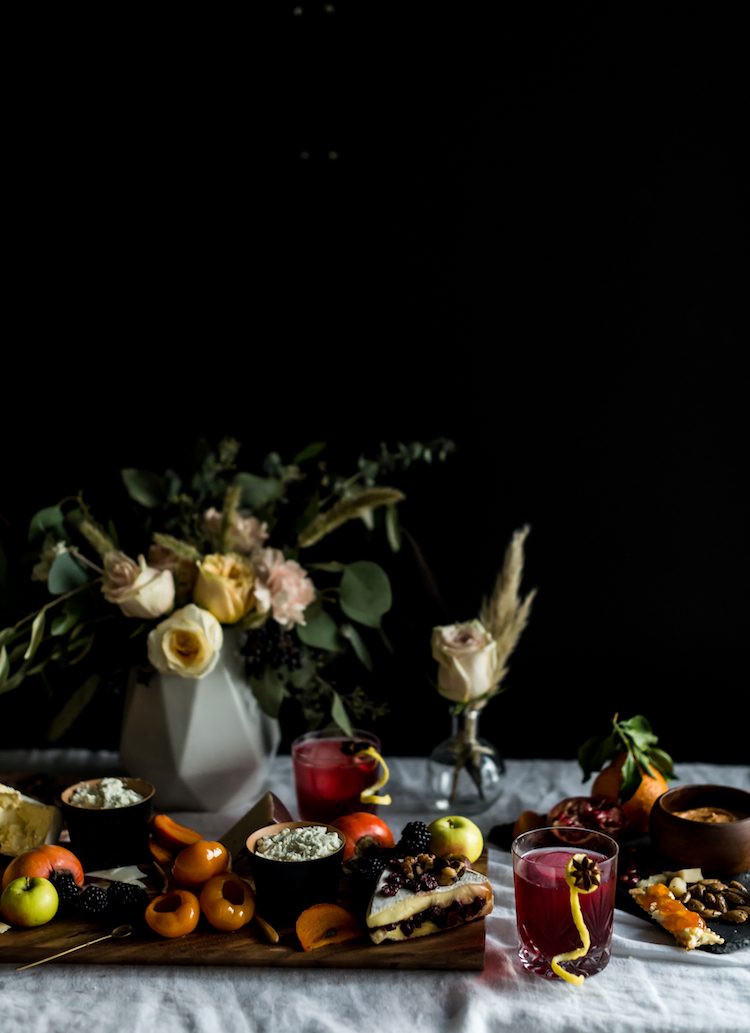 I hope you all have a happy and tasty Thanksgiving!
For the Bitter & Sweet cocktail recipe head here.
For the turkey liver mousse head here.