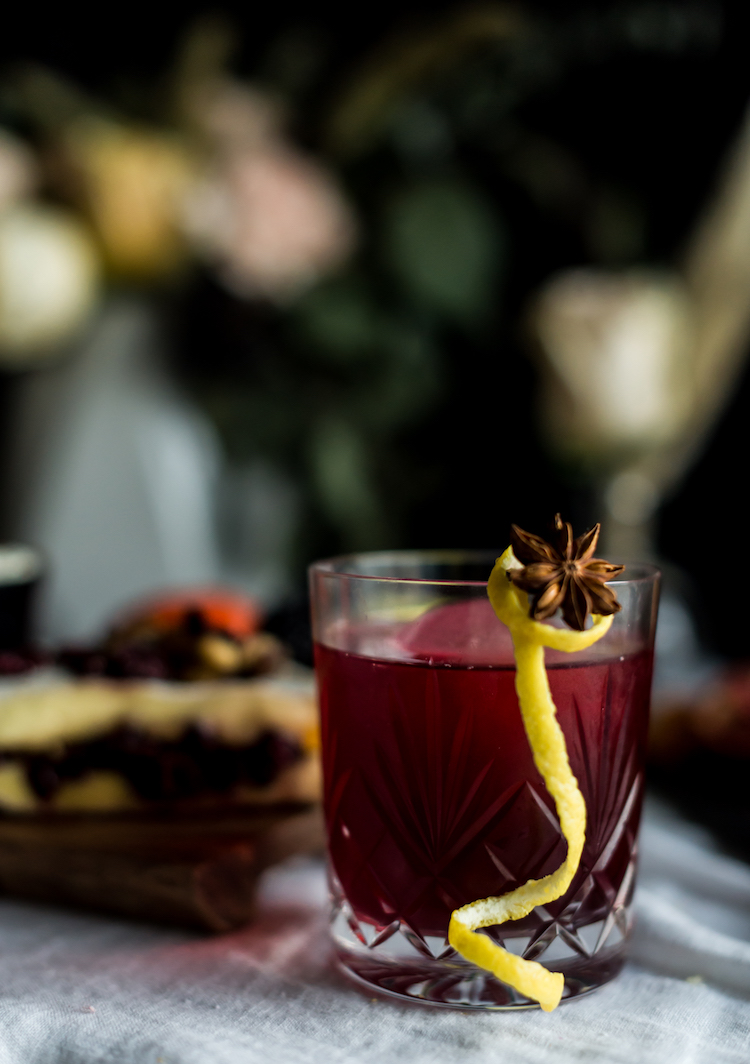 Tomorrow is Thanksgiving, breath everyone! It's one of those holidays that is seemingly laid back (and maybe it is if you are Uncle Billy sitting on the couch watching TV), but ends up super stressful until you take the first bite of turkey and stuffing. I always see Thanksgiving as a bitter sweet holiday. It's lovely to get the family together over a great meal, but inevitably someone leaves angry or upset. Or maybe that's just my family! In any case, it's always good to have a few cocktail recipes up your sleeve to mix for keeping the peace and your piece of mind! I am loving this Bitter and Sweet cocktail this year!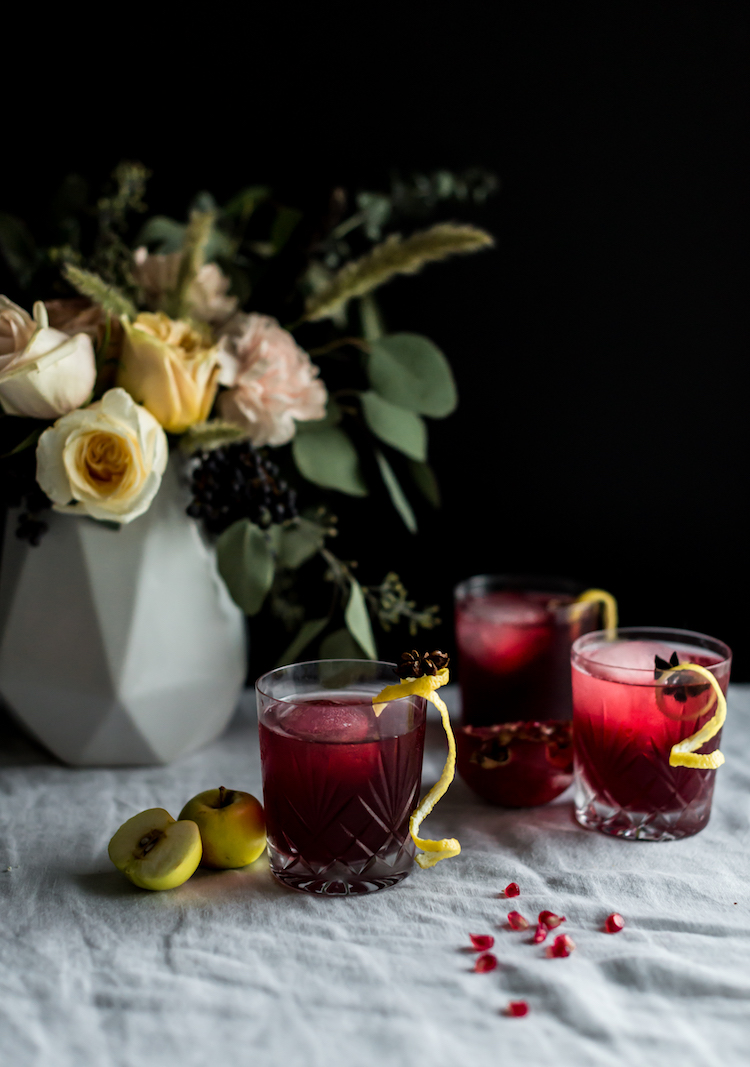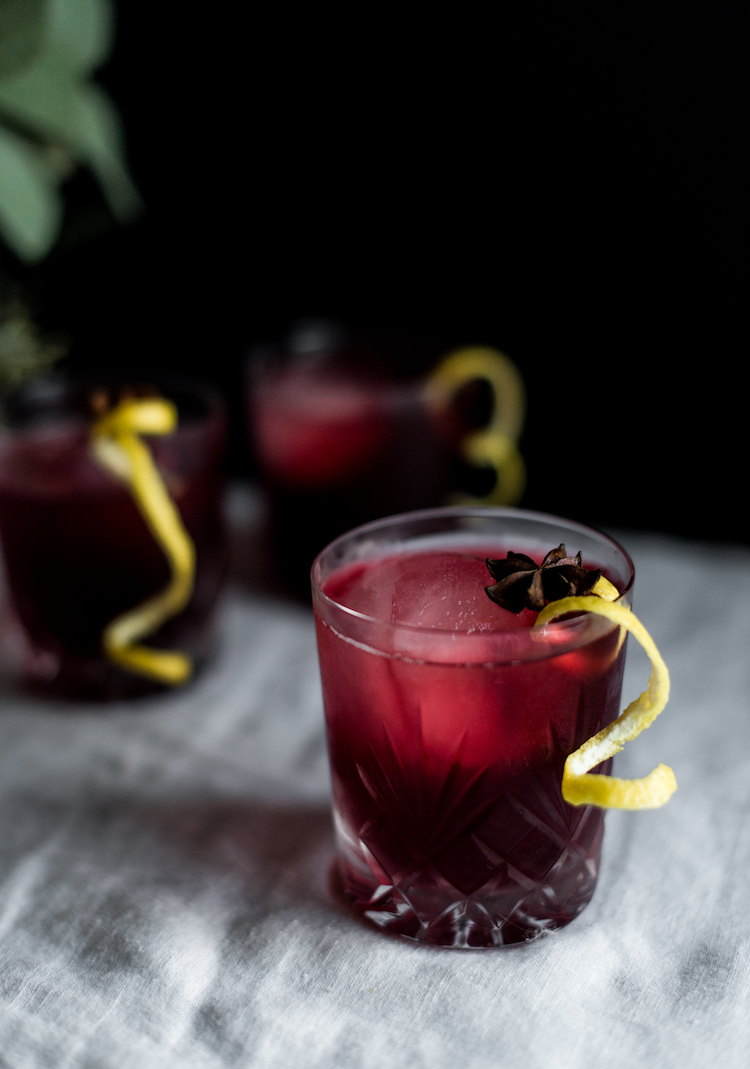 Amari (plural for Amaro) are a style of liqueurs that are characterized by their overtly bitter flavor, often balanced with some sweetness. Their recipes are often highly guarded and comprised of mystery botanicals and herbs added to a spirit base. One of the most famous Amaro is Campari, though many don't contain orange so they have varying flavor profiles from one bottle to the next. I used Amaro delle Sirene which has flavors of eucalyptus, fragrant fruit, and licorice.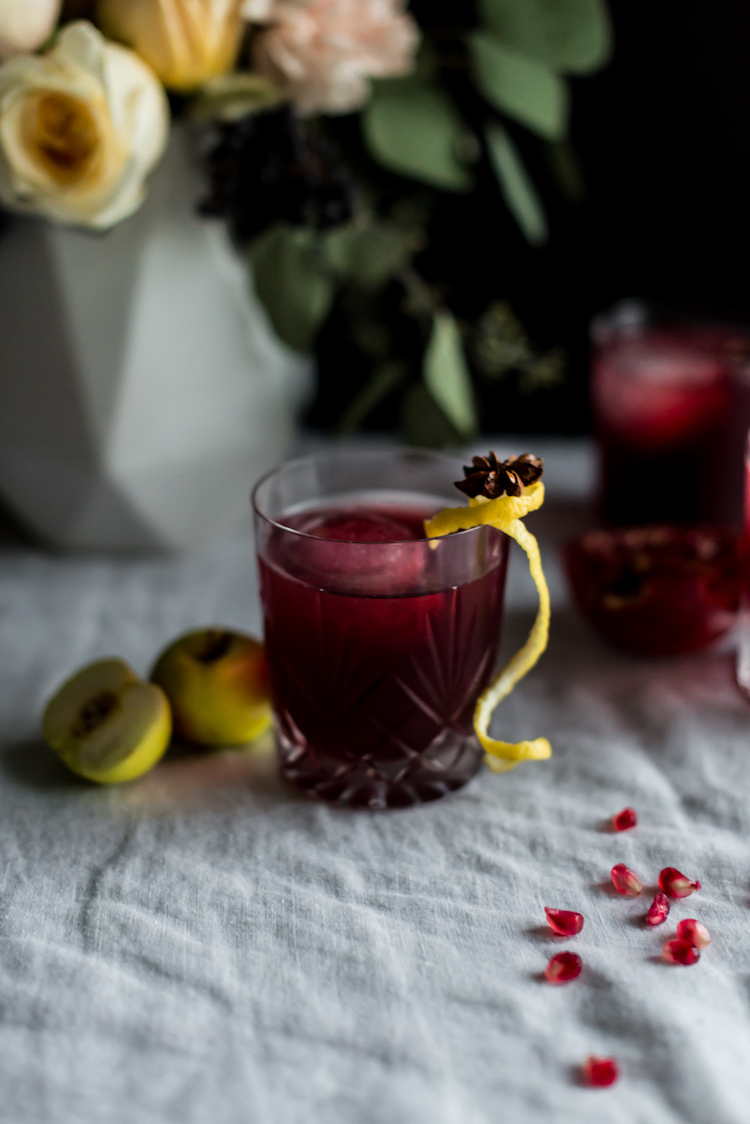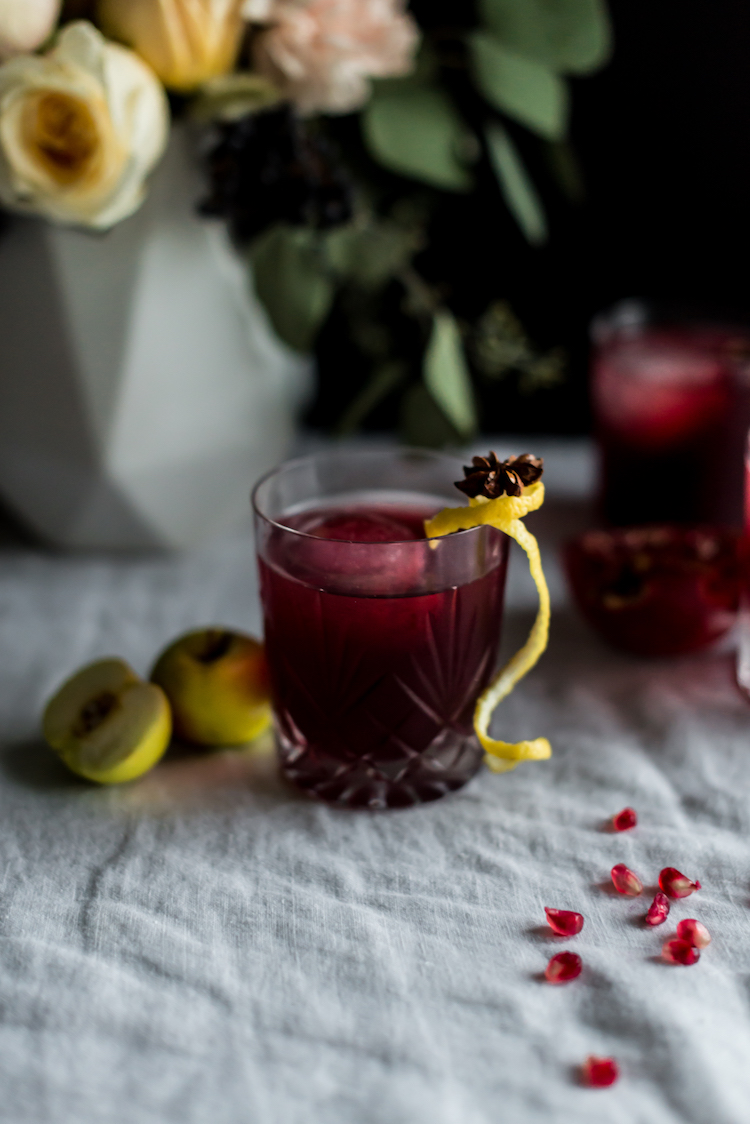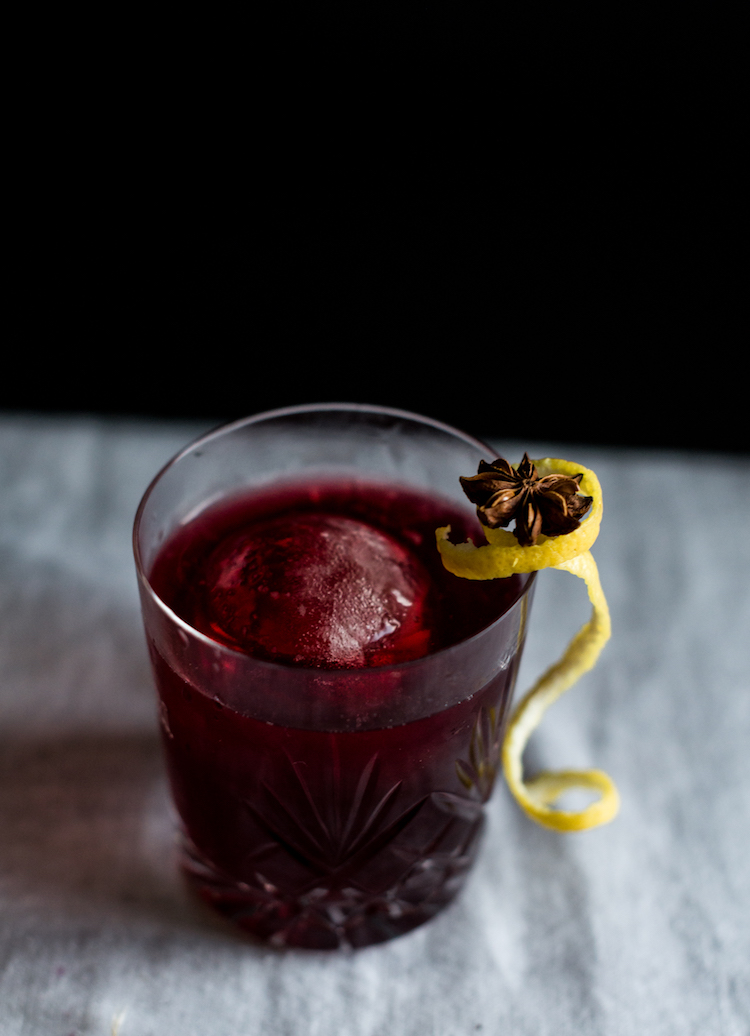 The Amaro is then paired with spicy rye, tart fresh pomegranate, apple, and lemon. To bring a little sweetness to the bitter, tangy libation, a whipped together a homemade star anise syrup. It helps smooths the rough edges of the while bringing in some warm baking spice goodness. It's a great drink to sip on during your holiday meals as it is crisp and bitter sweet, pairing with the richest of side dishes. Happy Thanksgiving!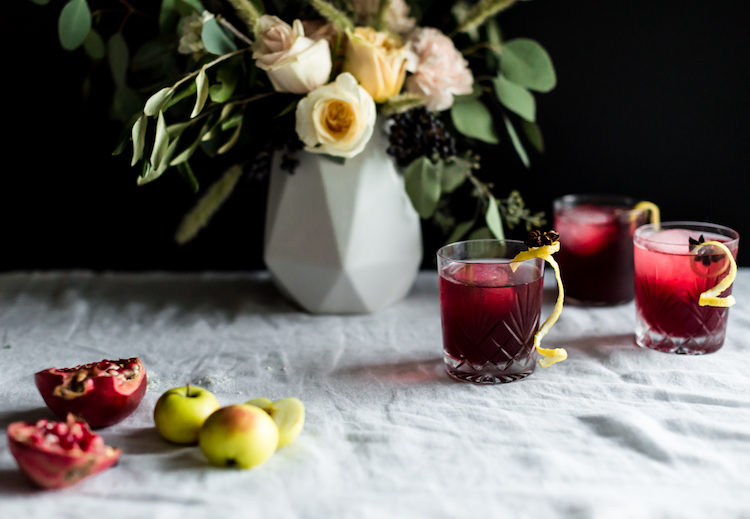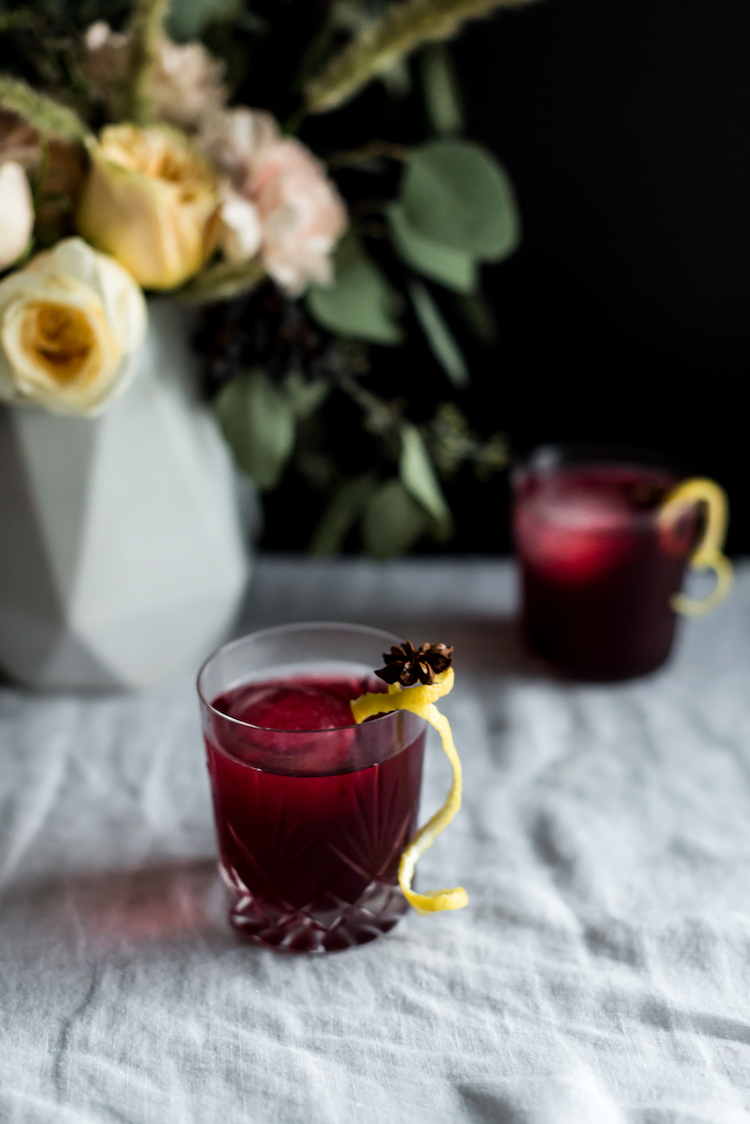 The Bitter & Sweet cocktail
makes 1 drink
1 1/2 oz rye whiskey
3/4 oz amaro, such as Amaro Montenegro or Amaro delle Sirene
1 1/4 oz pomegranate
1 oz apple juice
1/2 oz lemon juice
1/2 oz star anise syrup (recipe below)
star anise and lemon peel, garnish
Make the syrup. Mix all of the liquid ingredients in a shaker with ice. Shake and strain into a rocks glass with a large ice cube. Garnish with lemon peel and star anise.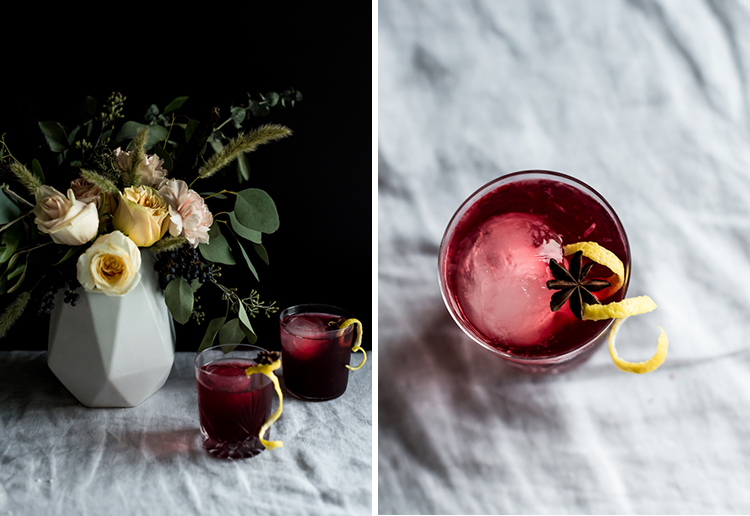 Star Anise syrup
4 star anise
1/2 cup turbinado or brown sugar
1/2 cup water
Add sugar and water to a sauce pan on high heat. Once sugar has dissolved, add the star anise. Bring to a boil and turn on low for 5 mins. Take off the heat and let cool. Strain into a jar or sealed container and store in the fridge for up to one month.