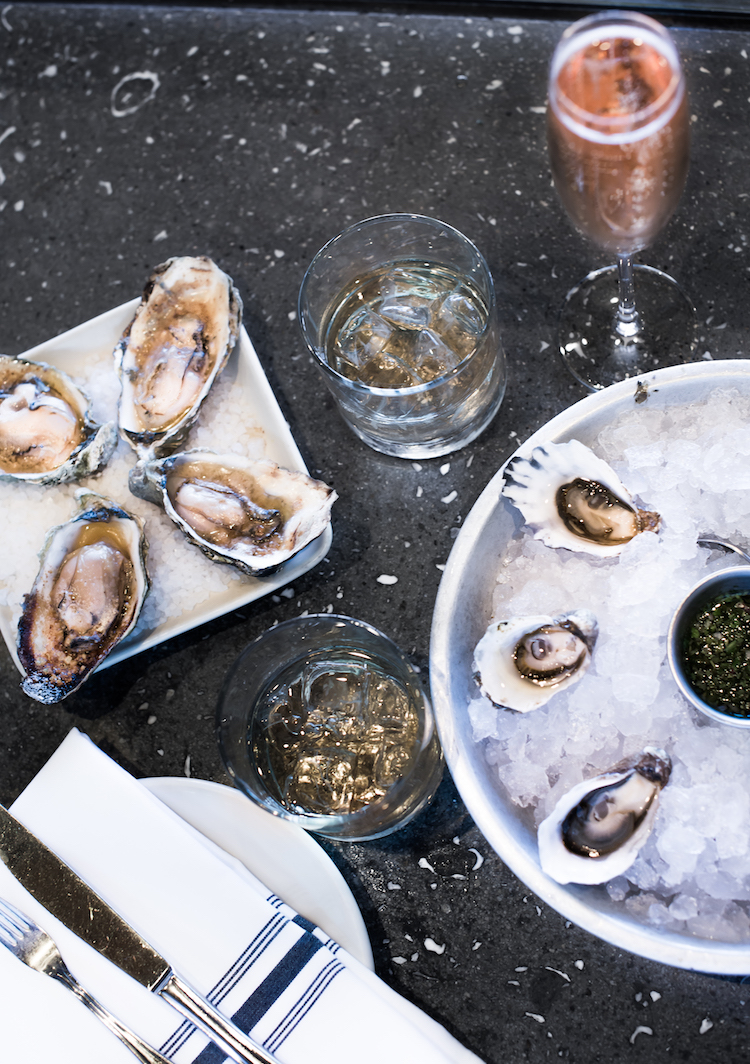 A warm sunny day on a glistening blue bay, a plate full of oysters, and a cool glass of whiskey, ahhhh now that's what I call a perfect day! Recently, I meet a friend at Hog Island Oyster Co. at the San Francisco Ferry building. The restaurant has sweeping views of Treasure Island, the ferries coming and going to Sausalito, and the Bay Bridge. Talk about a prime real estate! They even have tables dotting the sidewalk for al fresco dinning along the water. It was the perfect setting for a day of oysters and Kikori Whiskey.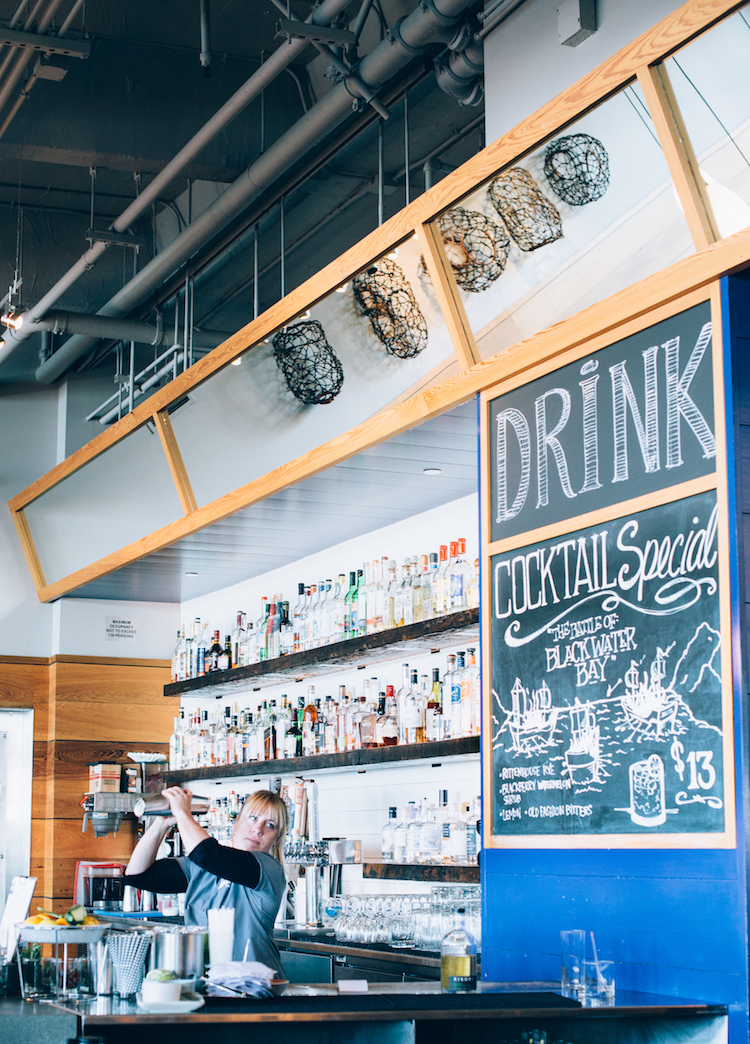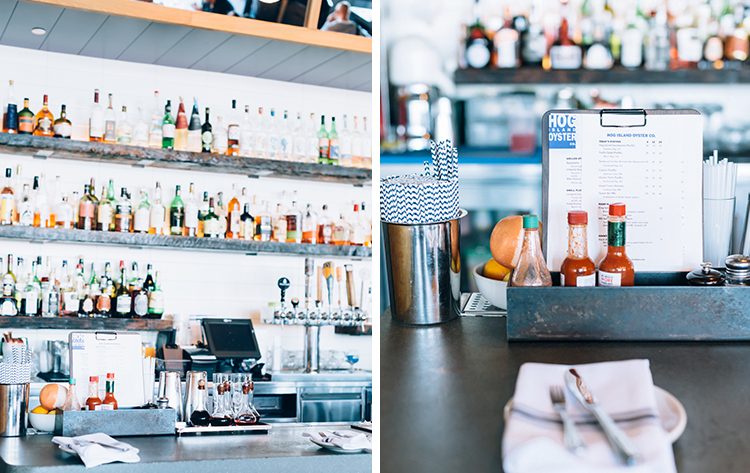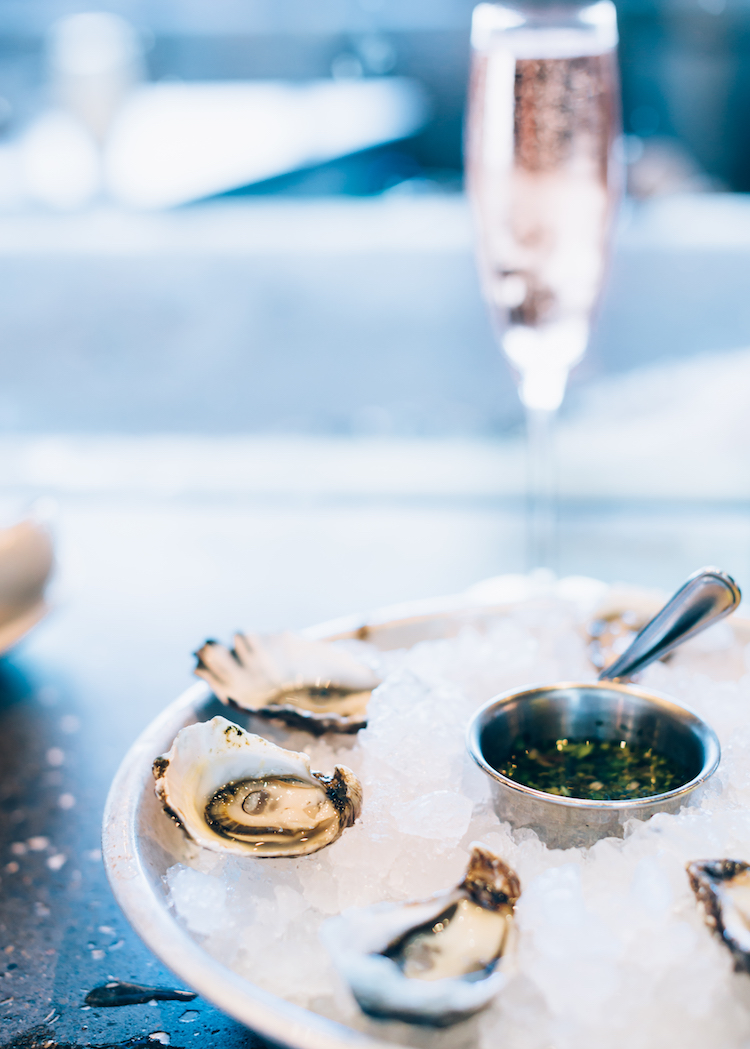 Oysters and whiskey? Oh yes! Don't knock until you try it! Champagne and oysters are the typical pairing (we did have a bit of bubbly too), but Kikori is a great summertime whiskey thanks to it's smooth, subtle profile which makes it a natural pairing to chilled, light seafood dishes. Salty, briny oysters paired with a subtle spicy, smooth whiskey: only good things can come from this, my friends!
Hog Island is one of my favorite places to go on a leisurely, warm day. A little more elevated then your typical oyster bar, it still has a laid back feel, perfect for a hanging out with some friends or for a casual date. You know what they say about oysters ; )  As I don't eat pork or beef, sea food is a large part of my diet and there is noooo short supply here! All of their dishes are impeccable. We had a hard time choosing which to get, but finally decided on some raw oysters (obviously), grilled oysters with butter, tuna poke, and clam chowder with a side of fries, to dip in the soup. We went big and not one bit sorry!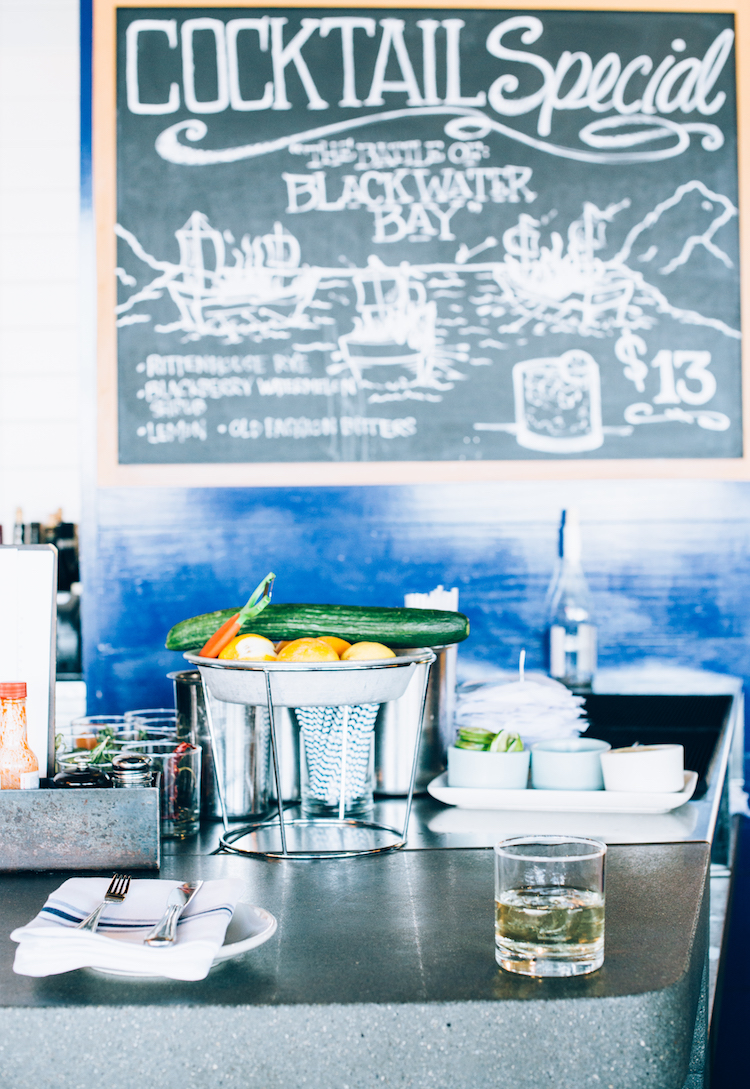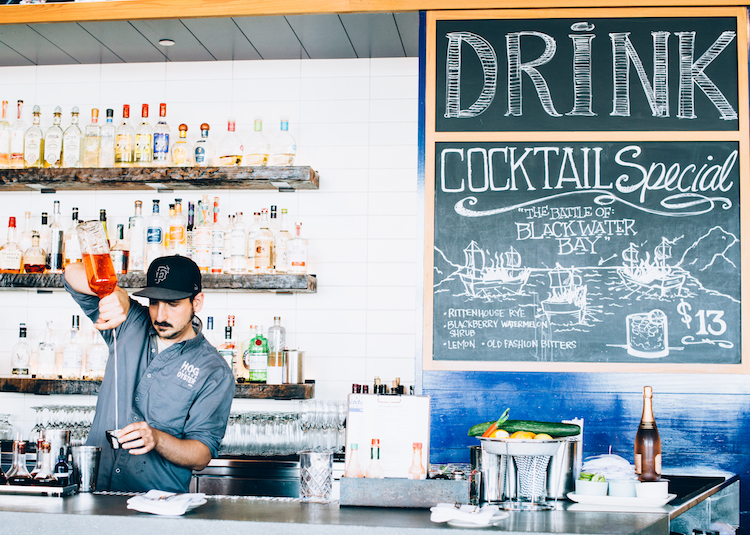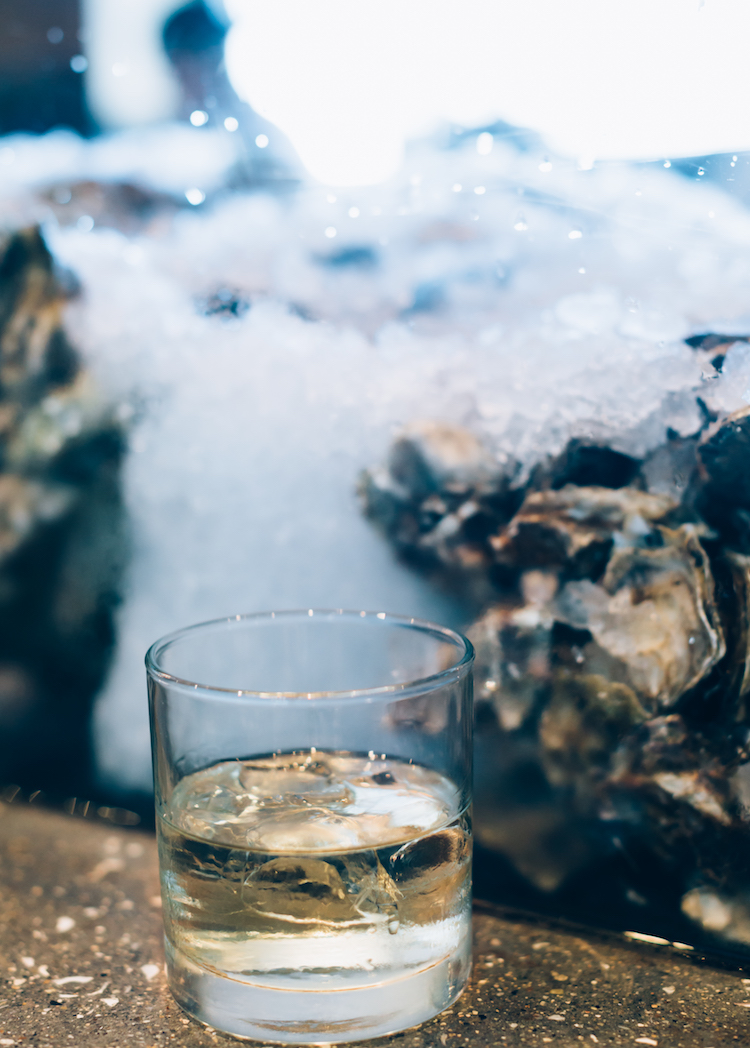 To go with our dishes, we ordered Kikori on the rocks. As you can see above, the color is light- it's whiskey in there, I promise! It is entirely distilled with rice and aged in American Oak barrels and sherry casks. No caramel coloring is added at the end (like many whiskeys have been known to do) leaving it a pale shade. Kikori whiskey is produced from local rice in Japan on Kyushu Island in the Kumamoto region. Kumamotos happen to be my favorite type of oyster. Coincidence?!  It is bright and crisp like traditional warm weather spirits, but a little wisp of smoke is woven through out.
While Kikori can enhance the delicate flavors of raw seafood, it can simultaneously hold up to heartier dishes like the clam chowder. I am still dreaming of those butter grilled oysters we hastily sucked down! They were positively perfect alongside the whiskey.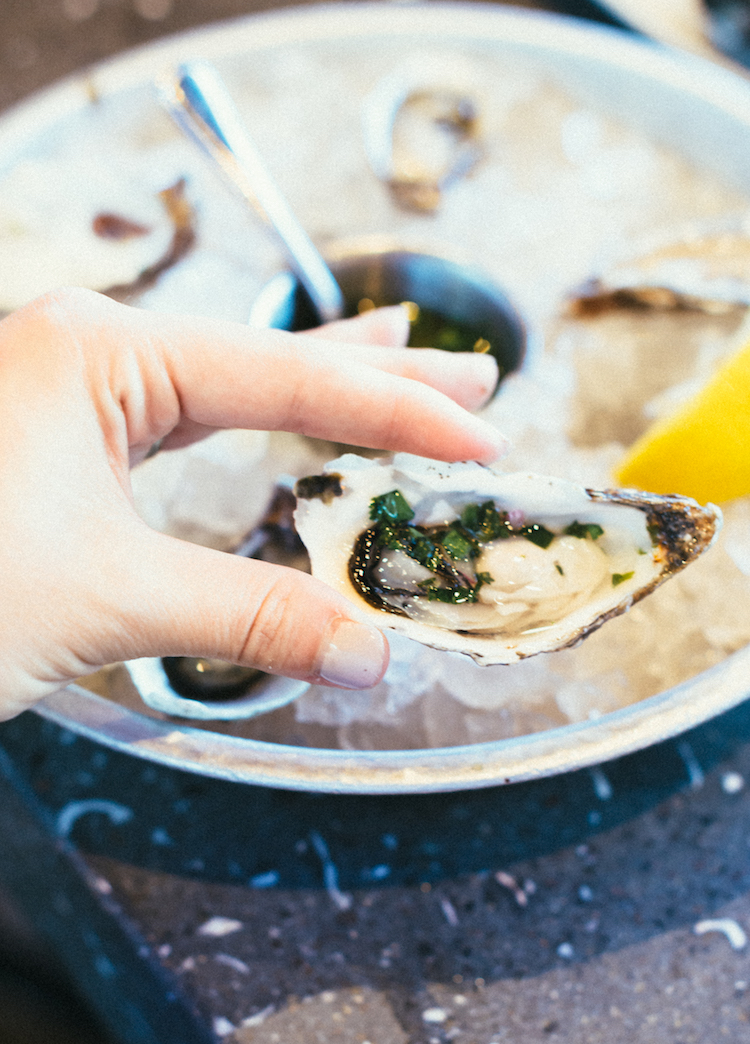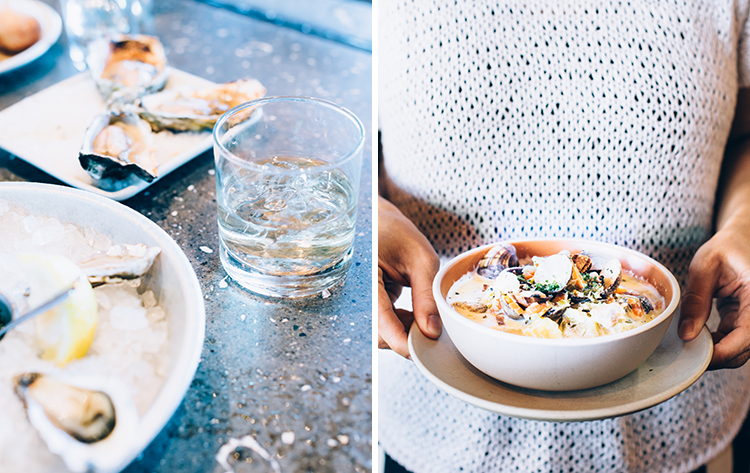 We have had glimpses of warm weather and sun here in foggy San Francisco as our Indian summer approaches. I am anxiously waiting for the day the sun to shines and a warm breeze blows to venture back to Hog Island Oyster Co to hop up on a bar stool, grab some fresh seafood and to sip on some refreshing Kikori Whiskey. I can almost taste you summer!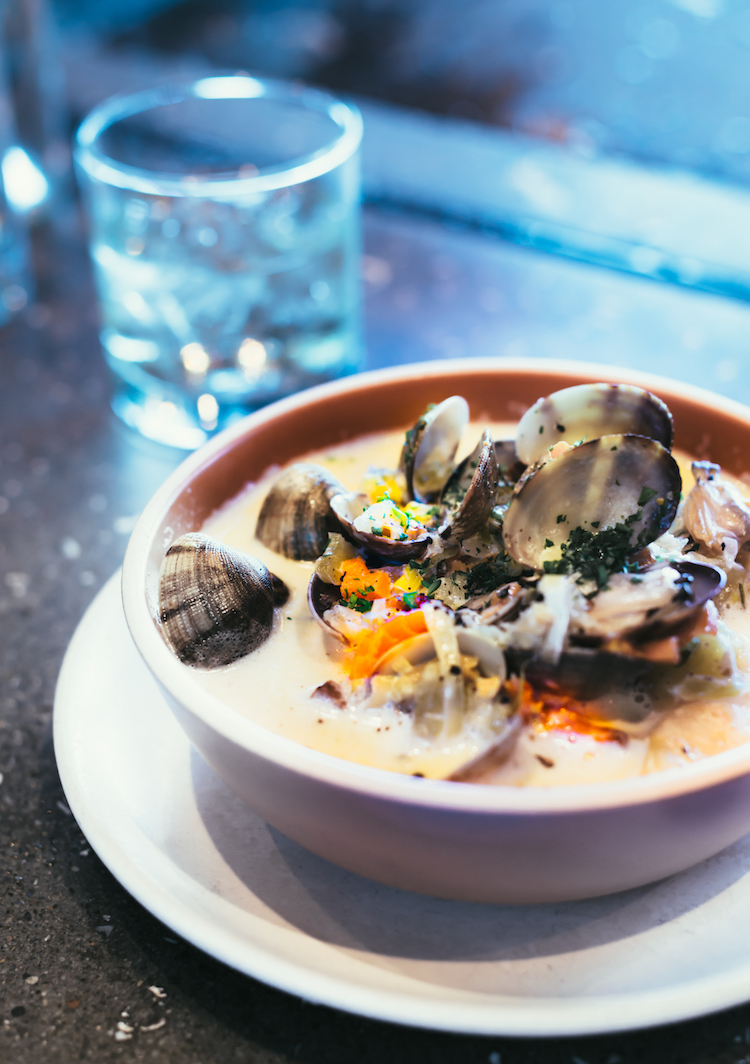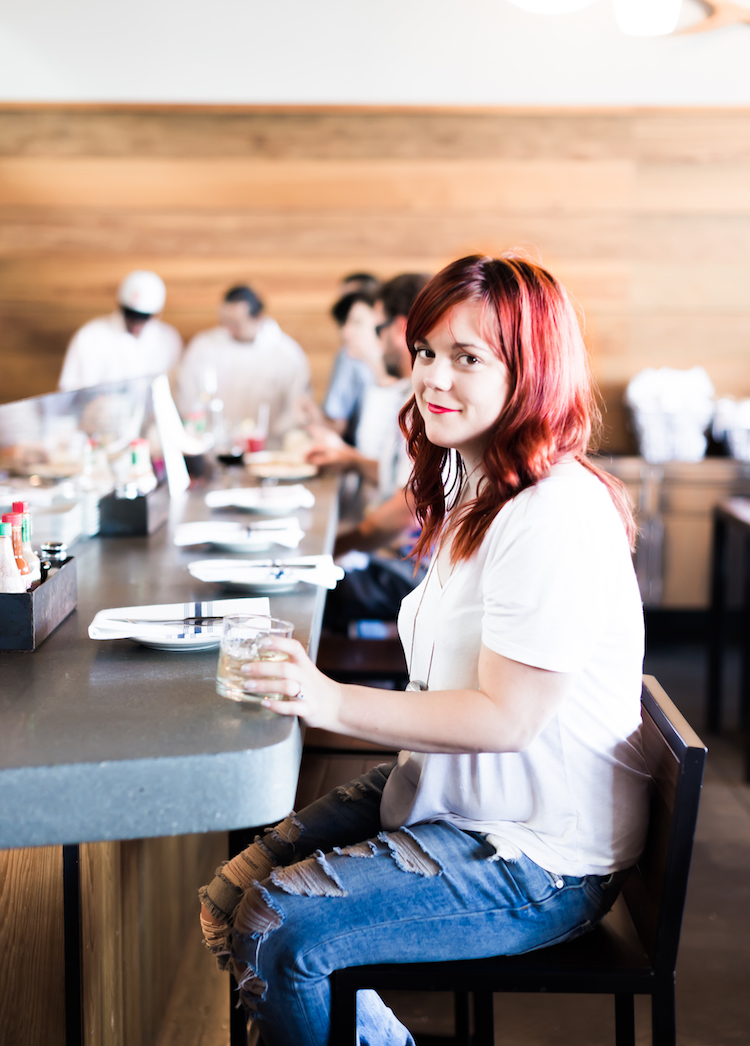 This post is sponsored by Kikori Whiskey. All opinions and recipes are my own. Thank you for reading and supporting the partnerships that keep the cocktails flowing on Craft & Cocktails.