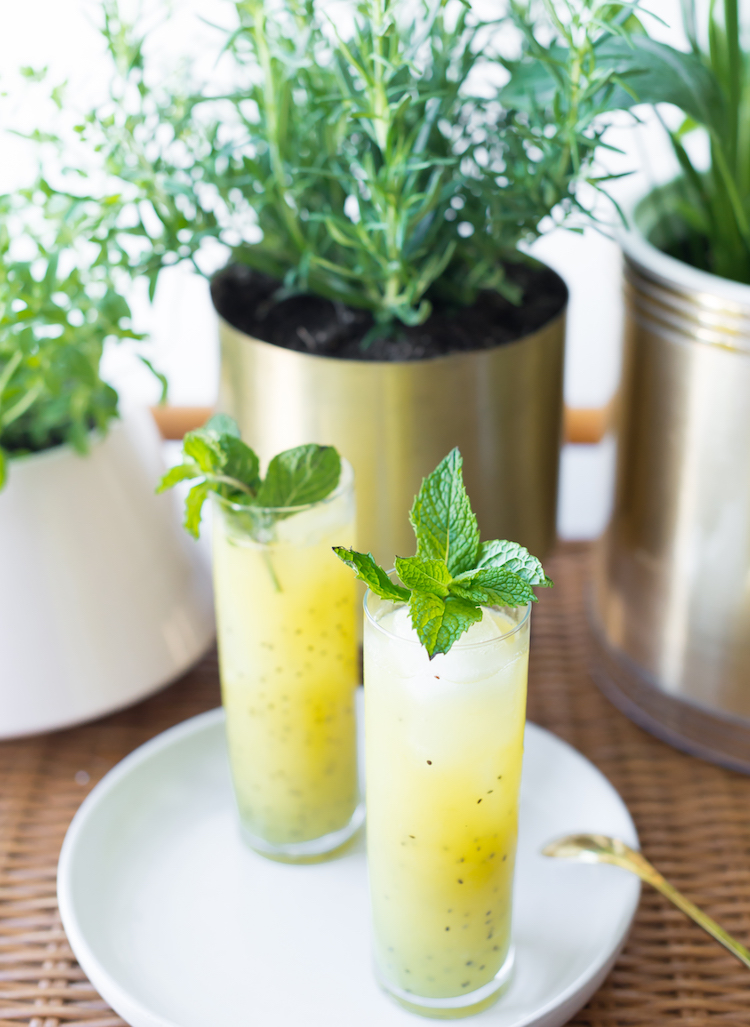 What do flowers, ice cream, pastries, kiwi and cocktails have in common (besides a really fun time?) Shoes! This week I had the pleasure of making cocktails for an event for a New Zealand based shoe company Allbirds. The event took place at my friends flower shop Ampersand (where most of my flowers come from!) and was a lovely evening with media, friends + of course the Allbirds team including the founder.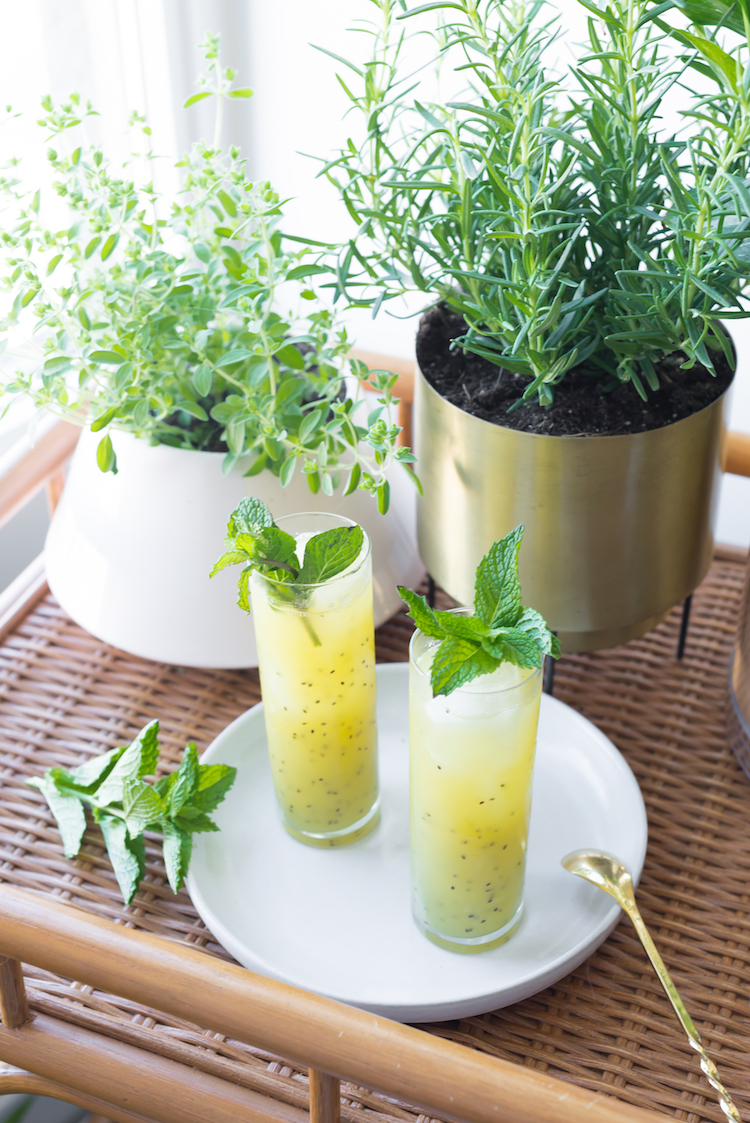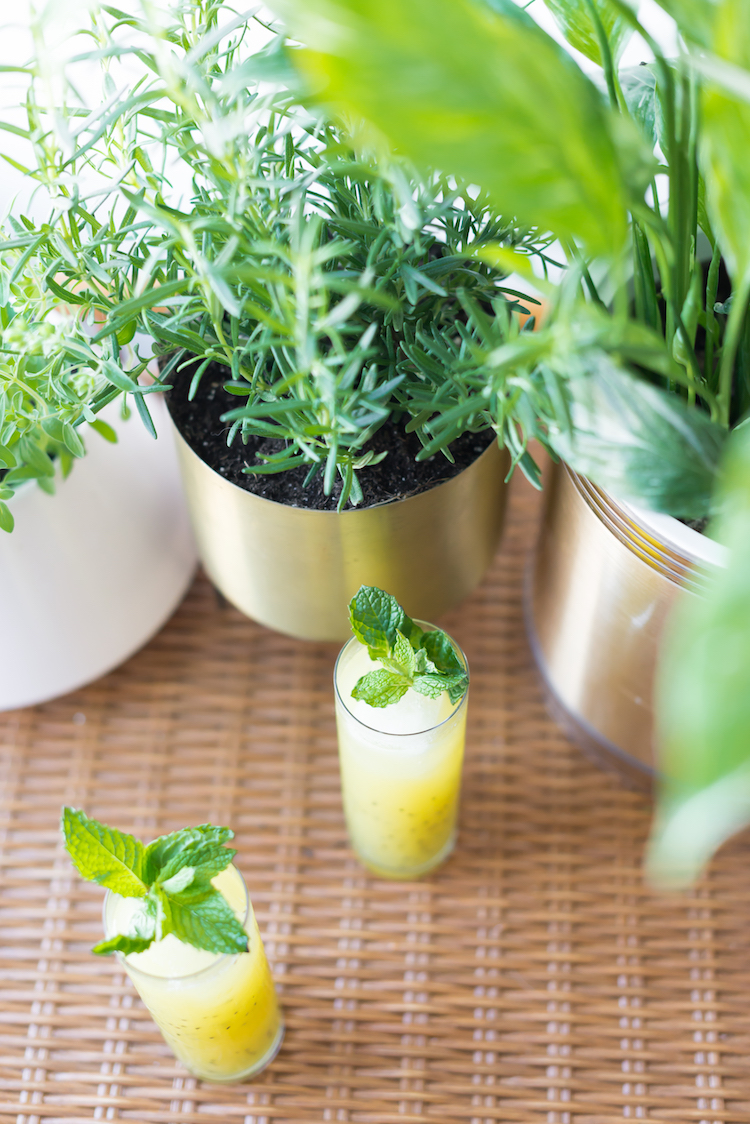 They teamed up with some of my favorite local business Ampersand flowers, Smitten Ice Cream + Craftsman & Wolves to create shoes based on their signature colors. Talk about life goals of having your own shoe! The party was held to celebrate the SF collaboration launch. There was delicious food by, passion ice cream from Smitten + of course fabulous cocktails by moi!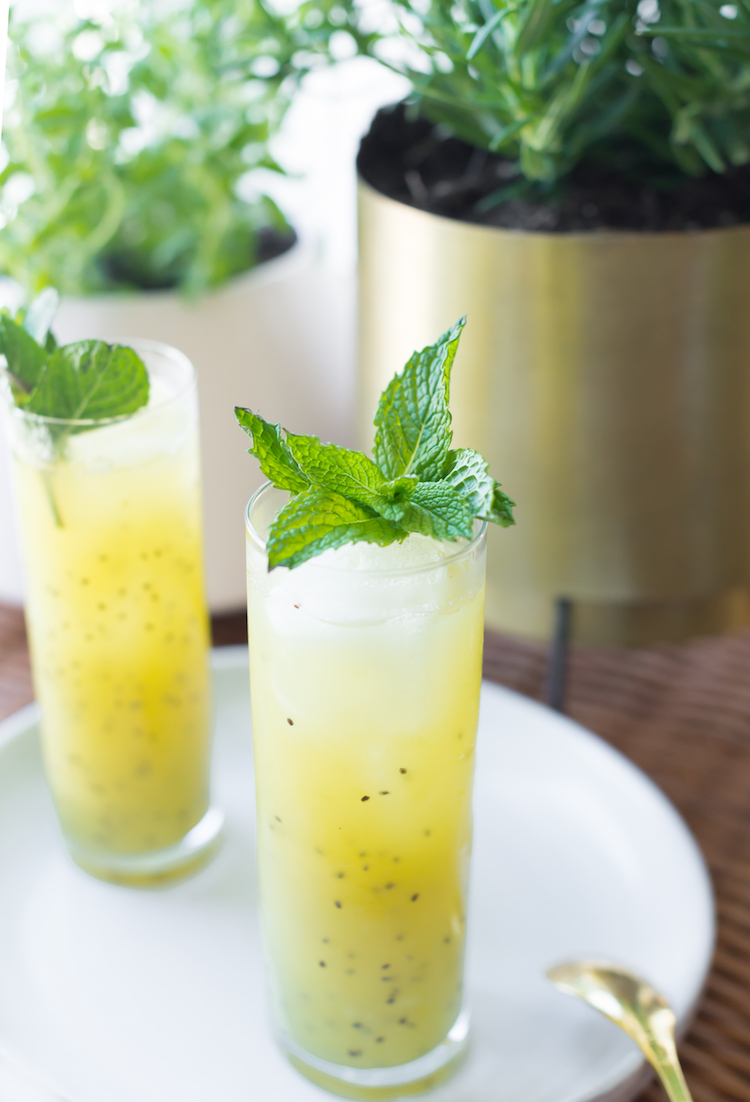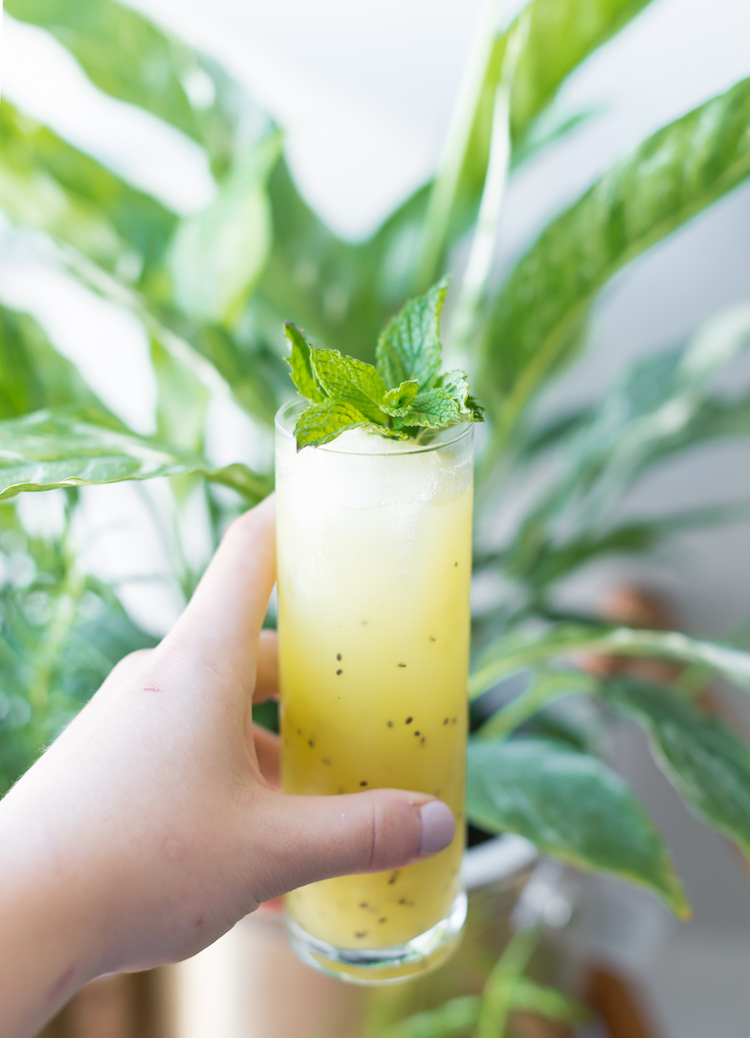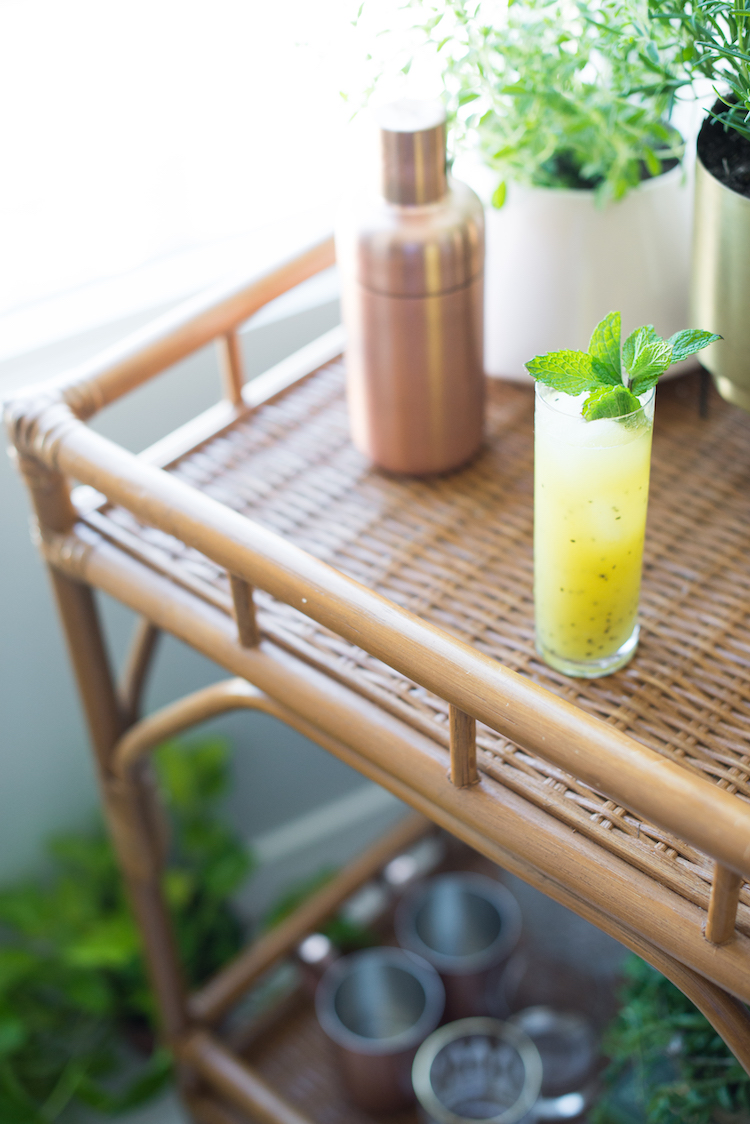 I shook up a custom cocktail for the night called the Kiwi Bird. New Zealand, kiwi, get it? Ha! It had kiwi, pineapple, rum and orgeat. If you have never had orgeat before, it's an almond syrup (the real deal no fake almond flavoring) with orange flower water that is a staple in tiki drinks. It adds a nutty, rich flavor that compliments tropical juices, rum and in this case kiwi. I am working on recipes of my own for the syrup to share, but you can purchase orgeat from a few different companies including SF local Small Hand Foods which is sold in many Whole Foods.
Tart kiwi, cooling pineapple juice + spiced rum come compliment and enhance each others flavors while the orgeat adds an unexpected underlying nutty flavor. And let me tell you, it goes down easy. Almost too easy! I definitley had repeat "customers" at the event. This recipe is for two- you can make one for you and a friend….or two for yourself! Trust me you'll want both!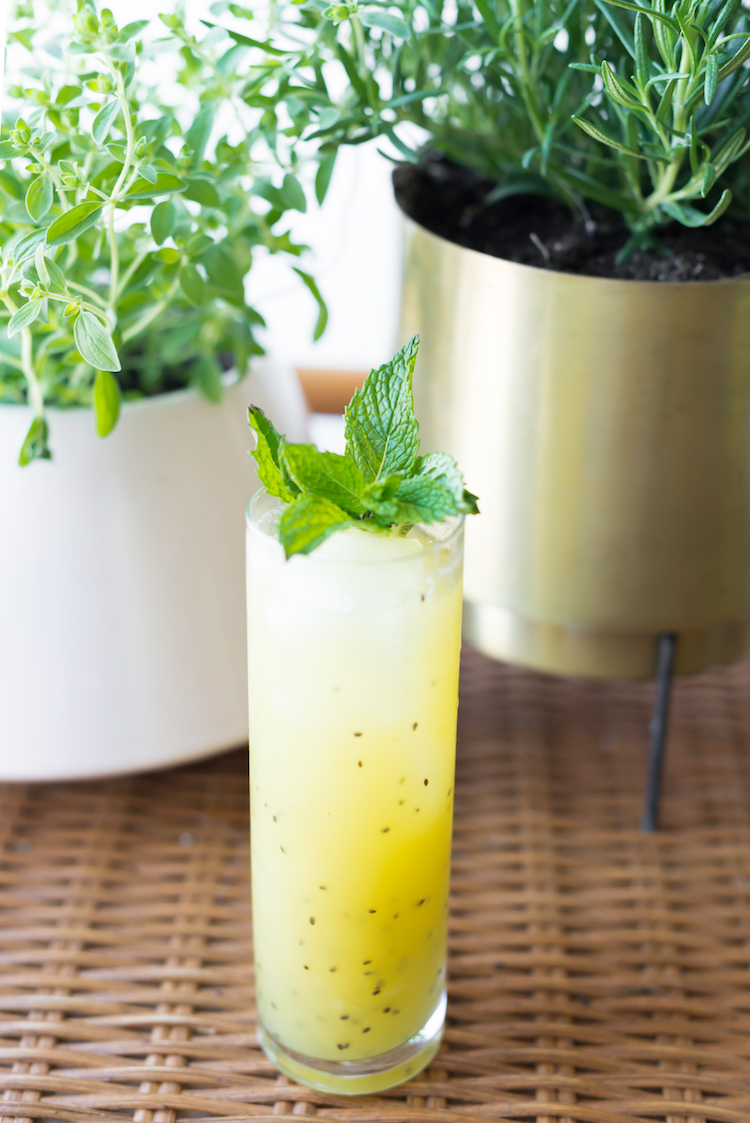 Kiwi Bird
Makes 2 drinks
4 oz aged dark rum
6 oz pineapple juice
3 oz kiwi purée
1/2 oz orgeat
1/2 oz simple syrup
Puree kiwi by cutting off two ends of the kiwi and scooping out the flesh with a spoon. Add to a blender and blend (2 kiwis should be enough for 2 drinks.) Store any left overs in a sealed container for a few days in the fridge. Add kiwi and the rest of the ingredients into a shaker with ice. Shake and strain into a glasses with ice. Garnish with mint sprig.