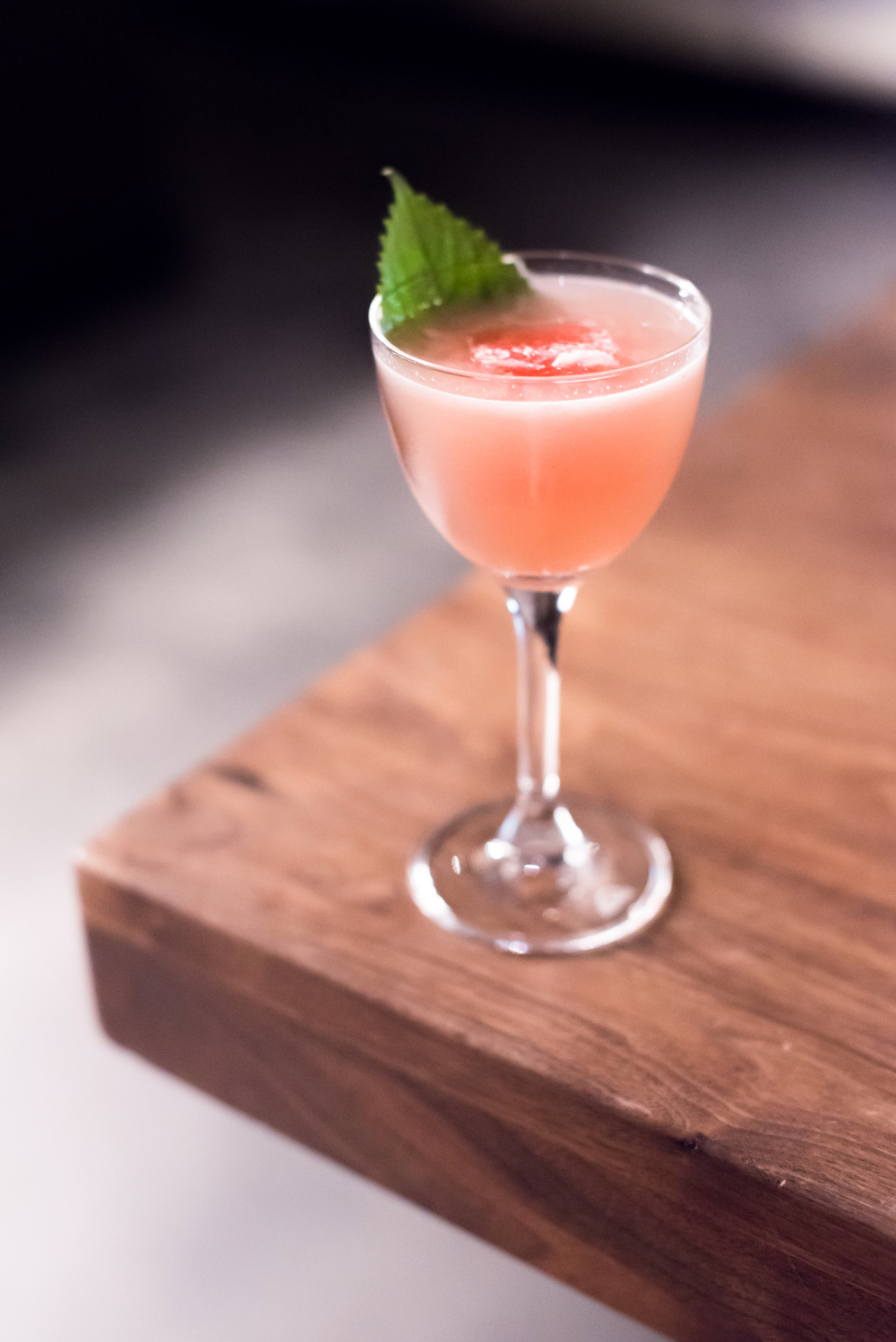 Sometimes, an event or time in your life unexpectedly turns out to be some of your fondest memories, but I knew once I heard about a special evening at 1760 for a Singani 63 Dinner, I would be remembering it for years to come.
I recently had the pleasure of enjoying an evening at one of my favorite restaurants 1760 with some of SF's finest in the spirits world sipping amazing cocktails with Singani 63 along side non-other than the Singani meister himself, Steven Soderbergh! (In case you are wondering, I was able to maintain my cool the whole night and not gush over how Ocean's 11 is one of my favorite movies!) If you are not a stedfast cocktail enthusiast or working at a bar that has yet to ban neon maraschino cherries, Singani 63 might be a foreign liquor to you, and up until now it has been, but Steven has changed that. You are going to want to get your hands on this spirit, trust me. In fact, stop what you are doing right now, including reading this post, and get a bottle then return and finish reading once you have a nice snifter full of Singani on the rocks to sip on!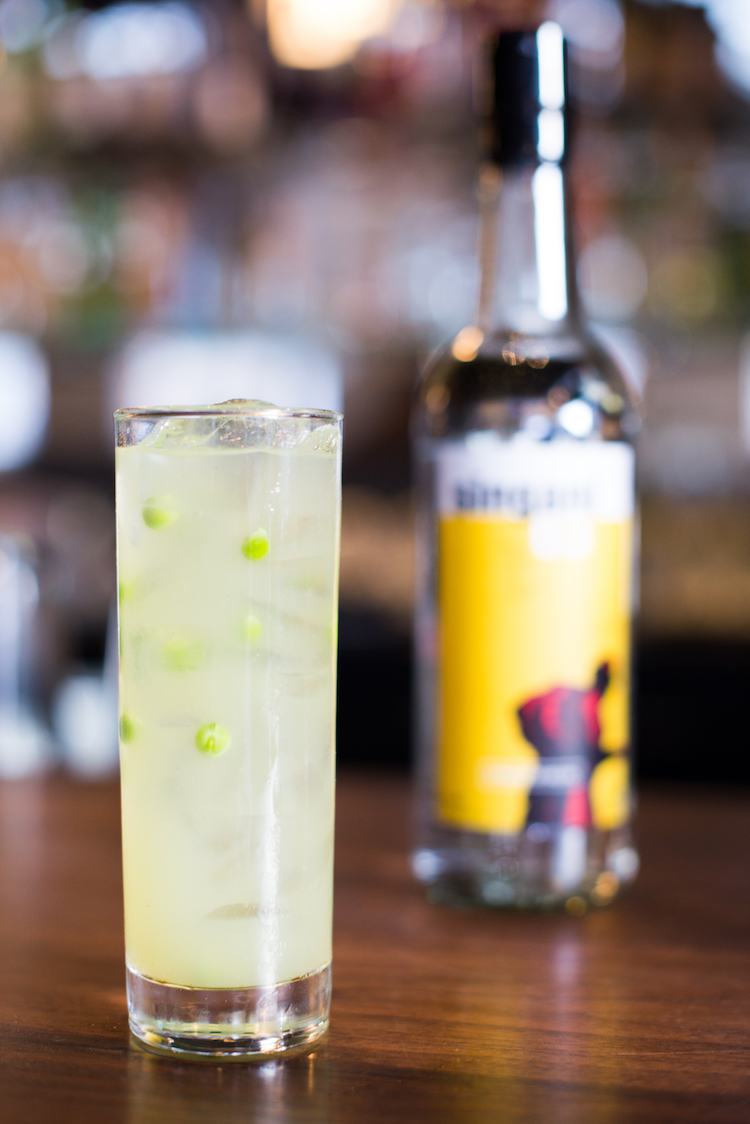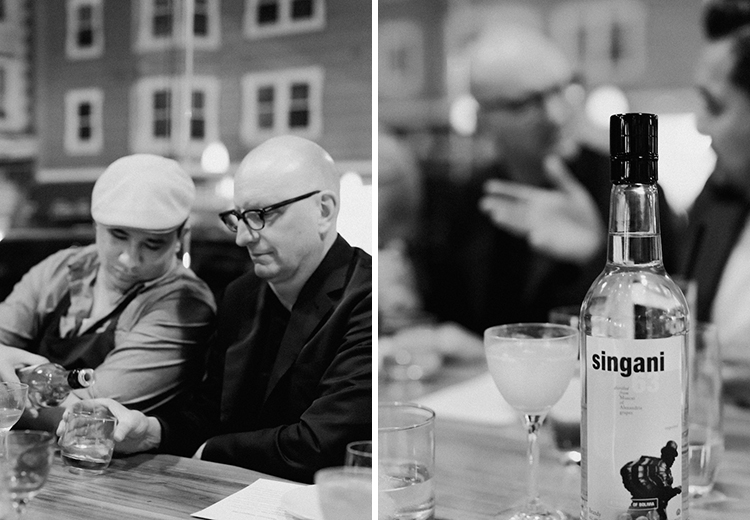 A little detail on this new-to-many spirit before diving into the mouthwatering menu we had and the ingenious cocktail pairings. Labeled as a brandy by novices of the spirit, Singani is actually in it's own category! Made solely from Alexandria muscat grapes in Bolivia, it is an unaged clear spirit that is slightly herbaceous floral and super smooth. Smooth as silk!
The cocktail and food pairings (yes, I look at the food as the pairing to the drink, ha!) were on point. Christopher Longoria is one of the most skillful bartenders in the city (if not the country.) When he mixes together drinks, it seems almost effortles, but that comes from his refined palate, understanding + respect of spirits. At 1760, the cocktails are named for their most distinctive flavors which is a unique approach I love.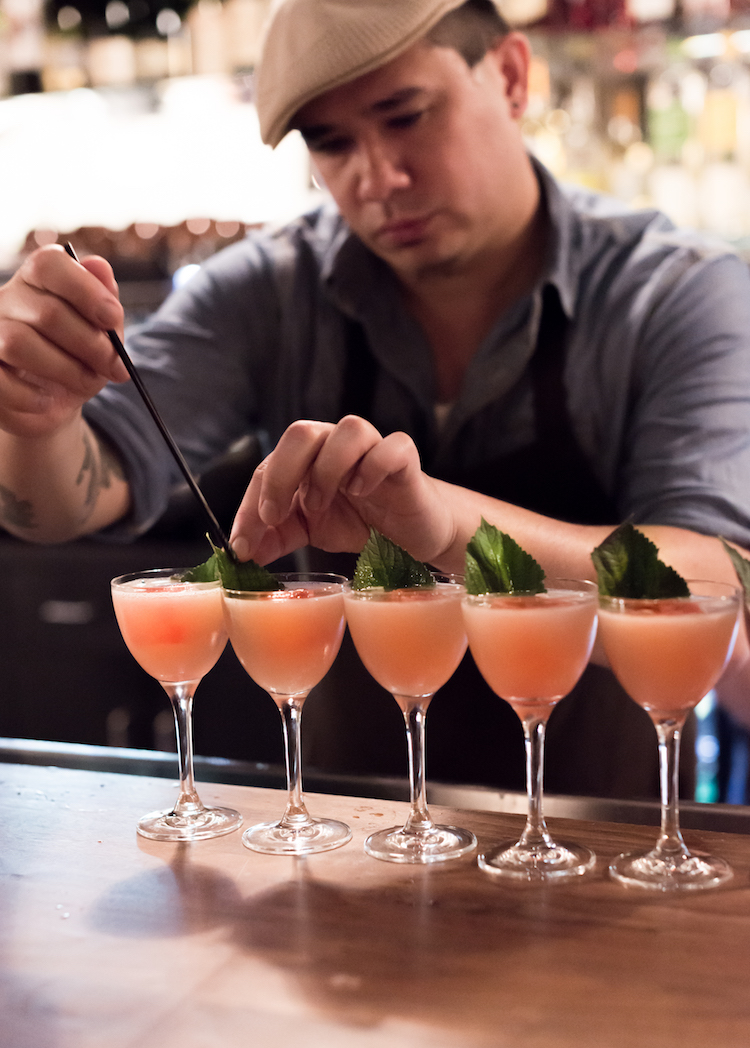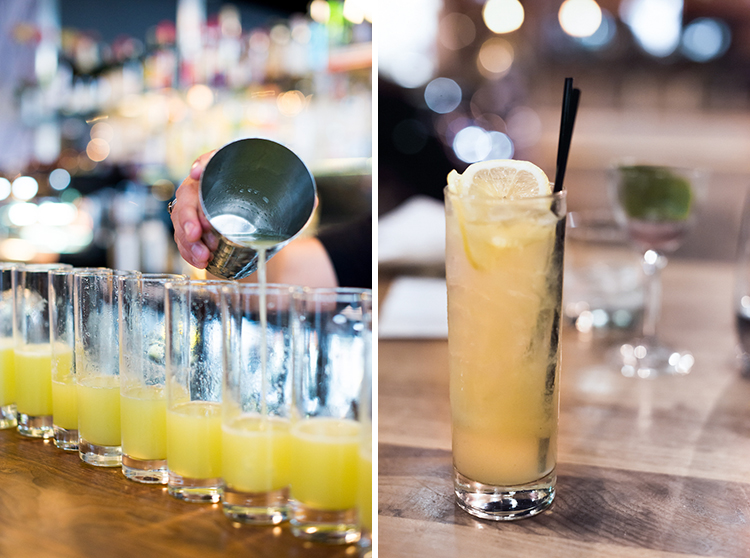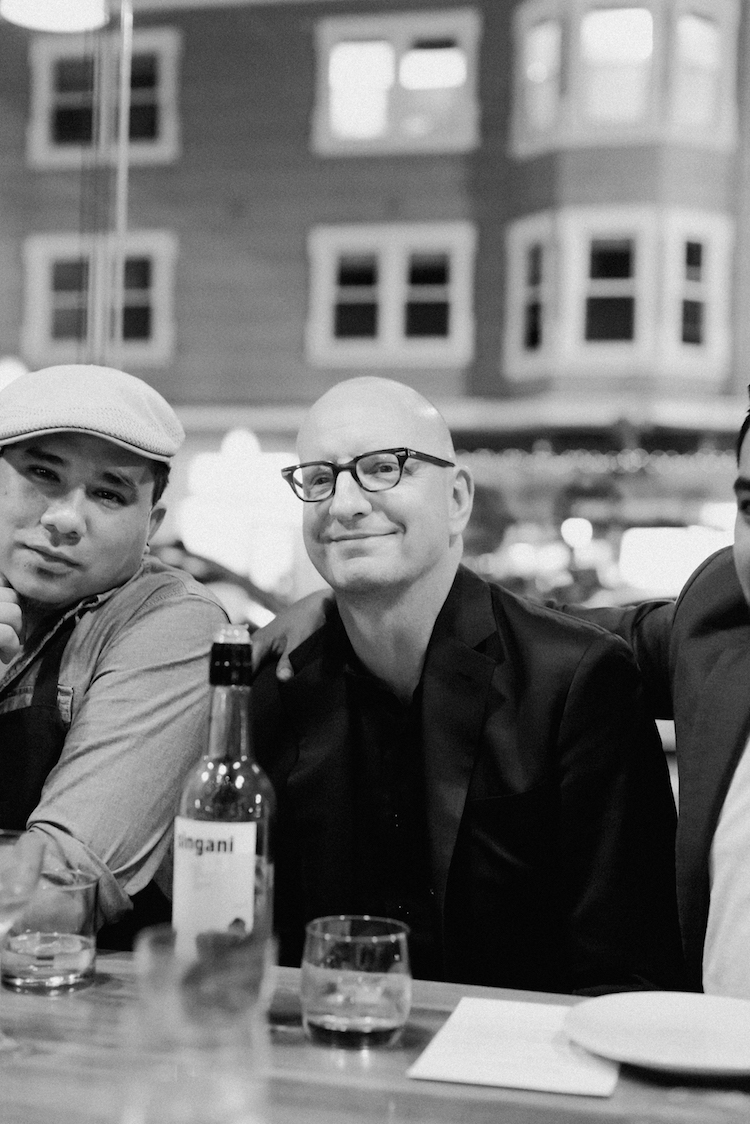 We started off the evening with Sugar Snap Pea and Sage that had Dimmi, absinthe + Singani 63 paired with Seared Scallops with fennel + pistachio. The pea cocktail was refreshing and not too vegetal and complimented the sea food and earthy fennel. Next up was the Rooibos and Rhubarb (recipe below) partnered with foie gras + ahi tuna- my favorite dish! Following this was Carrot Chinato with Pimm' #1, lime, angostura + Singani complimenting the main dishes of lamb chop with fiddle head ferns and the beef ribeye with ramps, plantain + sherry cumin ju. I do not eat beef or pork so I was unable to try the food pairing, so I had two of the Carrot Chinato cocktails. Fair trade! The next corse was a palate cleanser for the finale, but I could have stopped here! The Pear + Shiso cocktail with Singani, Lacryma wine, Campari ice cube Singani was unreal! As the Campari melted it enhanced the drink that was paired with a cucumber sake sorbet. And to end the illustrious evening, a Green Tea Coconut cocktail with Singani, green chartreuse + dry vermouth coupled with a honey panna cotta with a citrus curd and meringue + passion fruit. To say I walked out of the dinner full and happy is a clear understatement!
Steven Soderbergh was like a proud papa that night! Being able to show case his spirit he worked so hard on bringing state side in such beautiful cocktails. They really highlighted the special qualities of the spirit and how versatile it is to mix with. We did enjoy some on the rocks during the night, however, and it was just as brilliant on it's own.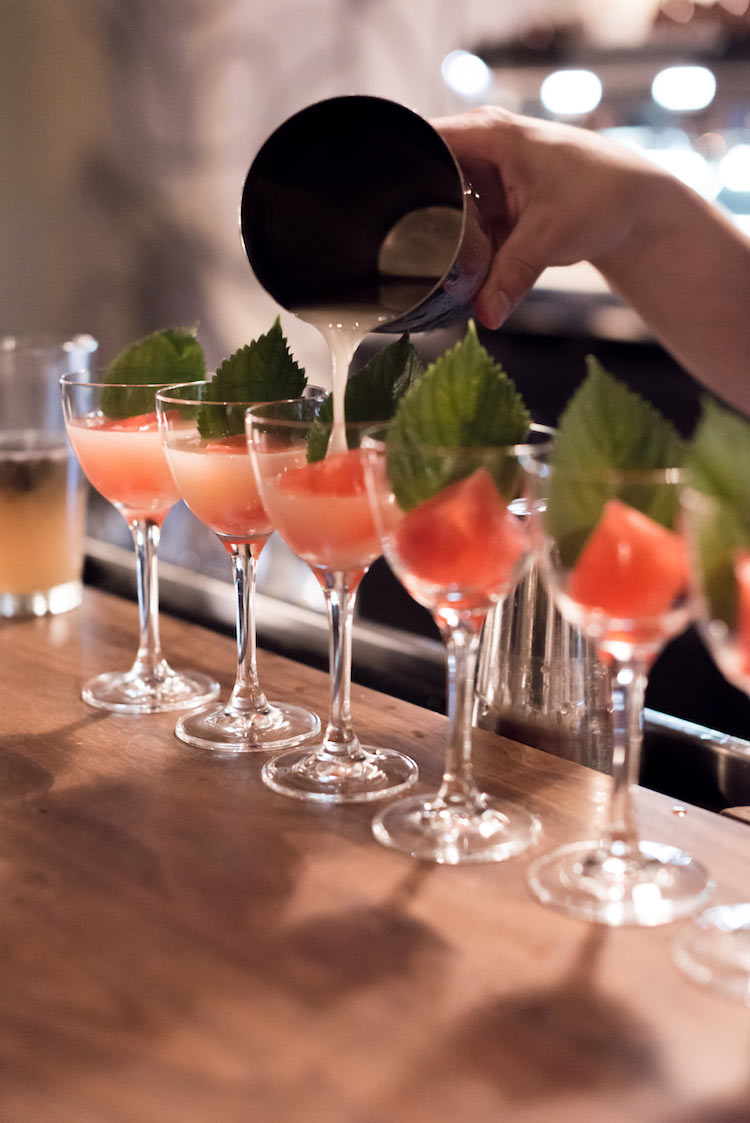 One of the inventive cocktails of the night Christopher whipped up was this Rooibos and Rhubarb cocktail with rooibos infused Singani. It was bright, a bit savory thanks in part to black pepper and the perfect pairing to the Foie Gras & Ahi Tuna with pickled onion + caramel pepper sauce.
Rooibos and Rhubarb 
Recipe courtesy of Christopher of 1760
 4 quarter inch pieces of cut rhubarb
1TBSP of superfine sugar
.75oz lemon juice
 2 turns of black pepper
.5oz Cointreau
4 dashes Abbotts bitters
1 oz Carpano Antica Formula
1.5oz Rooibos Singani 63 infusion (recipe below)
Add rhubarb, superfine sugar, lemon juice + 2 turns of black pepper to  a shaker and muddle. Add the rest of the ingredients and shake vigorously.  Double Strain through a hawthorne and sieve over one large ice cube in rocks glass. Garnish with a thin ribbon of rhubarb skin across one end of the glass and light turn of black pepper.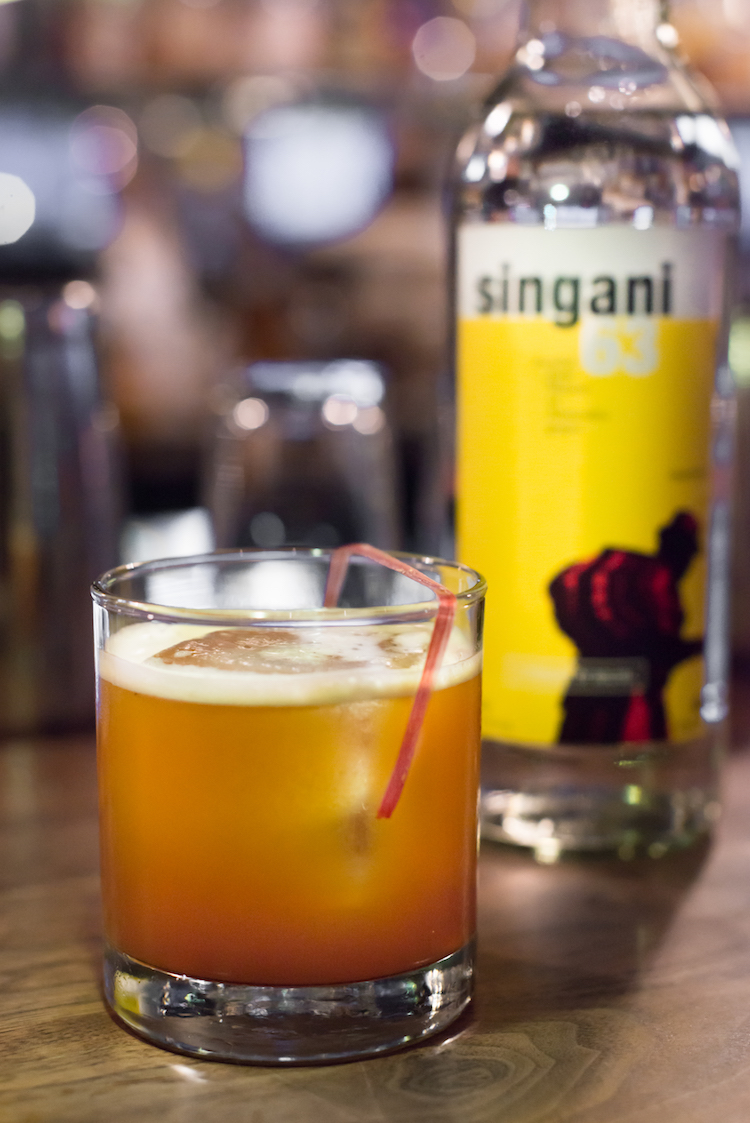 ROOIBOS SINGANI 63 INFUSION
70g of unbrewed rooibos tea
750ml of Singani 63
Let steep for 90min. Strain solution and press out any remaining solution from the tea.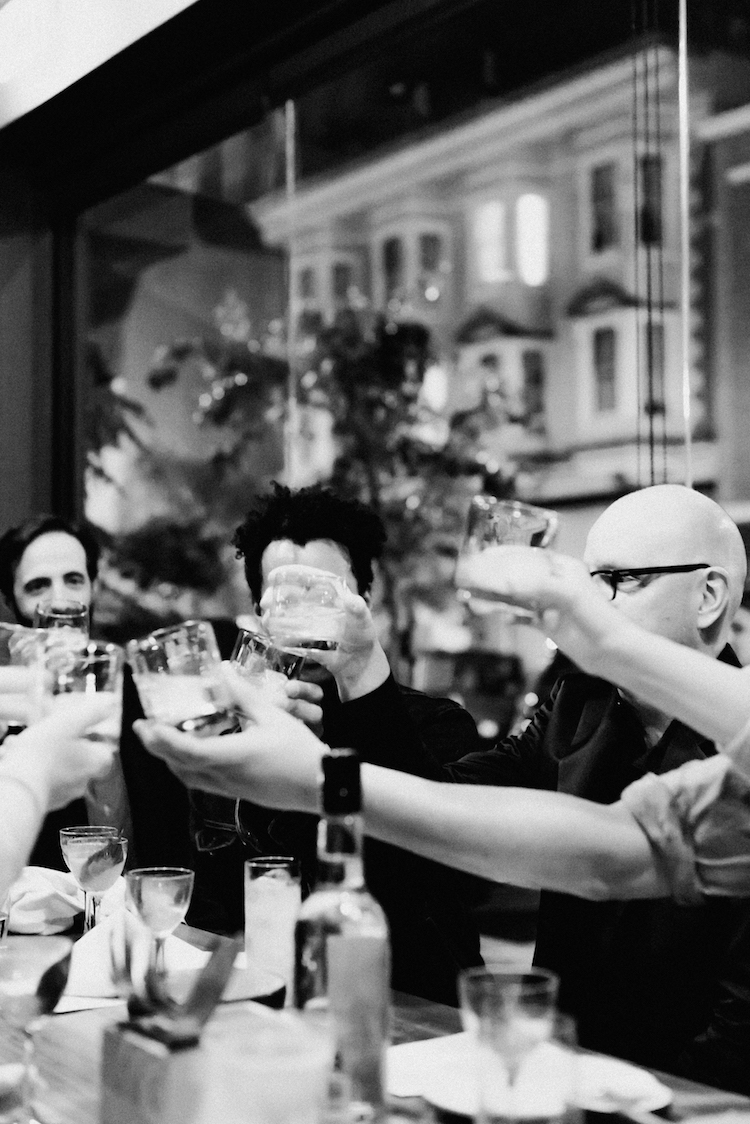 Cheers to a lovely night with great drinks and even better company!