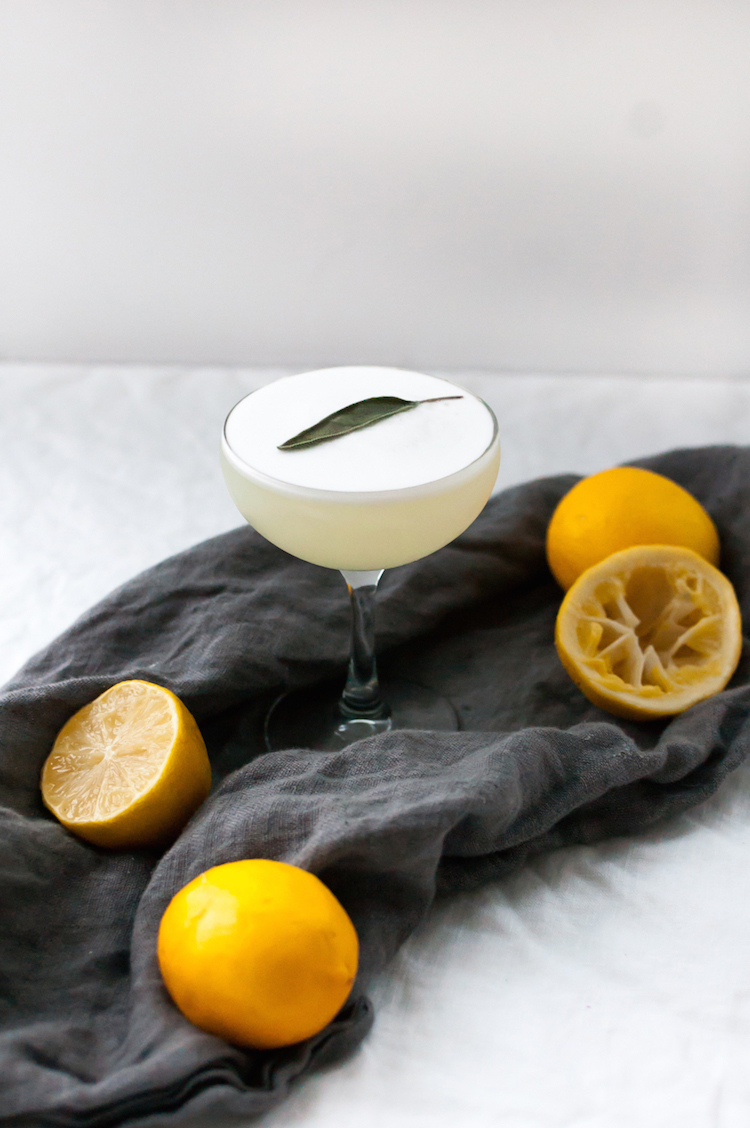 Bright, sweet, unapologetically tart, and literally bursting with flavor, citrus is one of the most delightful ingredients and easiest way to liven a cocktail. Fortunately, we are in the midsts of citrus season at the moment which means we can find these delicious and ripe fruits over flowing at the farmer's markets and in stores. Everything from grapefruits, and  pomelos to blood oranges and Meyer lemons.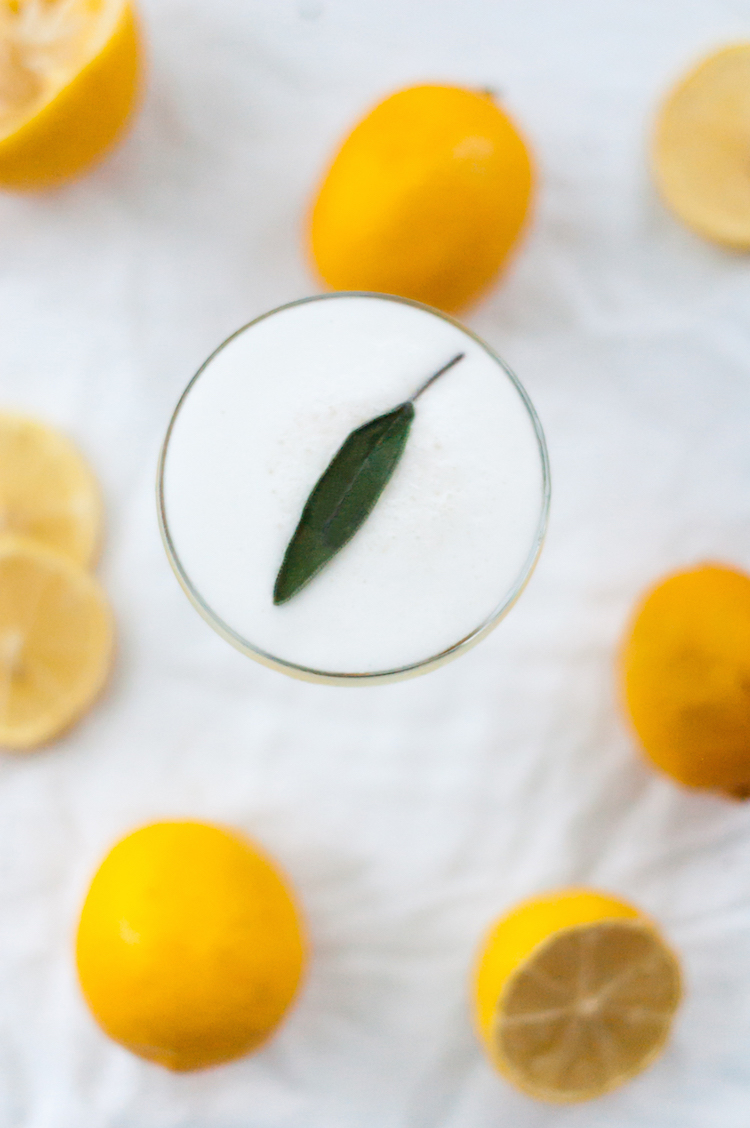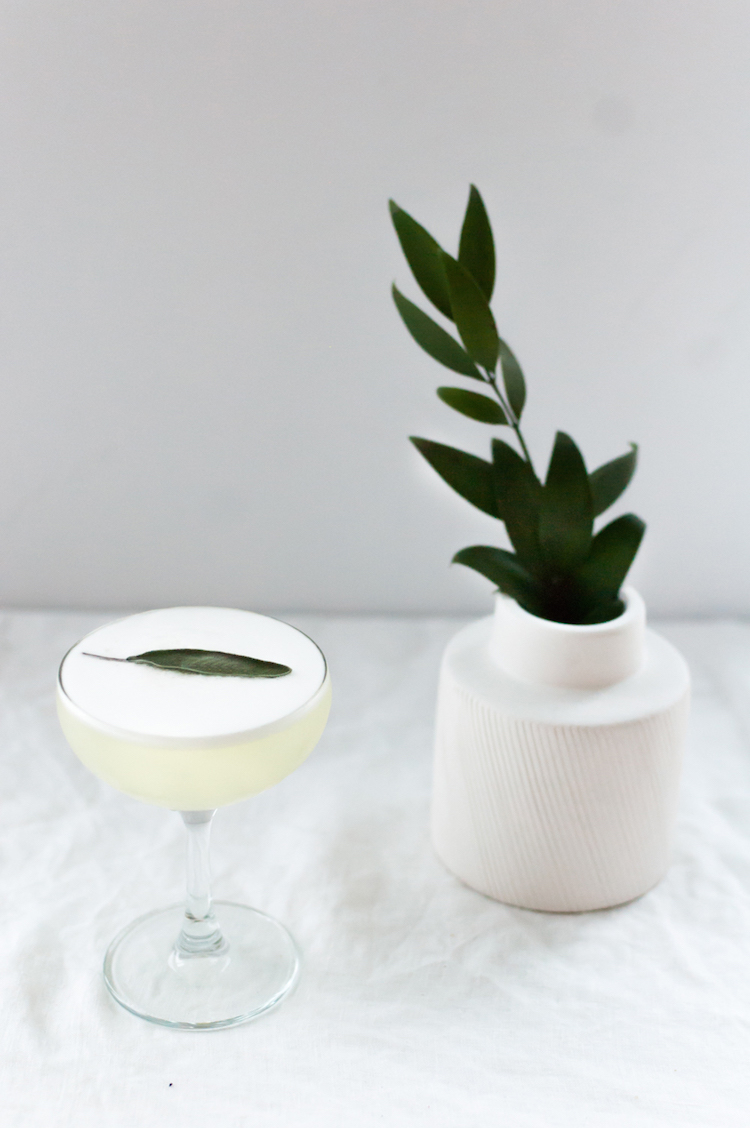 California is rife with citrus trees and though I don't have a yard, many friends have been gushing over their abundant plants the past couple months (if this was said out loud you would detect a HINT of jealous). I have even been at an event where my friend brought a sack full of Meyer lemons from her tree that she snuck into my purse for me to use ( I ended up using them in a cocktail, shocker). They found their way into these perfectly balanced and easy Meyer Lemon + Sage Sours and they are absolute delicious if I do say so myself!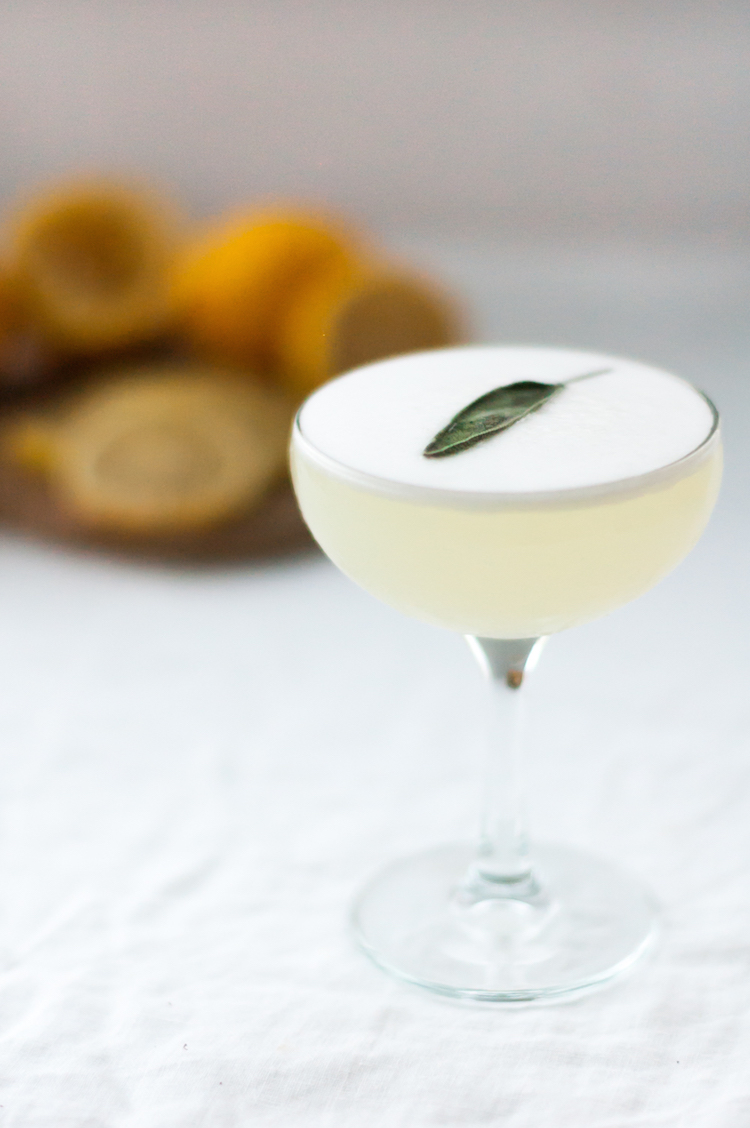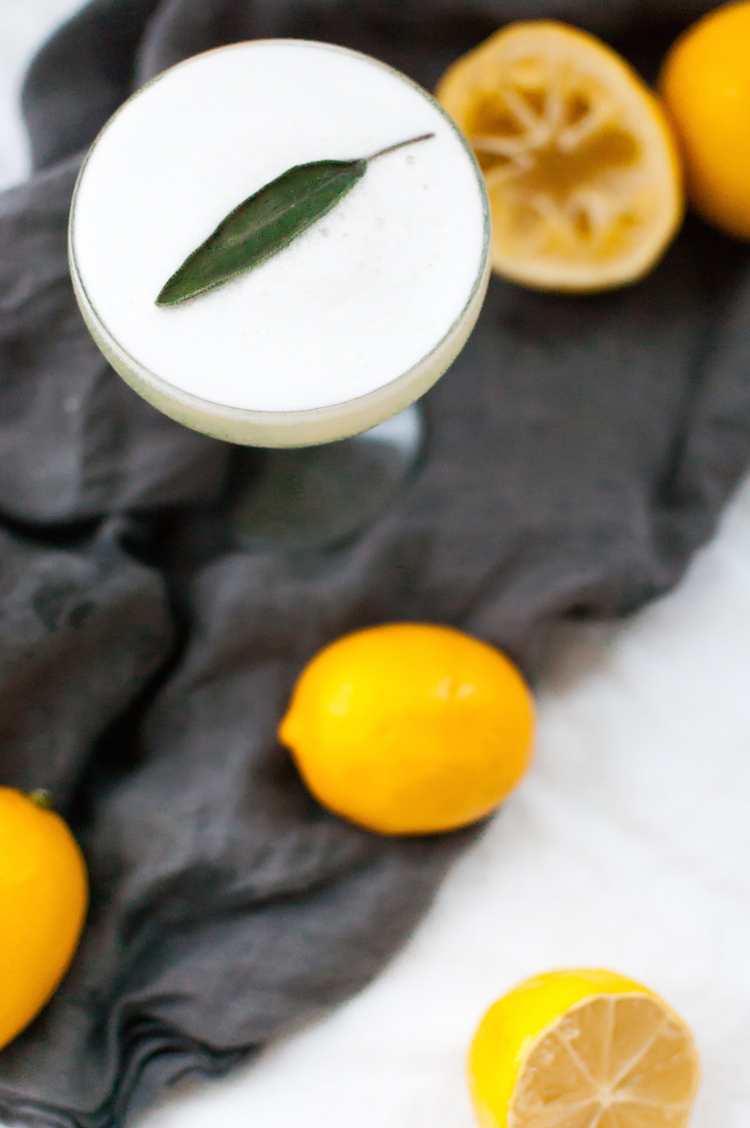 If you have never had a Meyer lemon before, they are a real treat! Not only are they the prettiest lemons you ever did see, but their flavor is so unique. Not quite as acidic as your average lemon, considerably sweeter, and their aroma is so fragrant- reminiscent of bergamot. They go great in tarts, salads dressings, and of course cocktails. Convinced yet you need to go out right now and get some?!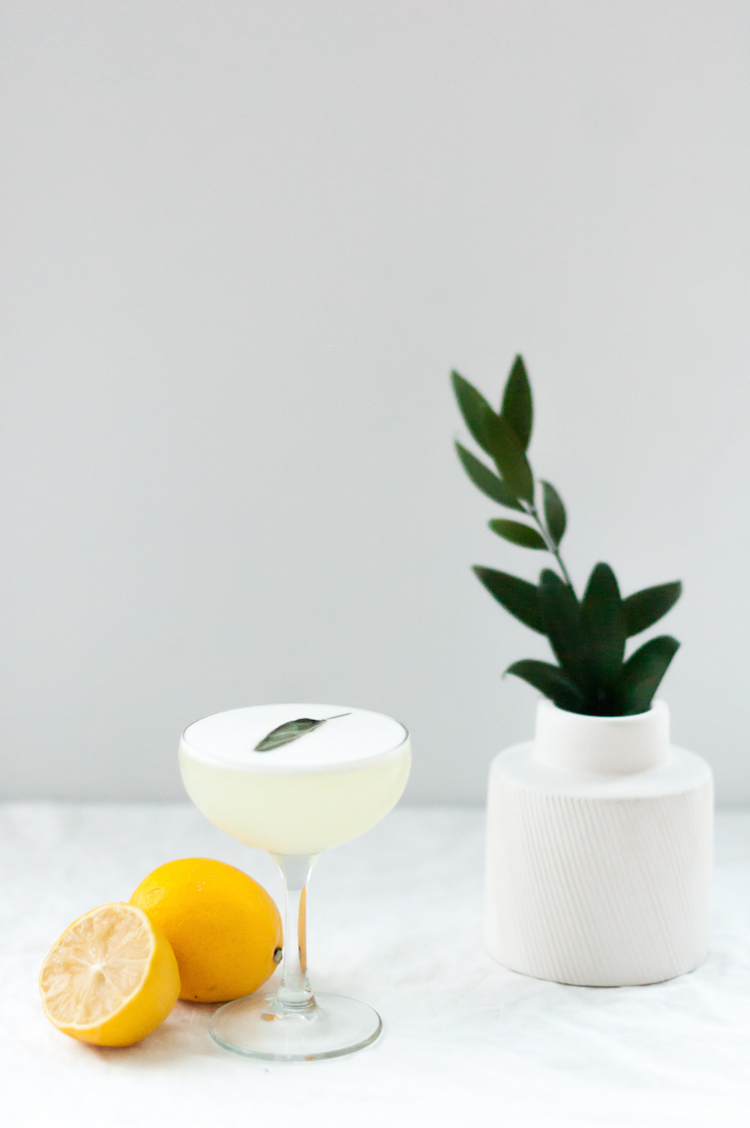 If you too have an over flowing meyer lemon tree or just picked some up at the store and not sure what to do with them all, make a couple round of these Meyer Lemon + Sage Sours- you wont be sorry!
Meyer Lemon + Sage Sour
2 oz gin (I used Tanqueray 10 for it's lovely citrus notes)
1/2 oz honey syrup
3/4 oz Meyer lemon juice
1 egg white
sage leaf garnish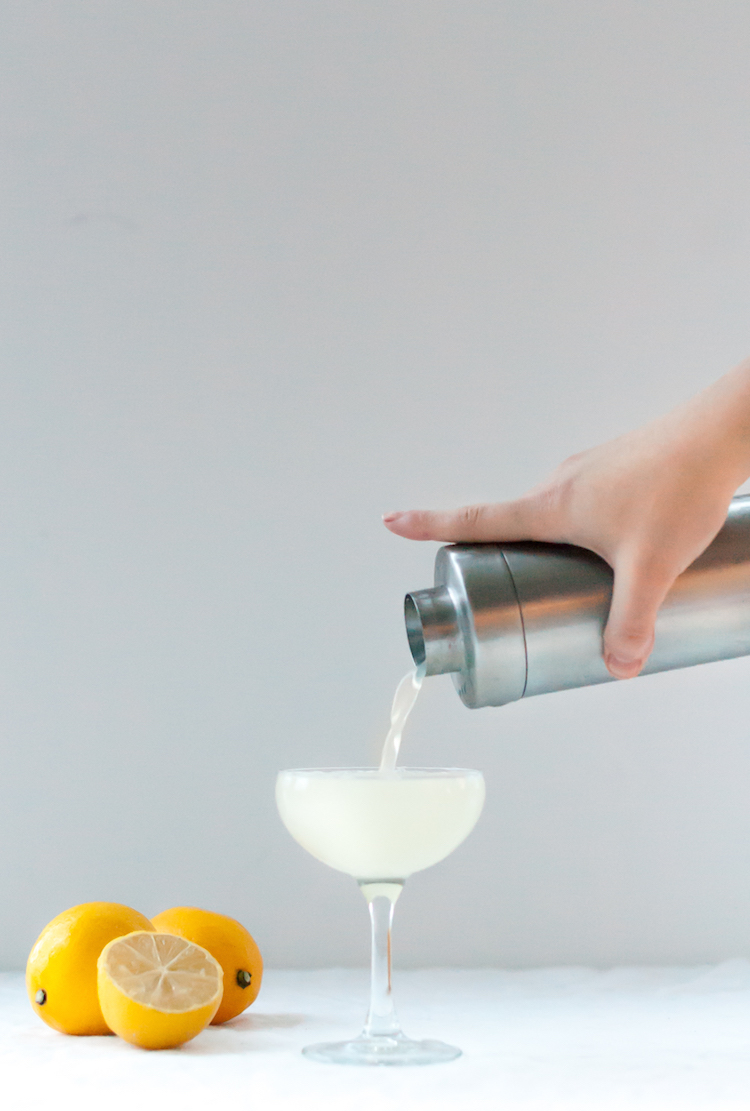 Directions
Make the honey syrup. Add all ingredients into a shaker with ice and shaker for 15 seconds. Strain out the ice and vigorously dry shake for 30 seconds. Strain into a coupe glass. Take the sage leaf and gently smack it between your hands to release the oils (and the beautiful aroma!). Add to the top of the drink.