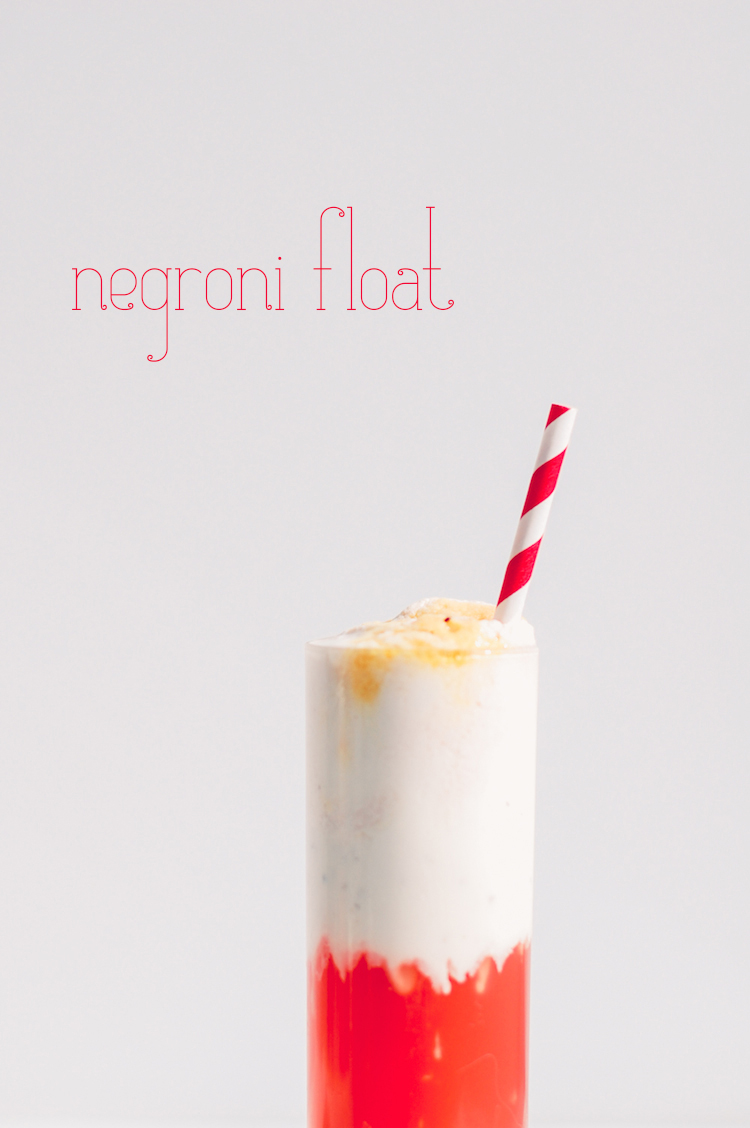 After a loooong Winter and chilly Spring, I am sure we are all ready for the warm weather of Summer. Days at the beach, poolside lounging, and backyard cookouts are (finally) at our doorstep! Come summertime, I am always on the look out for great drink recipes to pair with burgers, lobster rolls, and BBQ.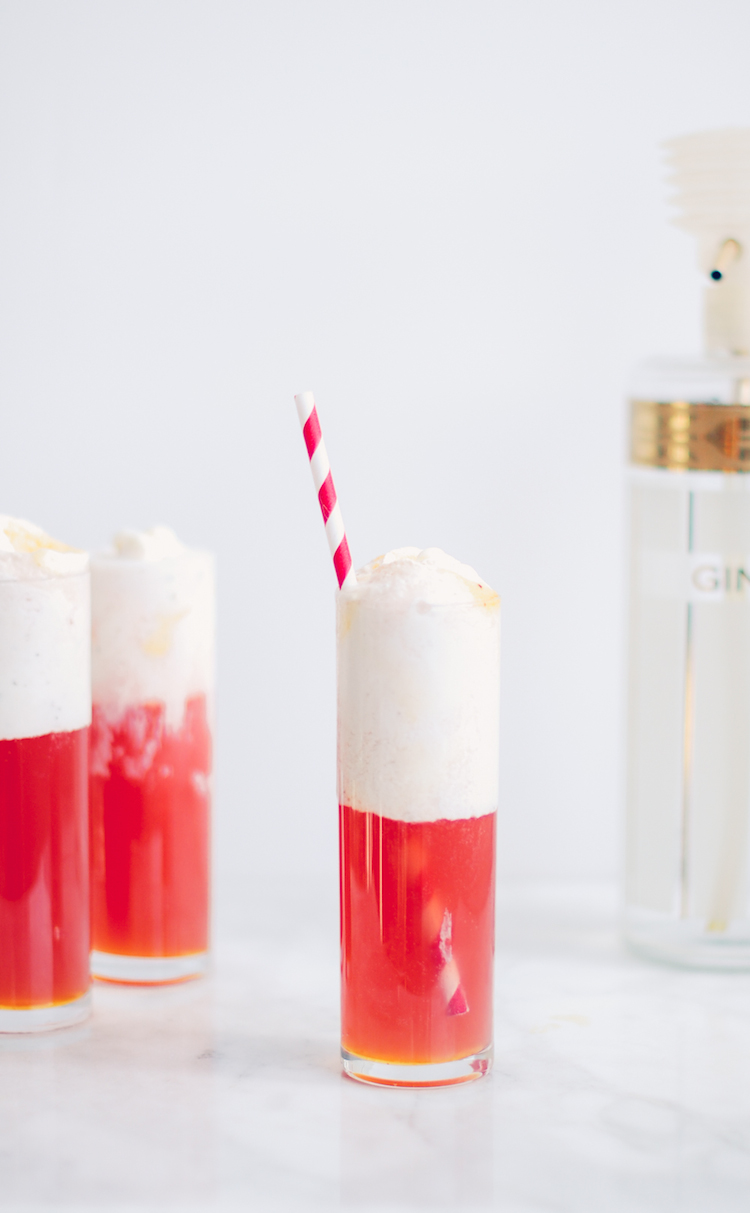 Floats to me just scream Summer and I will be getting my fill these next few months! I am not talking about pool floats, although they are Summer staples, we are talking about ice cream floats! Sipping on ice cream floats have a way of brining up some serious nostalgia. Whether sitting 'round the kitchen table at grandma's or bellied up to a soda fountain counter, root beer and soda floats have a way of making us feel like a kid again.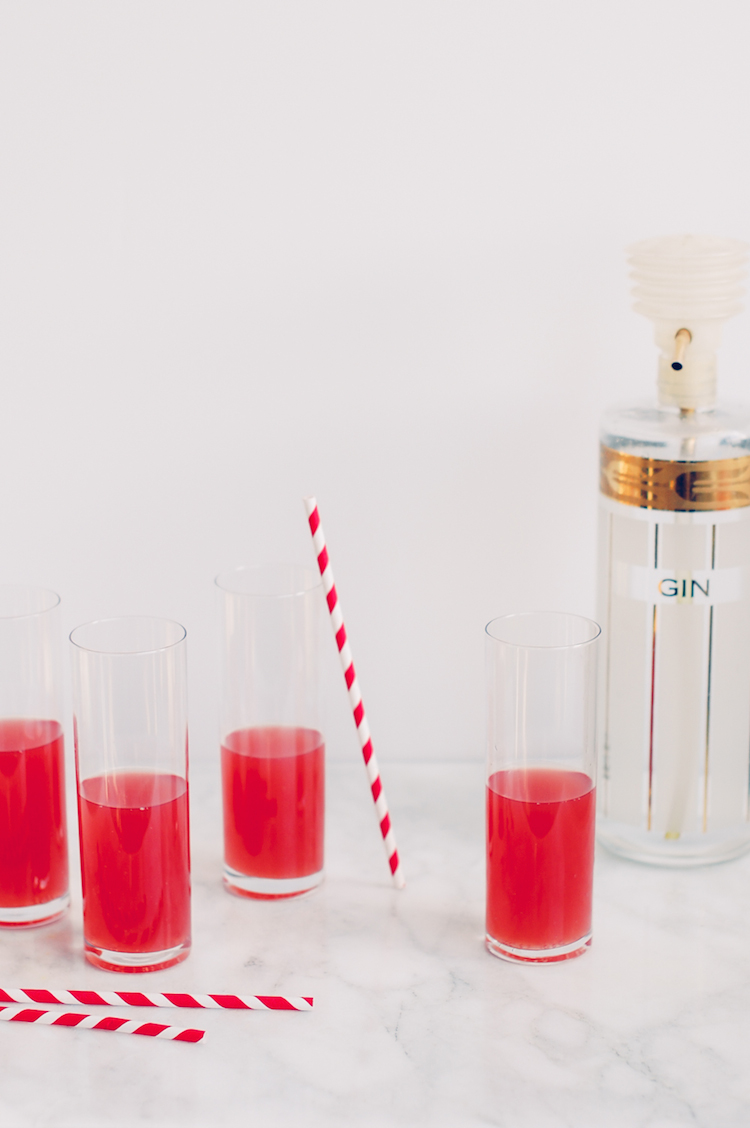 Fizzy, fruity soda and creamy ice cream merge together to make one tasty treat that is equal parts drink and dessert. Show me a person who says they do not like ice cream floats, and I will show you a liar!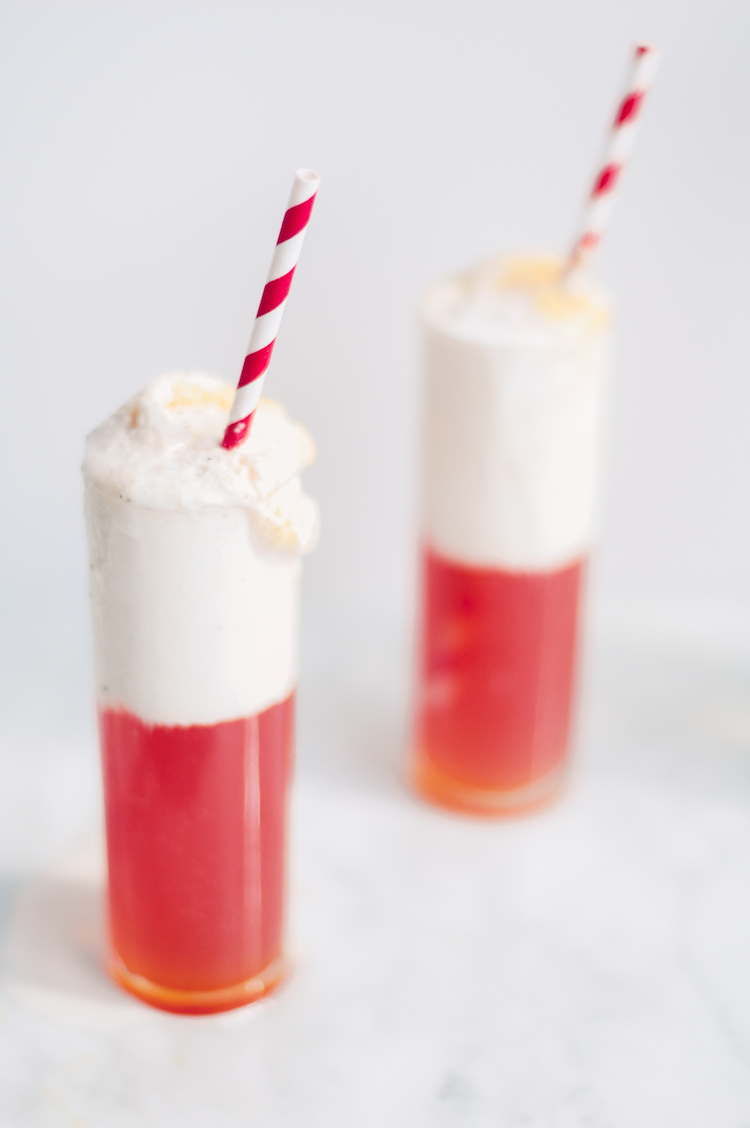 I decided to shake things up and add a little bit of booze to a float! Seeing as today is the last day of Negroni Week, a Negroni Float was not even a question, it was a given. I mixed blood orange soda, gin, and Campari paired with juniper berry ice cream (!) and drizzled with a Negroni syrup on top. So.Damn.Good.
Honestly, I'm kicking myself for not thinking of juniper berry ice cream before! It's subtle spice notes would pair well atop so many desserts, not just in this Negroni float. Think blackberry juniper pie a la mode. Yum! Adding in a few pinches to a store bought carton of ice cream (or homemade if your so crafty) will change your dessert game forever. I promise.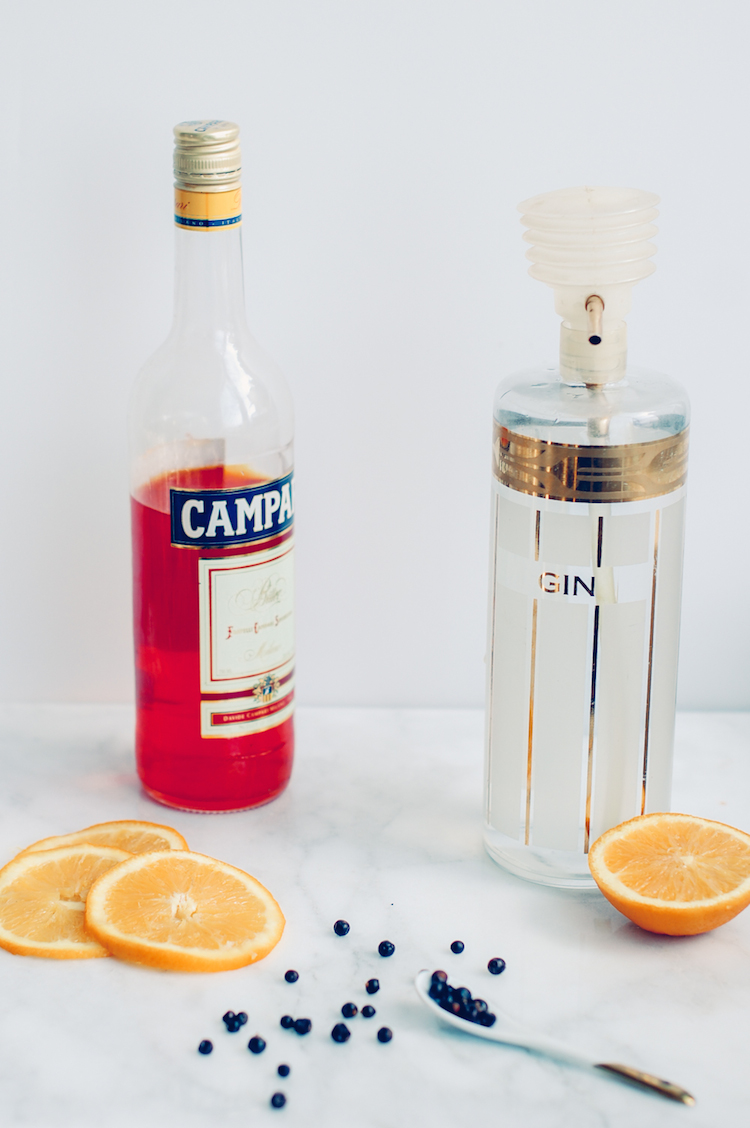 Negroni Float
makes 1
Ingredients
1 cup good quality vanilla ice cream (such as Tillamook)
1/2 tsp ground juniper berries
Negroni syrup (directions below)
6 oz blood orange soda
1 1/2 oz Gin (such as Hendricks)
1/2 oz Campari
Directions
Mix the ground juniper berries into softened vanilla ice cream. Refreeze until hard. Add gin, Campari, and blood orange soda into glasses. Scoop 1/2 cup – 1 cup of the juniper berry ice cream into the glasses, drizzle with Negroni syrup. Insert nostalgia here and enjoy!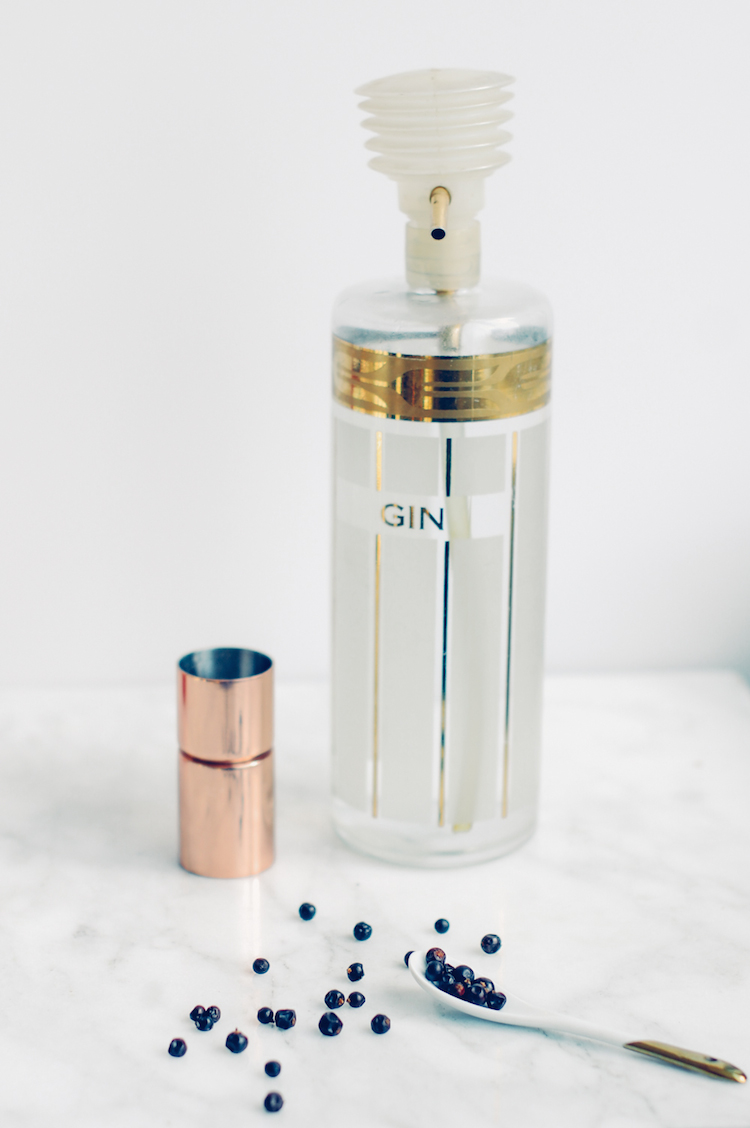 Juniper berries are a main component of distilling gin. It gives it it's distinctive flavor and apparently makes ice cream taste 10 times better. They can be found in the herb section in the bulk area at fine grocers (my favorite in SF is Rainbow Grocery) or online.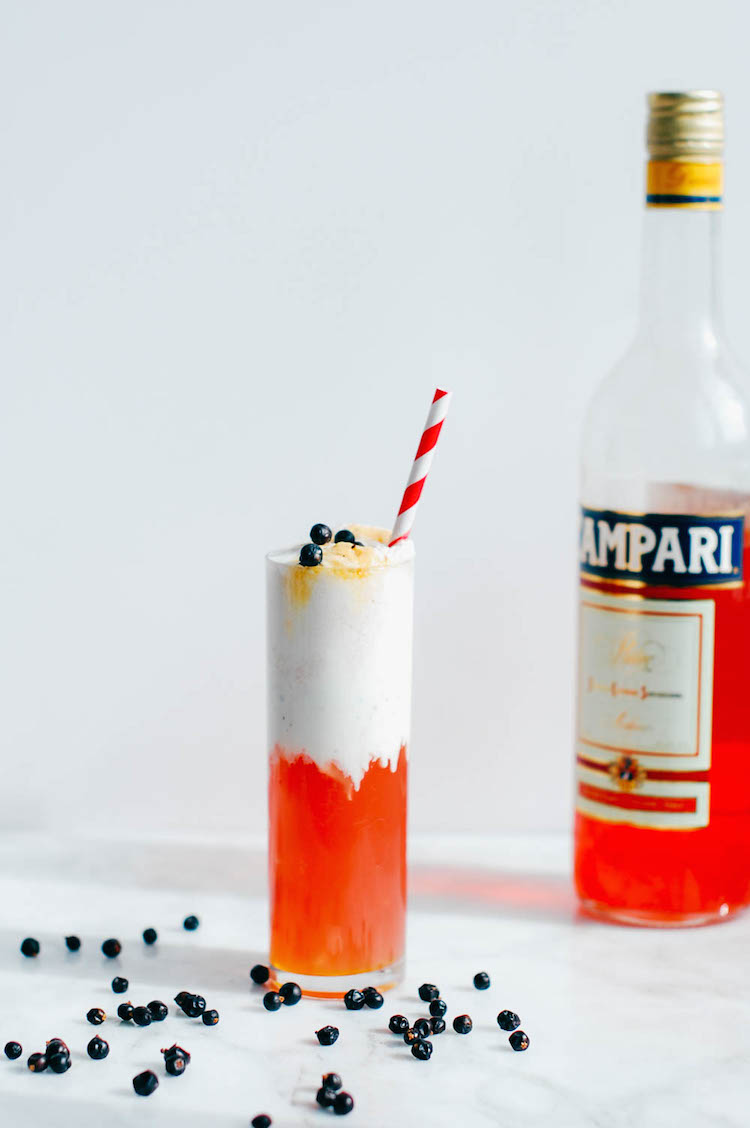 Negroni Syrup
Ingredients
2 oz Gin
2 oz Campari
2 oz Sweet Vermouth
1 cup sugar
Directions
Add all ingredients to a sauce pan and bring to a boil. Turn down to low and let simmer for 5 mins or until reduced to a thick syrup. Let cool before using. Refrigerate any unused syrup.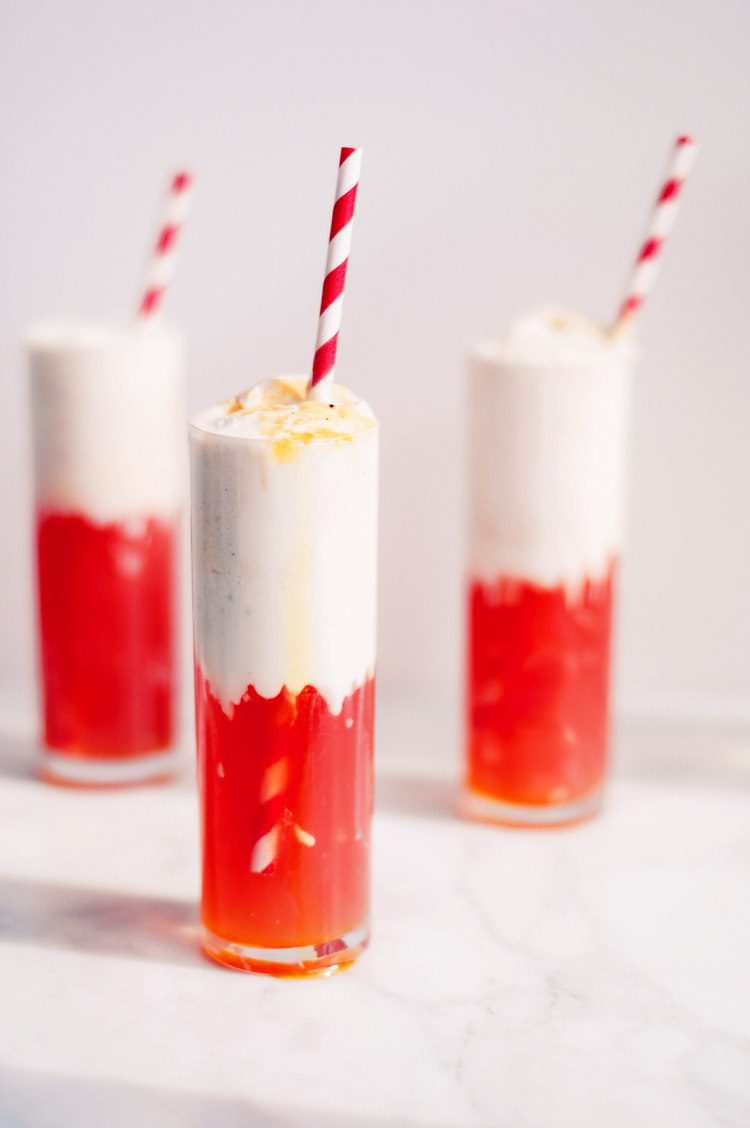 I thought it would be fitting to end this sacred week of the booze world on a delicious, sweet note. Enjoy!