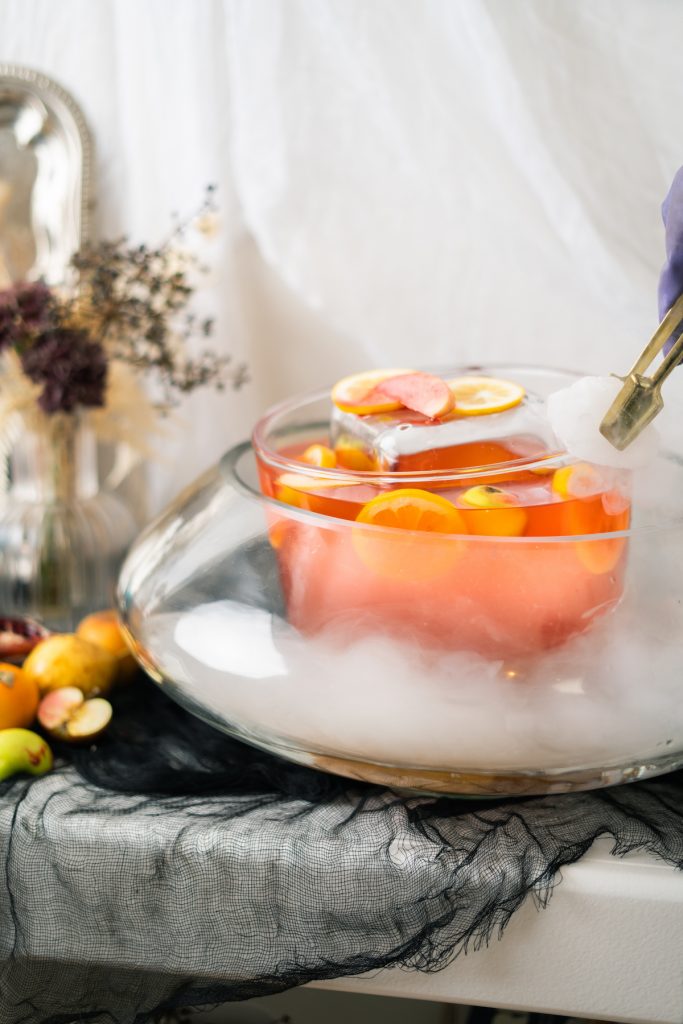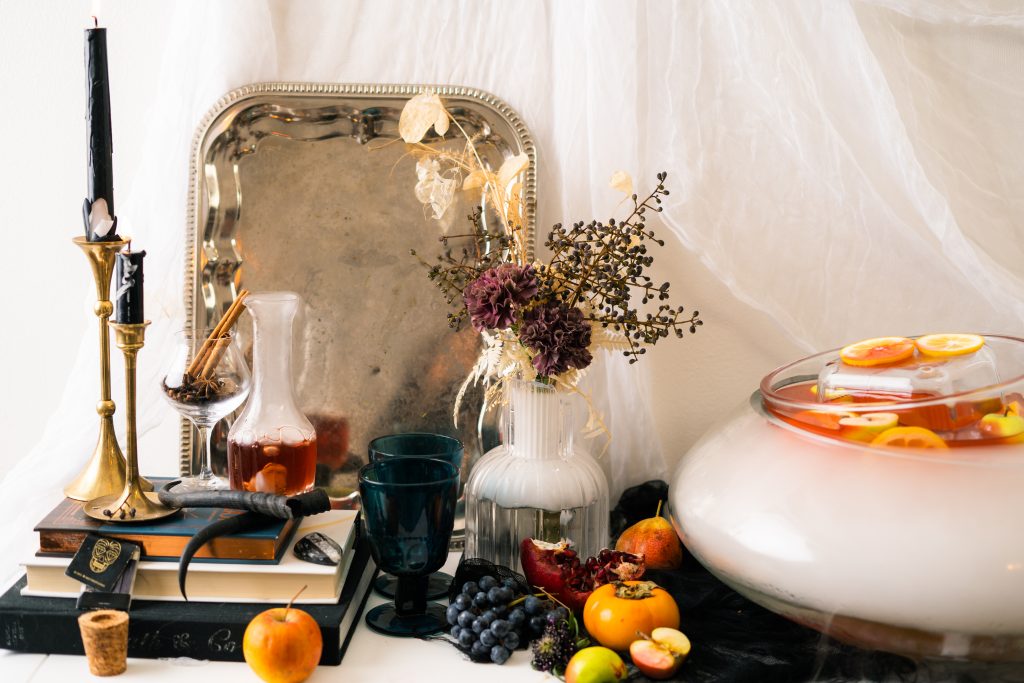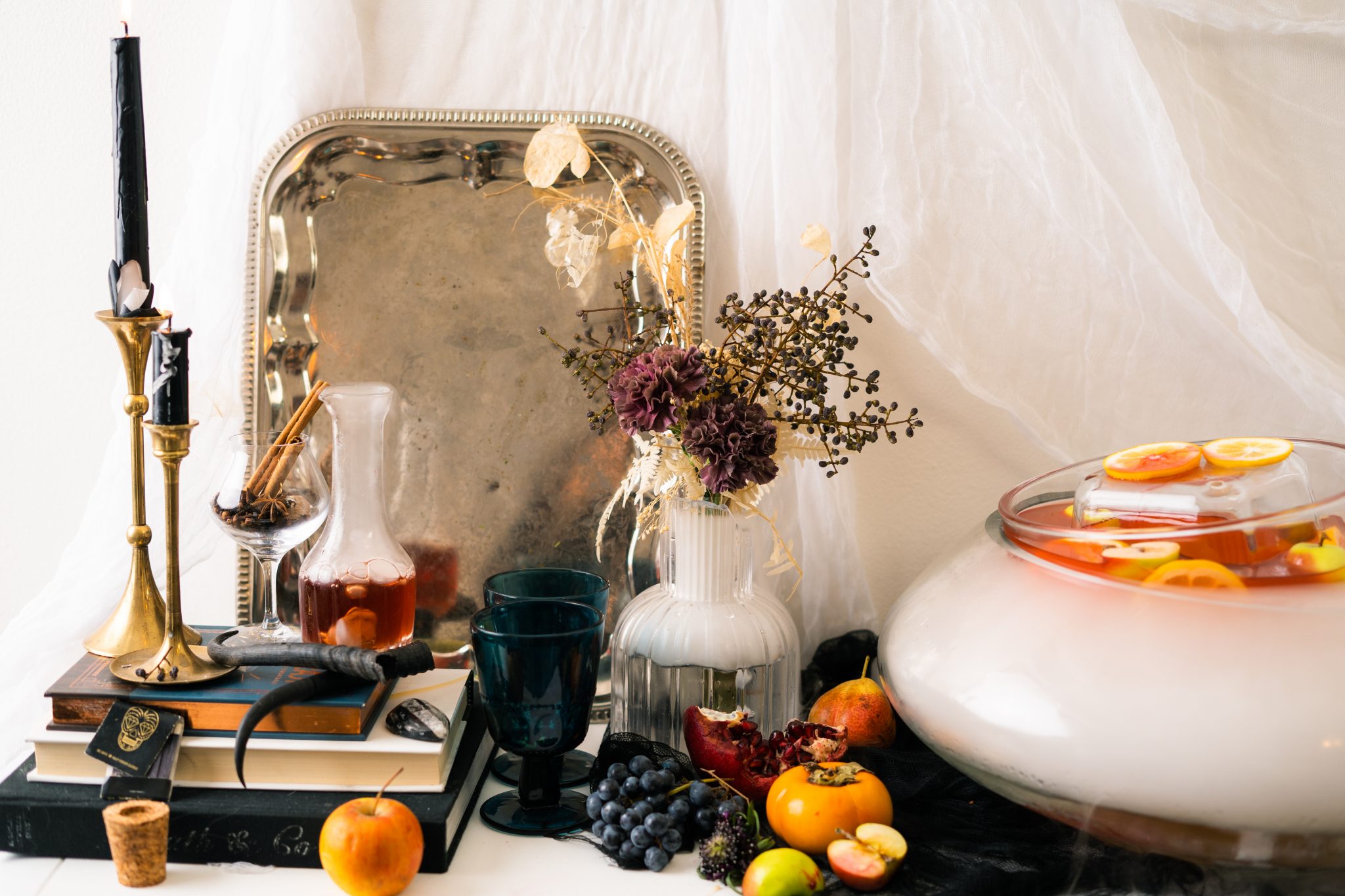 Dry ice is a great way to add a spooky element to your Halloween and fall parties. When added to liquid dry ice it creates a creeping, fog effect. But adding it to your drink or serving it to others can lead to potential injury or worse. To play it safe, opt out of adding dry ice to your cocktails and use these other creative options for your bar or party!
I have seen many people put dry ice in their cocktails all over Instagram and TikTok and although it's mesmerizing, on the internet, in real life there is a chance you or a guest ingest a piece before it disipates in your drink all the way. I am 100% guilty of doing this in the past, but learning more about the dangers they greatly outweigh any fun aspect for me. Also, because it is solid frozen carbon dioxide, dry ice will chill your drink, but can not rely on it for dilution in your drink. You'll still need ice if the drink calls for it.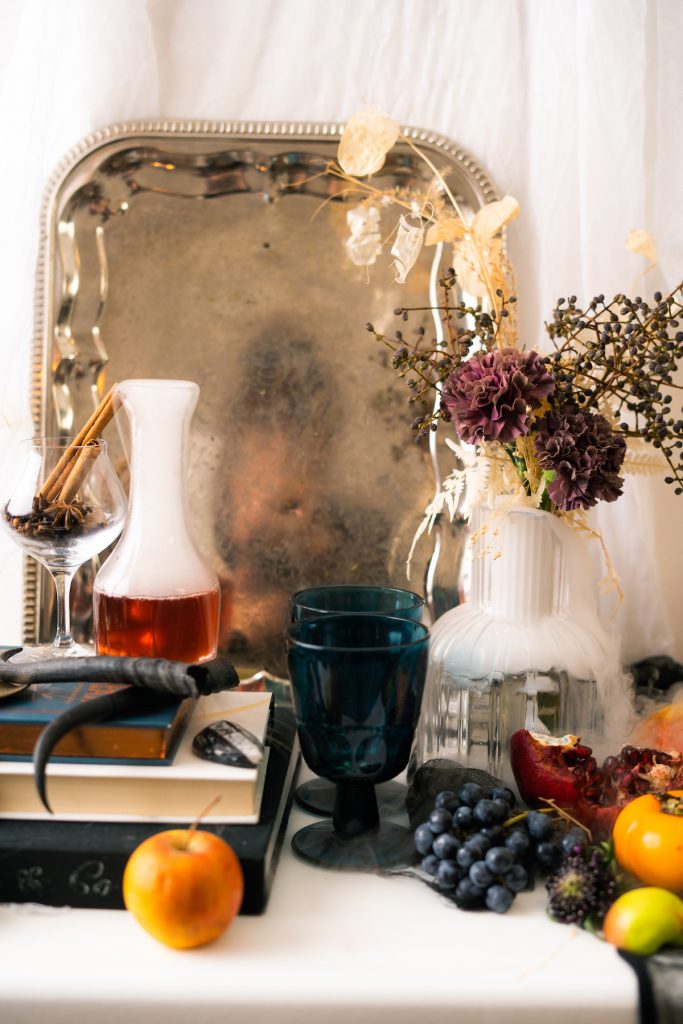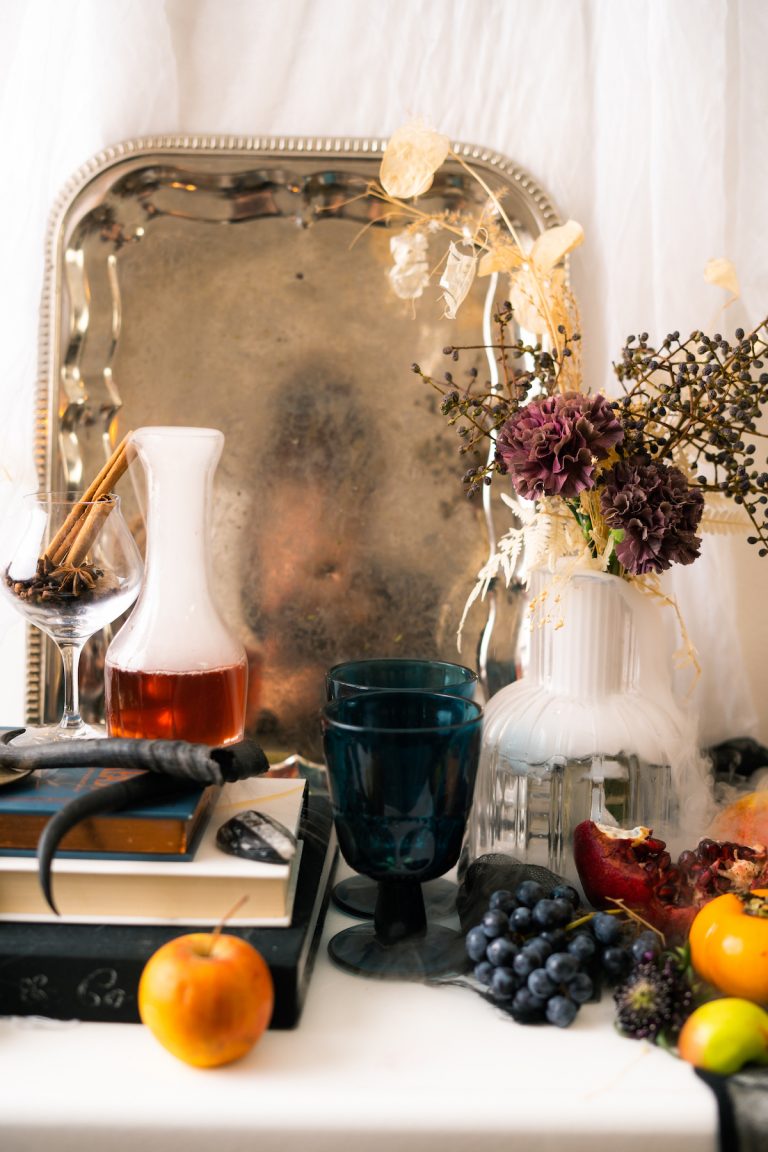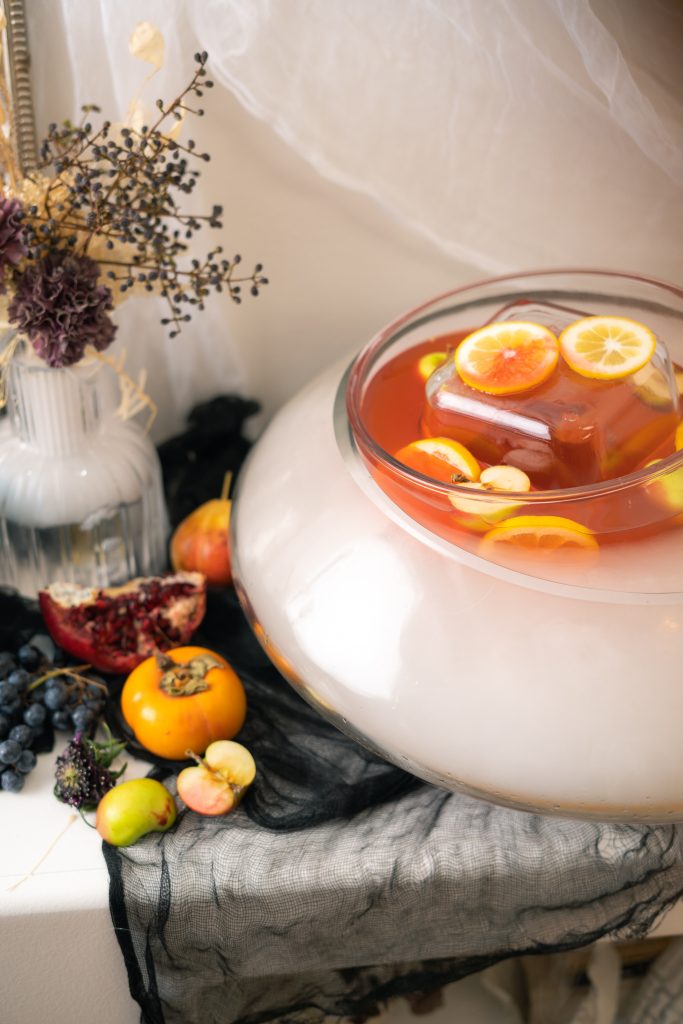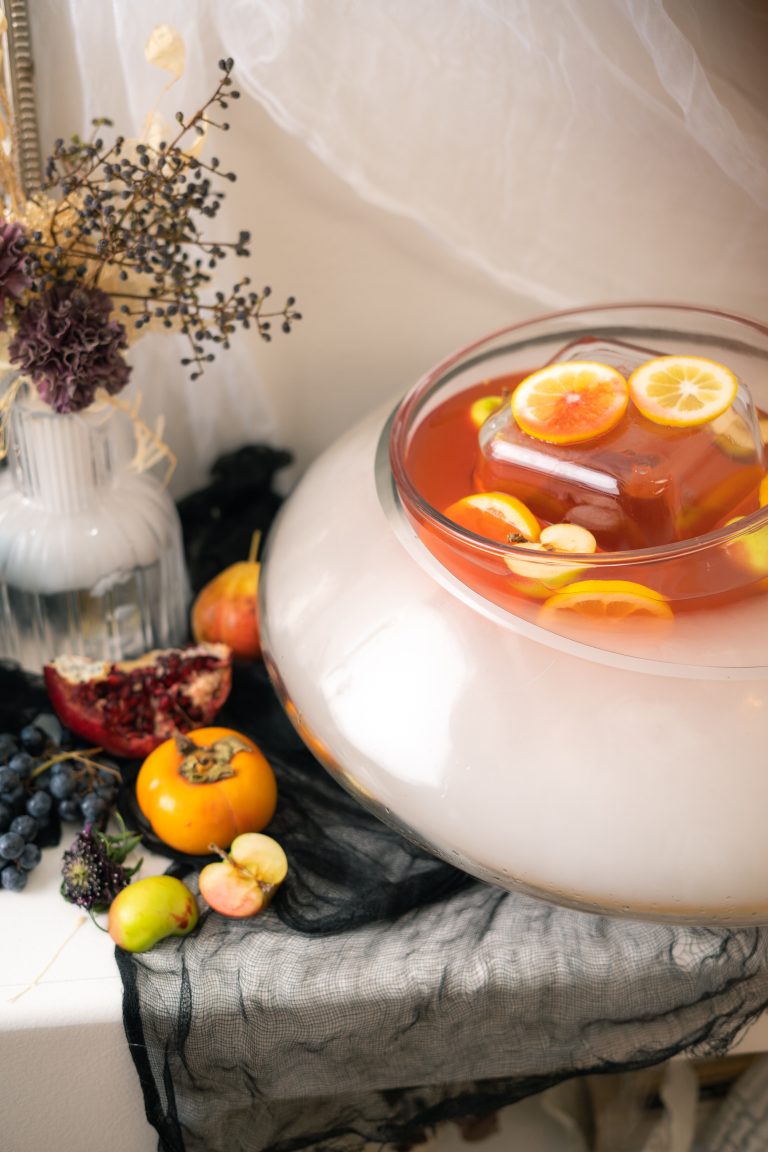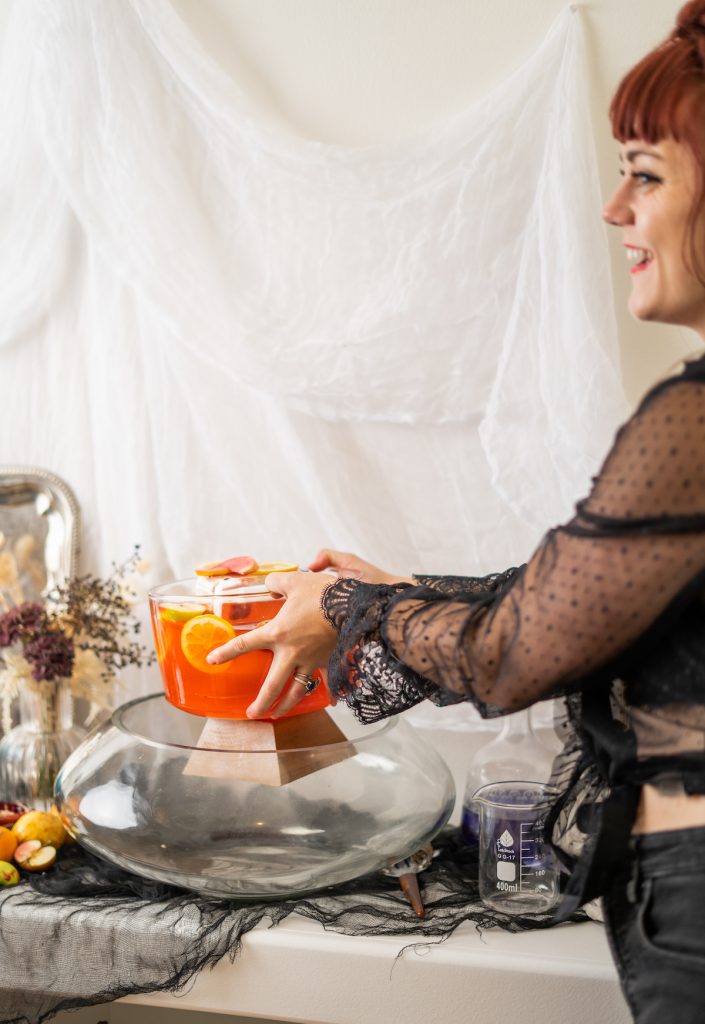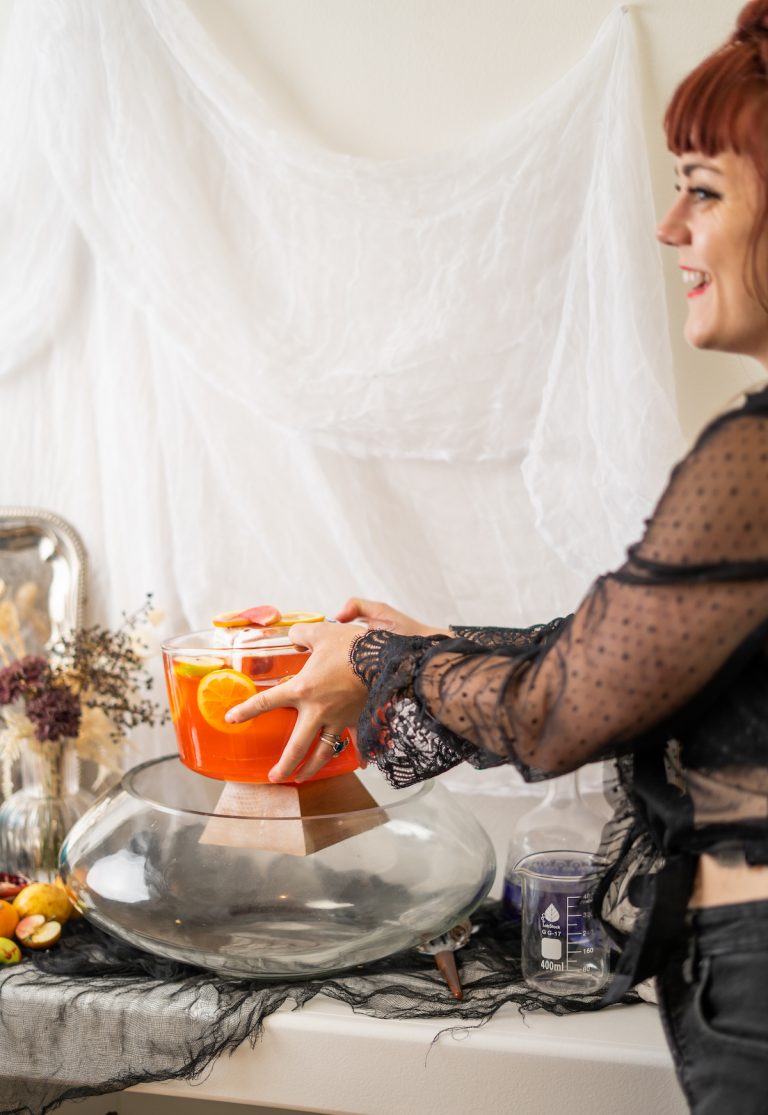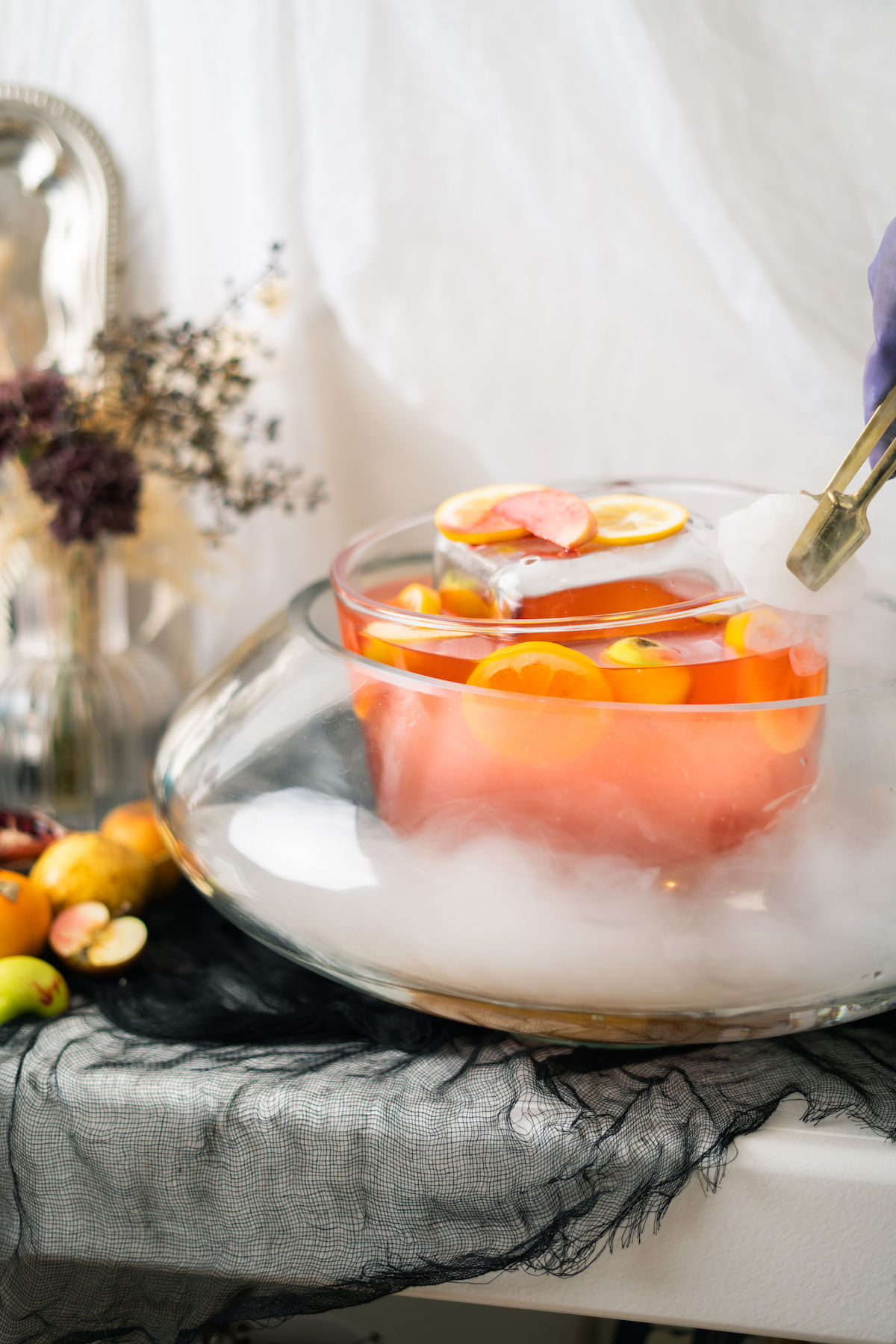 But all this does not mean you can't give dry ice a whirl. Use one of these ideas below to lend a ghostly effect to your Halloween party. The double punch bowl is my favorite!
WARNING: Dry ice is carbon dioxide frozen well below zero. Skin contact can cause burns and frostbite while ingesting it can cause internal injury and fatality. Handle with caution and gloves and tongs. Dry ice "evaporates" into carbon dioxide which can cause suffocation so be sure to use proper ventilation when using in large amounts. If there are young children present, be sure to have any containers and coolers with dry ice out of reach they may be tempted to inspect the bubbling vessels.
1. Double Punch Bowl
You can have still have spooky drink with no risk of sipping dry ice with this double punch bowl technique!
Using a large punch bowl as your base that you'll put the dry ice in, place a smaller punch bowl or glass container that sits inside the larger one. Make your punch and add to the smaller bowl/container. Fill the larger bowl with water half way or a couple inches below the top of the smaller bowl to avoid diluting the punch. Crack up dry ice into large pieces with a mallet and add to the large bowl with tongues. It should last 10-15 minutes before dissipating. Refill with new dry ice as needed.
2. Jars, Decanters, Lab Glasses
Glassware, decanters, or even lab glasses like beakers add layered elements and look haunting with bubbling liquids.
Add them to a bar top or credenza where you will be serving food and drinks. Fill with water or add some food coloring for a look of vibrant potions. Add small pieces of the dry ice to the containers periodically for a mad doctor working in his lab effect.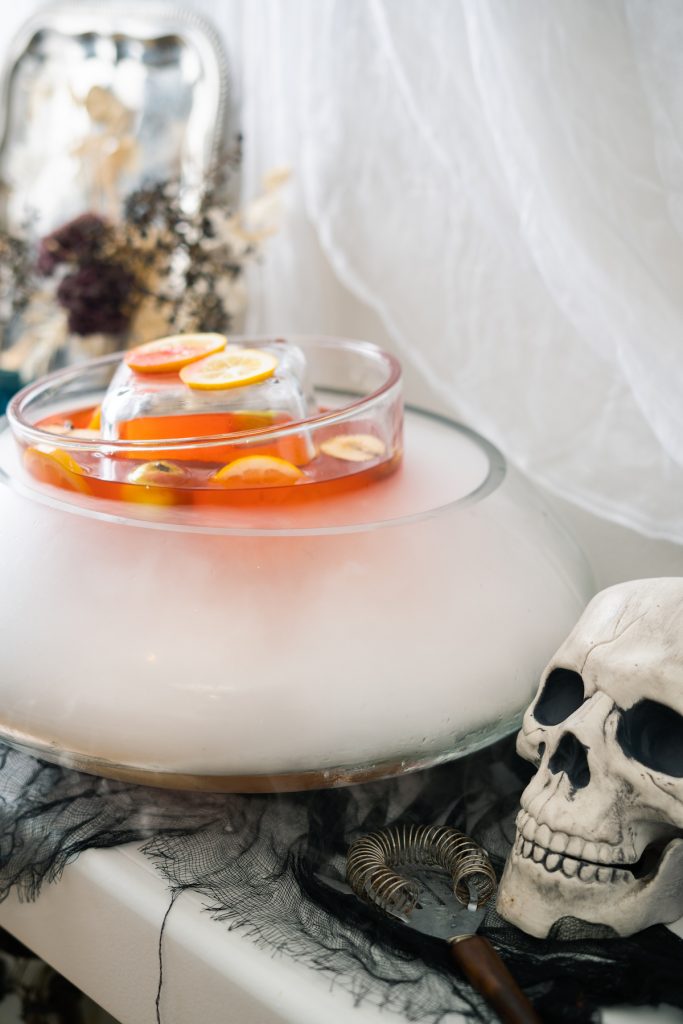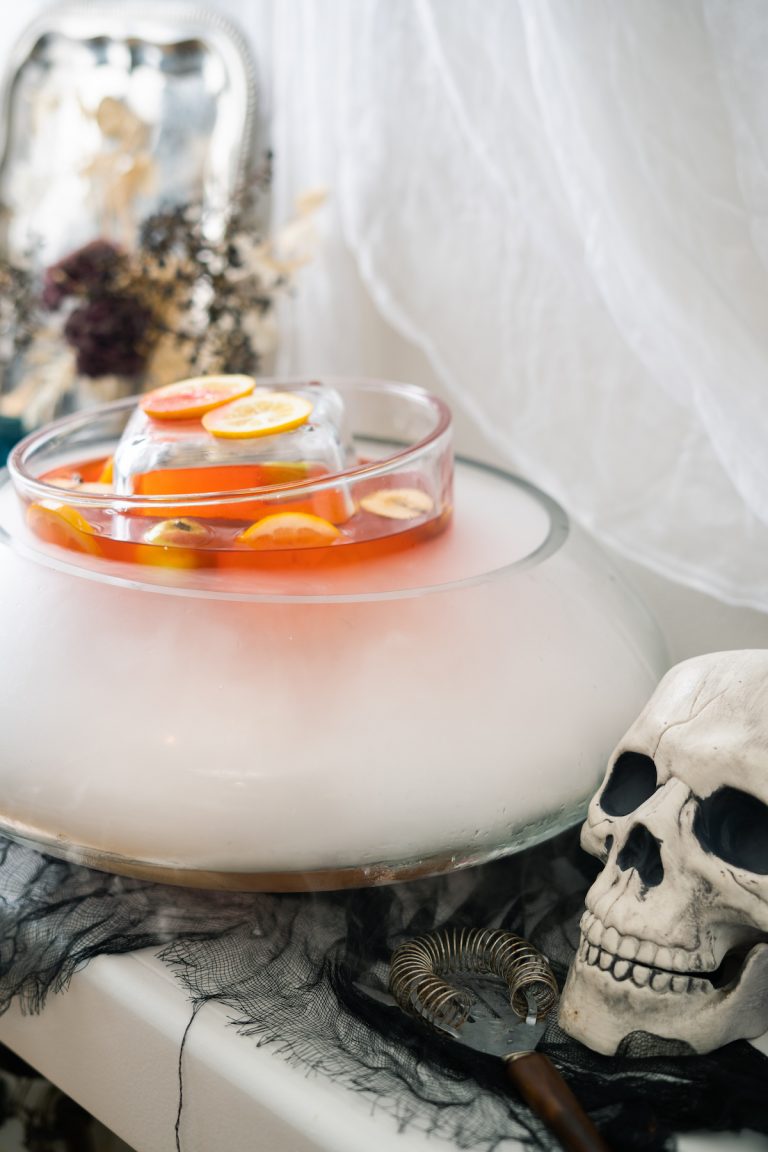 3. Flowery Vase
How about an eerie bouquet of Deadly night shade, belladonna, and white oleander? On second thought I'm sticking to these dusty purple carnations and dried ferns!
Use a glass vase for a haunting flower arrangement. Glass is best here, it's more durable with dry ice and you can see the bubbling water. Just add dry ice to the water and place in your arrangement.
*I used a test tube to stick the flowers into to add to the vase to keep the arrangement in place, but this is not necessary.
Stay spooky and safe!
For further reading on dry ice safety, head here