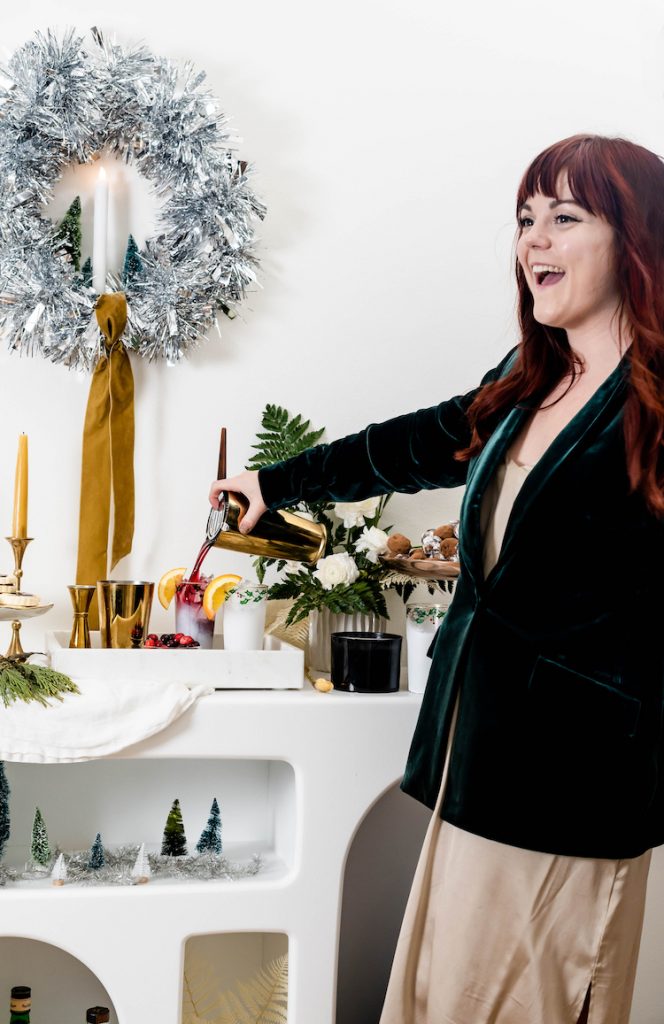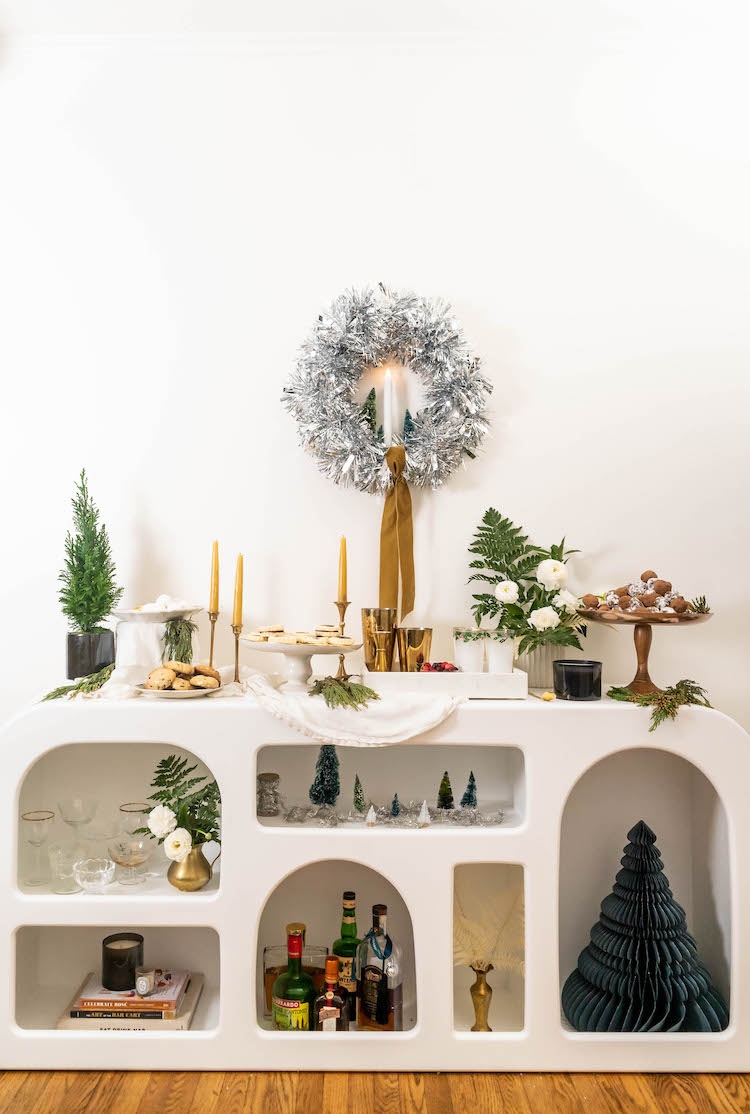 This post is in partnership with eBay and ShopStyle. Thank you for supporting the brands that help support Craft & Cocktails!
Everyone is celebrating the holidays differently this year and are having to get innovative with how we can create moments of holiday cheer from afar. Normally I am rushing to get ready to leave for most of December for the holidays at my family's house on the east coast. This year however, I am planted at home this year on the west coast. Although we will be missing family dearly, I am looking forward to the slower pace and taking the time to celebrate magical moments with loved ones I may not normally "see" this time of year! I recently planned a Craft, Cocktails & Cookie party with some of my favorite women virtually. I put together a holiday craft for everyone to do while on the call, complete with vintage holiday glassware, craft supplies, and vintage holiday decor from eBay. They are the perfect destination for finding new and vintage Christmas decorations to ramp up the holiday spirit at home.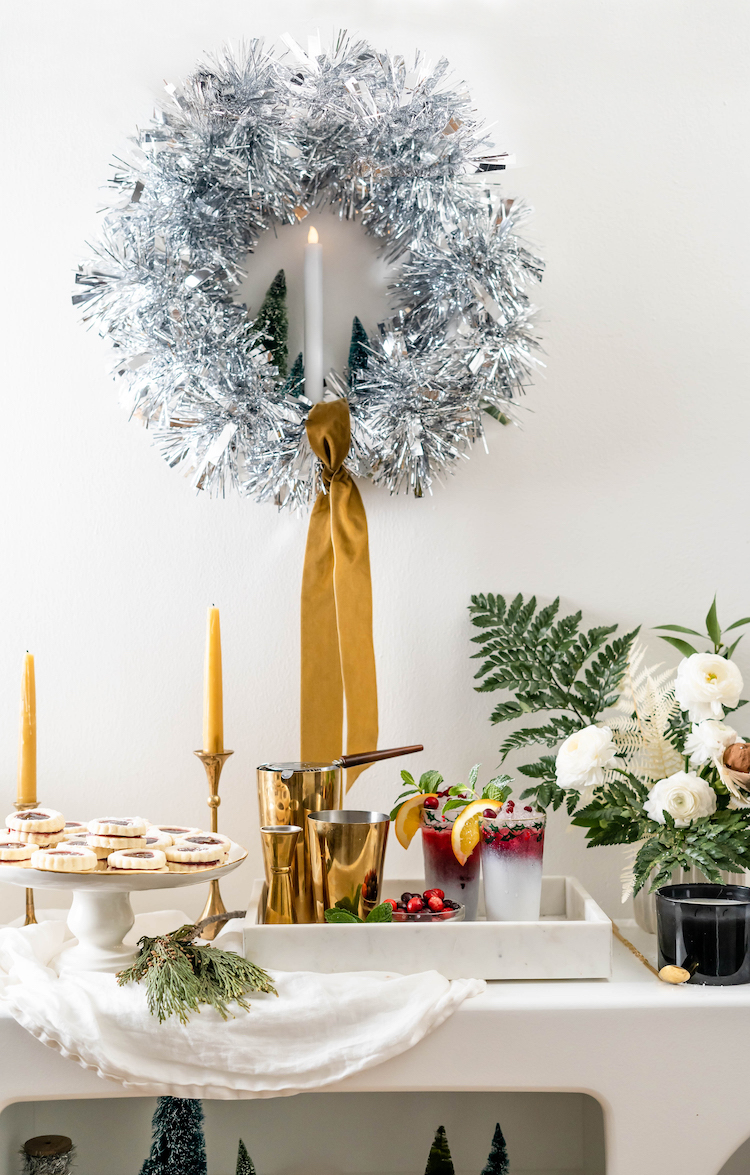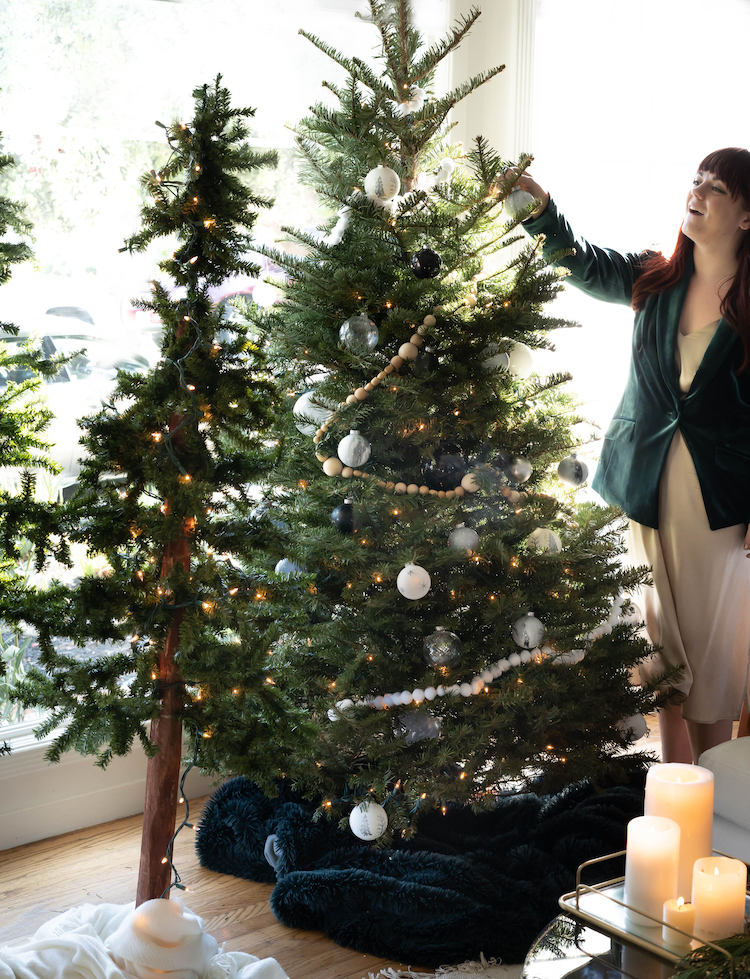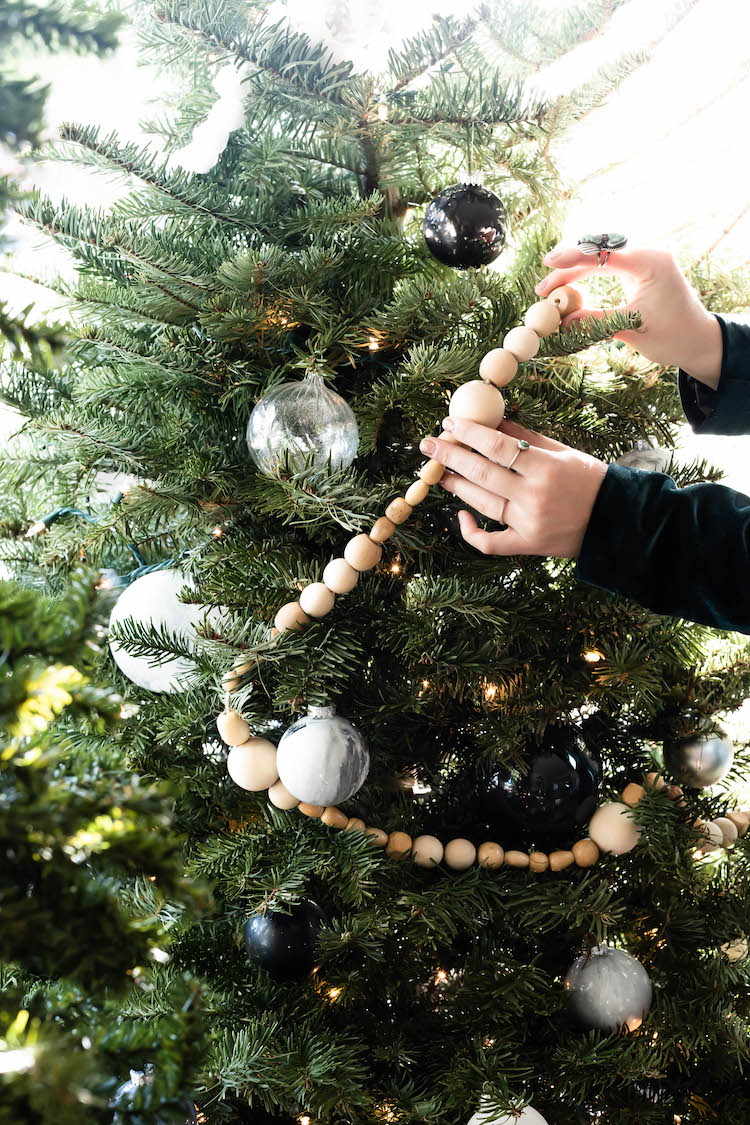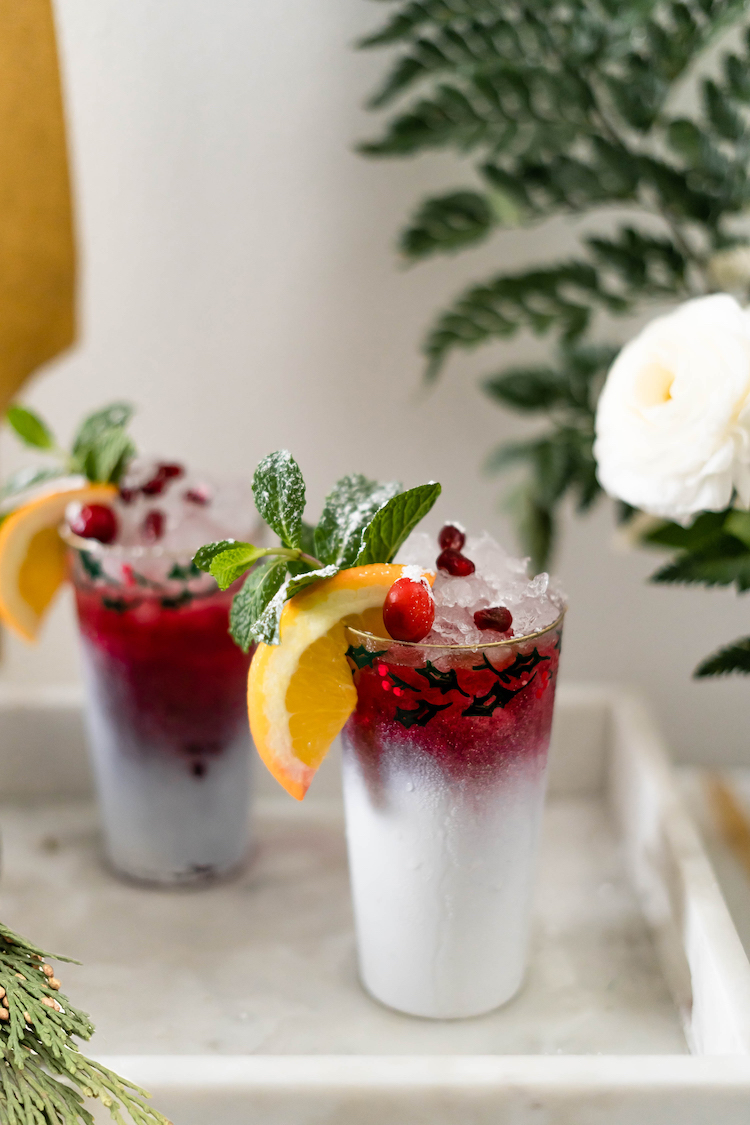 The Craft, Cocktails and Cookie party included making a vintage style tinsel wreath, sharing cookie recipes, and mixing up a favorite holiday cocktail together: The Mulled Wine Cobbler! I decorated my tree before the party with ornaments I got on eBay to create a festive backdrop for the call. As we are normally gone for Christmas, my husband and I have a tree for the first time this year! I was so excited to get to decorate the tree. Or rather 3 trees! We got one real tree and two artificial pencil trees for future Christmases. I planned a more minimal color palette for this year with black, white, and silver ornaments. Although I am eyeing these ornate vintage ornaments for next year, they have such a nostalgic feel to them that reminds me of helping decorate my grandparents' tree! Landing on black ornaments originally was not the best idea (they are impossible to find it turns out!), but eBay luckily had a selection of black Christmas ornaments that were just what I had in mind including chic black and white marbled ornaments. Layers of wooden bead garlands brought some warmth to it all while a silver starry tree topper was the cherry on top of the monochromatic tree.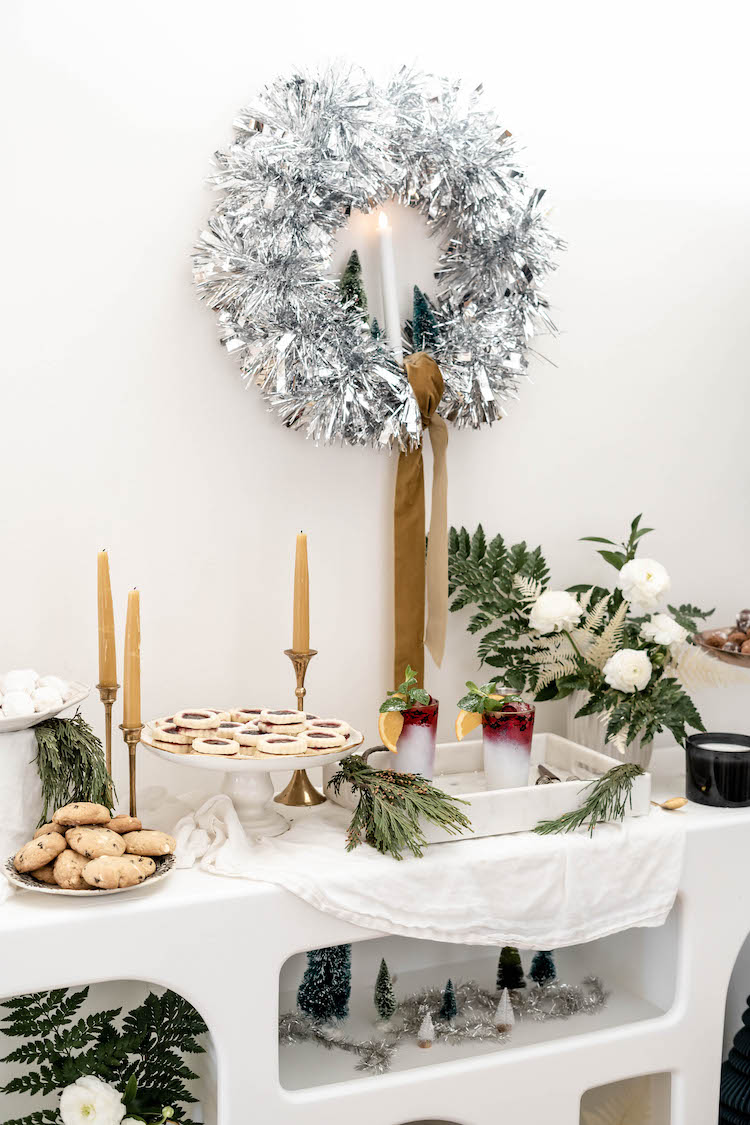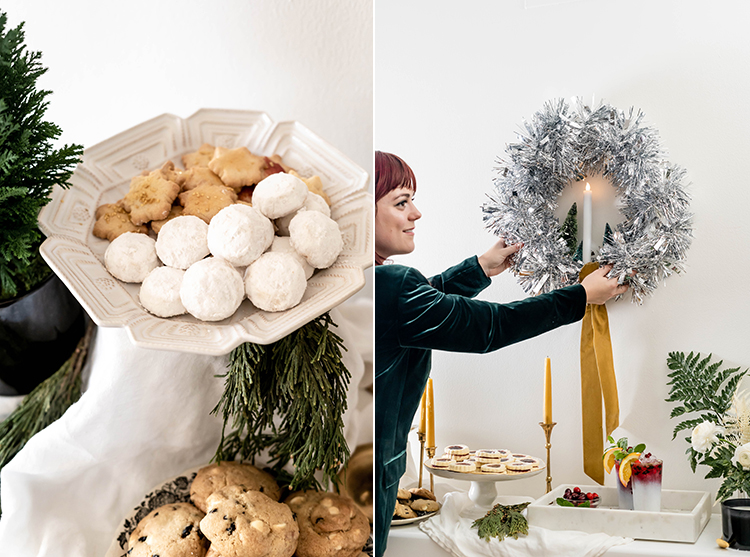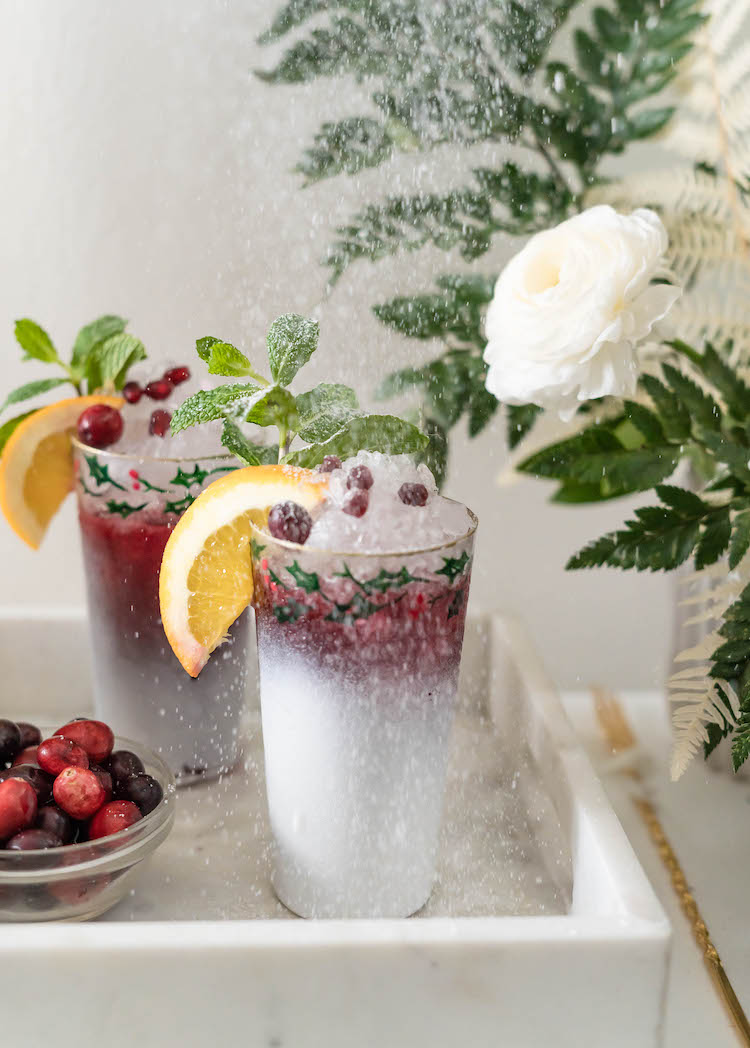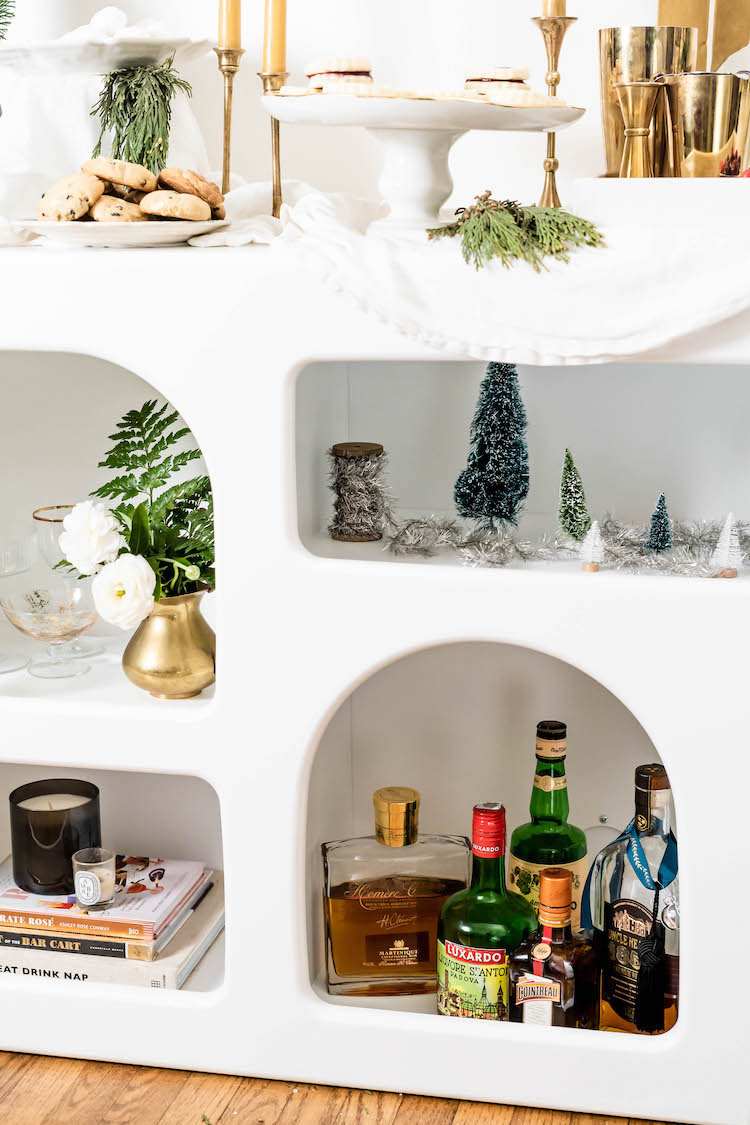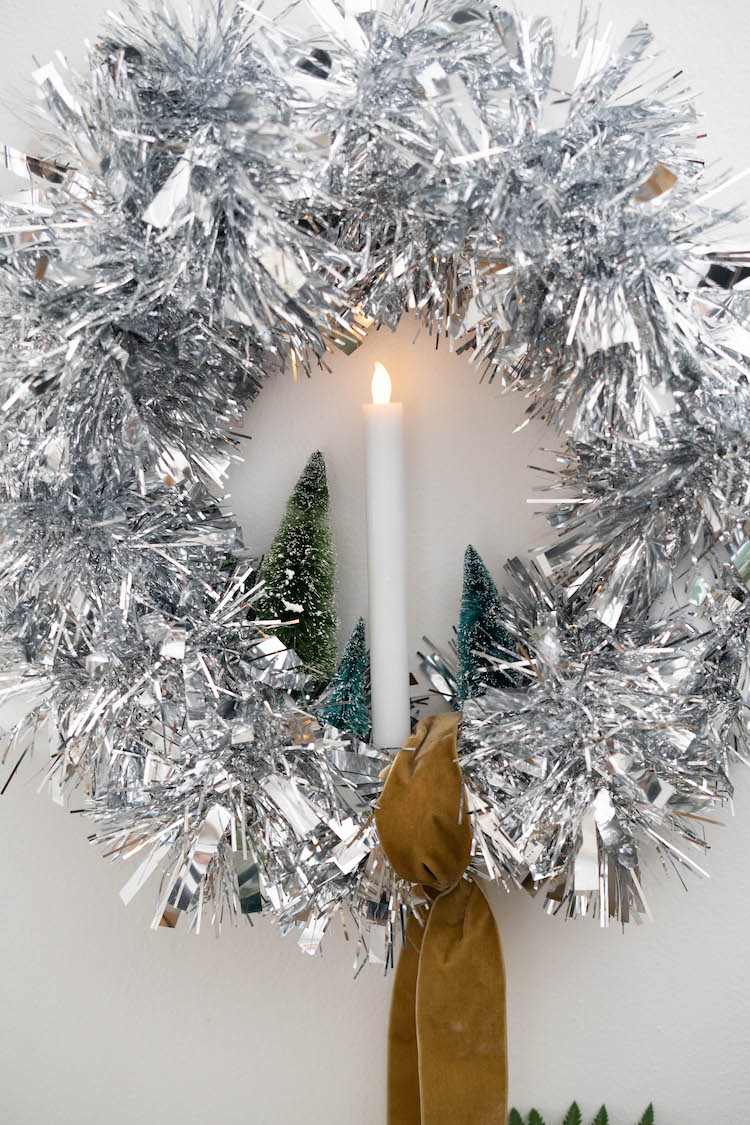 For the craft, we made a candle vintage tinsel wreath perfect for adding some shimmer when hung over bar carts, mantels, or on doors. I love the classic, glam feel of the vintage tinsel wreaths, but never found one that quite fit my style. I decided to make my own to get the perfect look I was going for: a touch of Scandinavian Hygge with glowing candles and simple velvet ribbon mixed with vintage silver tinsel garland. I got most of the supplies from eBay to make the tinsel wreath: foam wreath for the base, a silver tinsel garland, the perfect velvet mustard ribbon, miniature vintage style bottle brush trees, and LED candlesticks to add a warm glow.
I love kitschy Christmas glassware for holiday drinks, even if it's just my husband and I sipping out of them this year. These Santa tiki mugs?! So darn cute for hot drinks and coffee. The holly berry frosted highball glasses are the perfect balance of holiday kitsch and vintage glamour. You can just picture them adorning a vintage bar cart in the 50's at a holiday party. They were perfect for serving up my totally crushable Mulled Wine Cobbler. And these gold leaf ornament glasses are on my Christmas list! I always find the best vintage Fred Press glasses on eBay.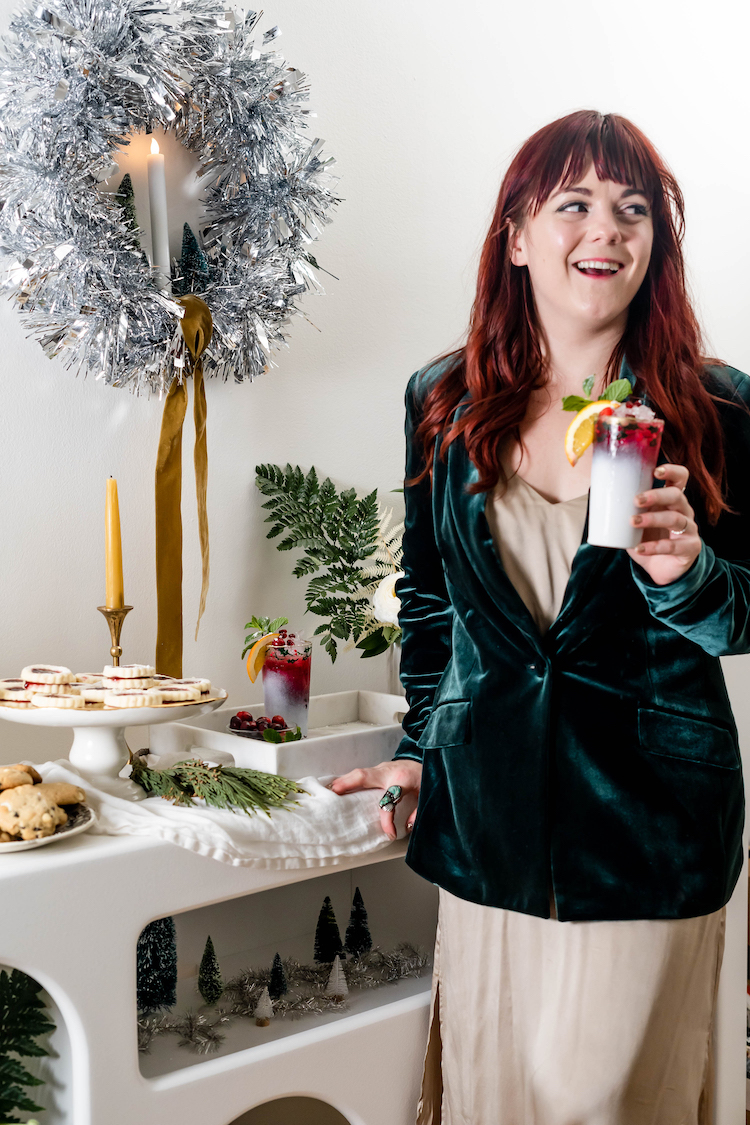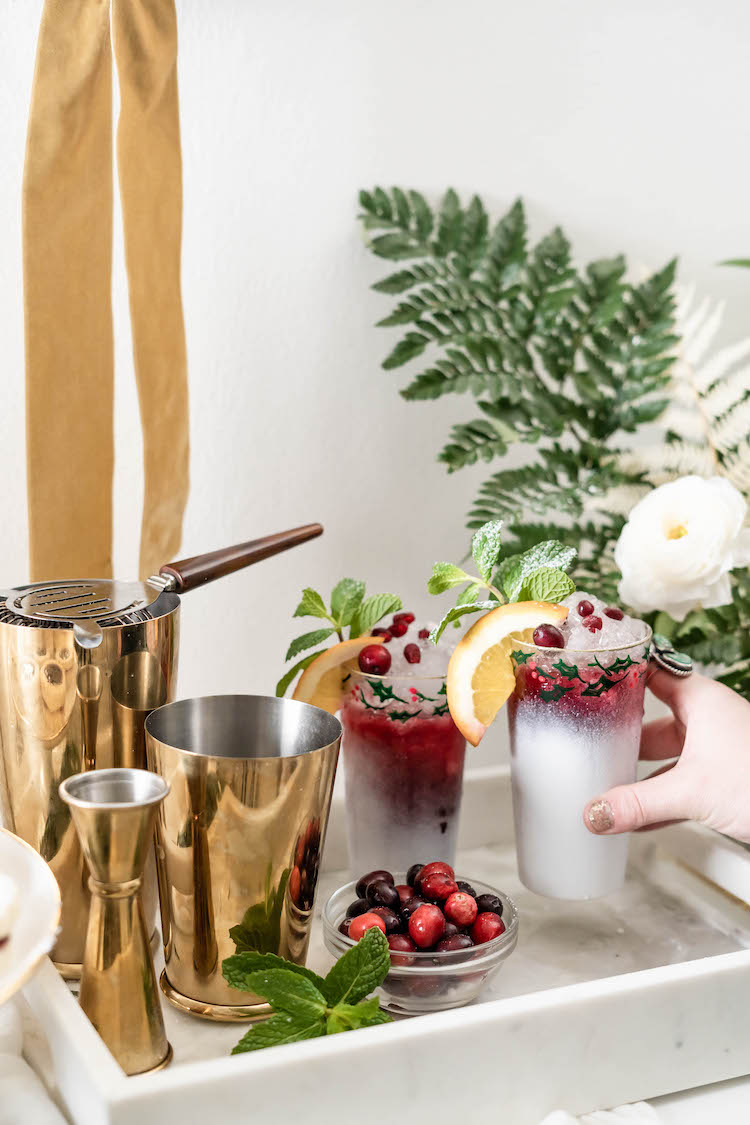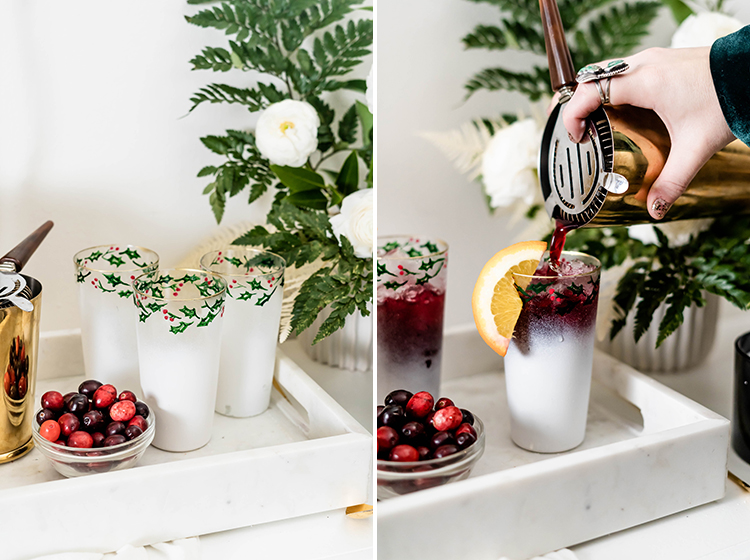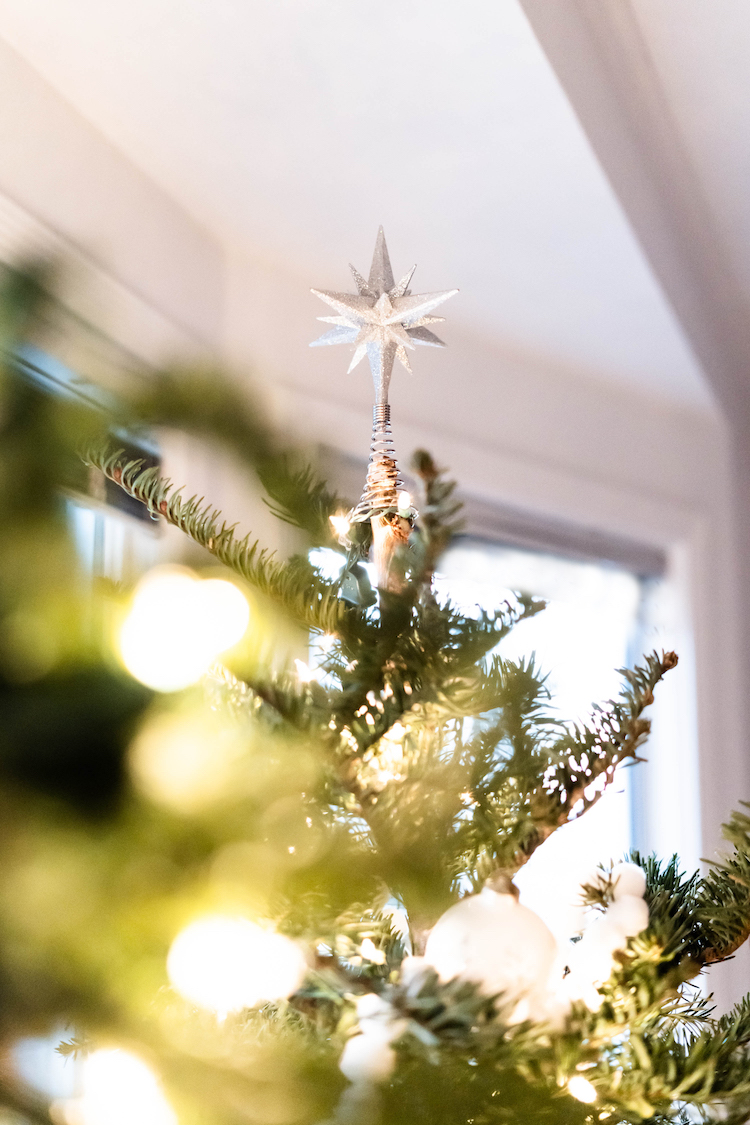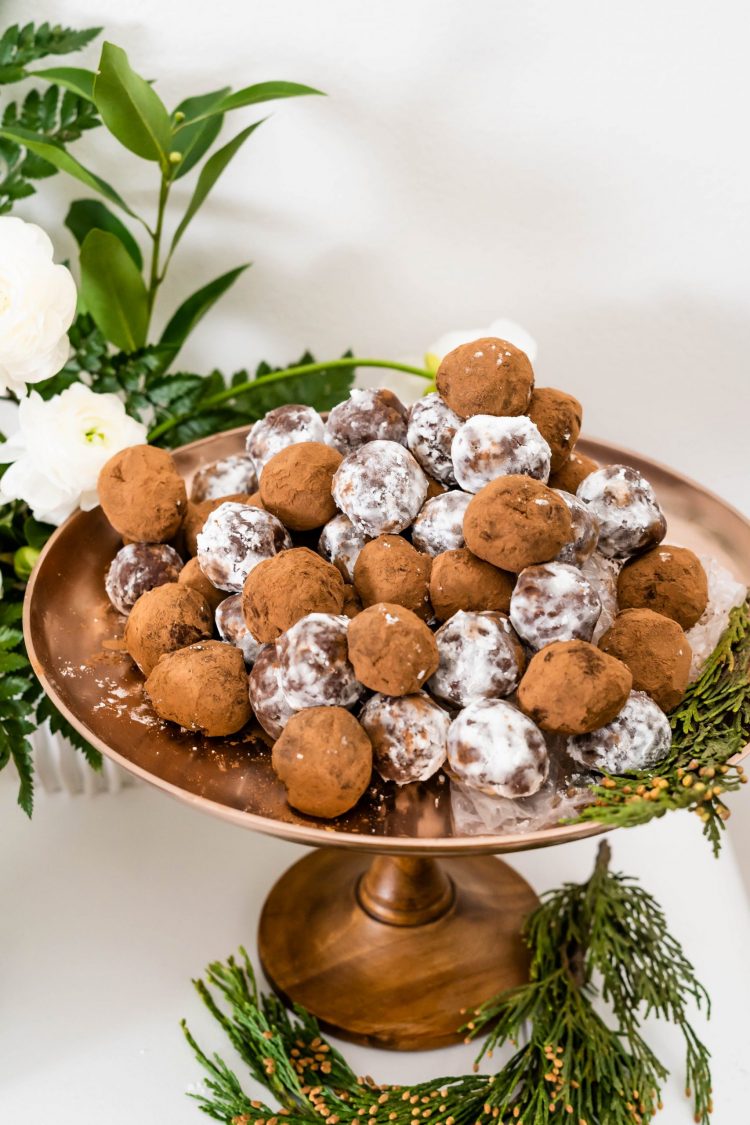 I decorated a credenza area for a cookie buffet with my favorite treats from Christmas parties past. Bourbon balls are always such a decadent and boozy treat and look beautiful piled on cake plates. Shortbread cookies are jazzed up with shimmering pearl dust mixed with creme de cacao & creme de menthe for the chocolate peppermint flavor combo, I love this time of year. I also made a batch of beautiful Linzer cookies with homemade elderflower liqueur raspberry jam served on one of my favorite Juliska plates!
I so wish we were all able to cheers in person this year, but grateful to be able to spend quality face time crafting and sipping cocktails together with friends and loved ones even if only virtually. How are you rolling with 2020 and making the holidays special this year?