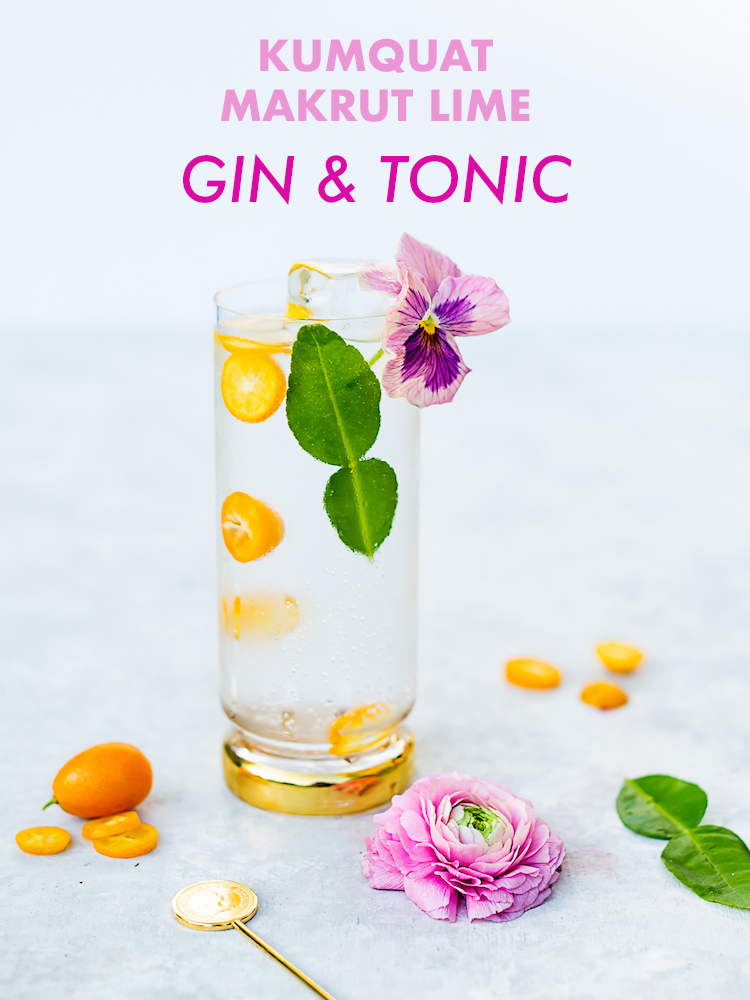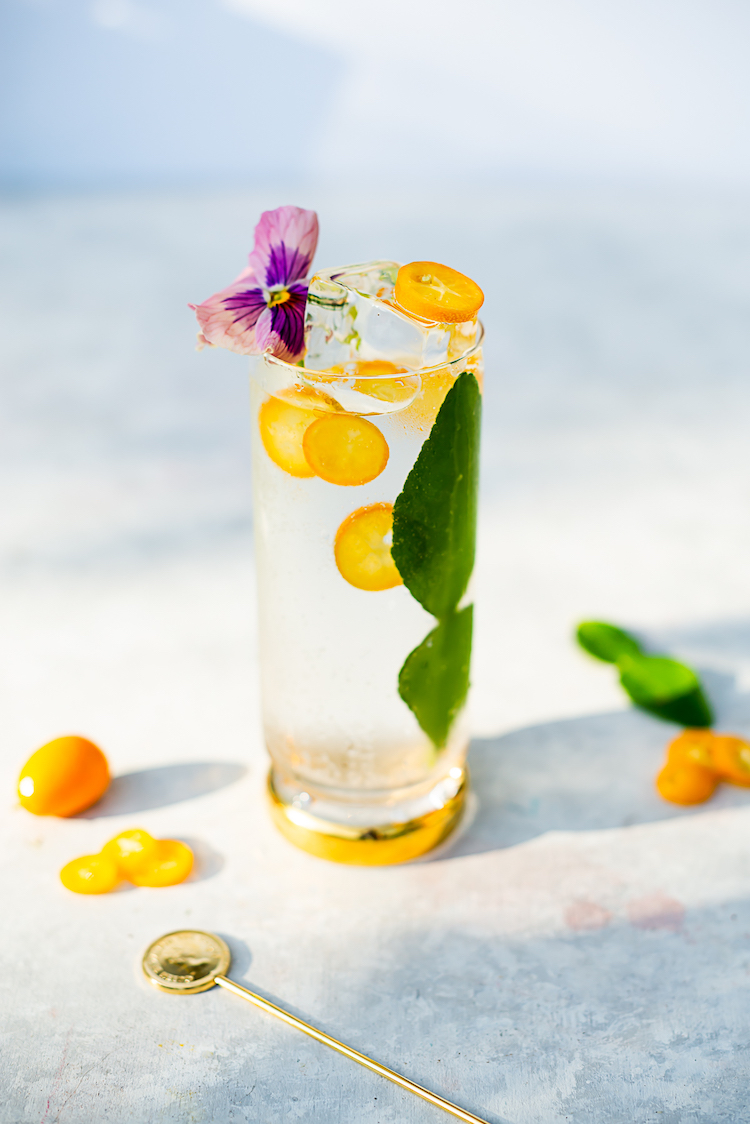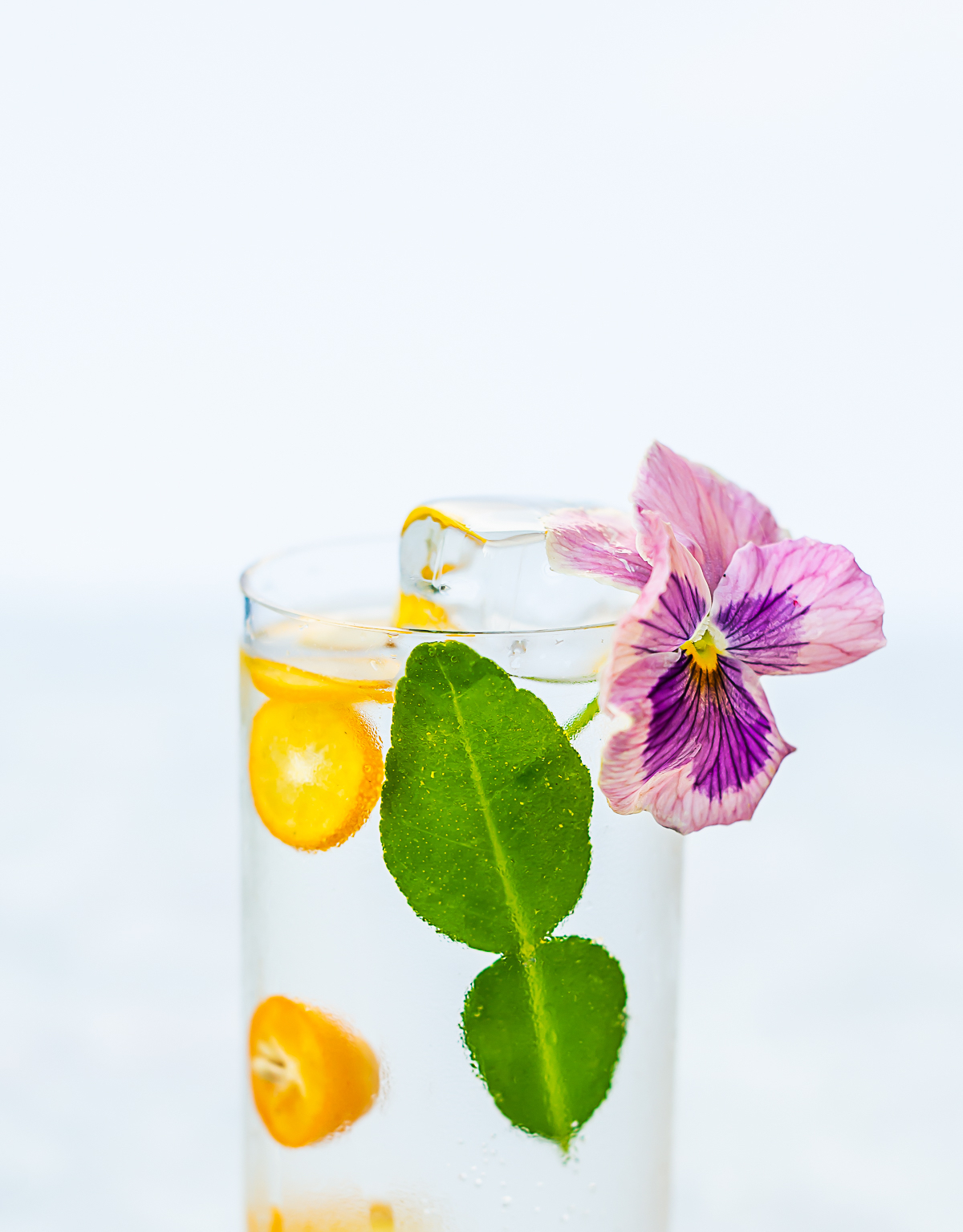 I have always been in love with Spanish Gin & Tonics! You can add an array of vibrant ingredients into your glass that add a subtle flavor that infuses as your drink. Plus, they just look absolutely beautiful! This particular one, the Kumquat Makrut Lime Spanish Gin & Tonic, comes out of my pure love for all of these ingredients aingnd want them all in one glass!
Tart kumquats, fragrant Makrut lime leaves & touch of the beautiful bitter along with the floral, citrusy Italicus aperitivo.  For the gin, I used the new Ada Lovelace Gin. It is distilled by the Coppala Family (part of their Great Women Spirits line The meyer lemon & rose it is distilled with imparts the perfrr4ect flavor for a spring gin & tonic. If you love a good Spanish Gin & Tonic like I do, be sure to check out my other recipes to spice up your next G&T.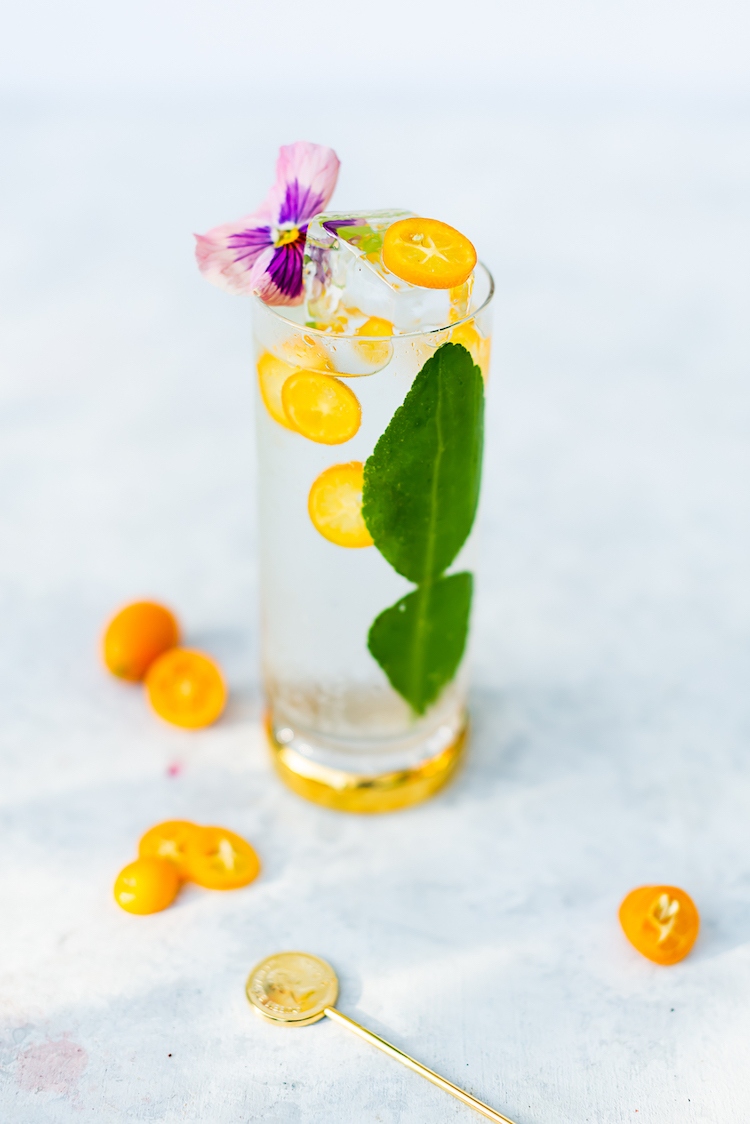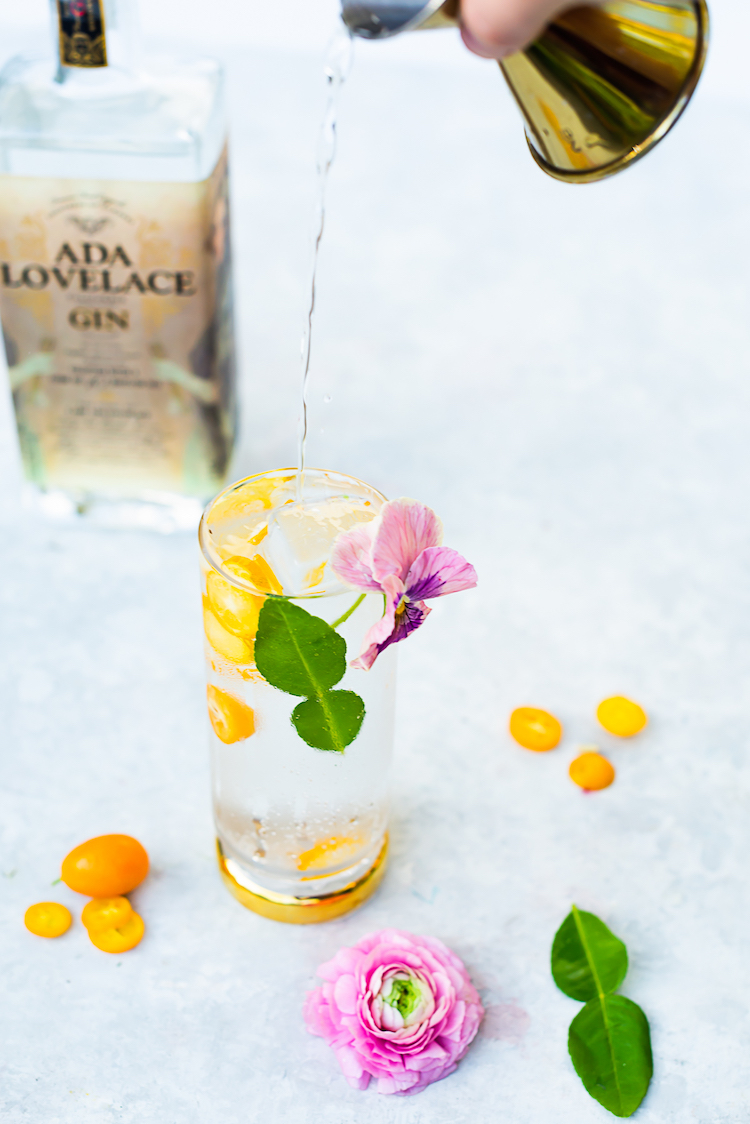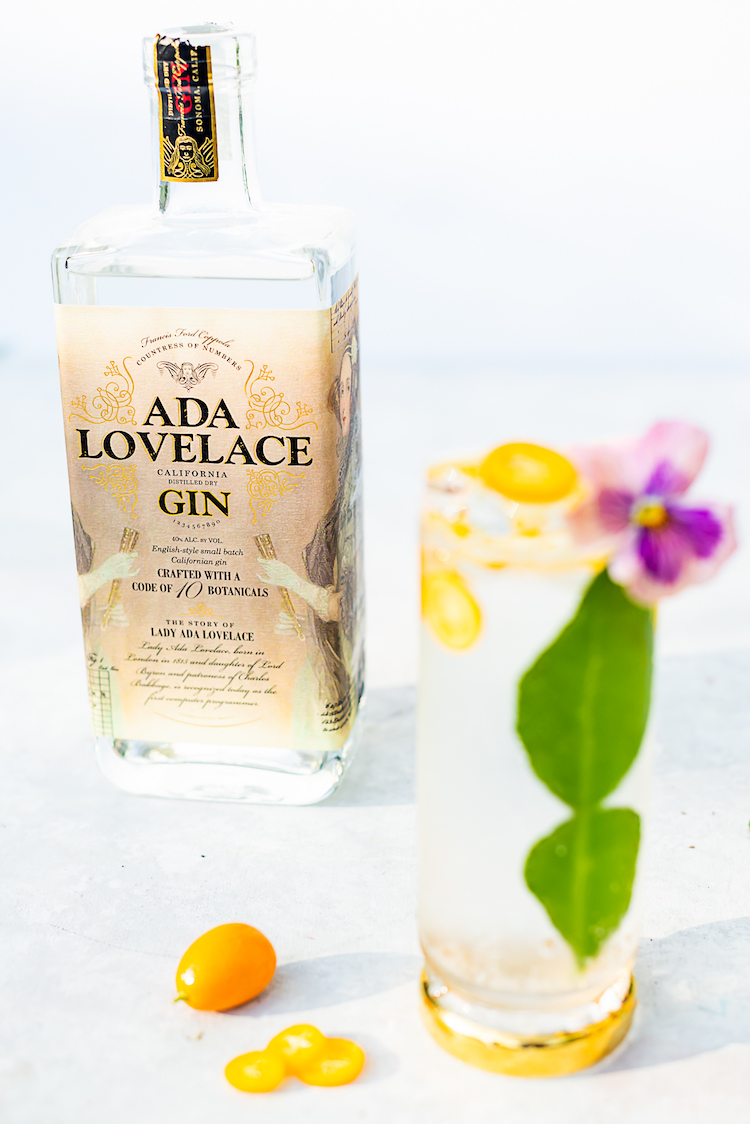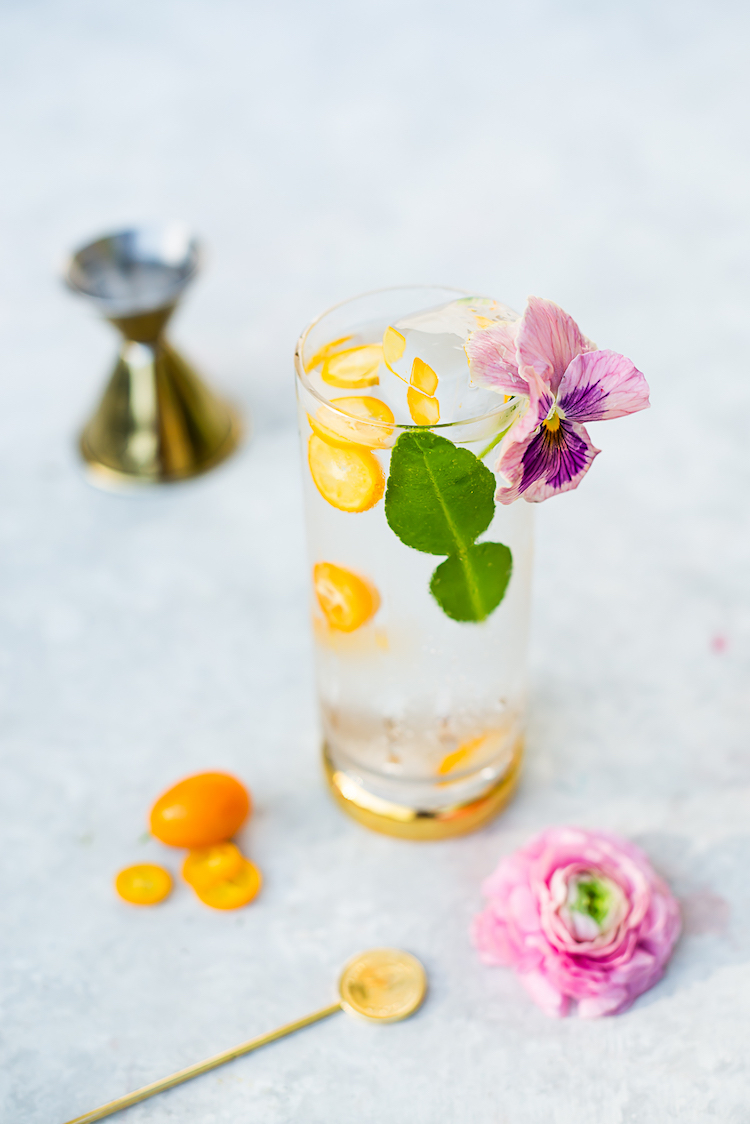 Kumquat Makrut Lime Spanish Gin & Tonic
2-3 kumquats, sliced
2 small Makrut lime leaves
2 oz New American or citrus forward gin, I used Ada Lovelace Gin
1/4 oz Rosolio Italicus Aperitivo, this is optional but adds more character to this G&T!)
4 oz tonic water, I used Q tonic
garnish: edible flower
Pre-chill your glass. Once chilled, add the kumquats and makrut leaf to the glass. Add the gin & Italicus, stir well and let infuse for 30 seconds to 1 minute. Add ice to the glass. Add the tonic water to the glass and stir. Garnish with edible flower.