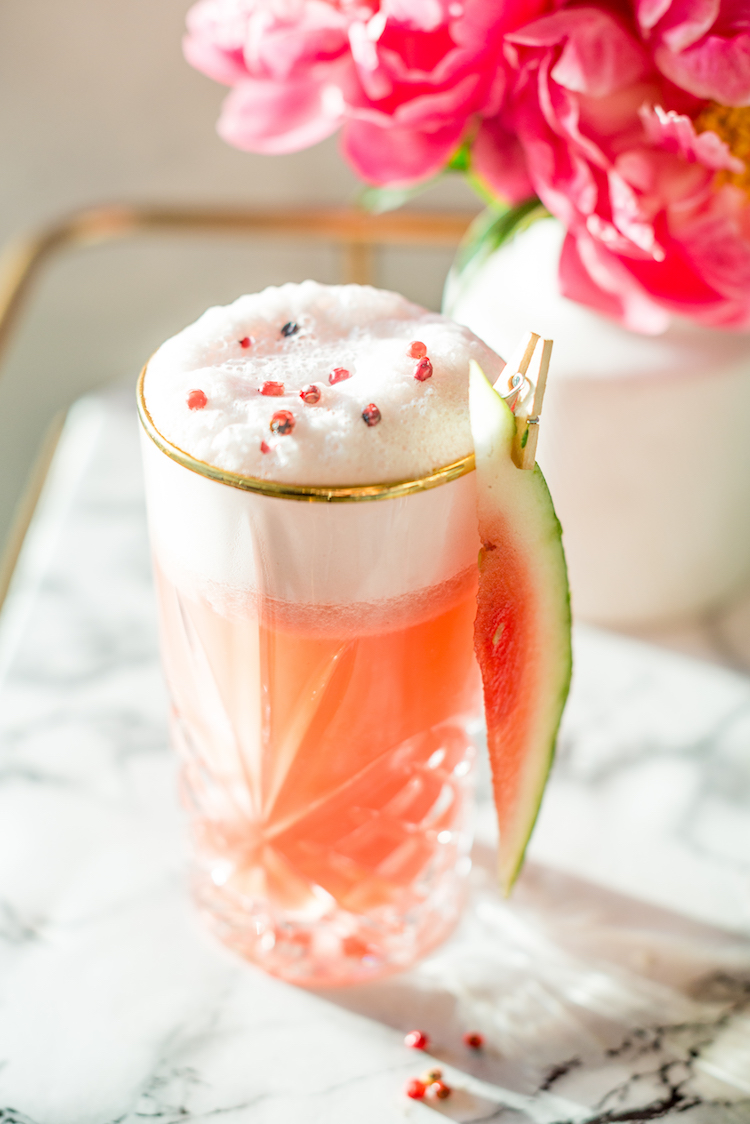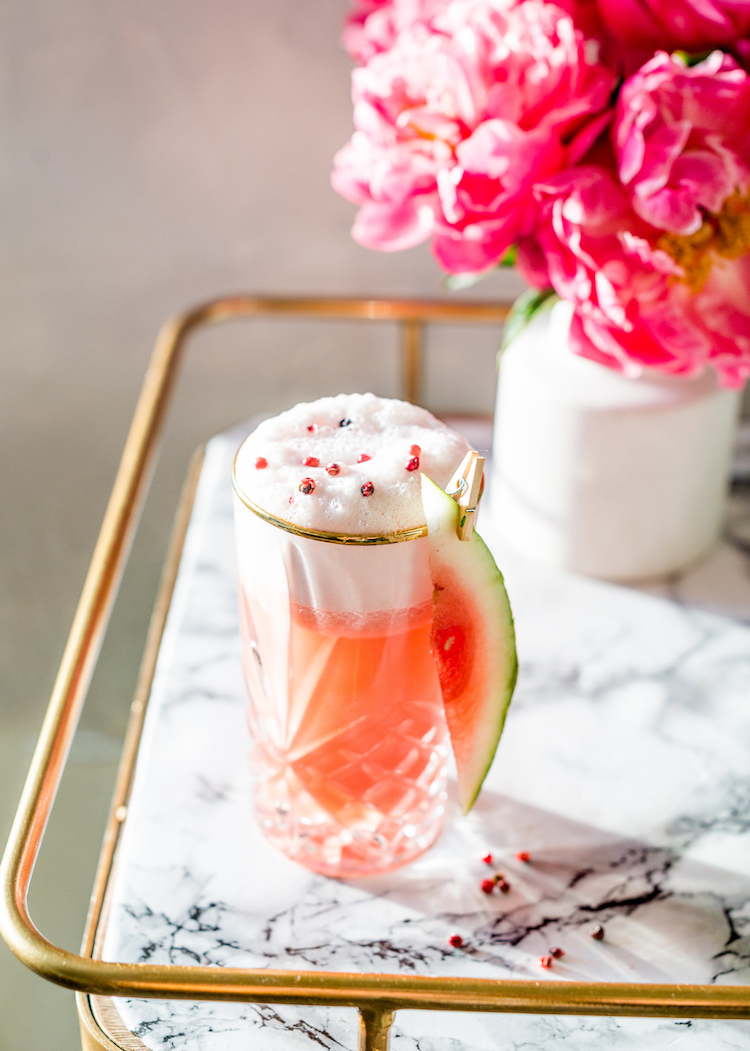 This Strawberry Watermelon Pink Peppercorn Tequila Fizz is a refreshing tipple to drink for spring and summer! Pink peppercorn (actually a dried berry) adds some spice to the nectarouse strawberry and watermelon juice. The pink peppercorn are soft compared to black peppcorns so they are perfect to garnish whole and will give pops of spice as you eat them.
STRAWBERRY WATERMELON PINK PEPPERCORN TEQUILA FIZZ
2 oz Tequila blanco, I used Pasote
3/4 cup strawberry watermelon pink peppercorn juice (recipe below)
1/2 oz lime juice
1 egg white from a large egg
1 oz soda water
garnish: watermelon slice, pink peppercorns
Directions
Make the pink peppercorn juice, recipe below. Add the first 4 ingredients into a shaker without ice to dry shake for a minute. Add ice and shake. Strain into the glass. Top with soda water. Garnish with watermelon slice (I attached mine with a mini clothes pin) and pink peppercorn.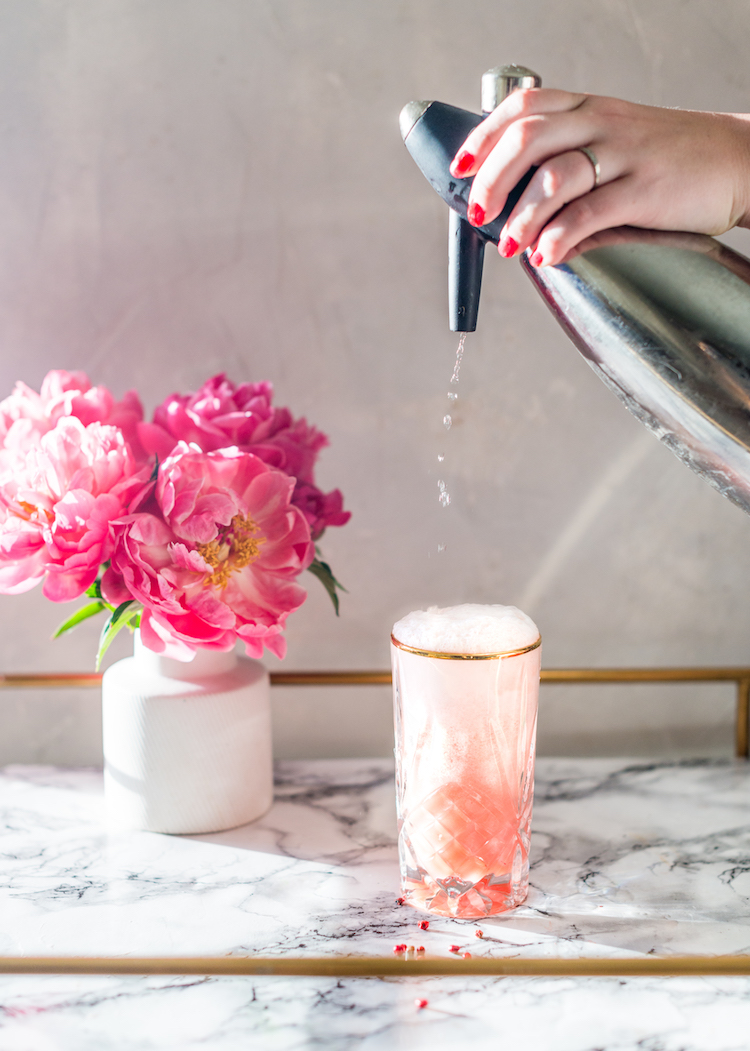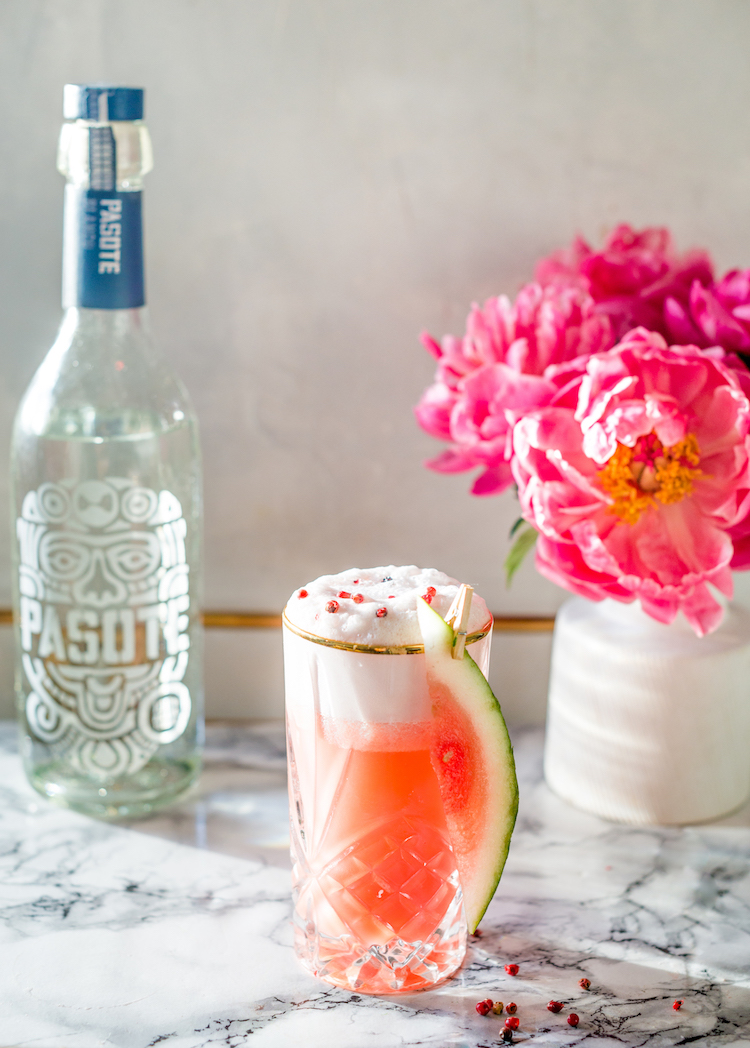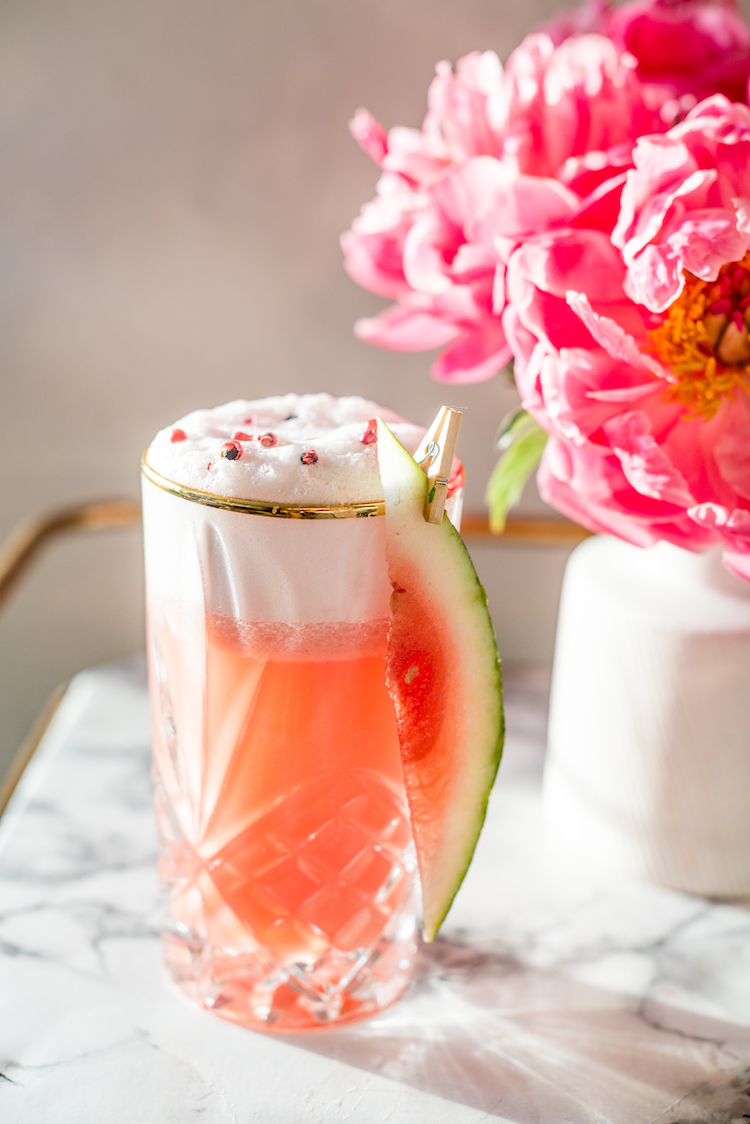 Strawberry Watermelon Pink Peppercorn Juice
4 oz strawberries, hauled
4 oz watermelon, rims removed
4 tsps honey
50 pink peppercorn
Directions: Blend all in a blender for 30 seconds. Strain through a fine mesh strainer. Use in the cocktail above.