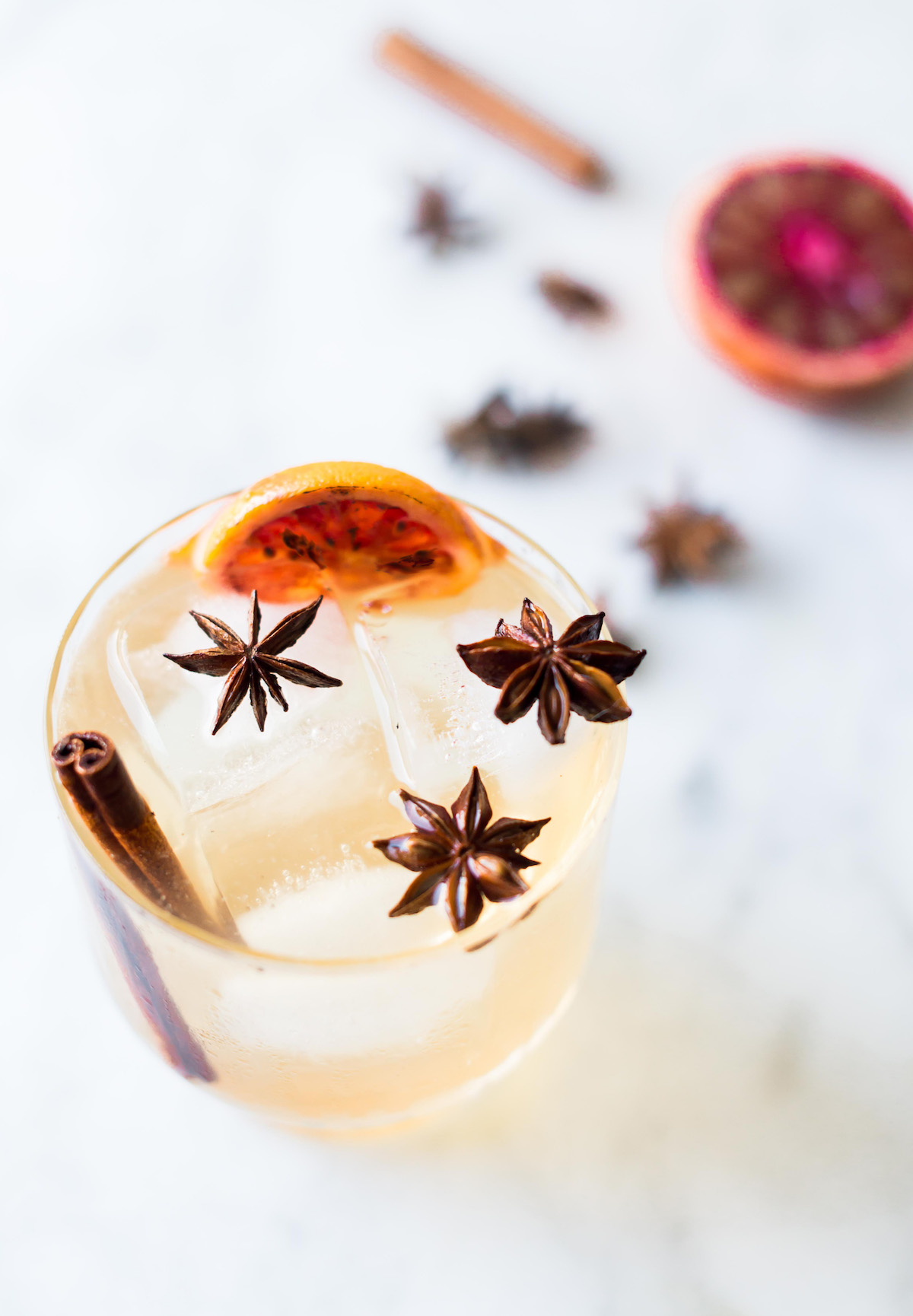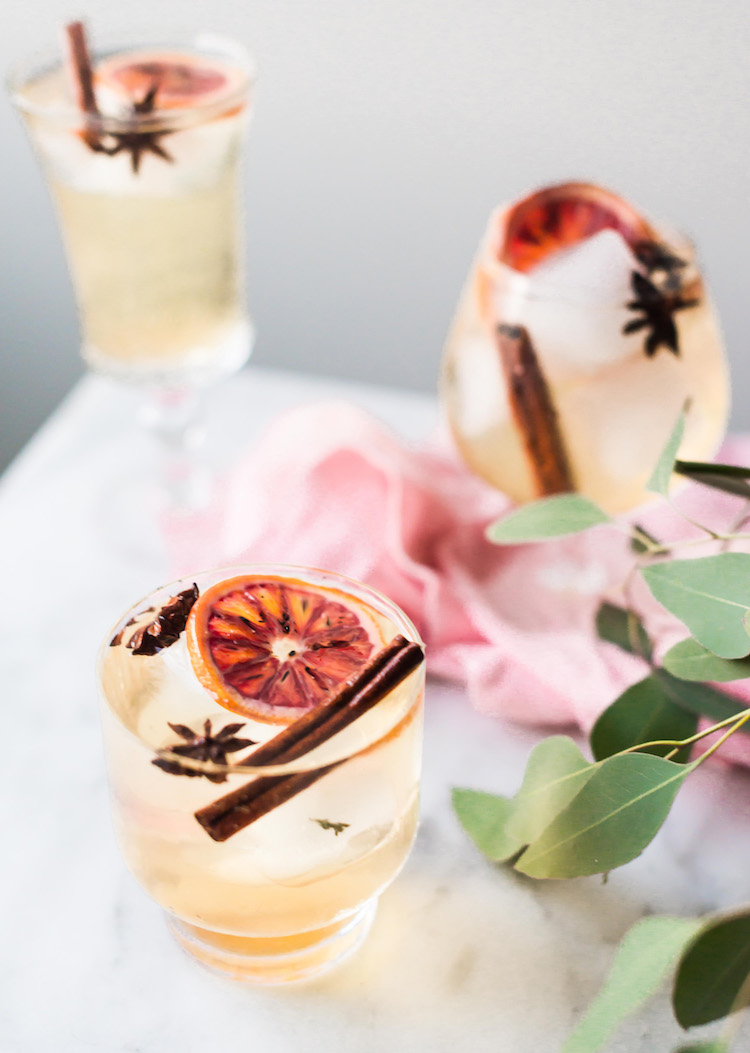 When you imagine sipping Gin and Tonics, do you envision outdoor sipping in the sun in 80 degree weather or bundled up under a cozy blanket in -8 degrees? Why not both?! Refreshing cocktails shouldn't be reserved for sipping in summer breeze's that make you feel fine. Maybe it is my upbringing of year round Gin & Tonics, but there is no wrong way to drink a G&T, I say! This Brûléed Blood Orange Spiced Winter Gin & Tonic is my way of change everyone's mind about this versatile mixed drink.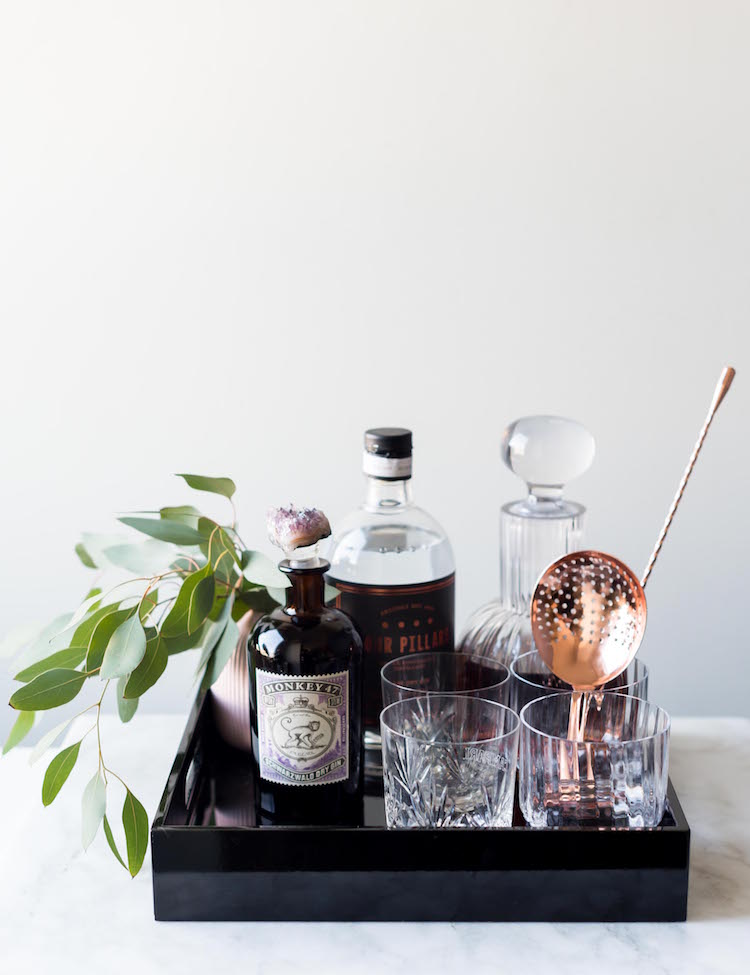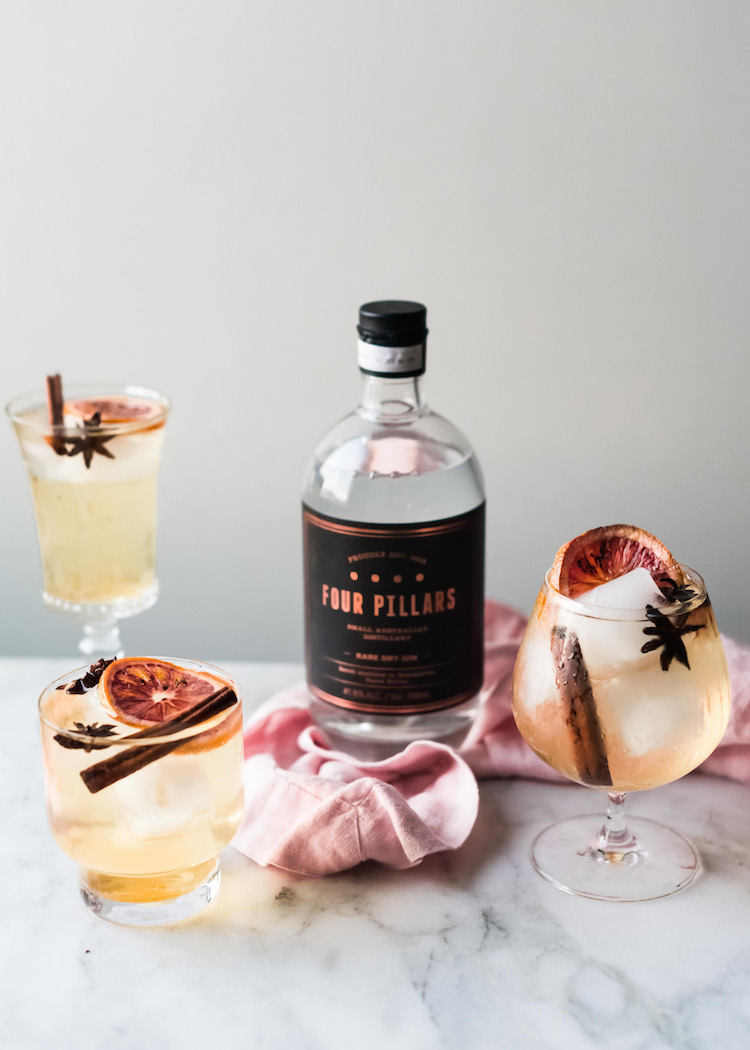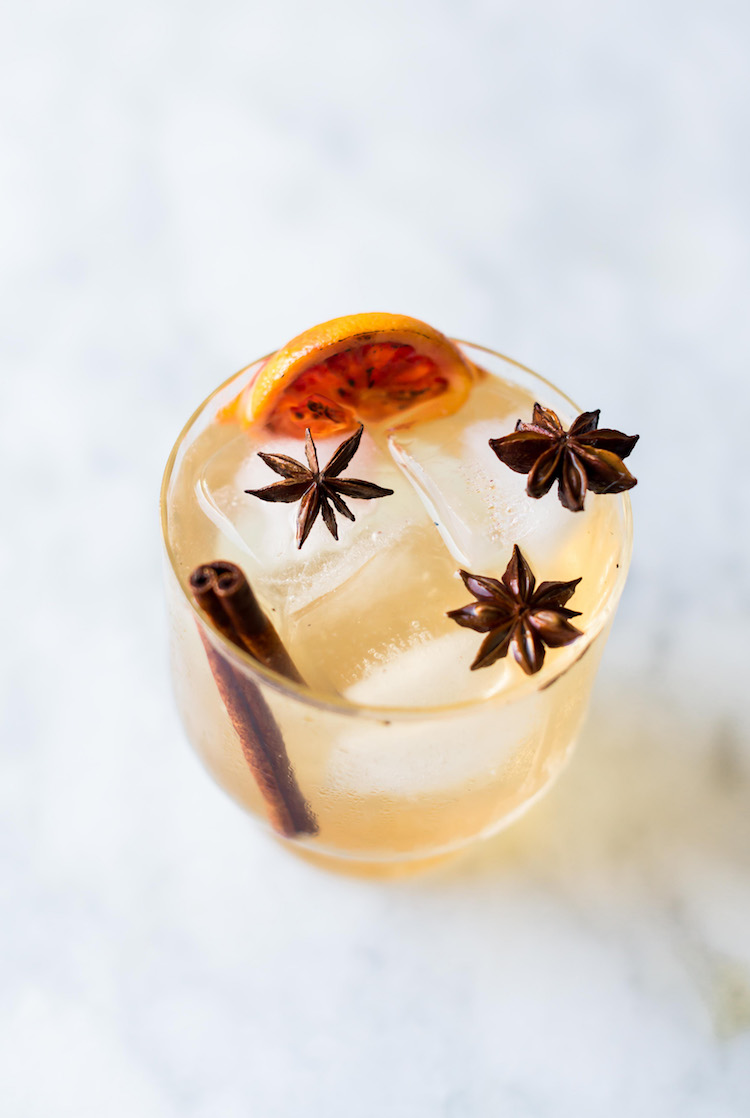 Post holidays, there is a need for fresh and light food as well as drinks and I find the perfect drink for this is a gin & tonic. Spanish Gin & Tonics are a spin on the classic from England with added fruits, herbs and botanicals that infuse the simple drink with added flavor. 
I used Four Pillars Rare Dry Gin for this particular G&T. I was recently gifted a bottle of this Australian Distilled Gin from Negroni queen herself Melissa Watson. Working in a palace of booze that is Bitters & Bottles, she is familiar with all the best spirits. Her and my husband were gushing over the Four Pillars brand at a recent gin meet-up. Before I could blink, she had a bottle sent to our door to enjoy. Booze friends are the best friends! The Four Pillars Rare Dry Gin is a one fine gin. One you can easily find yourself sipping straight among a group of great friends before you've realized you've finished off a bottle before you can say drink drank drunk. Not saying it happened with this bottle, but it may have happened with other particularly un-named gins before. Oops.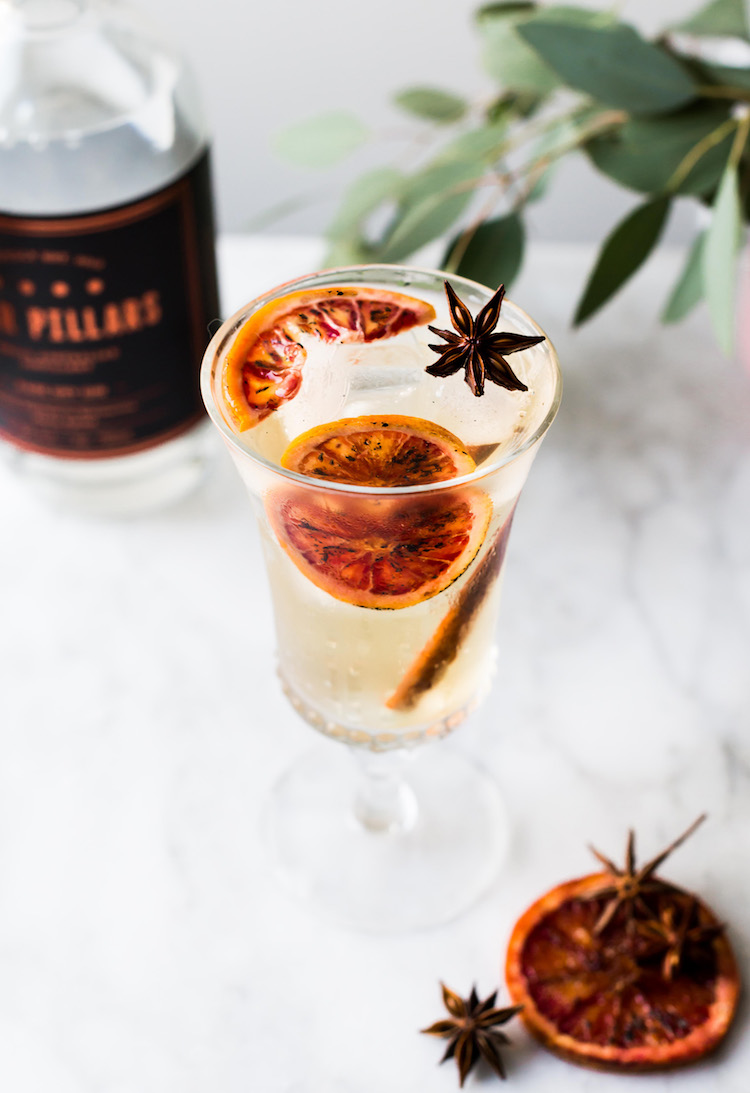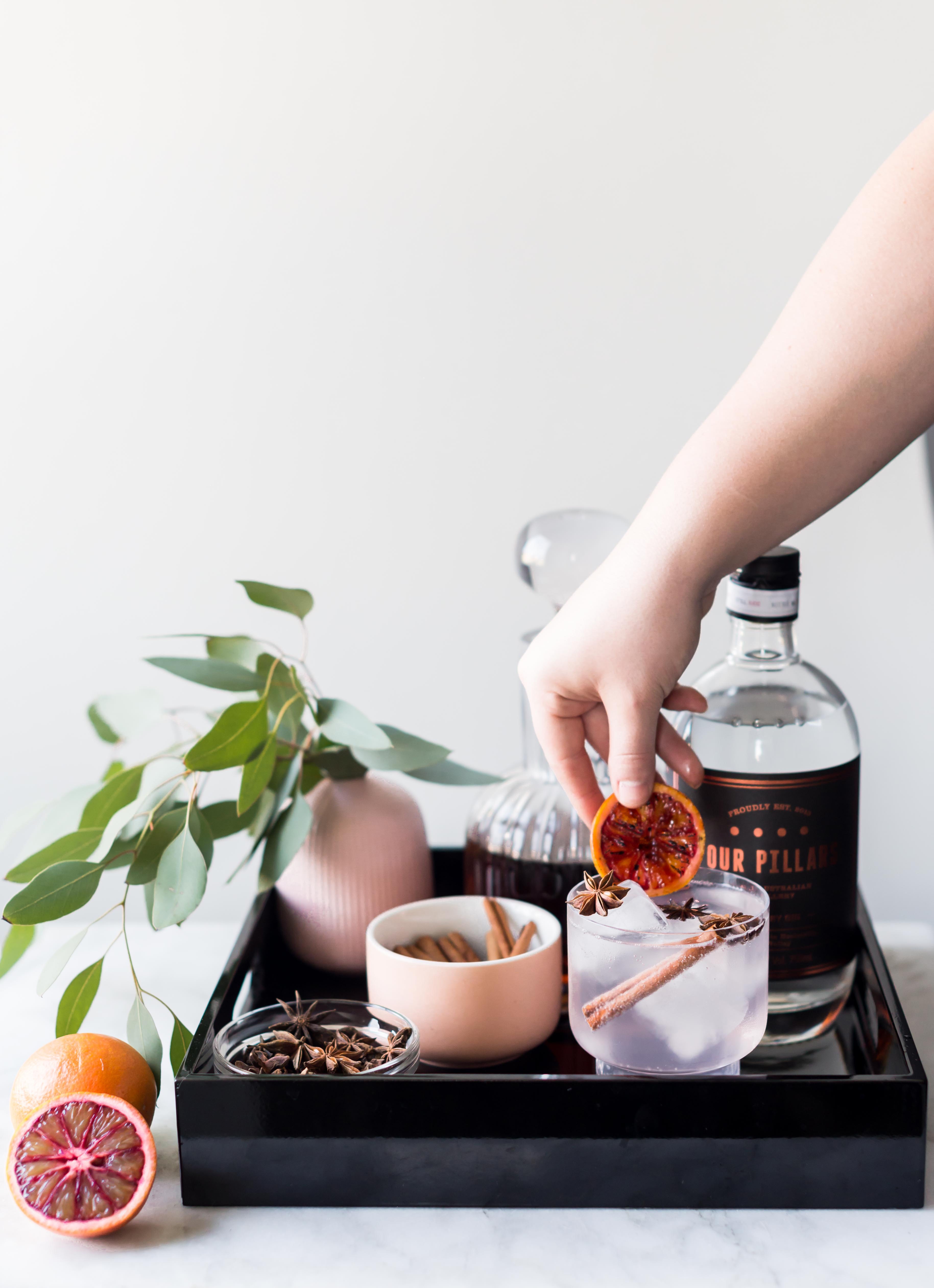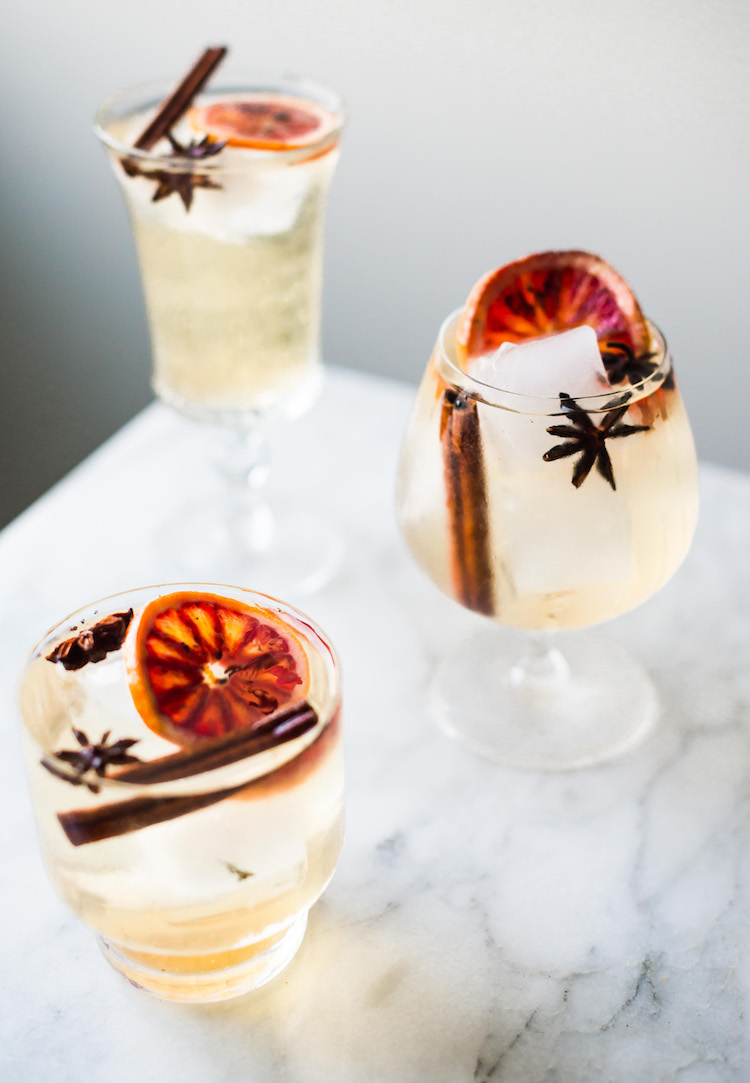 A citrusy and spicy spirit, the Rare Dry Gin was perfect for the Winter Gin & Tonic. Four Pillars distills whole oranges, versus just the peels along with star anise, cinnamon and native Tasmanian pepperberry leaf. Although it can be hard to pick the perfect spirit fit for each drink, the Rare Dry Gin was a clear winner of "What of my many gins do I use for this drink?". It was meant for this Winter Gin & Tonic with Brûlêed Blood Orange & Spices!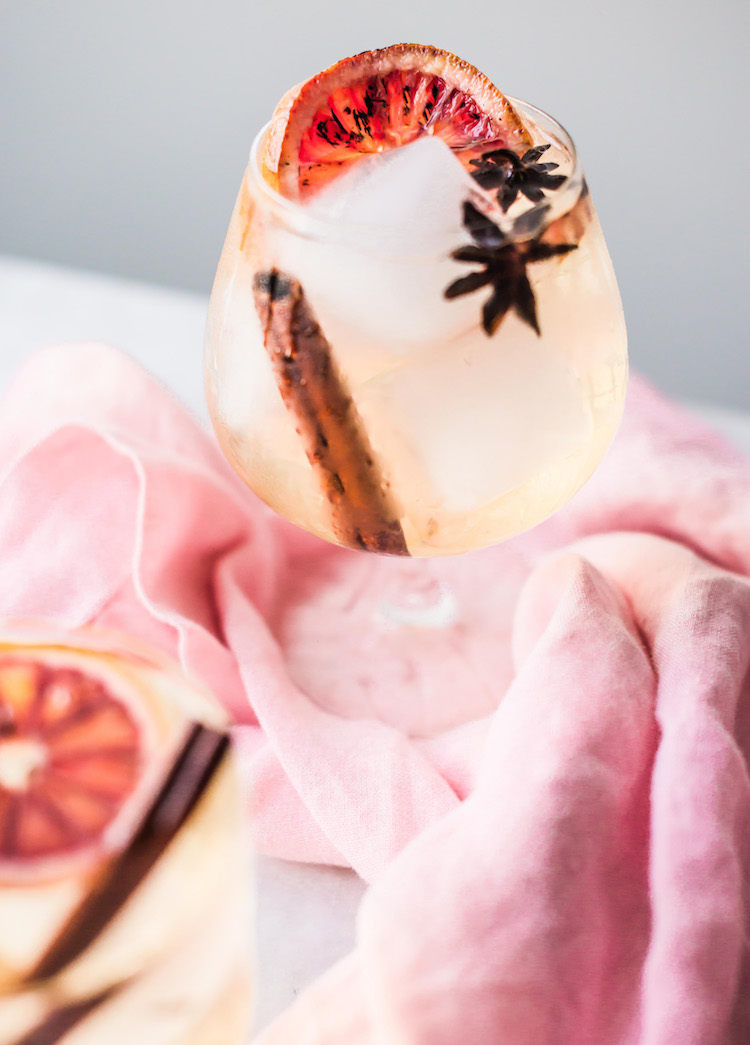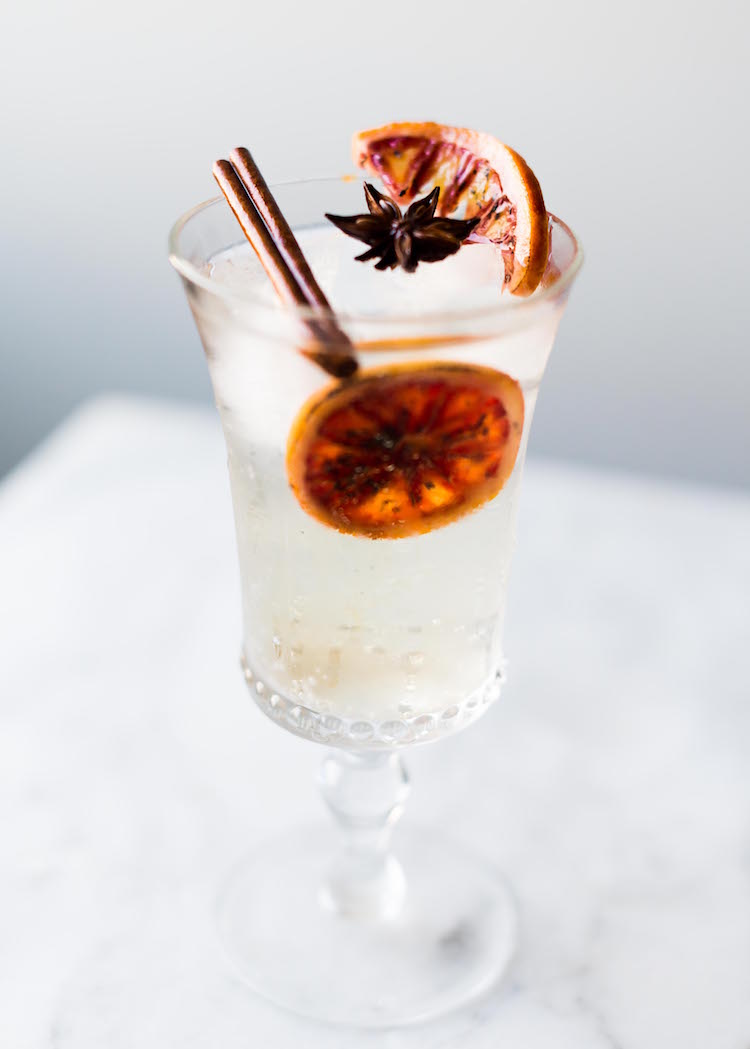 Brûléed Blood Orange Spiced Winter Gin & Tonic
serves 1
glassware: large round wine glass or flutter glass 
tools: bar spoon
2 brûlêed blood orange slices

1 teaspoon cane sugar

1 cinnamon stick

3 star anise pods

2 oz Four Pillars Rare Dry Gin, or other balanced citrus gin

5 oz Fever tree tonic, or other tonic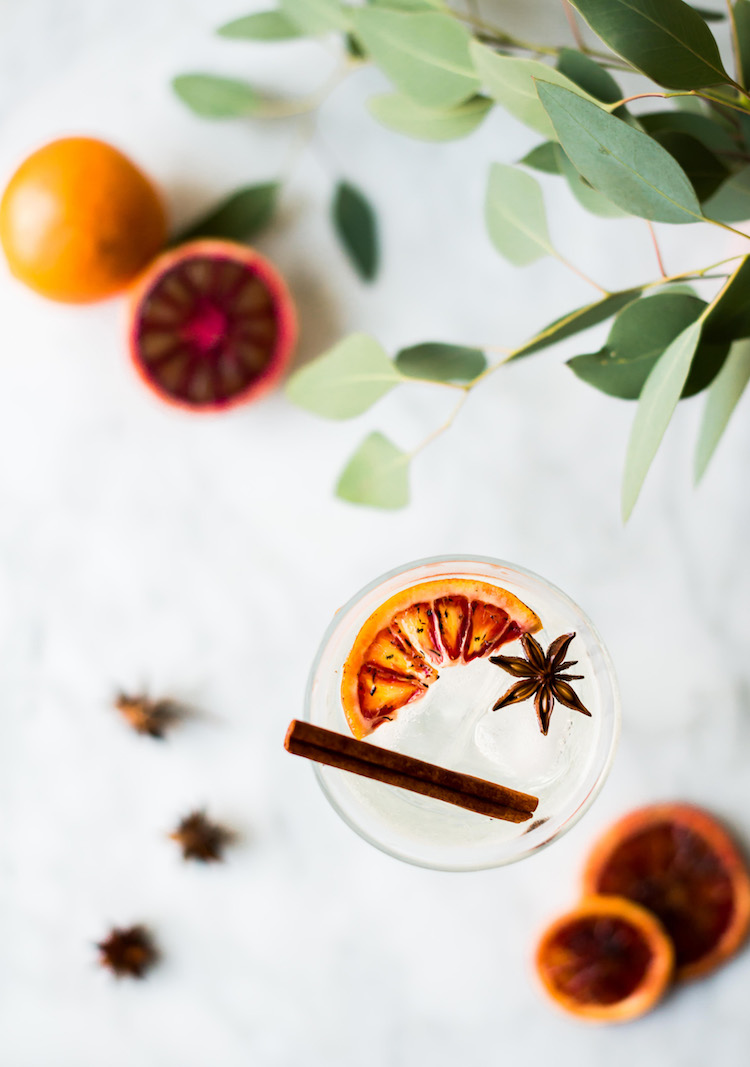 Directions
1. Chill the drinking glass for at least 10 minutes either in the fridge or with ice in the glass. Dump the ice if using.
2. Brûlée blood orange slices following these directions.
3. Add ice to the chilled glass. Add the brûléed blood orange slices. cinnamon stick, and star anise into the glass.
4. Pour gin into the glass over the ingredients to help infuse the flavors.
5. Add the tonic to the glass and stir before drinking.