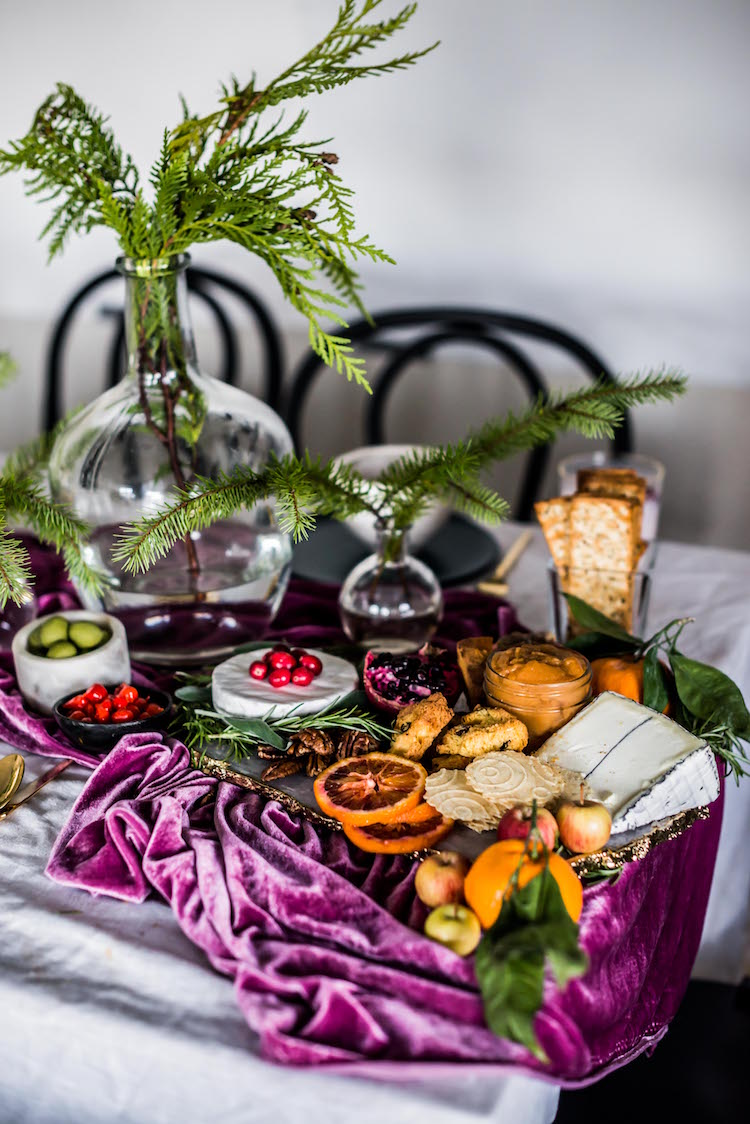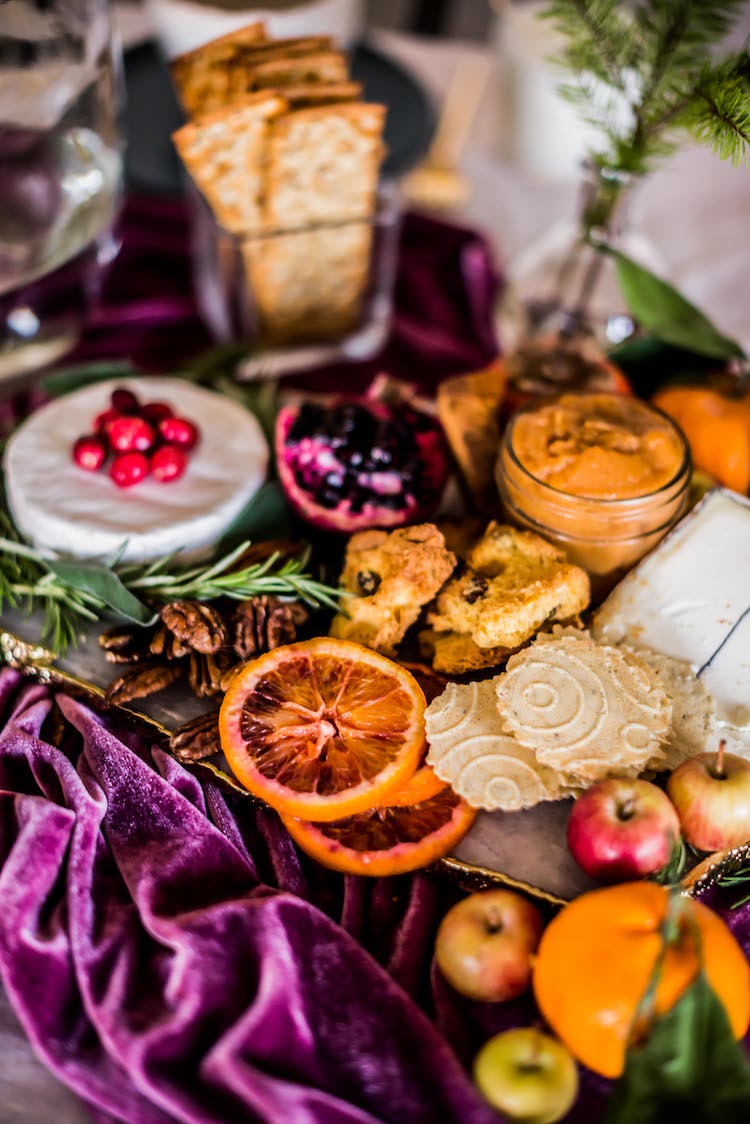 For a holiday happy hour, I recently put together this Winter Cheese Plate! I turn to cheese plates a lot for an easy appatizer. They don't take long to assemble and they make a real impact on the table. I extend the cheese plate down the table which creates a cornucopia like effect that allows guests on any end of the table to be able to reach the cheese!
This Winter Cheese plate features a variety of  jams, cheeses, and winter fruits. I made persimmon butter for this cocktail and ended up being a perfect spread. I also had a stroke of genius and sliced up some Panettone and toasted them! So delicious with the persimmon butter! I shared my Winter Cheese Plate suggestions below for you to recreate at home. You are welcome 😉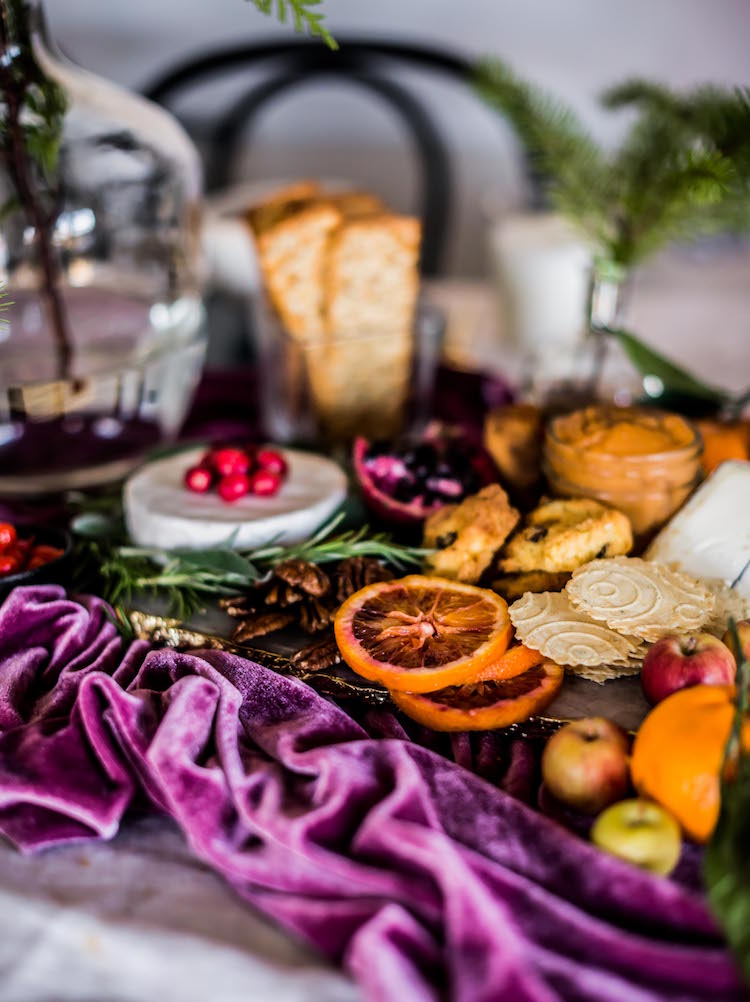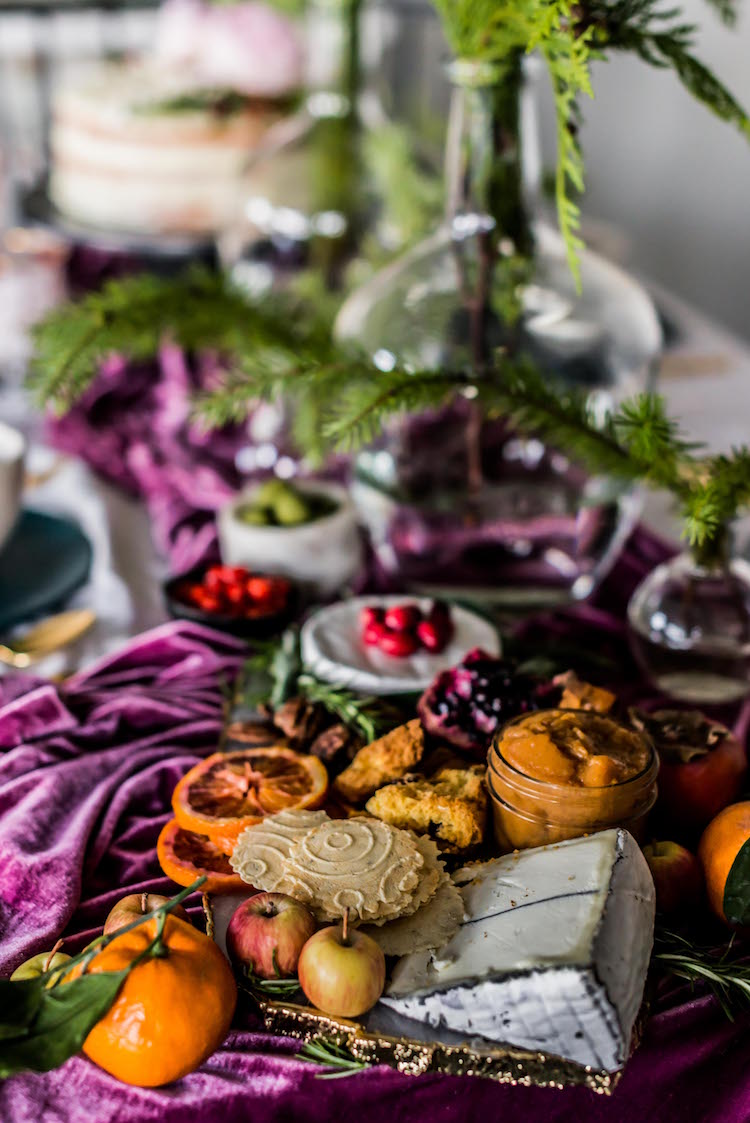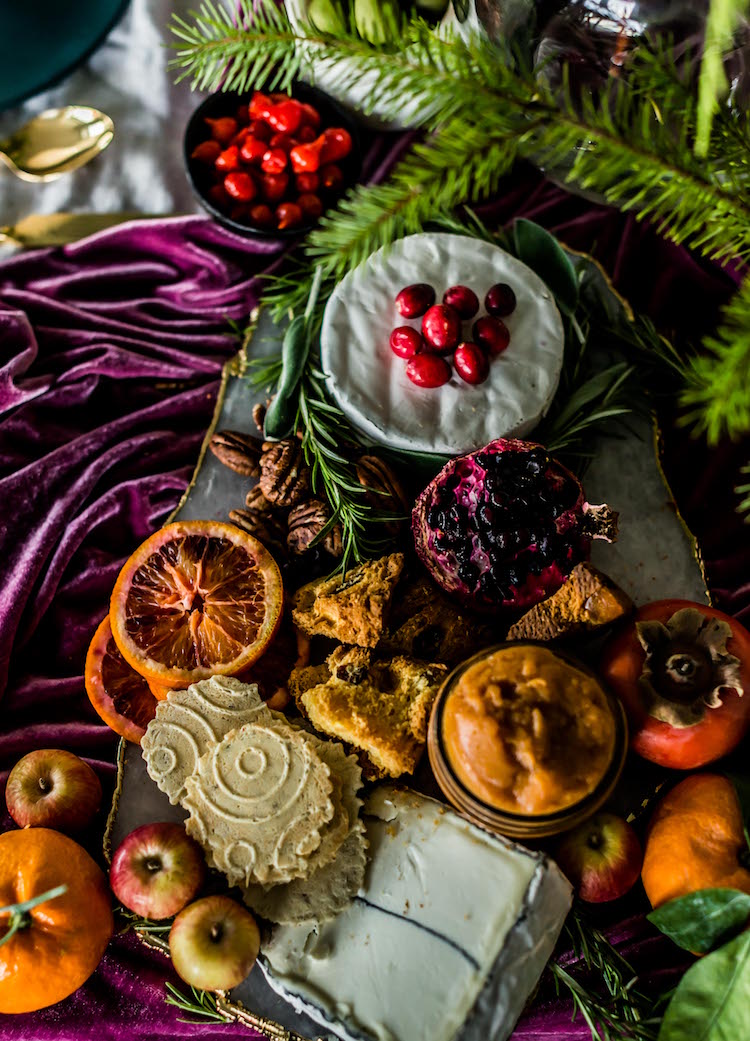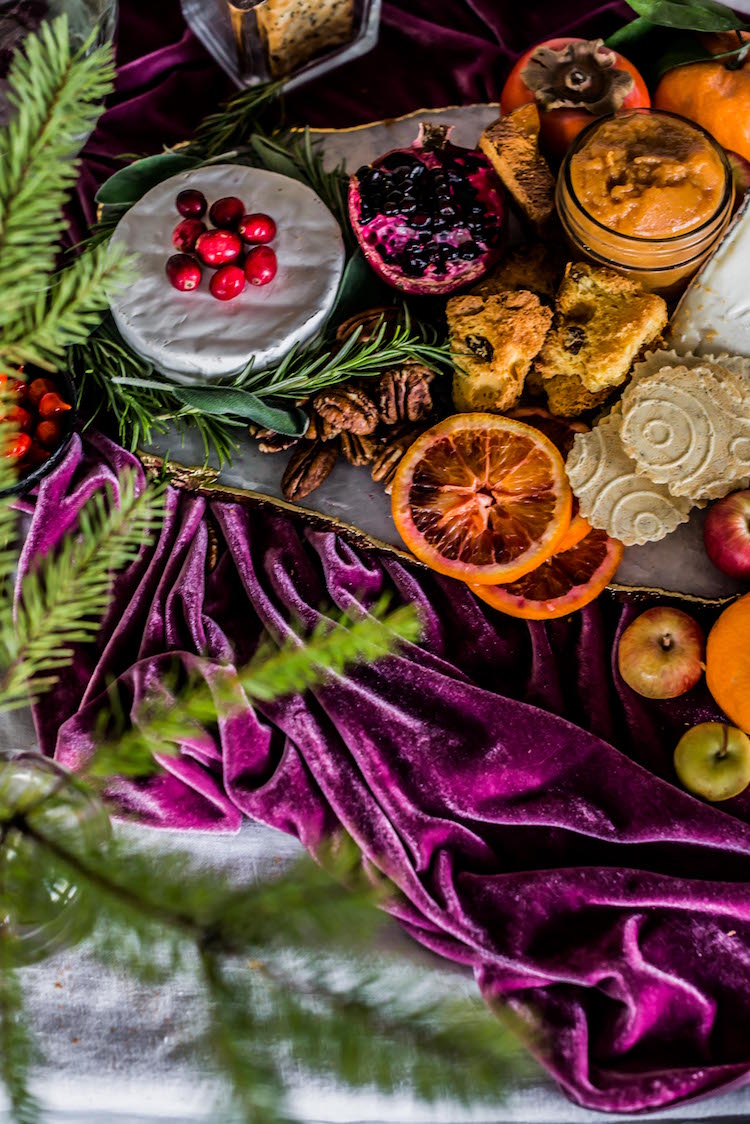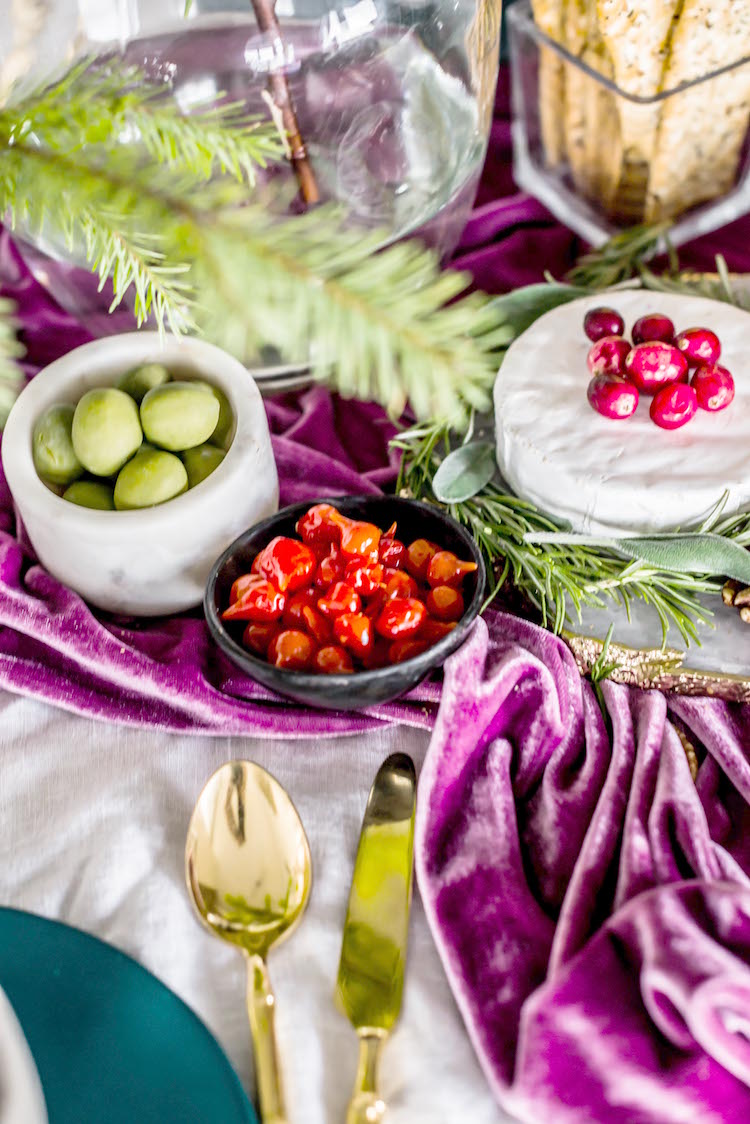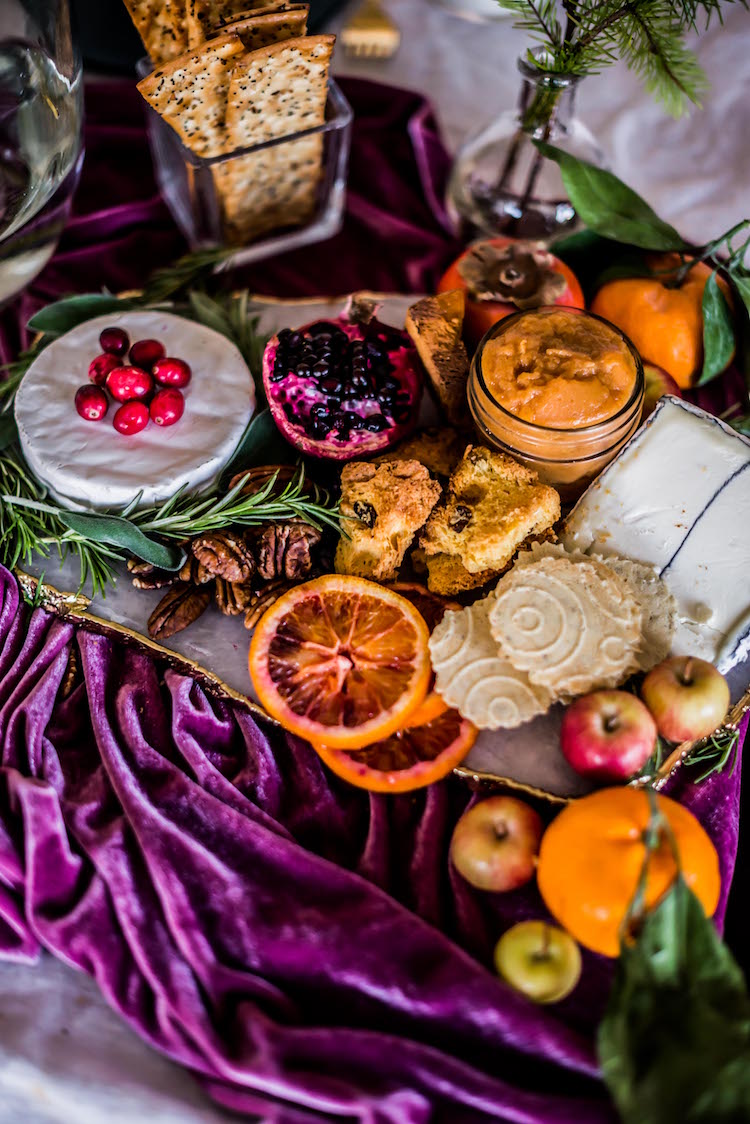 IDEAS FOR A WINTER CHEESE PLATE
spreads and jams: persimmon butter, pumpkin butter, marmalade, blackberry jam
Panettone toasts: slice panatone and toast for 10 minutes. perfect for spreading persimmon butter on!
olives
peppers: I picked up the mini peppers at whole foods. They looked like little elf hats to me!
brie cheese wreath: wrap rosemary and sage around a whole wheel of brie topped with sugared cranberries
winter fruit: such as persimmons, pomegranates, mandarines, blood oranges
crackers: I like to add a variety for people to choose from including gluten free crackers.
fondue: melt fondue in a small pan and add it to the cheese plate or table and place sliced bread along with forks or fondue skewers next to it for people to dip. Reheat as needed.