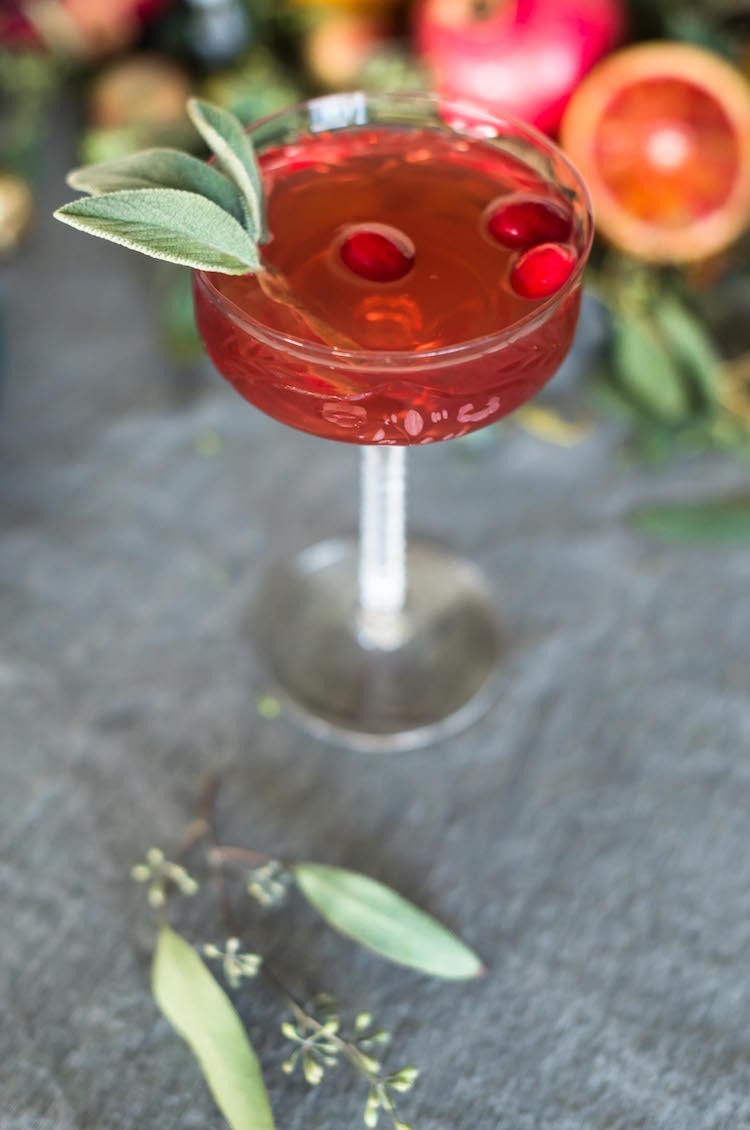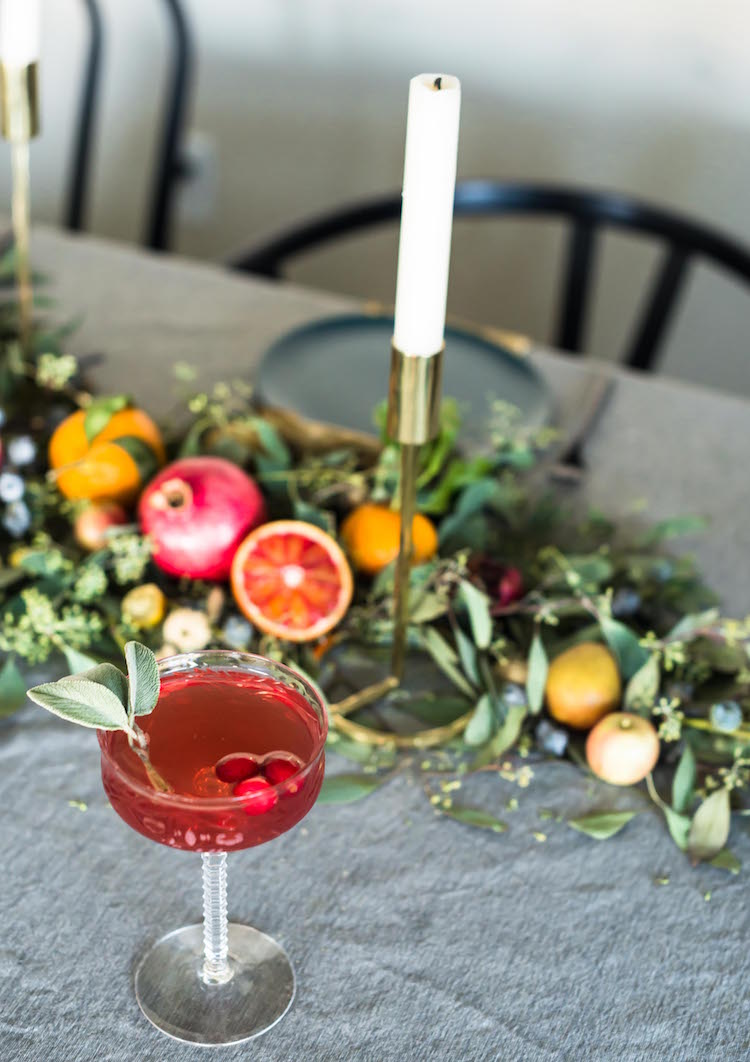 I think I may have been the only one in my family that looked forward to the cranberry sauce! Anyone else?  I am not a huge fan of the jelly, but the whole berry cranberry sauce is delicious, the little spheres bursting into your mouth with their sweet and tart goodness. Because my love does not seem to be shared amongst the fam, there tends to be a lot left over, more for me! I love slathering it onto leftover Thanksgiving sandwiches and also whipping into cocktails. That's right, you can use cranberry sauce for cocktails! It's the perfect addition to a gin sour to make this Sage Advice, a sage and cranberry sauce cocktail to make all through this holiday season.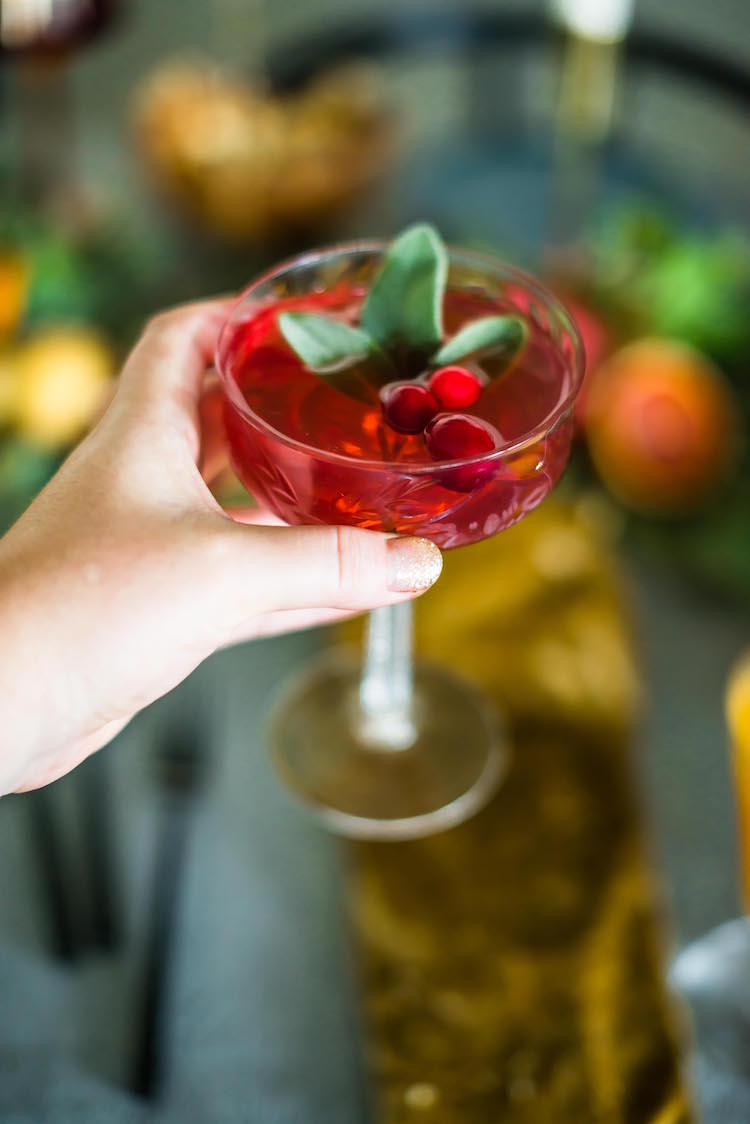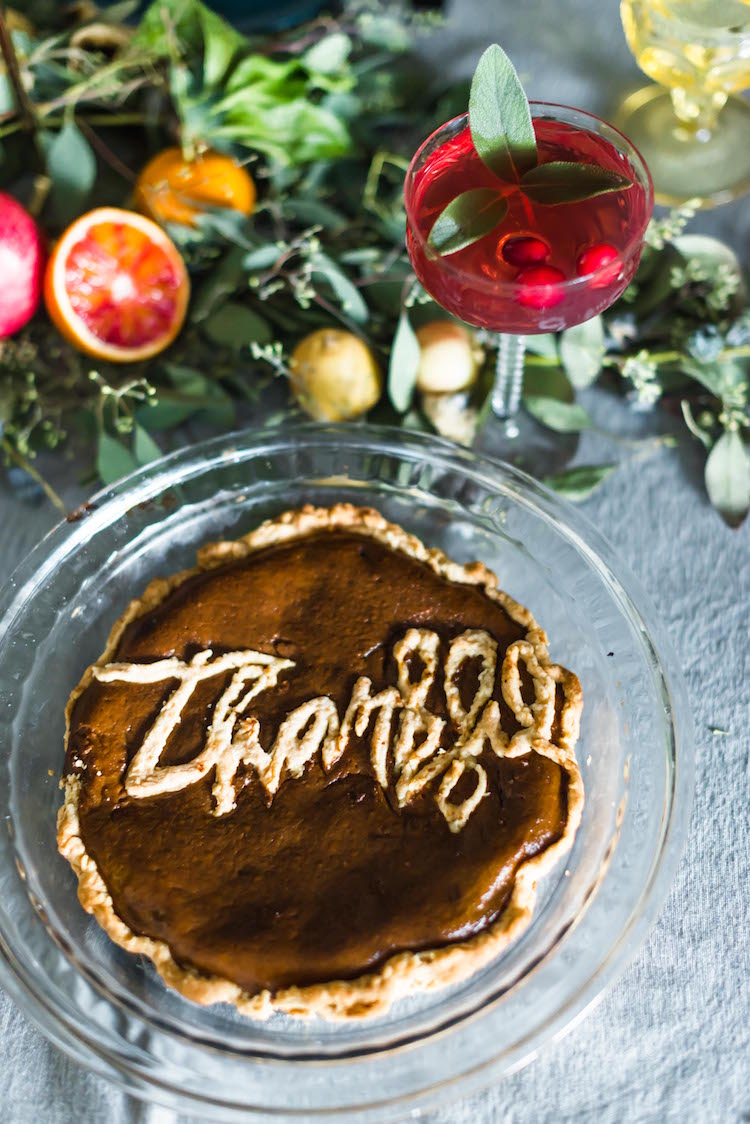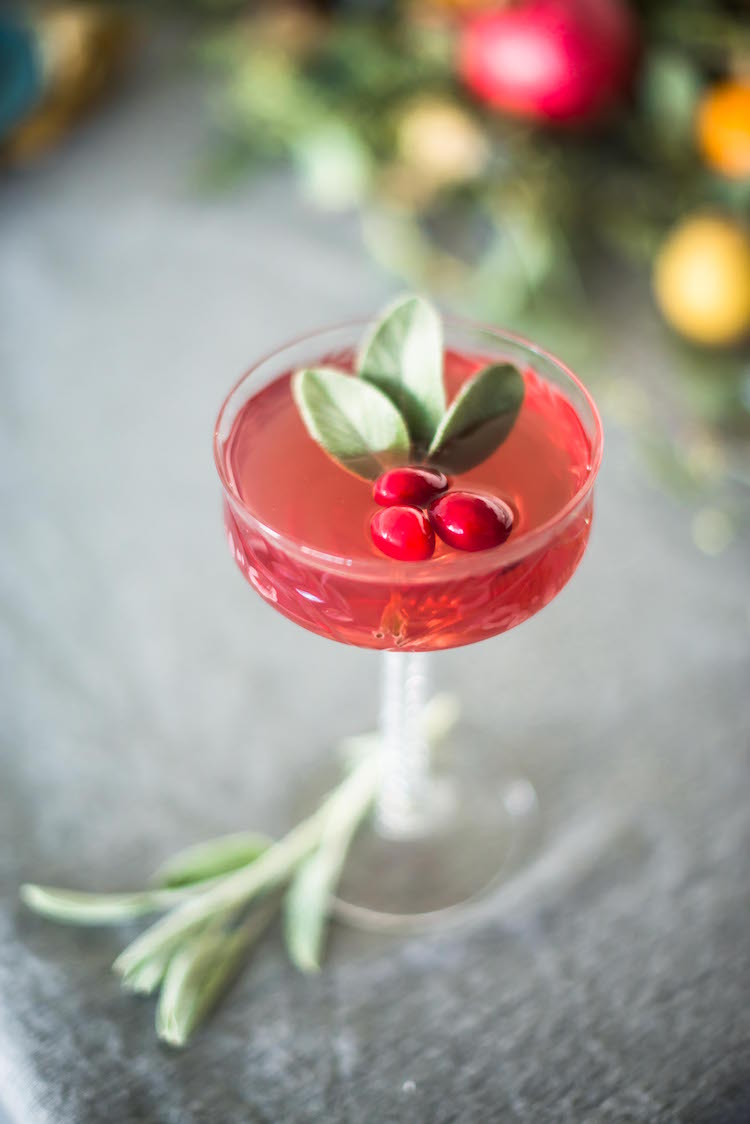 It's a genius, but also no brainer move (you can tell your friends it's the former!) Cranberries have naturally pectin, the same thing used to make jams congeal. Once they are cooked, it starts to break down thicken any sauce. When making the sauce, resembles a cranberry jam, and if you don't know, jam goes famously well in drinks. It gives the drink a lovely mouth feel as they say and really ups the basic Gin Sour that's the base for this sage and cranberry sauce cocktail.
My sage advice (ha!) would be to use this Cointreau Cranberry Sauce below, but really feel free to use whatever cranberry sauce you have lying around post turkey day to make this sage and cranberry sauce cocktail.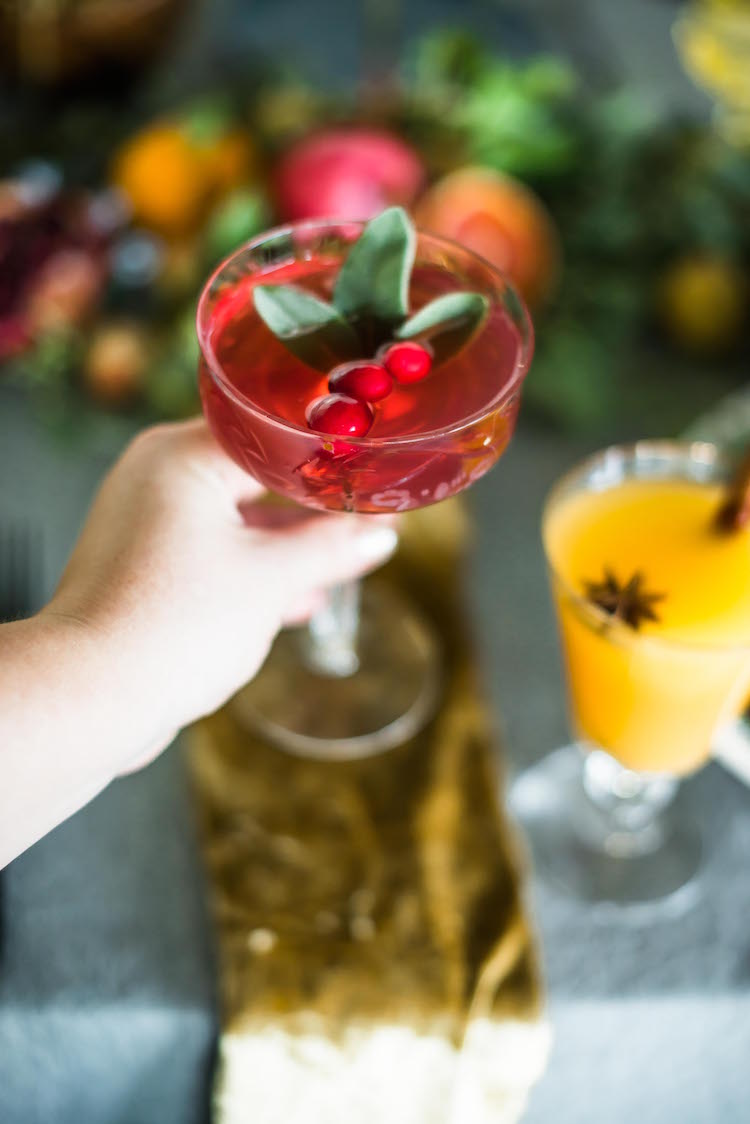 Sage Advice
serves 1*
glass: coupe
tools: mesh strainer, Hawthorne strainer, shaker, jigger
2 oz Gin, I like to used a juniper forward gin like St. George's Terroir
1 oz cranberry sauce, I used Cointreau infused sauce recipe below here
3/4 oz lemon juice
1/4 oz simple syrup
1-3 sage leaves
3 whole cranberries
Directions
Add all but the sage and whole cranberries into a shaker with ice. Shake hard to break up the sauce. Double stain with a hahthrown stainer into a fine mesh stainer over the glass, using a muddler or spoon to move the solids out of the way in the strainer. Smack sage leaf and garnish the glass. I used 3 and braided the stems together to form a larger leaf. Add cranberries to the glass.
To make into a punch: multiply the ingredients by how many guests will be drinking. Add all into a pitcher and stir well. Strain through a large mesh strainer into a small punch bowl. Add ice to the punch about 10-15 mins before guests arrive to allow for some dilution and to chill. Garnish with sage leaves and whole cranberries floating in the punch.
Cointreau Cranberry Sauce
1/2 cup sugar

1/2 cup water`

1/4 orange juice

12 oz cranberries

1 orange tested

1 oz Cointreau
Directions
Mix sugar, orange juice and water over high heat until it boils. Add cranberries and bring to a boil again. Turn the temperature to medium and let boil 10-15 mins until the mixture is pretty thick. Take off the stove and mix in the Cointreau until incorporated (unless you are serving this to children or someone unable to have alcohol and add the cointreau in with the sugar mixture at the start and boil).  If to thin, return to the stove until thickened. I will thicken once cooled. Store in the fridge sealed for 4-5 days.