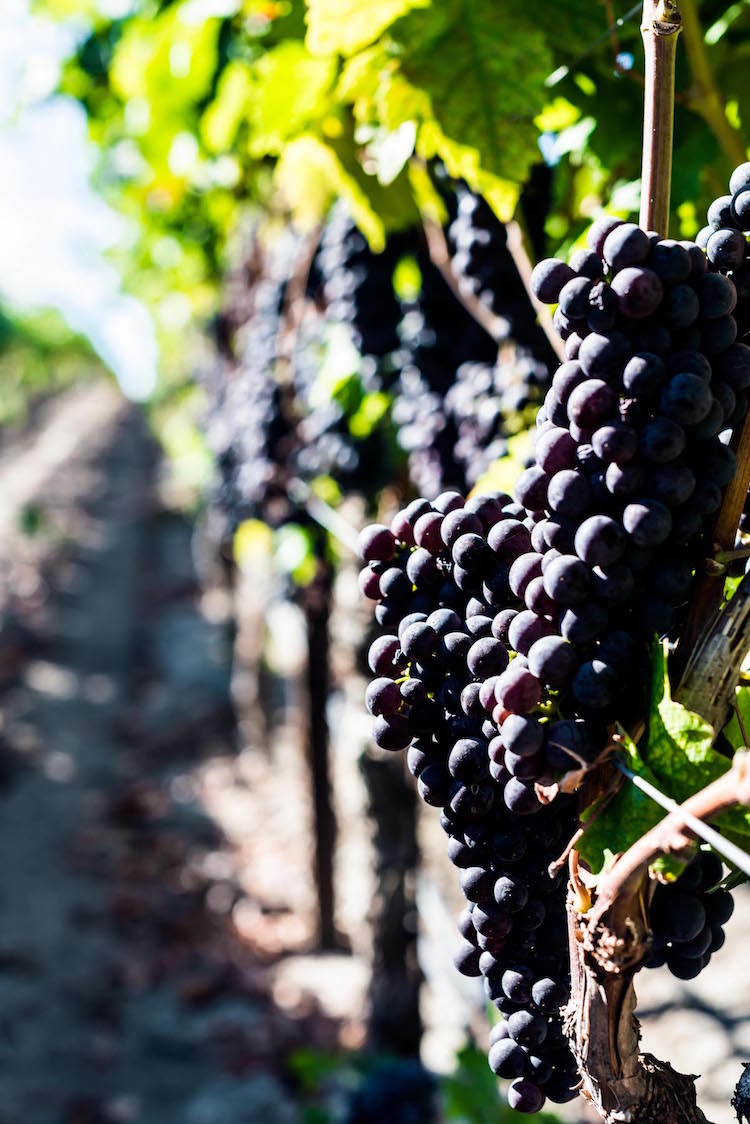 The past few days have been rough here in the Bay Area. Fires continue to rage through Sonoma and Napa, engulfing homes, business, and wineries a like. Due to warm conditions, dry and dead trees from the drought, and high winds the fires are spreading easily and quickly. It's devastating to watch as one of my favorite places is ravaged and friends and families homes are in immediate danger. A literal dark cloud of smoke hangs heavy over San Francisco and surrounding areas.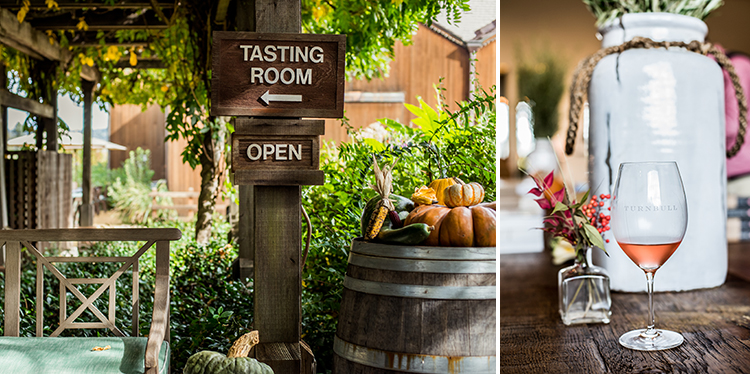 There are so so many many tragedies going on in the world and many have graciously volunteered and donated to those causes, many which still need our help and attention, but if you live in the Bay Area or wanting to lend a helping hand, wine country could use our help for the Sonoma Napa Fires! There are many ways to give back to this community who comprise of wine makers, wineries, shop owners, home owners, families, children, and animals who all have lost their home or are currently displaced due to continuing evacuations from the Sonoma Napa Fires.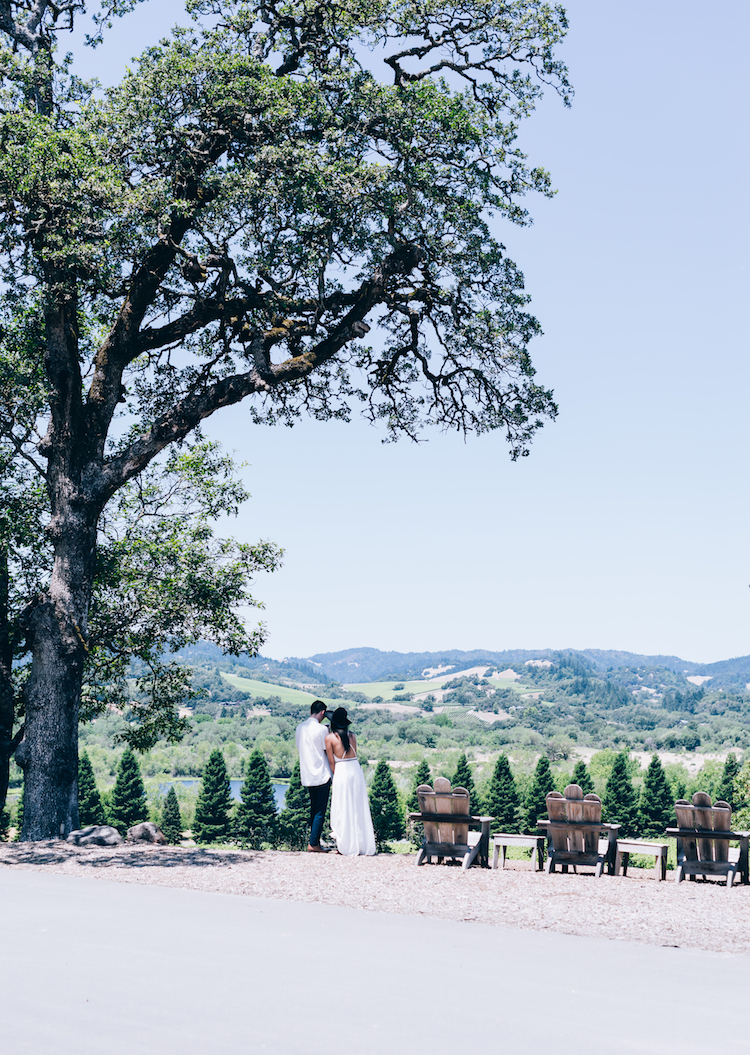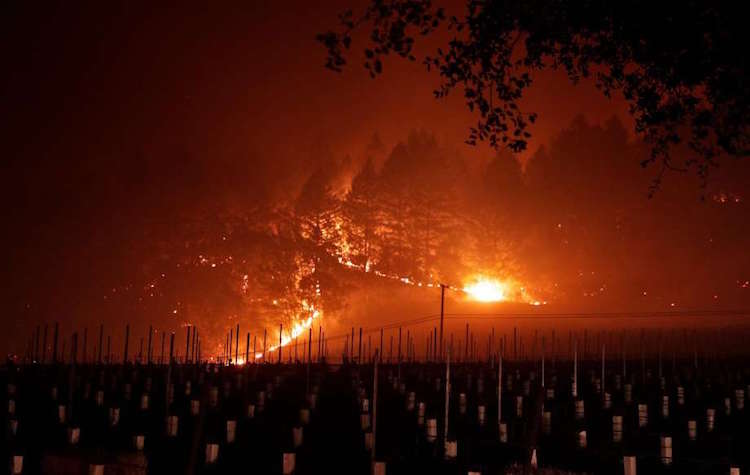 photo by Carlos Avila Gonzalez, The Chronicle
This is by no means a full list. I will be updating as I get info and if you have any charities, donation spots, or other details to help, please leave a comment letting me know!
Volunteering
This doucment has SO much information and updated frequently for shelter needs, how to volunteer, and ways to help
Places to Donate 
Drop off Spots in San Francisco for Donations
Benefits, Fundraisers, Bar & Restaurant Proceeds
For those effected by the fires
AirBnB is offering homes for free to those effected by the fires.
FREE FOOD / WATER:
• Amy's Drive Thru in Rohnert Park: offering free meals to those evacuated. If you choose to pay for a evacuees meal, 100% of that money will be donated to help in the aids effort. (10/10/17 3:30pm)
• Nopalito (10/10/17): offering free burritos from 11-3 (1905 Bodega Ave)
• McGuires is offering free food
• Mystic Theatre/McNears (10/10/17): Serving Breakfast 9-11, Serving Lunch-soup and sandwiches from 12-3, Serving Dinner from 5-8. They can deliver or make meals to go. Contact them directly at 707-765-2121
• Sauced BBQ Restaurant (10/10/17): Serving free food from 9-4, offering place to rest and view TV
• Sweet Zone (10/10/17): Offering free Gelato
• Quinua Restaurant (10/10/17): Offering free lunch
• Lagunitas, Tap Room (10/10/17): Giving away free water- bring containers and they will fill them
• Amy's in RP is offering FREE food today- limited menu. All money donated there will be given to families in need.
• The Drawing Board (10/10/17): Offering food delivery to those in need, plus a special menu for firefighters and victims.
FREE WIFI / COMPUTERS:
• Comcast (10/10/17) FREE Internet/Comcast/Xfinity: Removed restrictions and opened their WiFi hotspots for all to use through Fri. 10/13 Log in as "Guest".
• Copperfield's Books Petaluma: Free wifi, allows dogs, water, stickers & crayons for children
• Mystic Theatre/McNears/The Roaring Donkey (10/10/17): Offering laptops for fire victims to use if they need to get a hold of their financial institutions or family. Ask for Sierra Bradley.
• Roaring Donkey has laptops set up and wifi and chargers for people, as needed.
FREE HEALTH / WELLNESS:
• Petaluma Swim Center (10/10/17): Offering showers 8:30-10:30 am and 3:00-5:30 pm today. (Soap, Shampoo and Towels provided)
• Synergy Health Club (10/10/17): Offering free showers plus towels to those in need. Also a place to relax with couches and TV.
FREE CLOTHING / ENTERTAINMENT:
• Adventure Recreation – 2200 Petaluma Blvd. N. will be open until 6pm for kids to play out of the smoke. Free for fire victims. Proceeds from others will be donated to relief efforts.
• Petaluma Bowling Alley (10/10/17): Offering a free space to hang out and free games.
• Copperfield's Books Petaluma: Free wifi, allows dogs, water, stickers & crayons for children
• Sax's Joint – 317 Petaluma Blvd. S – Collecting Men's Basketball shorts and sweats, as well as socks and underwear for both men and women from 6am-4pm Tues. 10:10 to distribute to shelters.
• California Academy of Sciences Free, safe place for families during the day
• Ethical Clothing – 122 Kentucky Street. 707-769-8564. Open Tuesday. The middle room of the store is a free clothing boutique for those in need. For non-evacuees, they will also sell newly donated items for $25 a piece and donate the money to those in need.
• Yoga Hell: Free yoga classes, plus an easy drop-off donation site for locals
PETS / ANIMAL BOARDING:
.Dickson Ranch in Woodacre is taking horses: ATTN FIRE EVACUEES! We can help – If you need to evacuate! Call(415)488-0454 or call Call Leah Jane Oberfelder if you are in St Helena/ Calistoga area! 415-272-4110
• Petaluma Animal Shelter (10/10/17) – Snuggle Shuttle @ Petaluma Community Center at Luchessi Park (707-778-7387) Offering pet food, water, boarding, and lost and found pet information.
• Strong's Second Chance Ranch (10/10/17): Offering to home horses, can message on Facebook
• Chanslor Ranch – Bodega Bay, Offering free beds and campsite. Kid and pet friendly. (707)875-2721
• Sonoma Humane Society – 5345 Highway 12 West, Santa Rosa. Taking in animals for boarding, lost & found animals. No cost vet treatment for burn victims, owned or stray animals affected by fires. Open 8-5 daily.
• Unleashed Dog Training for boarding and if you need a place to hang. Call at 707.763.9882
• Marin Humane Society offering free boarding
• Misc animal issues: Anyone encountering animal related issues can call 707-565-4406. This number will be available 24/7 until further notice. Donations can also be made through this line. Please be prepared to share information about the number of animals, type of animals, address and location for the animals, and any information about the families associated with the animals, if known.
• Adding: Better homes and Gardens in Sebastopol will give you a cup of coffee and wifi and you can charge your phone. 186 Main st sebastopol.