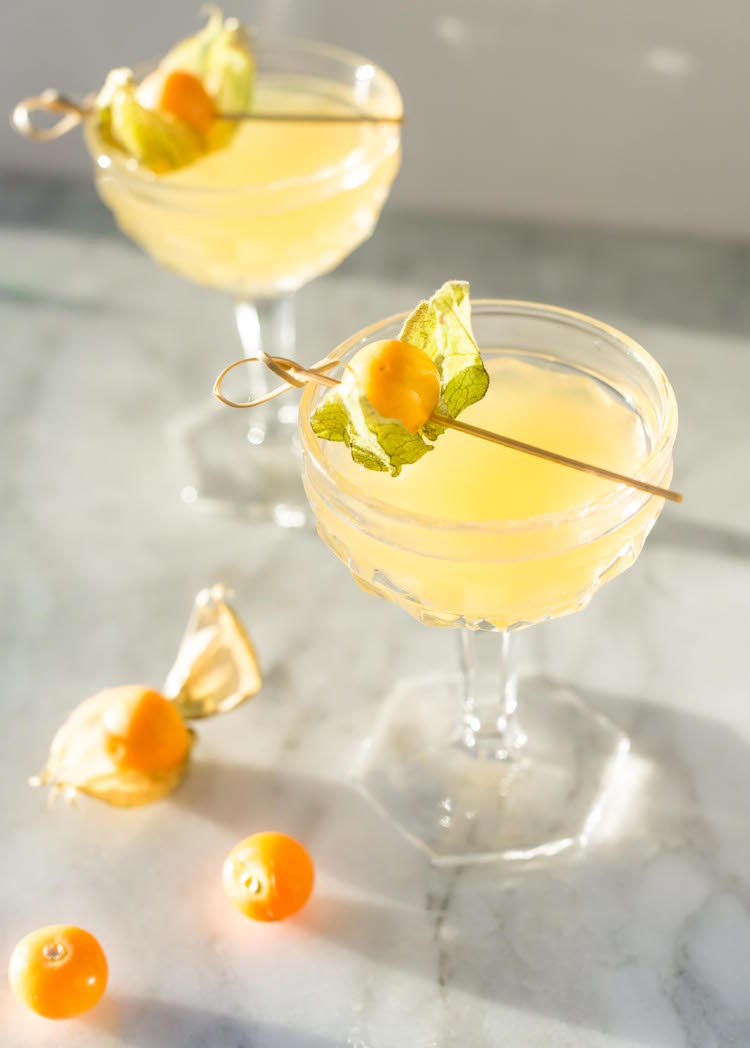 Gooseberry? whoever heard of a gooseberry?! Gooseberries are tart sweet cheery tomato like spheres featured in today's cocktail. I like adding gooseberries to my drinks for a tart kick and freshness with out to much acidity that citrus fruits add to a drink. This cocktail has similar flavor profiles to a Margarita with tart sweet notes from the gooseberries and an earthy spicy kick from Ancho Reyes Verde, but served up to really allow you to taste the brightness the pichuberries bring to the the libation.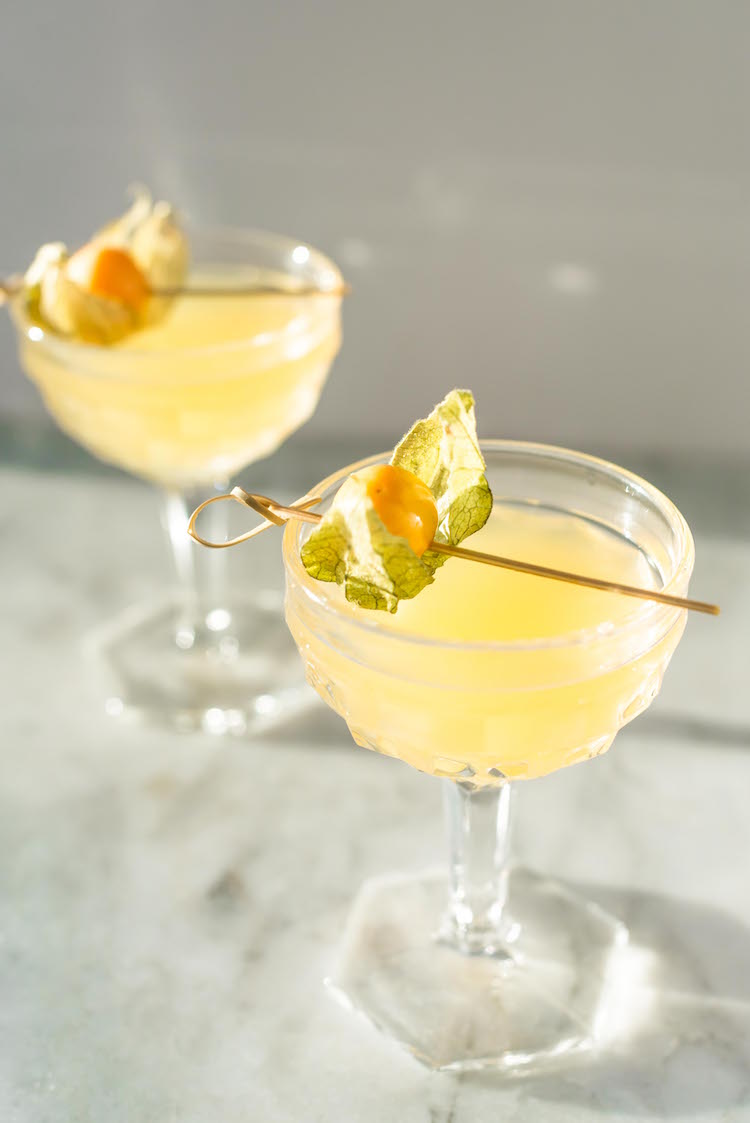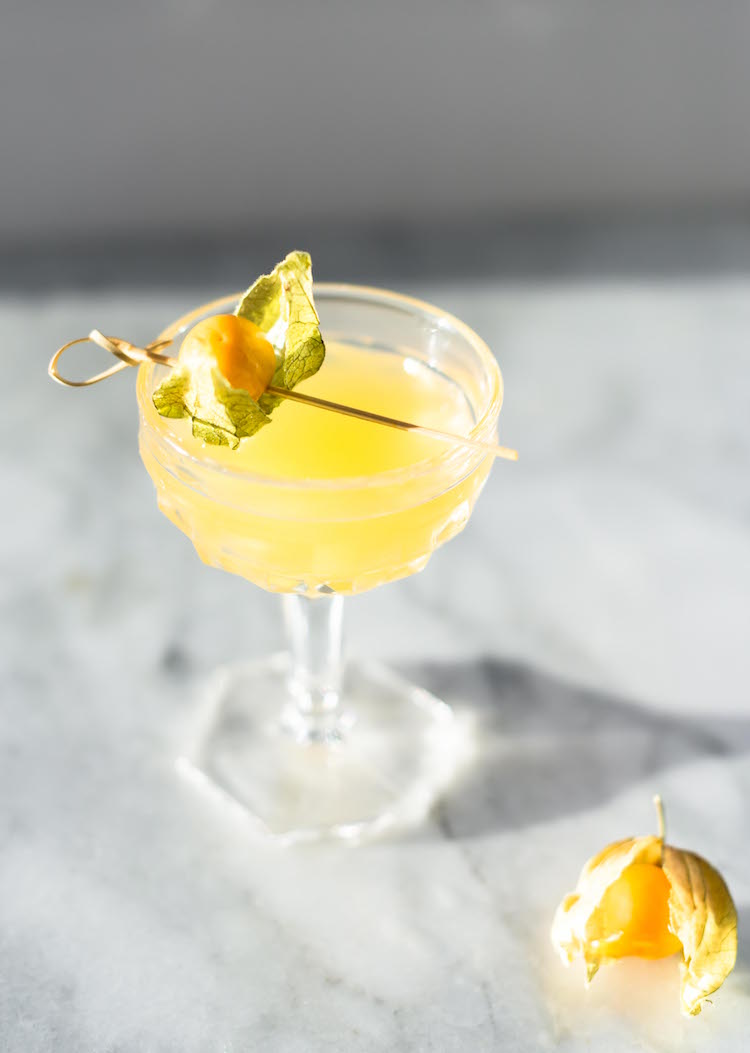 Gooseberries can also be found labeled as pichuberry. They are closely related to tomatillos, as you may tell with the skins on the berries. They original growing region was in South America, but are grown in a few other places around the world. Pichu berries are load with nutrients: 39% vitamin D good for bones & immunity. It contains 18% vitamin C, 37% vitamin A and 13% niacin along with vitamin E, vitamin P, B1, B6 and B12. I have found them at my local Safeway and have seen them at specialty grocery stores through out the year.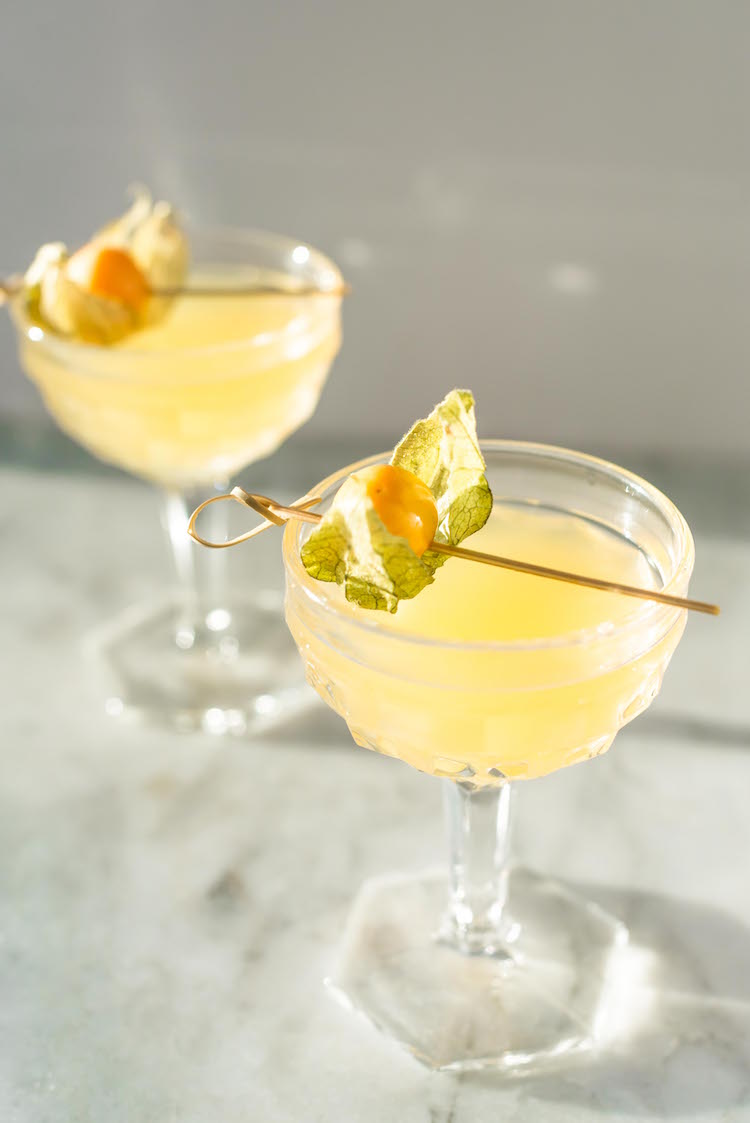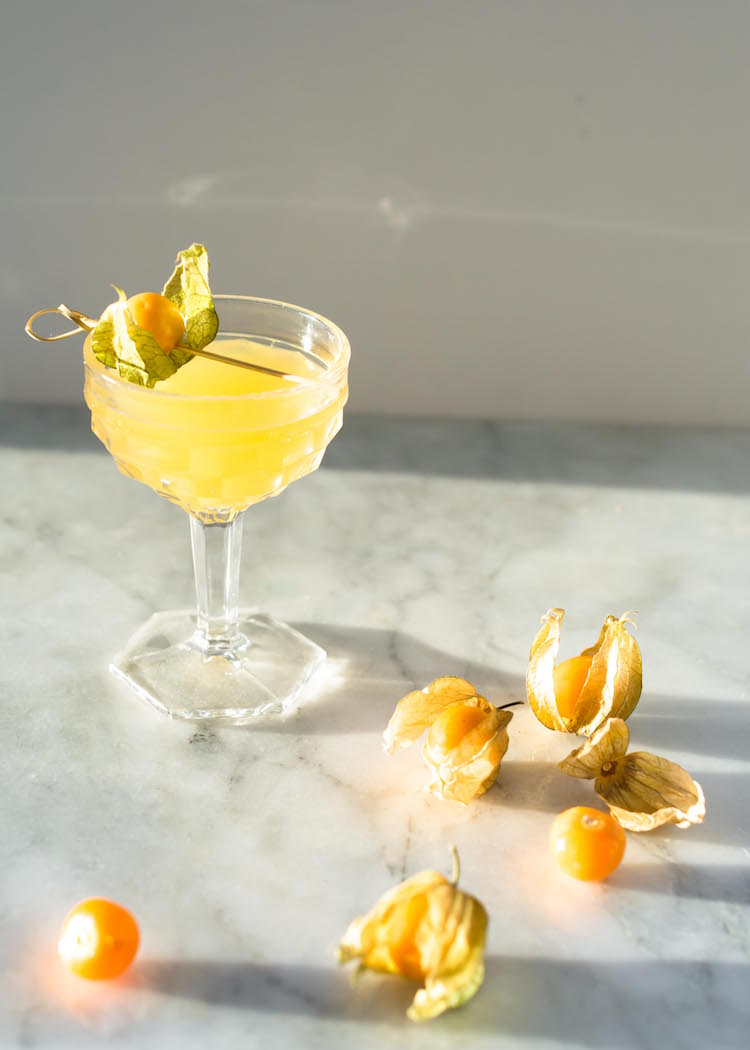 You should try them in your next cocktail, or whip up one of these Machu Pichu (Berry) cocktails this weekend!
MACHU PICHU (BERRY) cocktail
tools: muddler, shaker, juicer, hawthorn strainer, tea or fine mesh strainer
glass: coupe
1 1/2 oz blanco tequila
1/2 oz Ancho Reyes Verde
3/4 fresh lime juice
1/4-1/2 oz agave syrup
5 gooseberries, a.k.a. golden or goose berries, muddled
1 pinch salt
Directions
Muddle peeled picchu berries in a shaker. Add all other liquid ingredients and salt. Shake with ice for 10-15 seconds. Strain with a hawthorn strainer over a tea strainer into a coupe. Garnish with picchu berry on skewer.