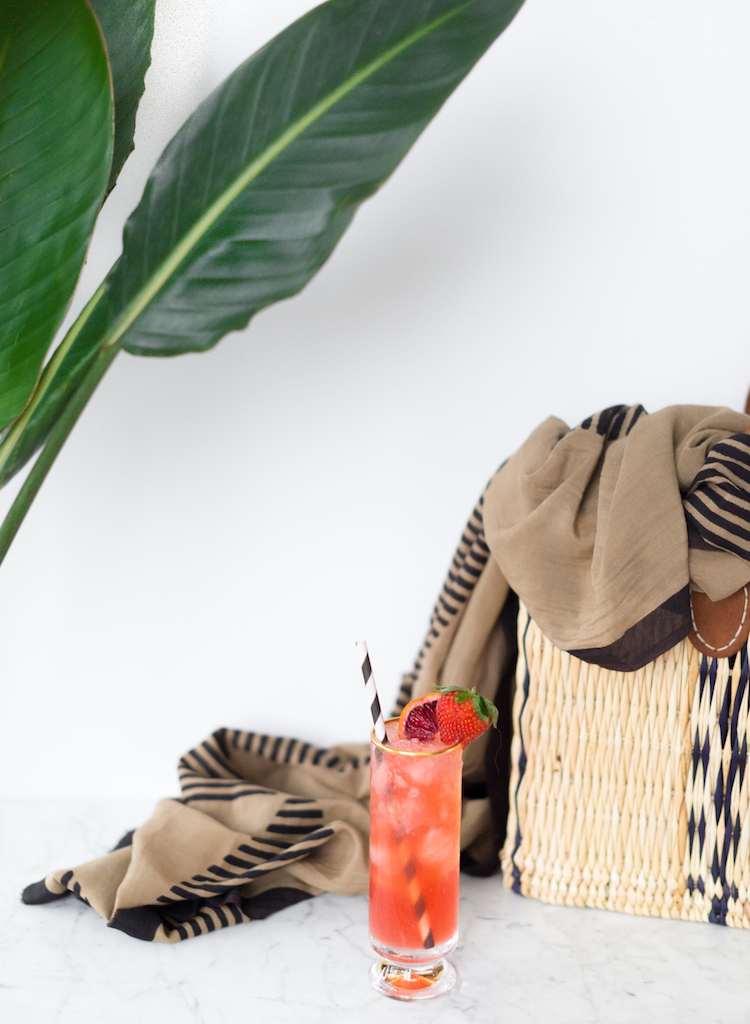 Sherry Cobblers are a classic cocktail. Nutty sherry combined with ripe berries, citrus, and a bit of sugar. Simple yet so satisfying. Replacing some of the sherry with mezcal creates a quaffable drink that's a bit more suited for a Friday evening rather then a Saturday morning. This Blood Orange Mezcal Sherry Cobbler is a wintery cocktail that hints at spring and tropical vacations ahead.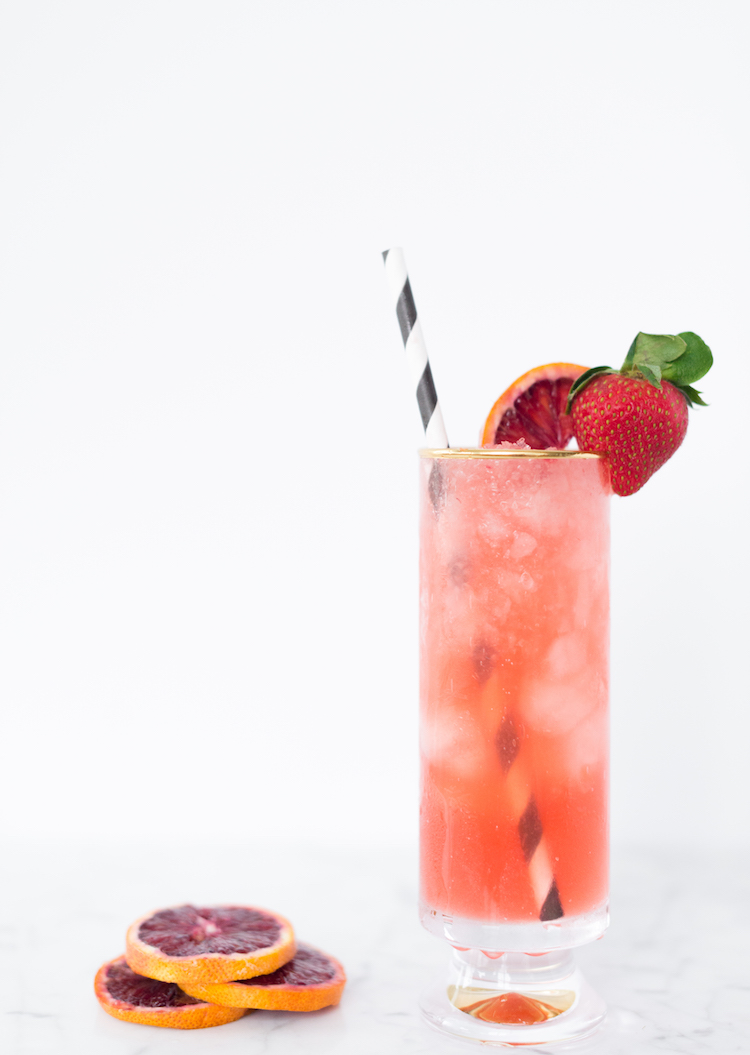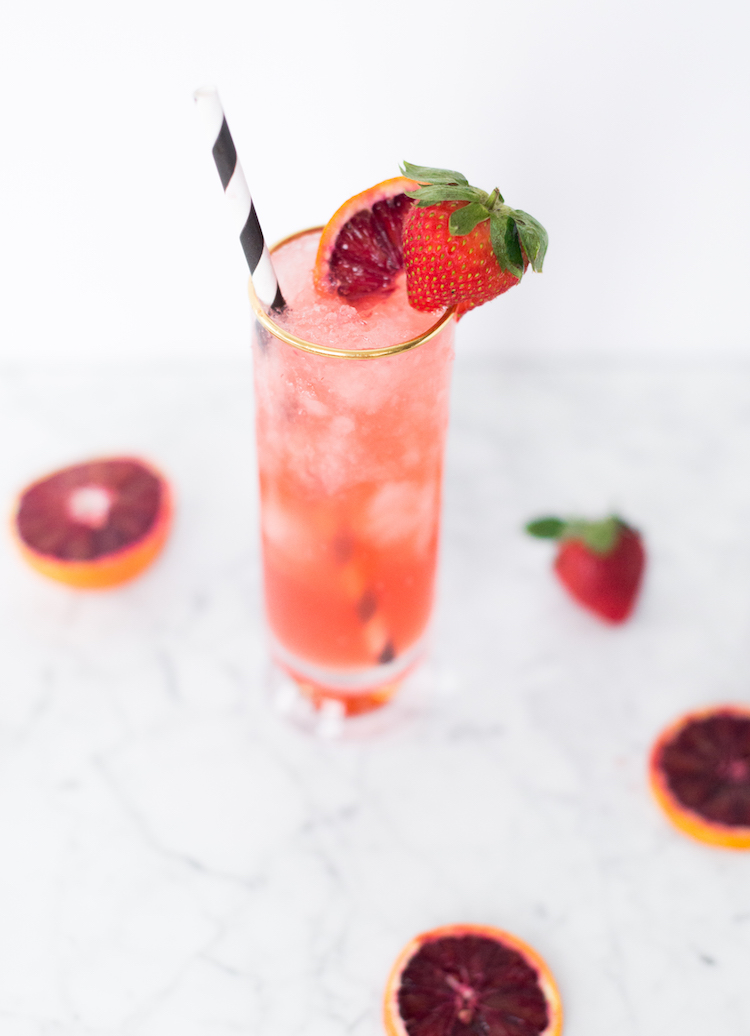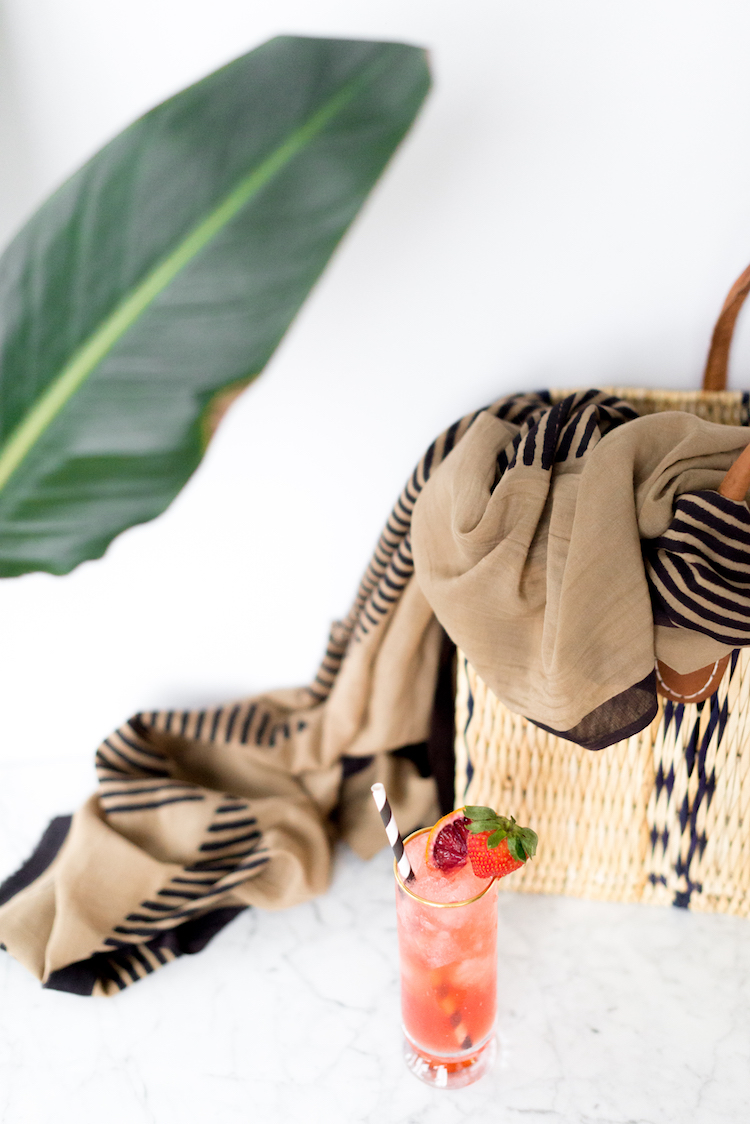 Speaking of vacation, I am actually headed on a cruise tomorrow for a bit of a break. It's a family cruise with my husband, parents and younger sisters so it will be fun to spend some unplugged time with them. Yes I said unplugged, eeeek! My Dad really can't fly due to an illness, so that leaves many options for vacations. Living in Florida, the cruise mecca, it's easy for them plan a cruise, drive, and go. Plus you can't go wrong with how easy cruises are. Swimming all day, lots of sunshine, buffets, and as many tiki drinks as you can handle (which might be quite a few for me.) An actual relaxing vacation. This generally doesn't happen when I travel. With most, I find myself staying out all night (sometimes until the sun comes up!) exploring the city, eating all the food, and getting to know people there. I hardly sleep and as exciting and rewarding as that is, I am looking forward to having a vacation that I get set myself on cruise control. Pun definitely intended!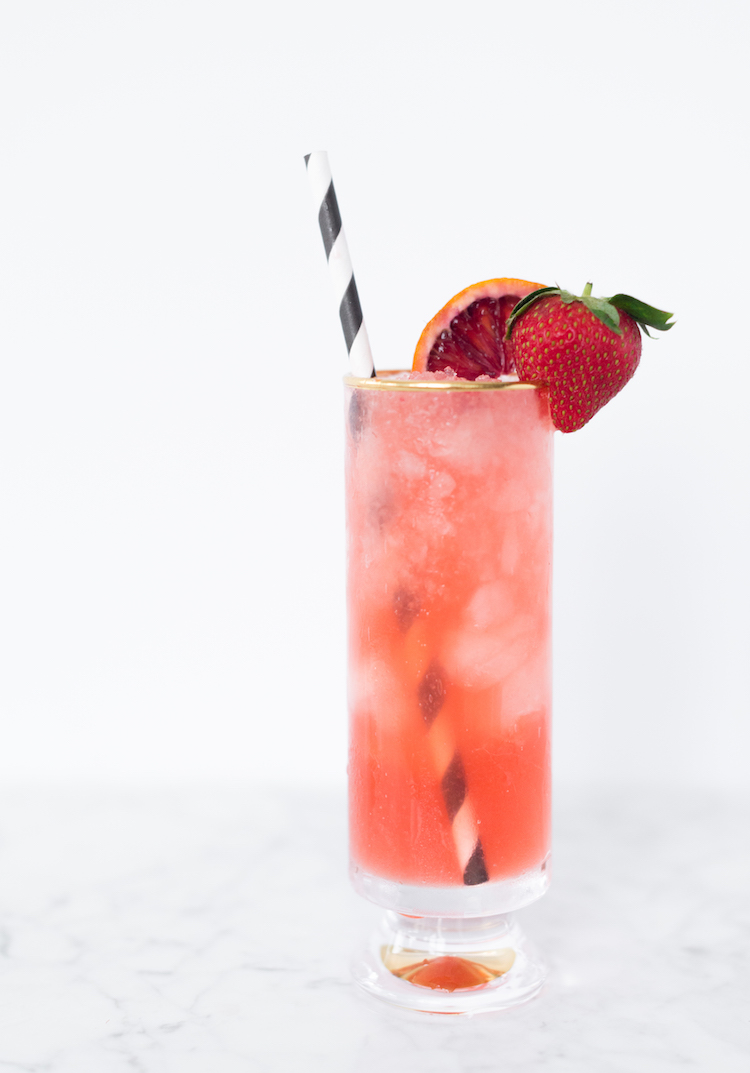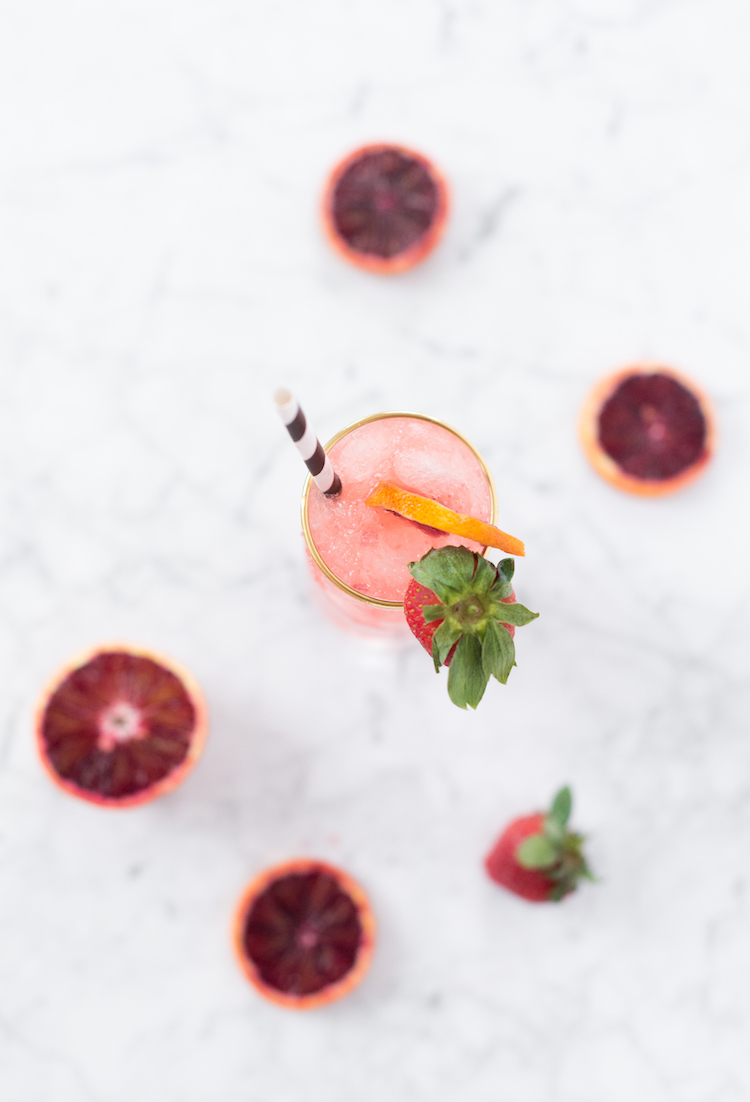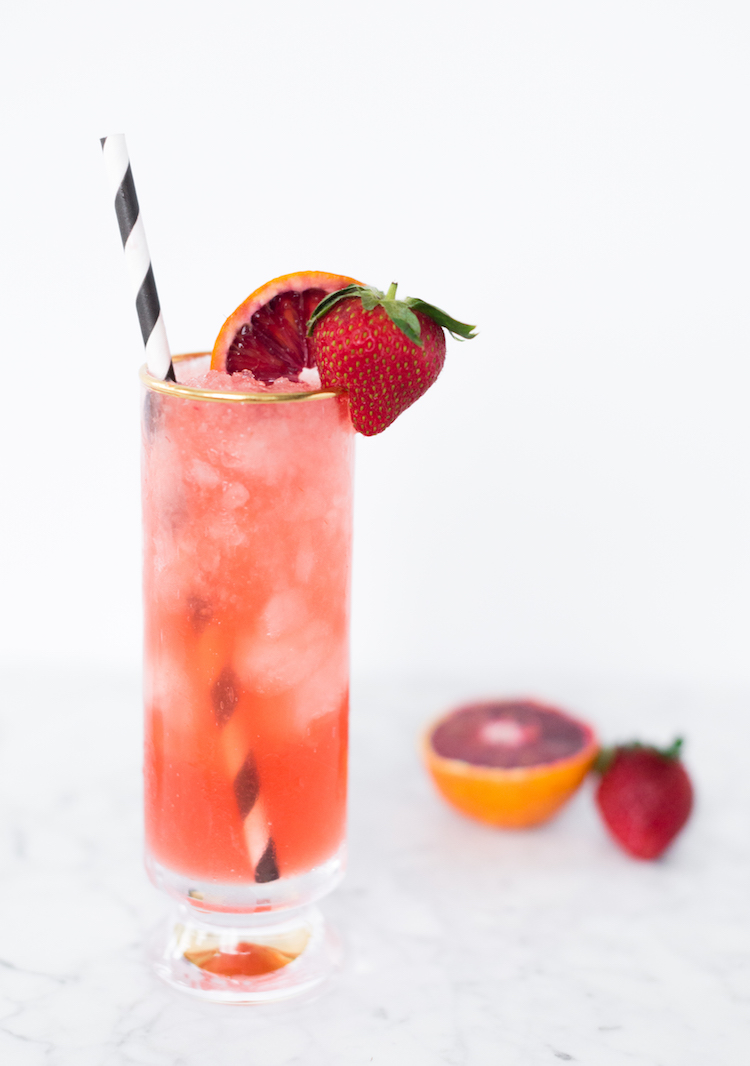 This sherry cobbler with spicy mezcal would be perfect sipped poolside. It has lots of bright notes from fresh strawberries and oranges, lots of crushed ice with a touch of nutty flavor brought by the sherry. I am SO looking forward to having some mezcal while I am in Mexico and maybe (definitley) bringing some home!
Blood Orange Mezcal Sherry Cobbler Strawberry 
2 oz Mezcal
1/2 oz sherry (I used ream sherry, but drier version would be great in this too if you prefer that style)
1/2 oz maraschino liqueur (optional, but I like the cherry/bitter notes it adds)
3/4 oz fresh lemon juice
1/2 oz blood orange juice (cara cara or naval orange juice works well)
1/4 oz simple syrup
1 strawberry, sliced
blood orange and strawberry, garnish
Tools: shaker, paring knife, muddler, hawthorn strainer, tea strainer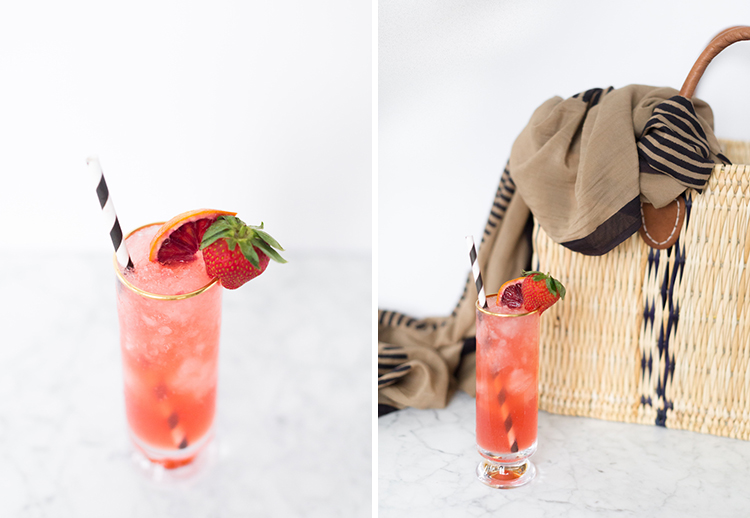 Directions
Add lemon juice, orange juice, simple syrup, and sliced strawberry into a shaker tin. Muddle the strawberry. Add the rest of the liquid ingredients. Shake briefly with ice. Double strain into a glass with crushed ice. Garnish with strawberry and orange slice and top with a straw.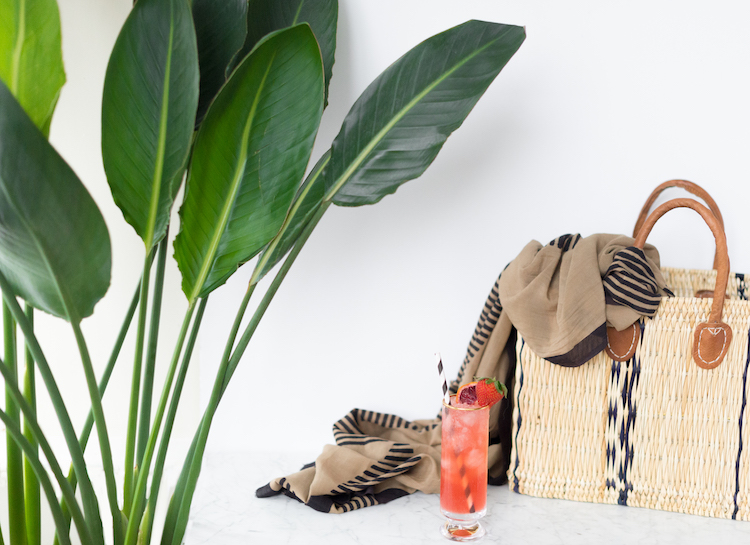 Highball glass via Anthropologie | Scarf via Blockshop | Vintage French Basket via Tancredi Morgen