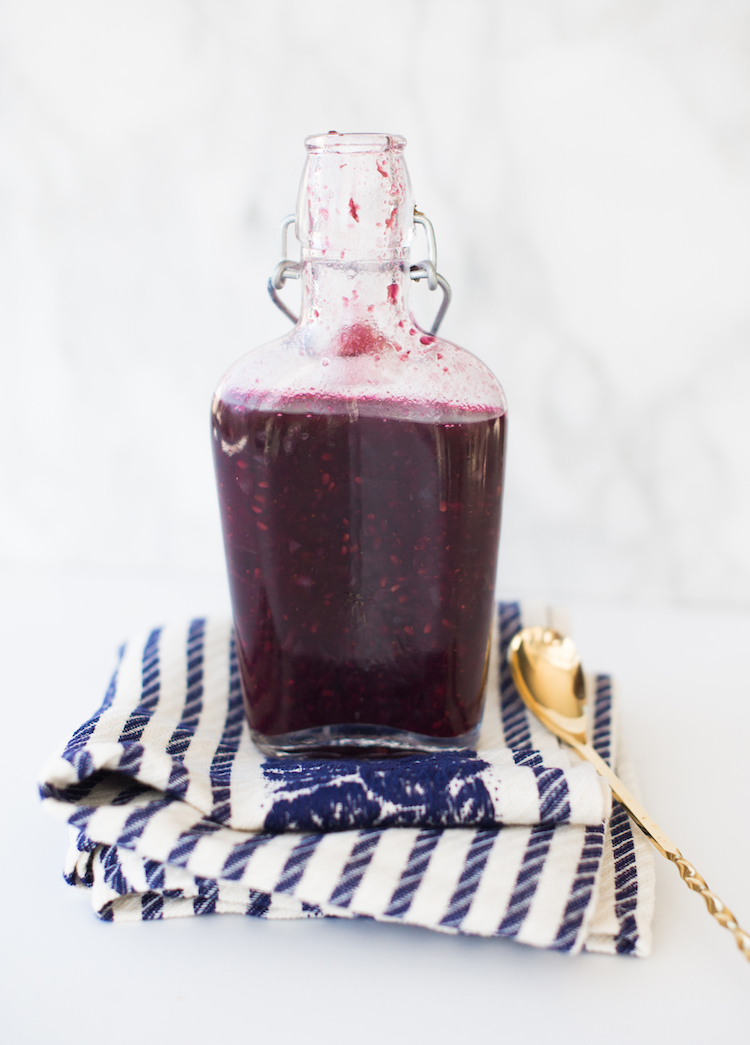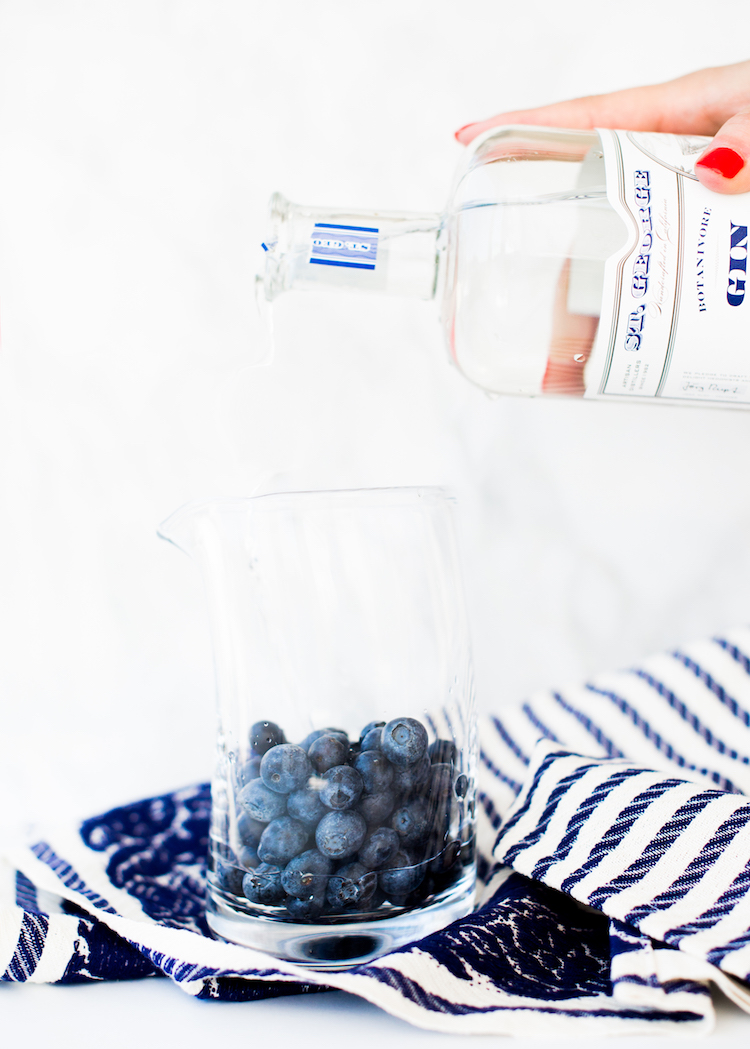 Summer is full of beautiful fruit that's just waiting to be added to cocktails (and food, but this is a cocktail blog my friends!) I tend to make syrups with fruits and herbs to add flavor to cocktails, but I find an easier way to control flavors with out having to adding or reducing the amount of sweetener is by infusing spirits.
Infusing spirits is pretty simple and doesn't require a lot of skill at all. Anyone can do it!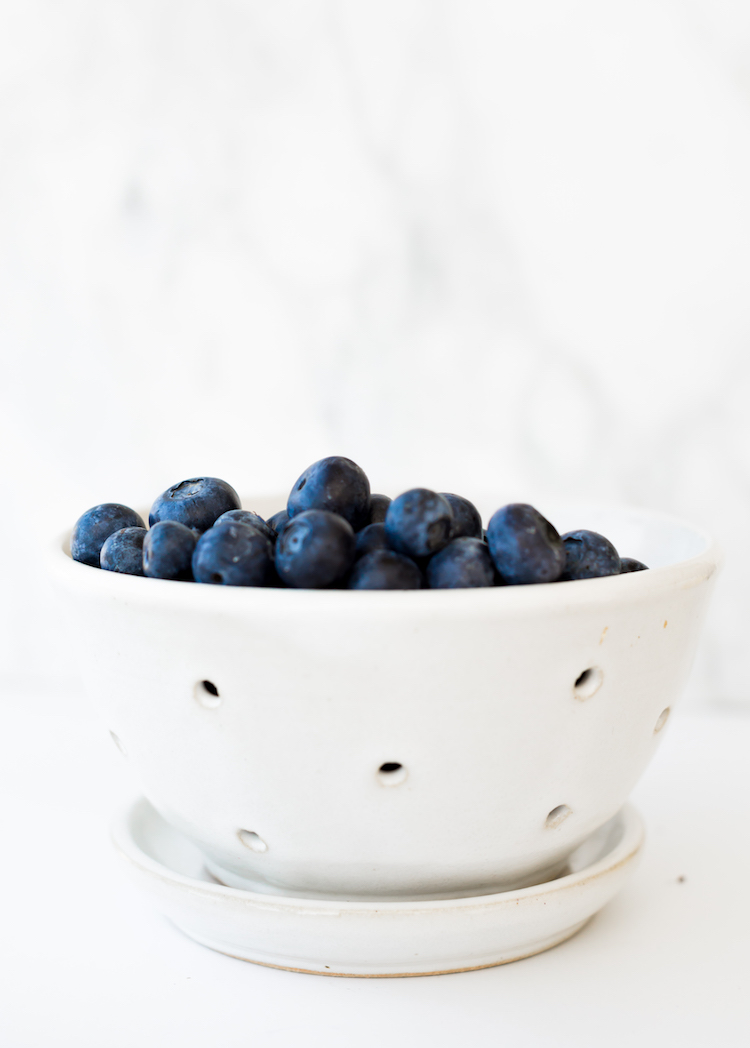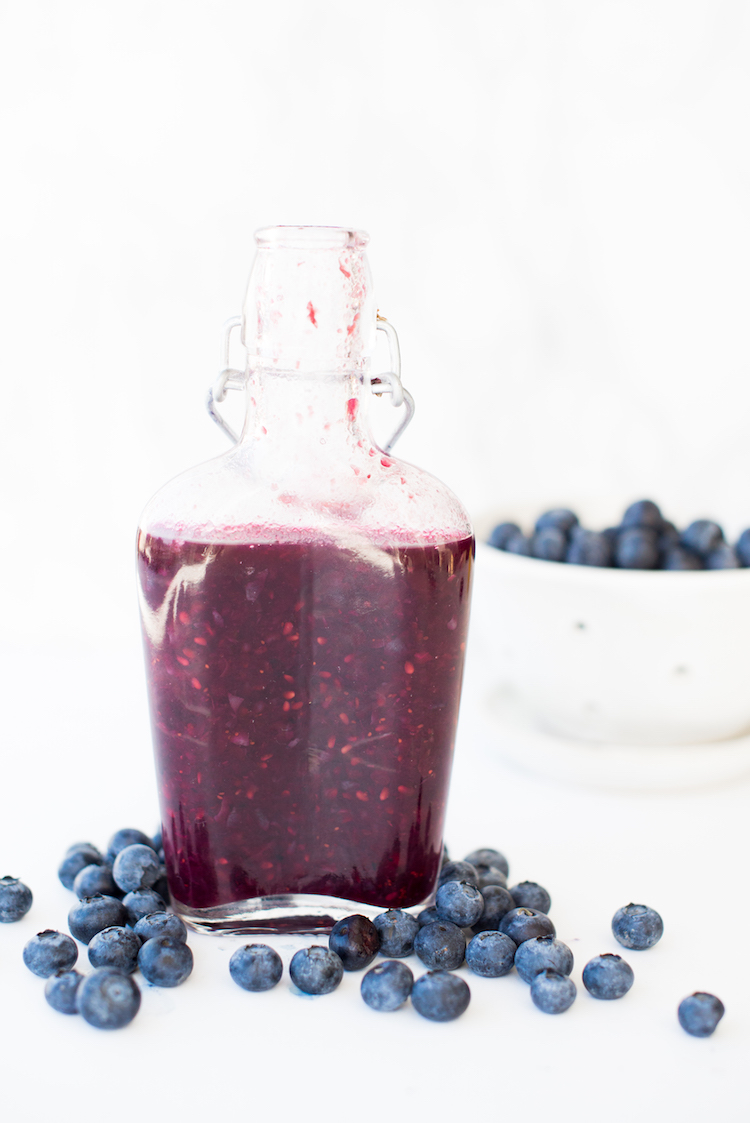 I took some ripe plump blueberries and tart juicy blackberries from the farmers market and added them to gin. It is a match made in heaven I tell ya! The bright acidity of these two fruits with their subtle sweetness compliment the gin beautifully!
Blueberry blackberry gin is of course great for summer, but will also preserve these flavors well into fall- think of how good it would be with pomegranate! If you are looking for some cocktail ideas to make with the gin, I made this Cherry Berry Sparkler cocktail with the infused gin and oh my is it good. You'll love this one!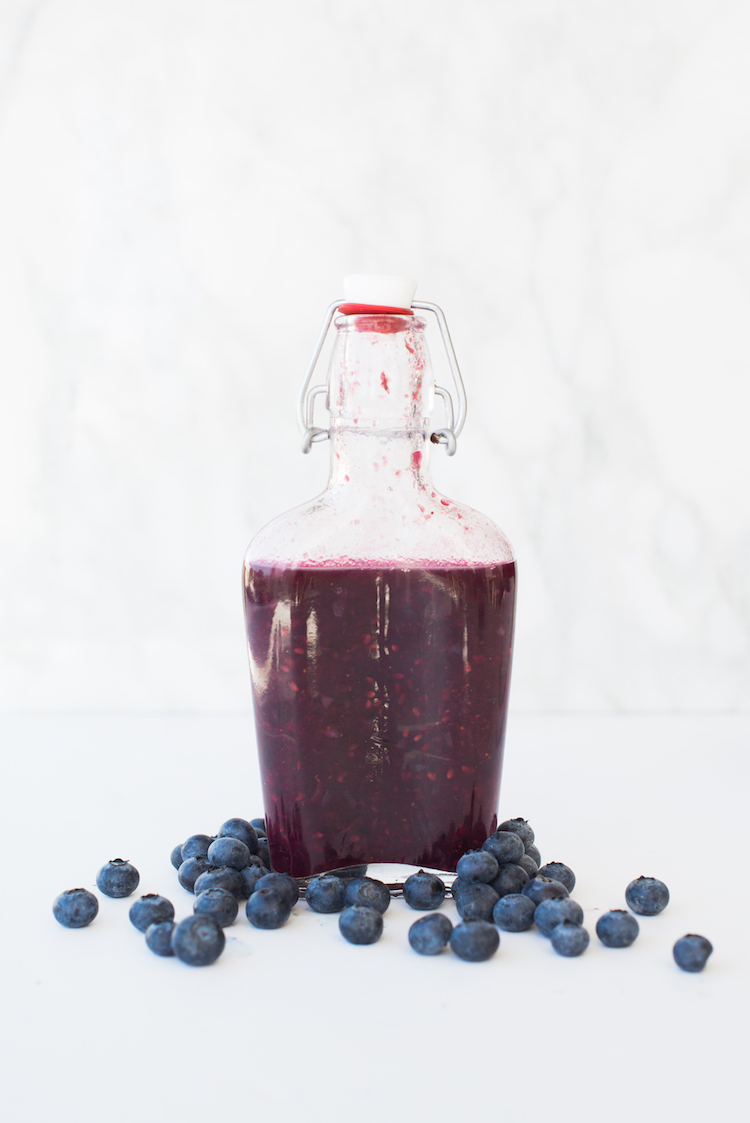 The gin that I used was St. George's Botanivore which is my favorite gin (I actually just visited the distillary and I think I am more in love!) It has a lot of coriander notes while still being super balanced. It's a great gin for those that find other find too "piney" to drink. Botanivore has a lot of spices and botanicals, 19 to be exact, but they all work beautifully together + make a damned fine drink!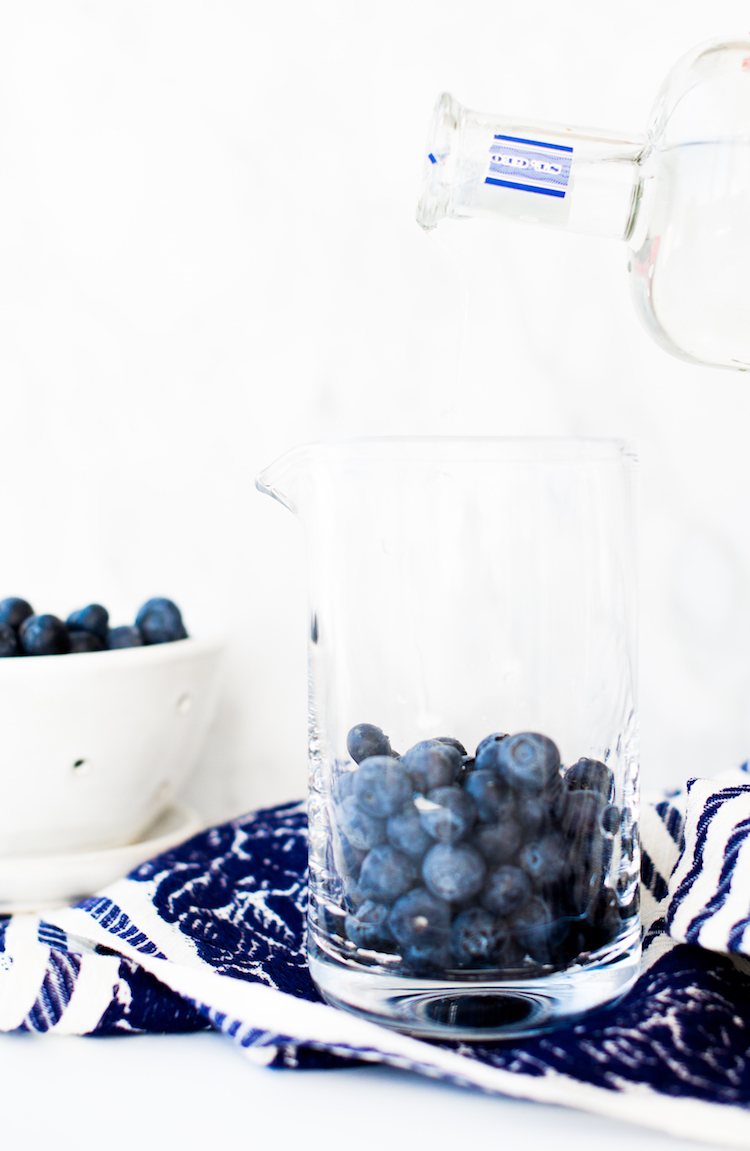 This infused gin will be your go-to for lots of summer cocktails!
Blueberry Blackberry Infused Gin
Muddle blueberries and black berries in a large container. Add the gin on top and seal. Let steep for 1-2 weeks* shaking occasionally. Taste as you go and if it tastes good to you, you can strain then (no need to wait the whole time!) Double strain through a fine mesh strainer back into the gin bottle. Keeps for 6 months at room temperature or in the fridge (could be longer, but I have not personally had any infused spirits hanging around that long!)
**For quick infusion, add all ingredients into a Vitamix or blender. Blend + add to a larger container and seal for 1-3 days. Double strain through a fine mesh strainer back into the gin bottle to store. The extra surface area of the blueberries mixing with gin allow it to infuse quicker. Yay science!