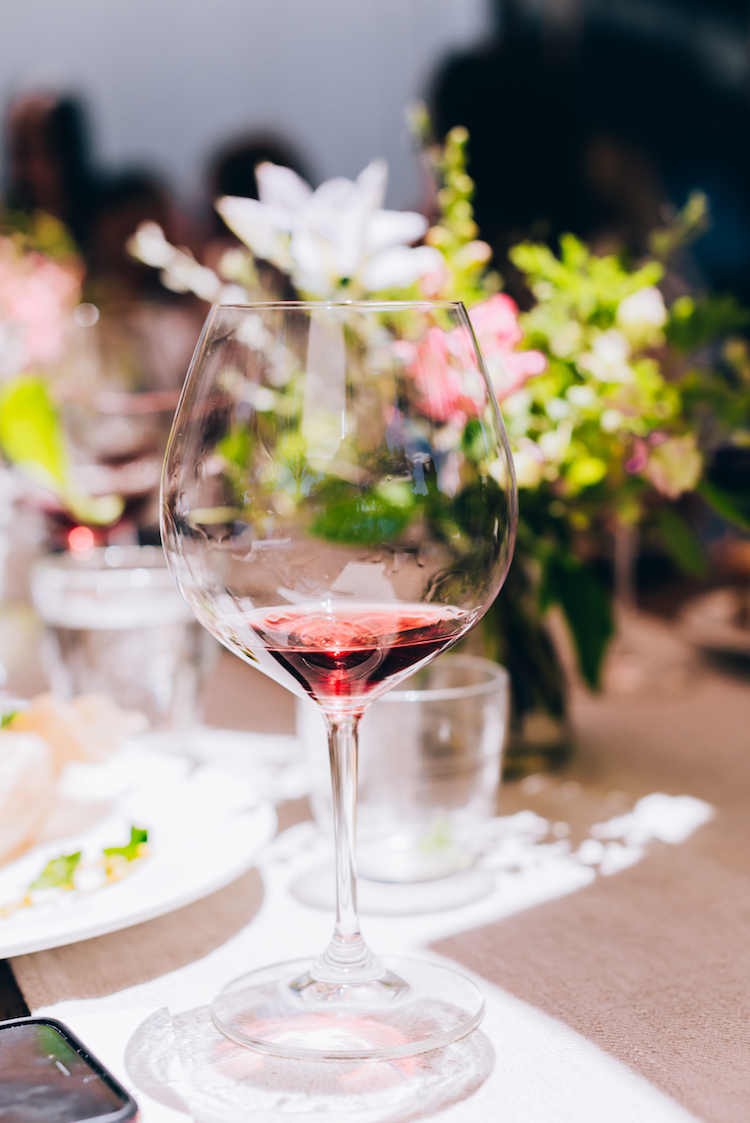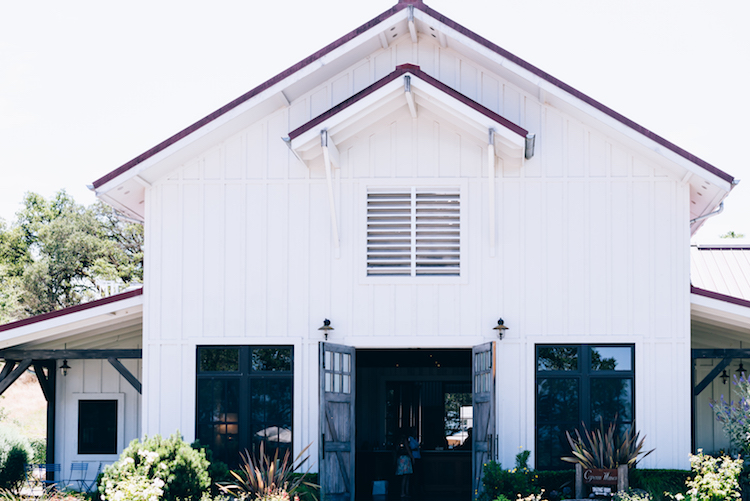 I could go on and on (and on) about how much I love the Bay Area, but the one thing I love the most is the proximity to wine country! I enjoy the cool, micro climates in SF, but sometimes a girl needs some sunshine + temps over 70 degrees (to show off cute dresses + sandals that are otherwise buried in the closet of course!) And then there is the whole thing about the wine- the wine is the best part obviously!
I recently took a jaunt up to Healdsburg in Sonoma with a few friends for a lovely day of wine tasting and feasting at Copain Winery. To start off our adventure, we had a delicious breakfast and bellinis from AG Ferrari. A quick hour drive from the city and we were in adult heaven, i.e. wine country!  Arriving at Copain, you are greeted first with sweeping views of the beautiful vineyard and Russian River valley below. It is a stunning property that is only surpassed by the beauty of it's wines. Copain is a reservation only winery to create a memorable and laid back, yet luxurious experience and boy did we get just that!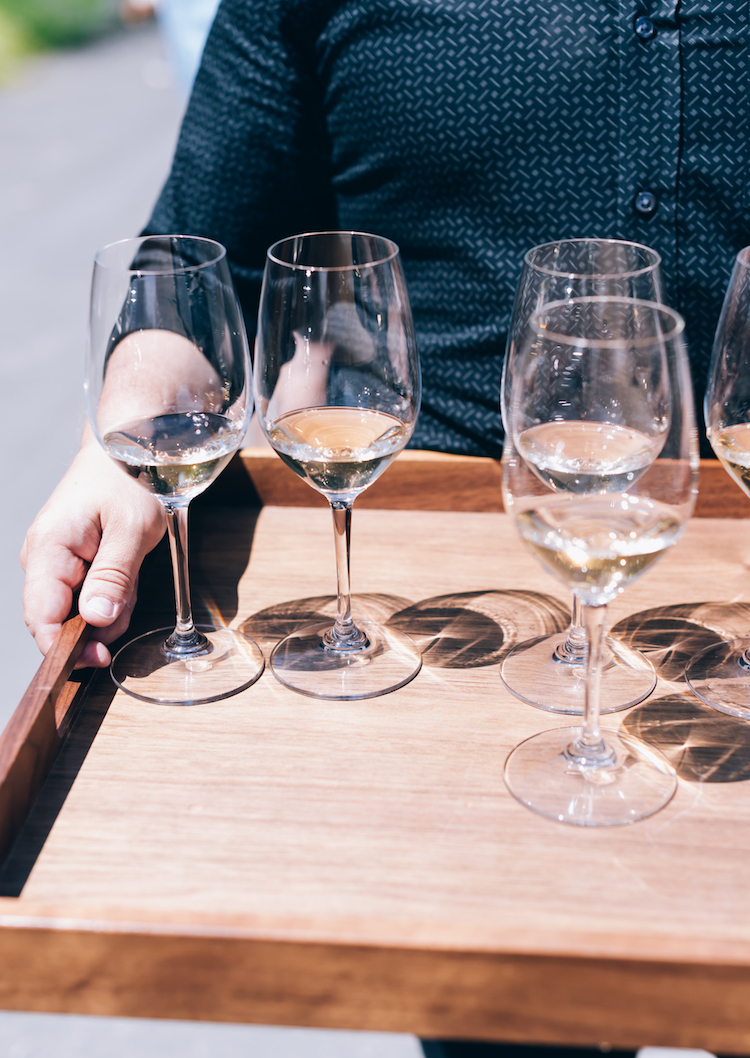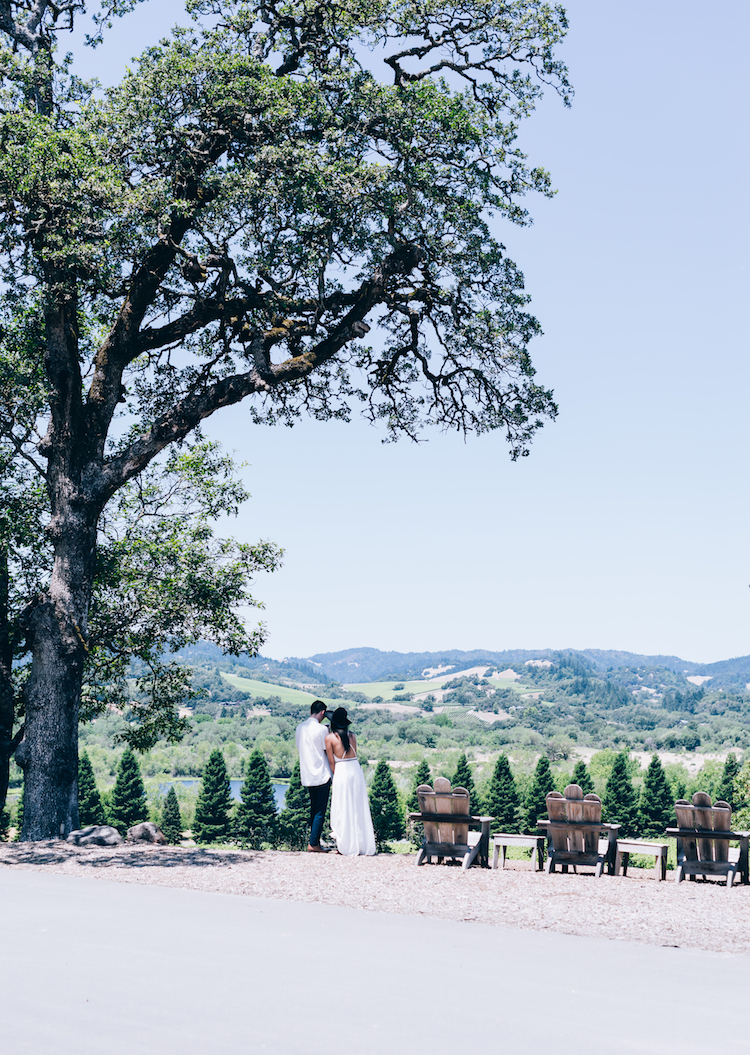 We were welcomed with a tray of their Chardonnay to enjoy as we learned a bit about the winery and surveyed, with jaws dropped, at the property. Picnic tables peppering the hill the tasting room sites on for group wine tastings as well as adirondack chairs lining the hill to sit back on with a good book while sipping on some wine. Their gardens were in full bloom and scent of lavender was wafting as the reprieving cool wind blew. Le perfect afternoon if I ever heard one!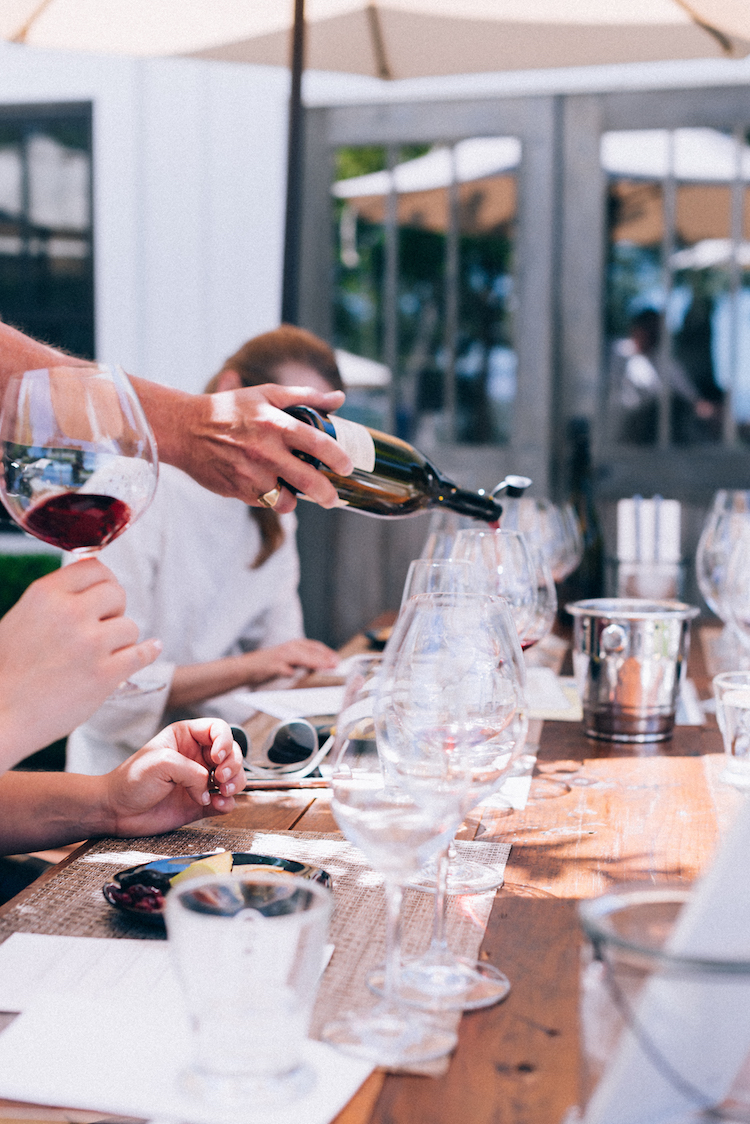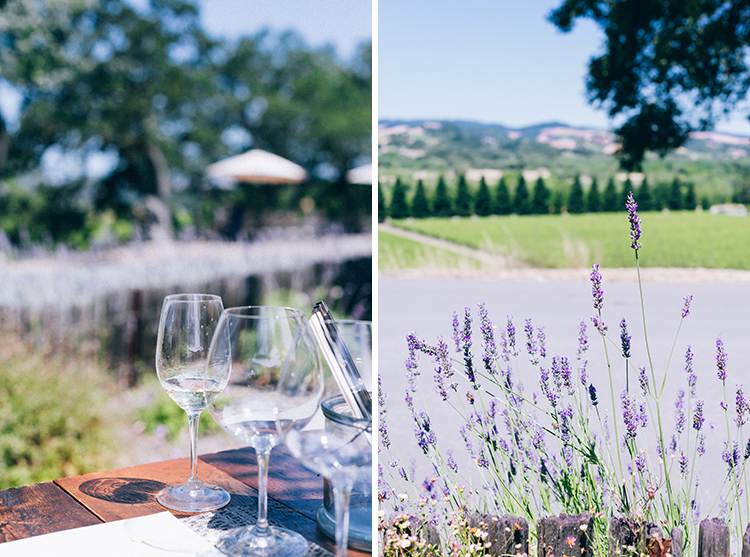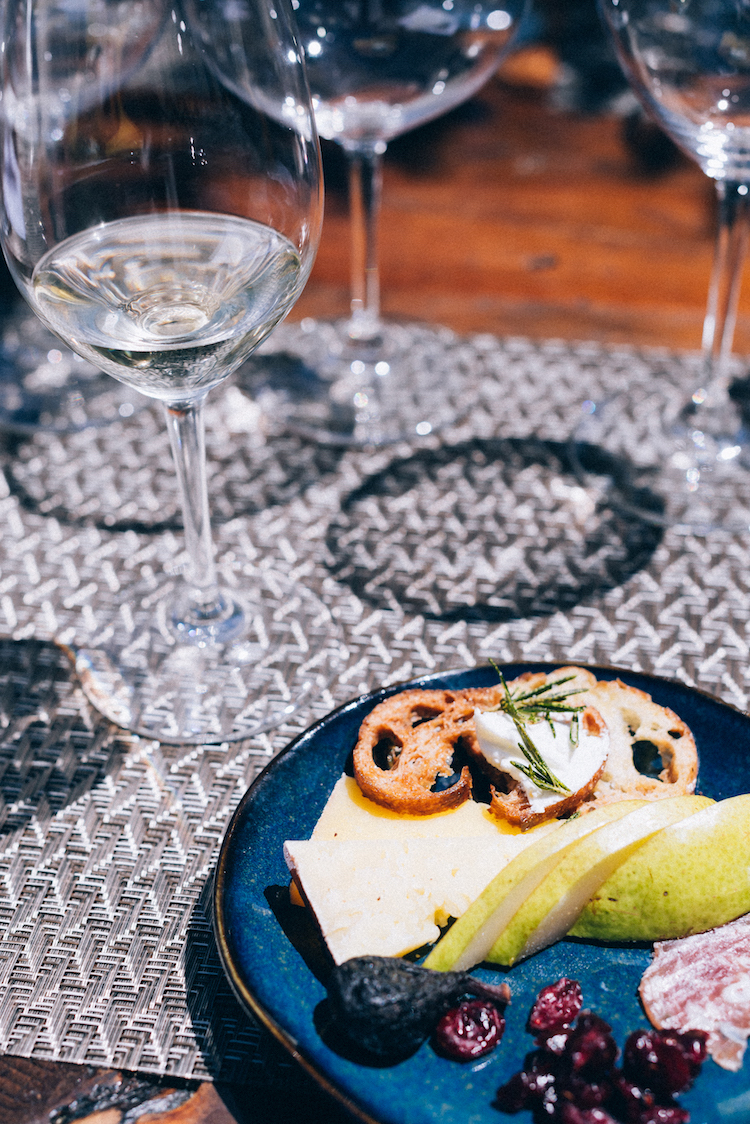 We gathered on long tables closer to the main building to do an Estate Tasting of their wines paired with some snacks to tide us over until the lunch via SHED that was to come. Each of their wines is beautiful, bright + not too sweet. They keep the sugar levels + alcohol levels lower in their wines  (12-13%) for a more balanced sip. The winemaker was inspired by the Rhone France region where he lived for some time. This is reflected in the wines, while grown in the Northern California sunshine and terroir, they have hints of old world European wines. Their Kiser 'En Haut' Pinot Noir was my favorite of the tasting and plan to stock it on my wine bar!
To let things settle before lunch, we took a tour of the gorgeous tasting room and property and got a behind the scenes look at where they make the wine.  I have never seen fermentation tanks before, they are huge! I also found out one of my wine club Banshees makes their wines there, they don't have their own winery so they source grapes and makes them on other properties. We also viewed the barrel room where the wine was aging until it was ready for sipping. I'll see you soon Pinot!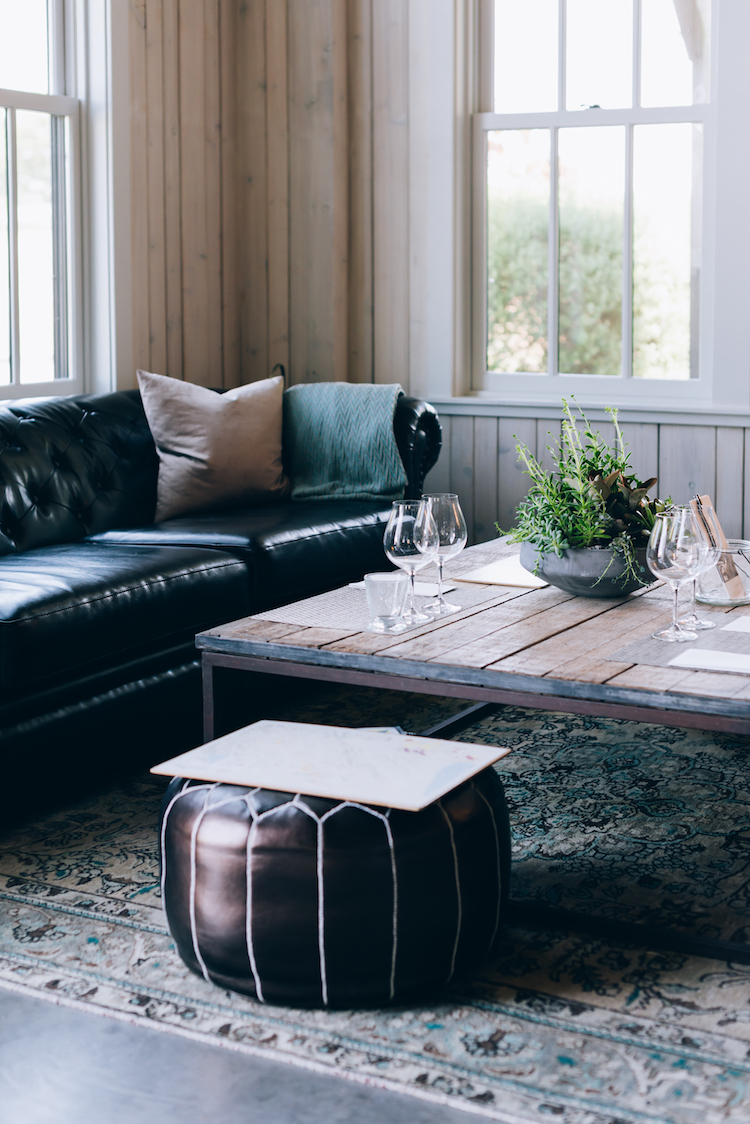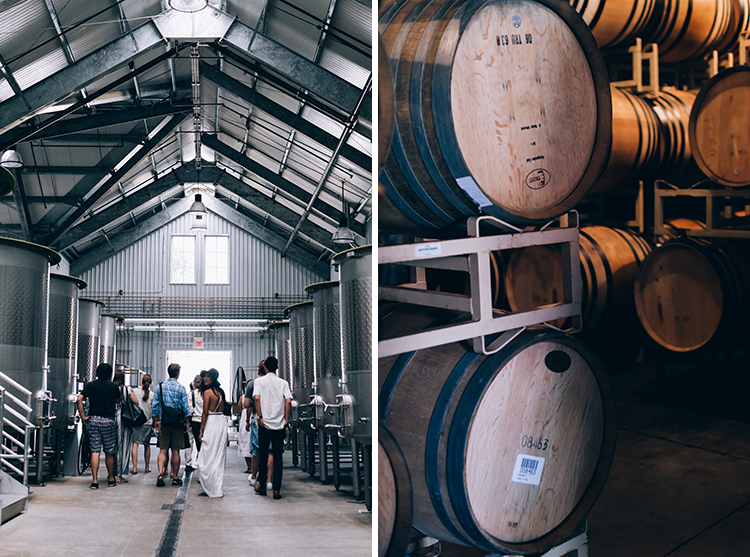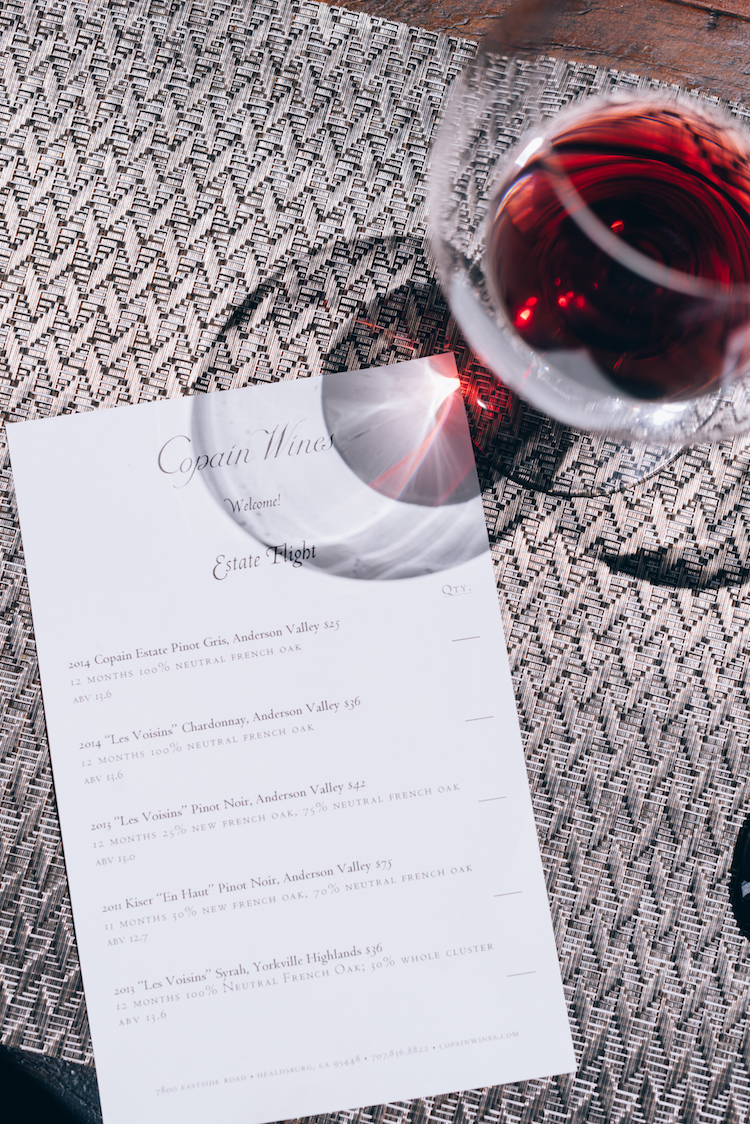 SHED, a shop in downtown Healdsburg, is partnering with Copain to do a special lunch spread a the winery. We were treated to delicious deviled eggs, a bright beat salad, and varying sandwiches (I love the heirloom tomato and burrata one) cutely wrapped in butcher paper and twine. Stealing this for my next picnic! Everything was phenomenal and paired perfectly with the next wine, which was my over all favorite, their P2. This wine is a 50/50 blend of pinto gris and pinto noir grapes thats served chilled. As you all know, I love a good rosé and this reminded me of one with a little more earthy notes from the higher amount of pinot skins. It was a little odd admittedly drinking a red chilled, but I quickly got over that! In fact, I brought home two bottles of this stuff to share with my husband.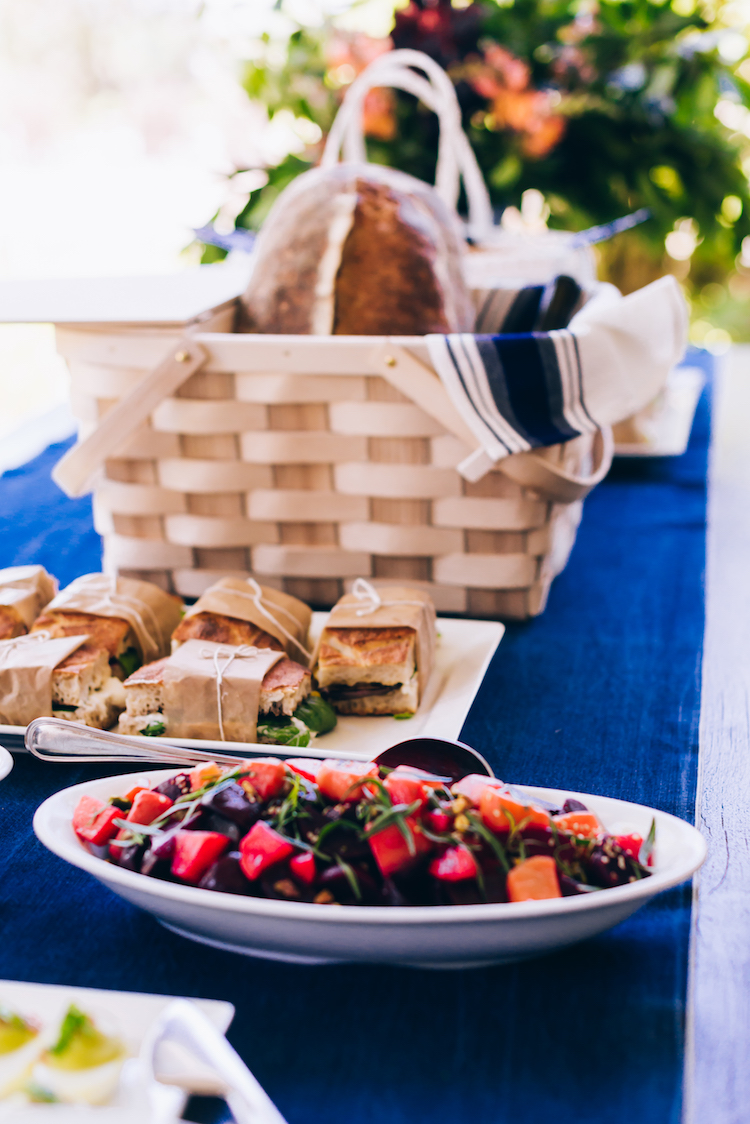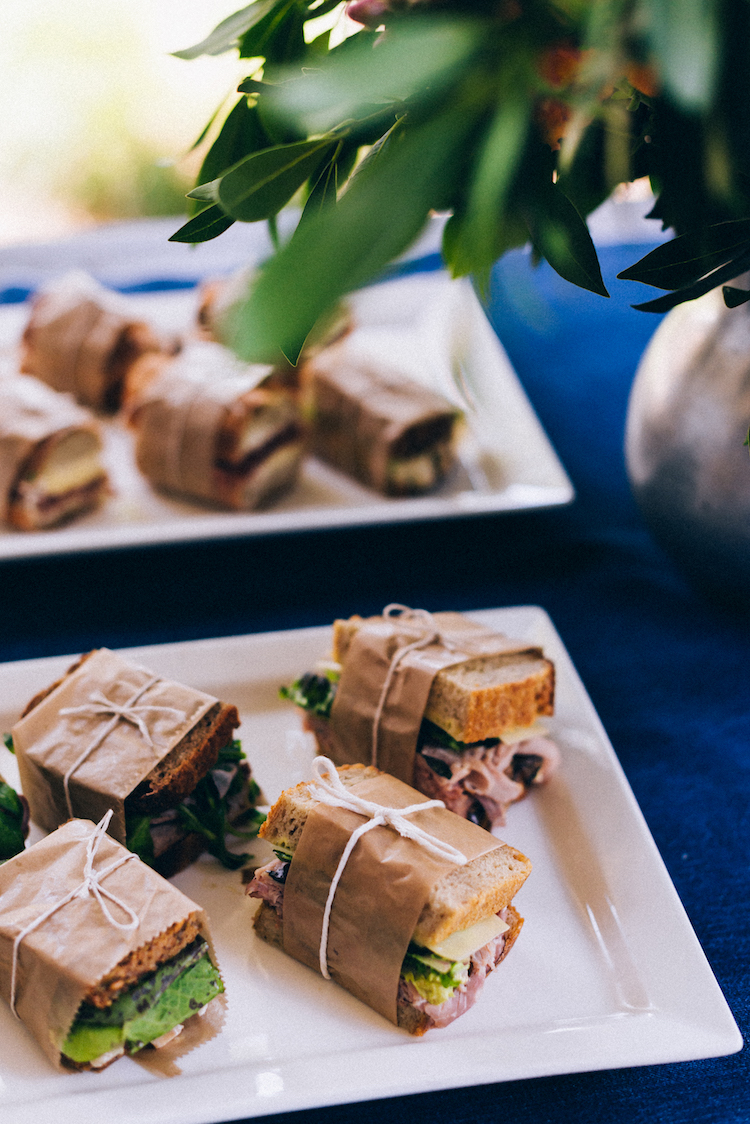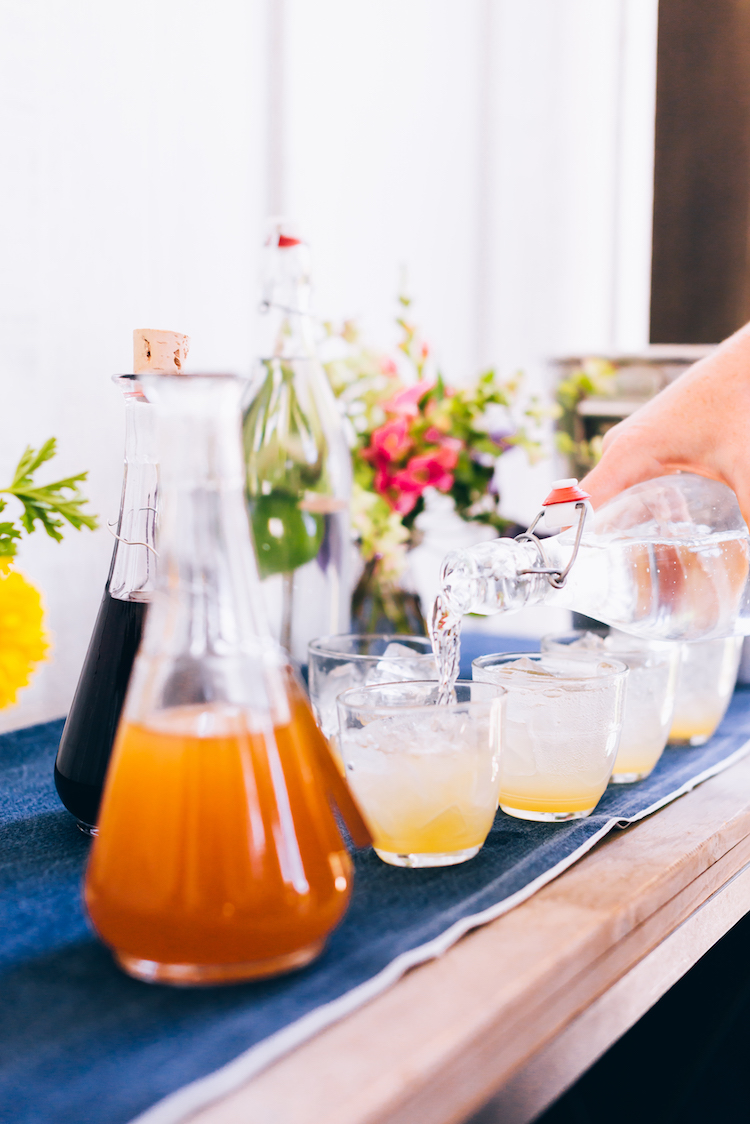 SHED also brought some shrubs which they are know for at their fermentation bar at their shop. If you have never had a shrub before, they are considered drinking vinegars. It's an old method before refrigeration to preserve fruit flavors after the season by combining fruits with sugar and vinegar and letting that steep and straining. It's a tart, bright, and fruity mix that can be topped with bubble soda or added to a cocktail. SHED brought two for us to try and oh my were they good! Their pluot and basil with rice vinegar was out of this world- luckily we got to take a bottle home of it! Stay tuned for a cocktail recipe using this shrub coming soon (it's so good!)
As if they day could get any better from there, we took a quick drive to visit SHED, only one of my favorite places, to learn how they mill grains, but more on that later this week!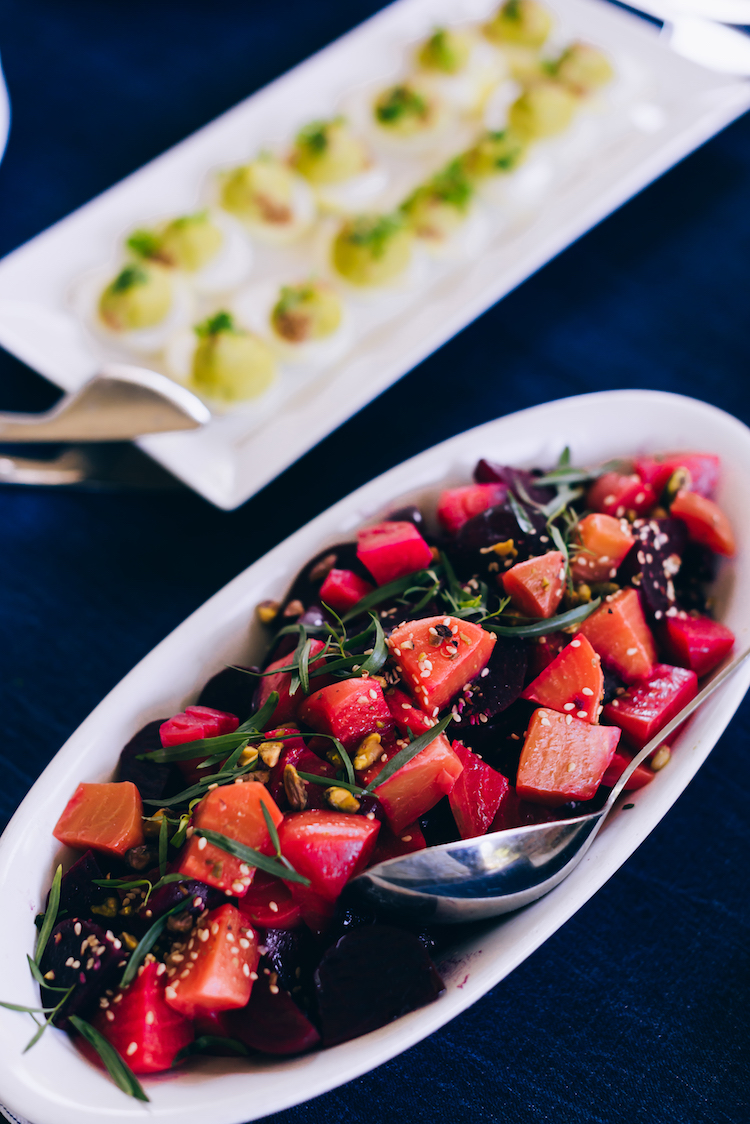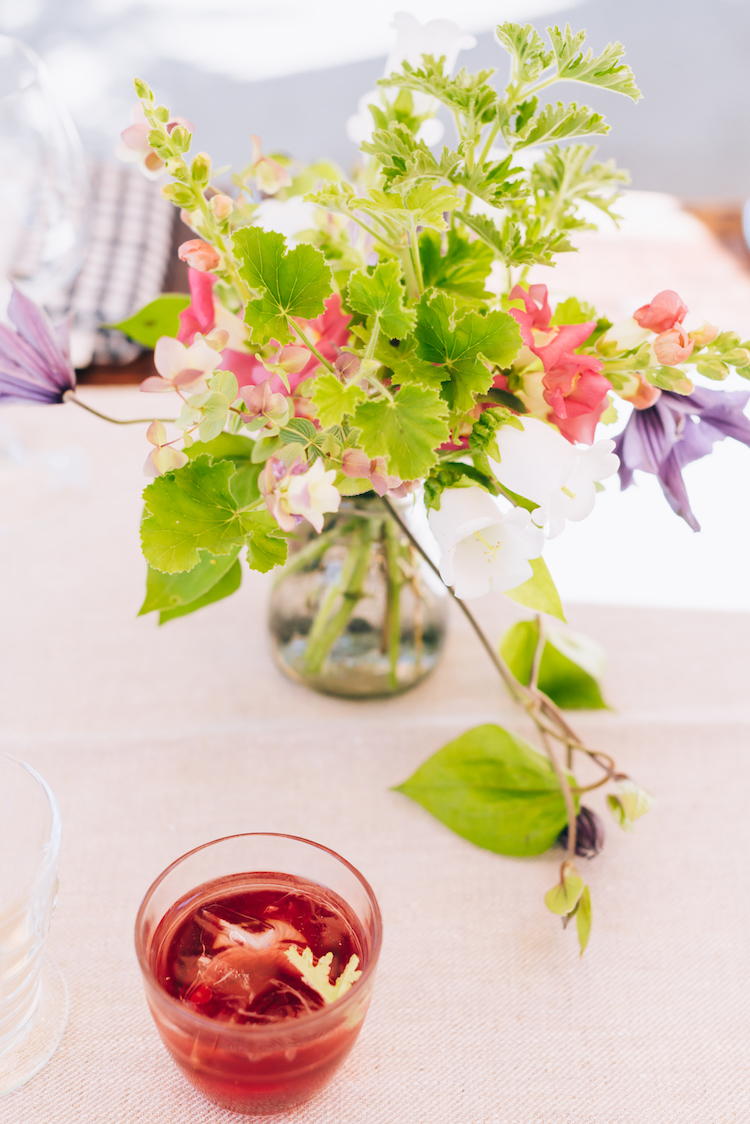 Thank you to Copain, SHED, Magnum PR + AG FERRARI for such a wonderful day in one of my favorite places!
For more adventures in wine country, California, and beyond, be sure to follow me on  Instagram, Twitter, and Snapchat (@ashroseconway)!