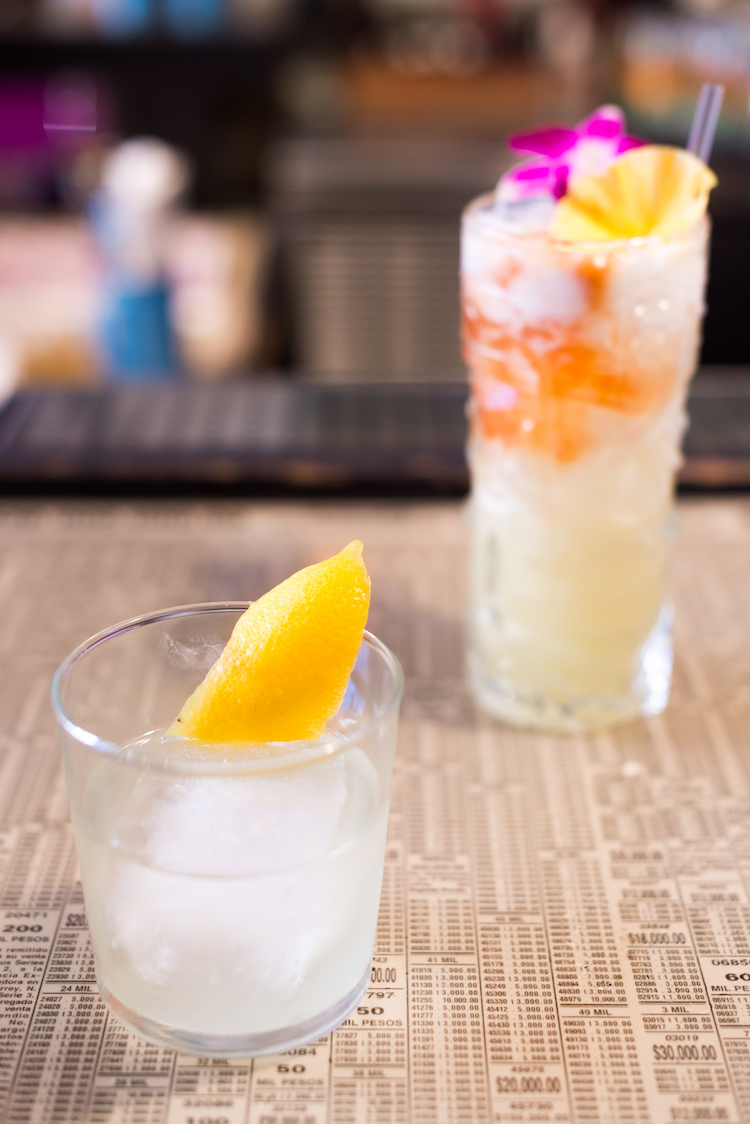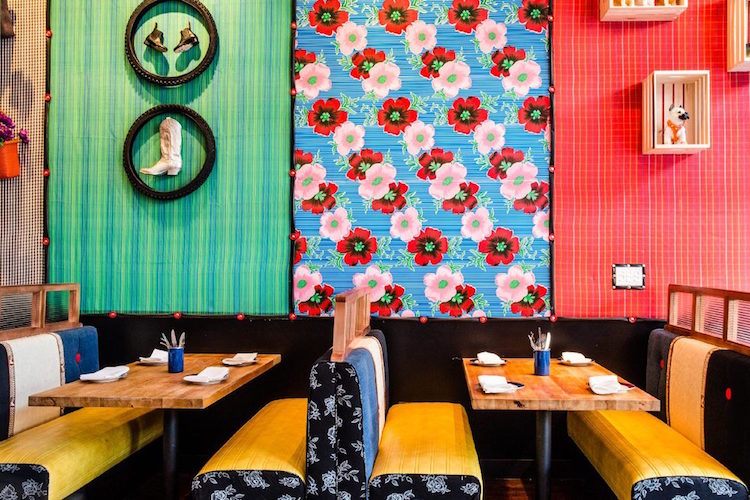 Stepping into Loló is like falling down the rabbit hole and landing in a Guadalajaran Wonderland. Bright saturated colors, with walls full of what other wise seem like junk, but look artfully placed and thoughtfully considered (of which they are.) Think a wall of car doors, crazy bright patterns covering every available space + ceramic tchotchkes tucked onto shelves. It's a sight to see!
The most notable thing about Loló is the not the kitsch feel of the decor, or even the food which is out of this world, it is the cocktails. The terrific tipples perfectly compliment the Mexican-California dishes- fresh, seasonal with the edge of street food fare. My personal favorite dishes being their guacamole (obviously!) fish tacos, their famous ceviche + the fried panko avocado tacos- so bomb! Despite the cocktail menu focus being tequila and mezcal (would you expect anything less to pair with Mexican fare) there are a variety of other spirit focused drinks on the menu to appease everyone and to go with their multitude of dishes.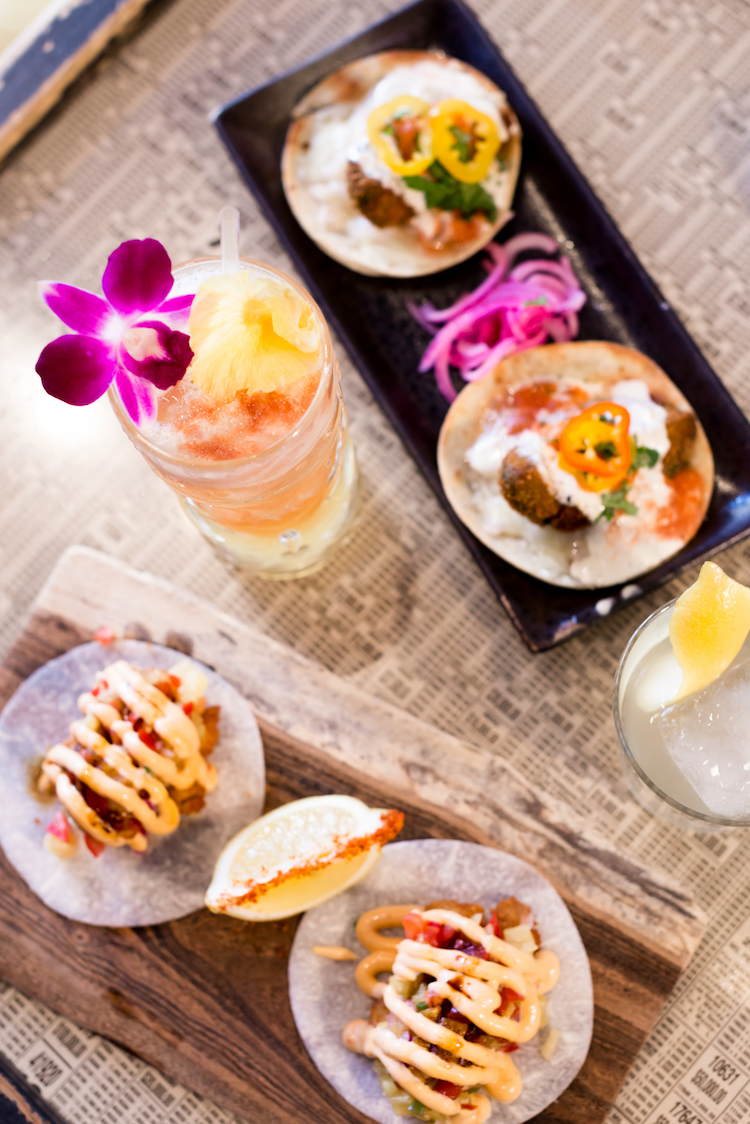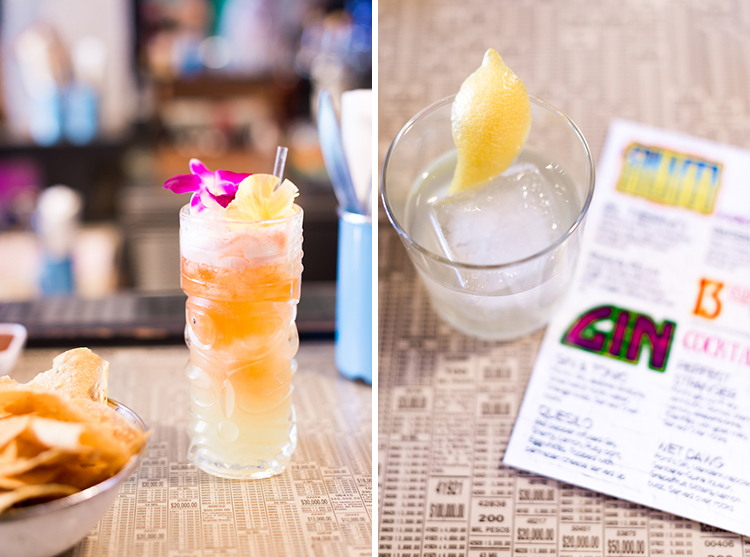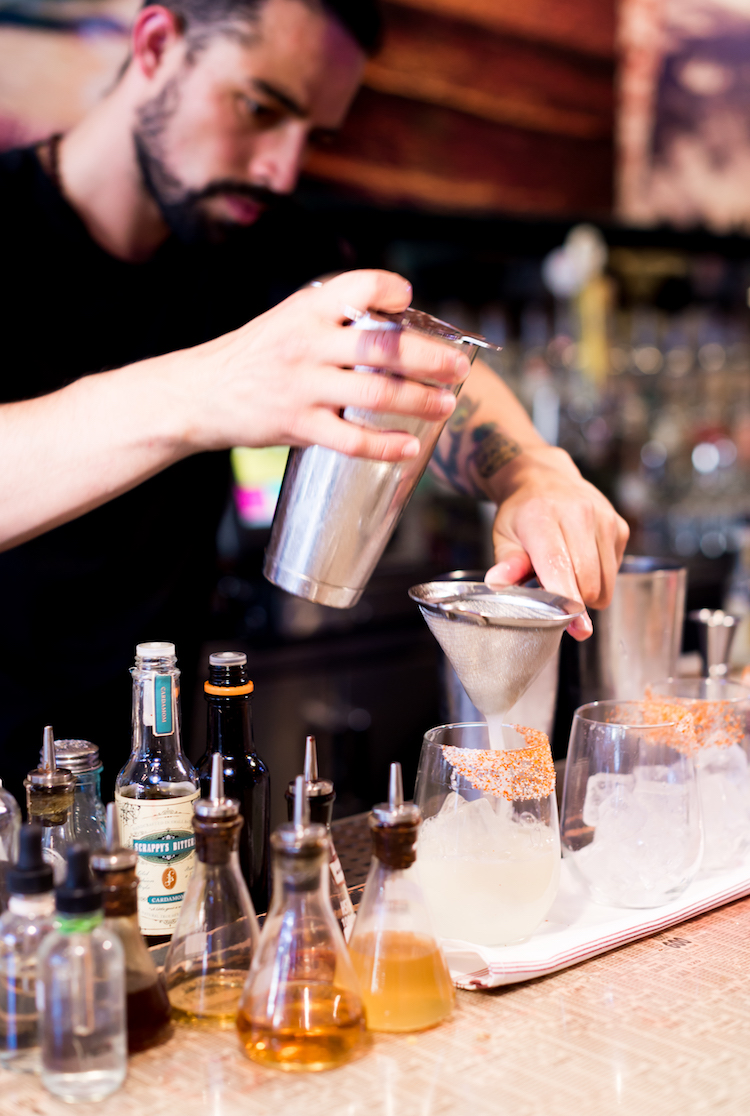 Behind the bar at Loló stand David Gallardo & Leon Vasquez at the helm, pushing the limits of cocktails. Hop up onto the bar stool, place your feat on the tire foot rests (I did mention kitsch, no?) and get ready for a wild ride!
They recently released a new summer menu which feature some Loló classics like the Margarita with chili rim, the 2 Birds 1 Stone- San Juan del rio mezcal, carrot juice, parsley, celery bitters, kaffir lime salt rim, served on the rocks, along with some new, inventive libations. There's the Mexican Zombie with tequila, mezcal, peach, lime, pineapple juice + bitters. I loved this one, but then again I am a sucker for tiki drinks! Super refreshing and cooling to suppress the fire from spicy dishes. The Queasily is savory sipper mixed with bell peper infused gin, sherry, lemon, ruby port, egg white, topped with a generous shaving of parmesan cheese. The cheese really through me for a loop, but some how just worked here!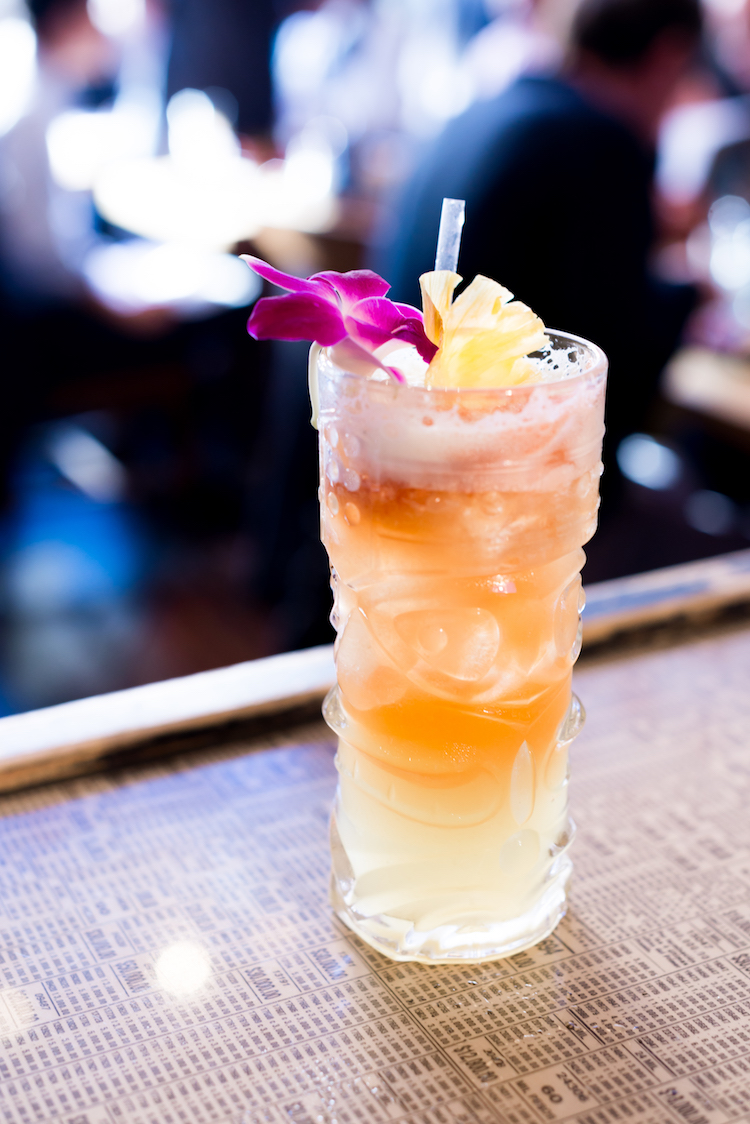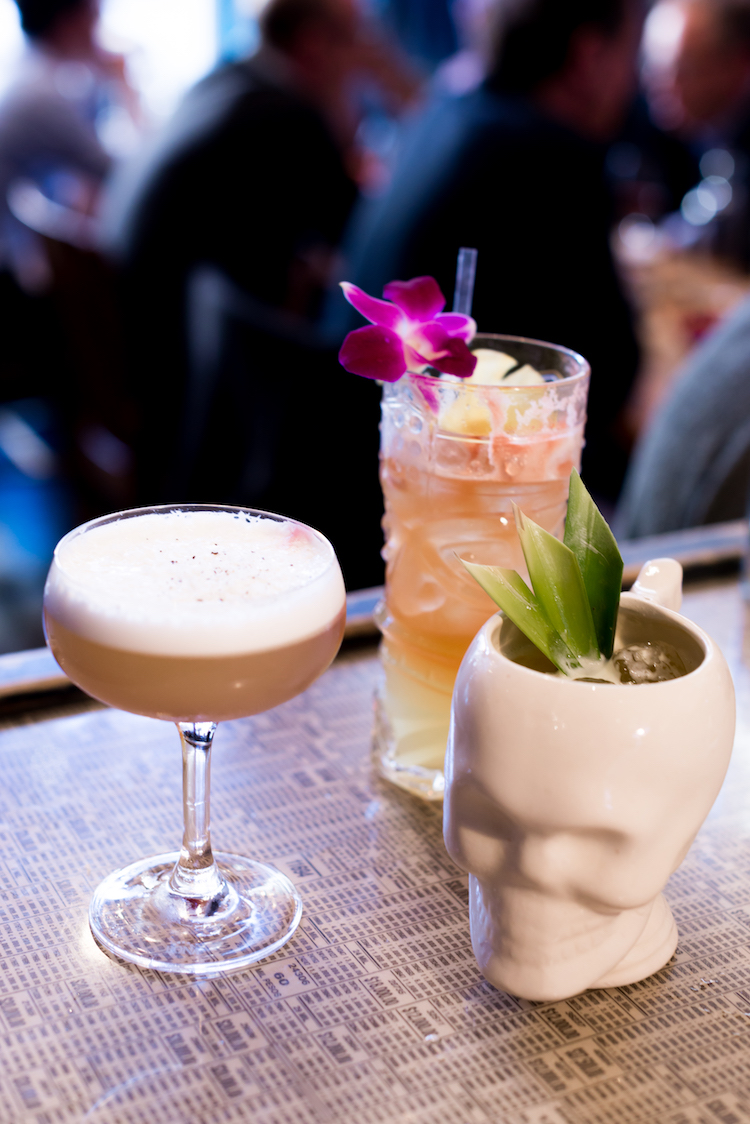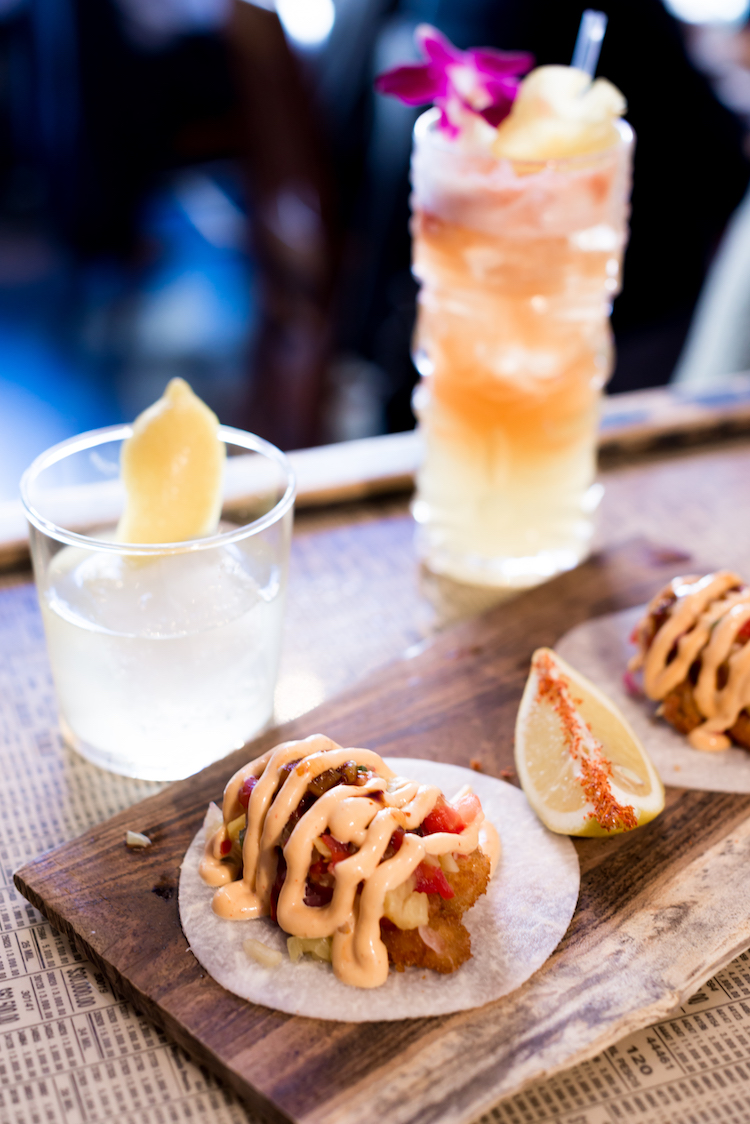 The star of the new cocktail menu is the Perfect Stranger, a refreshing summer drink made with Lo-Fi Dry Vermouth, Ford's Gin, oloroso sherry, jalapeño brine, celery bitters – all clarified with goat milk. You heard right, goats milk. Before dismissing it a drink made with this milk, it's not actually in the drink, rather filtered out after it clarifies the cocktail.
Clarification is a new old cocktail technique that is having a sort of comeback. It requires some skill and patience to yield a clear drink. There is this way of clarifying and this one, but the more tradtional way of clarification is milk. Clarified milk punches have been a summer staple of the south for awhile. I have seen many a clear Milk Punch made with regular milk but, none using goats milk!
Now just how do they do it? This is not a cocktail that is made right in front of you, it takes a bit of prep. Mixing the cocktail together first in a large batch, boiling milk (in this case goats milk) is added to the mix. The citrus/acidity in the cocktail than causes the milk to curdle (bear with me, it sounds like something you wouldn't want to drink, but trust me it's good.) The mixture is then strained to remove the milk solids which have removed the color, leaving a clear cocktail! It is pretty impressive to see and drink. No hint of any milk flavor, but it dose lend a bit of a richer mouth feel to it. This right here is one fine drink. I can not wait to go back to revisit this tasty tipple!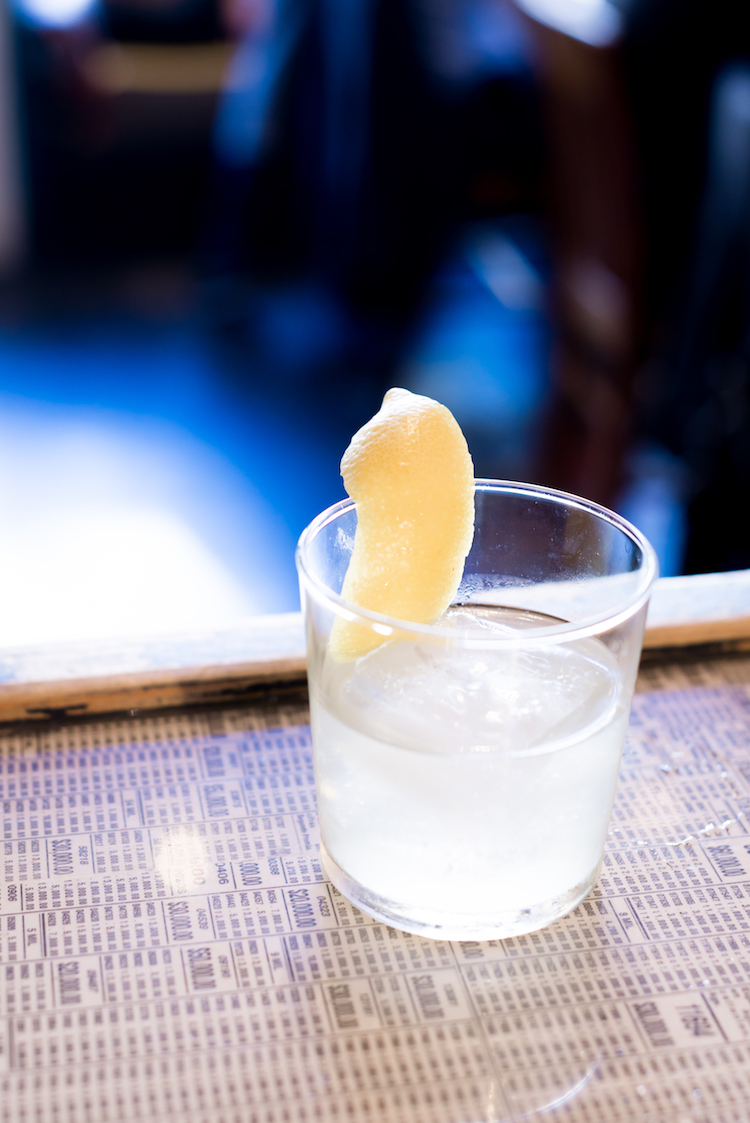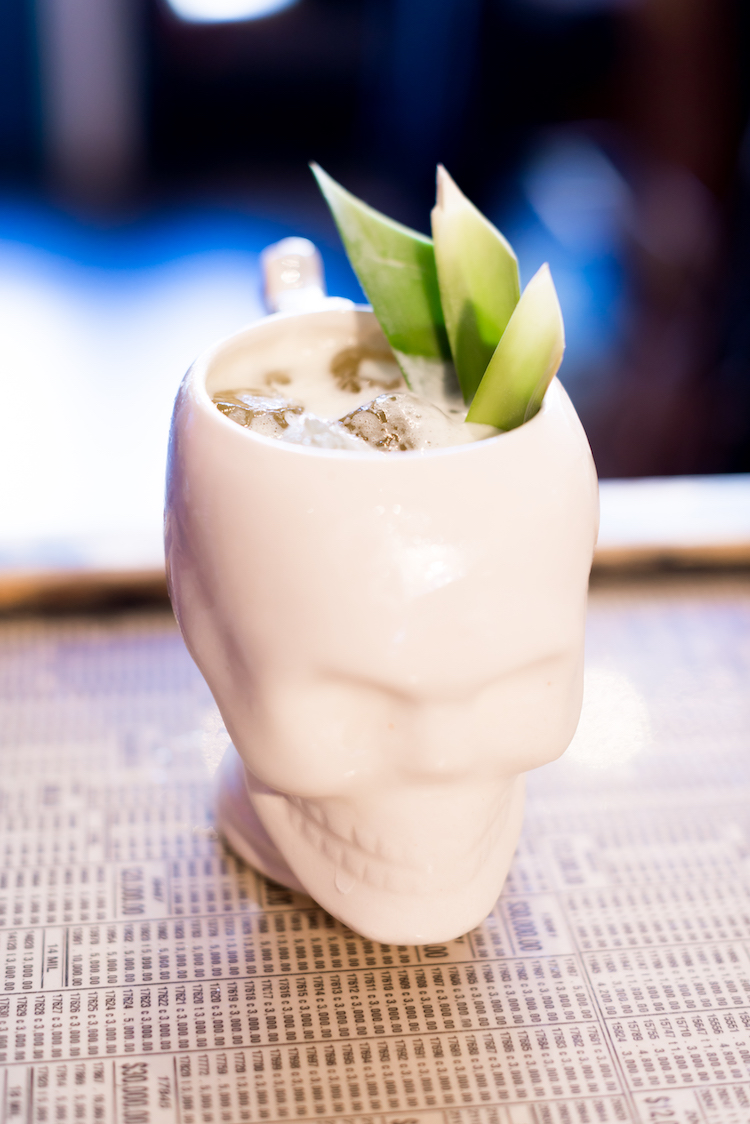 Ready to treat your taste buds to a good time? Head to Loló for fun, inventive drinks that are equally delicious. Oh, and don't forgot to order those fried avocado tacos to go with them!
Loló 974 Valencia St (at 21st) San Francisco, CA 94110
Photo #2 via Loló all other photos by Craft + Cocktails