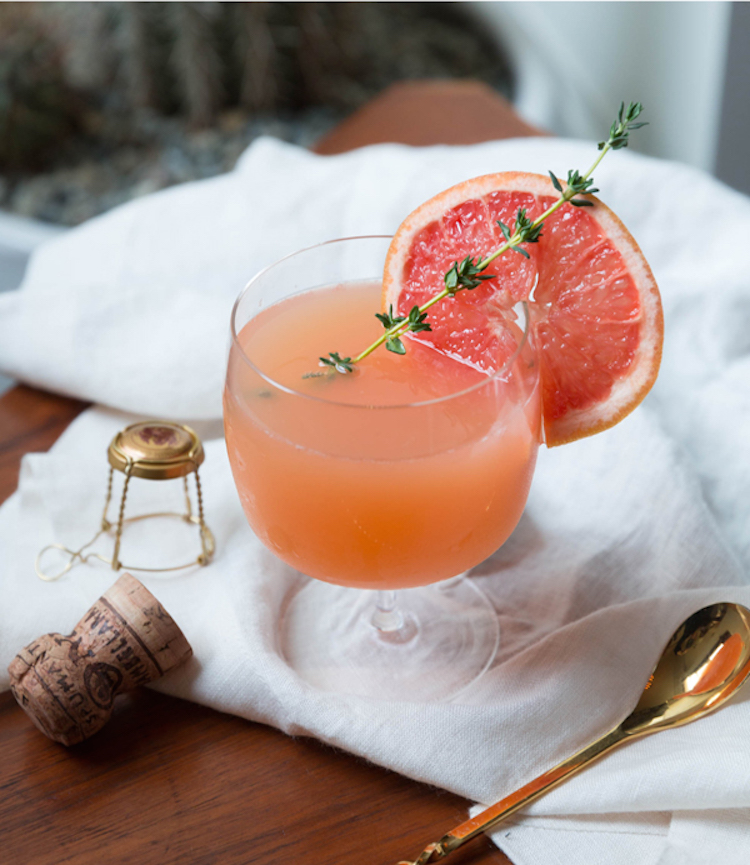 When it comes to 1st birthday parties (or any kids birthday parties really) there has to be a little fun for the adults! Erin of Apartment 34, who also lives here in the Bay, called on me to create a dazzling punch to serve at her son Carter's first birthday party. I knew just the thing to give the party a little boozy boost for the 21+ party goers!
Meet The Mr. Carter cocktail! It's vibrant, fresh, slightly sweet with subtle savory notes from thyme. I knew Erin is a fan of grapefruit juice so I made sure to add this citrus juice along with Lillet and champagne to make a lip-smacking drink. Because there is no hard liquor here (Lillet is a french, fortified wine) you can be sipping on these through out the whole party while chasing the little ones without falling down flat. Although I am sure they would get a kick-out of that!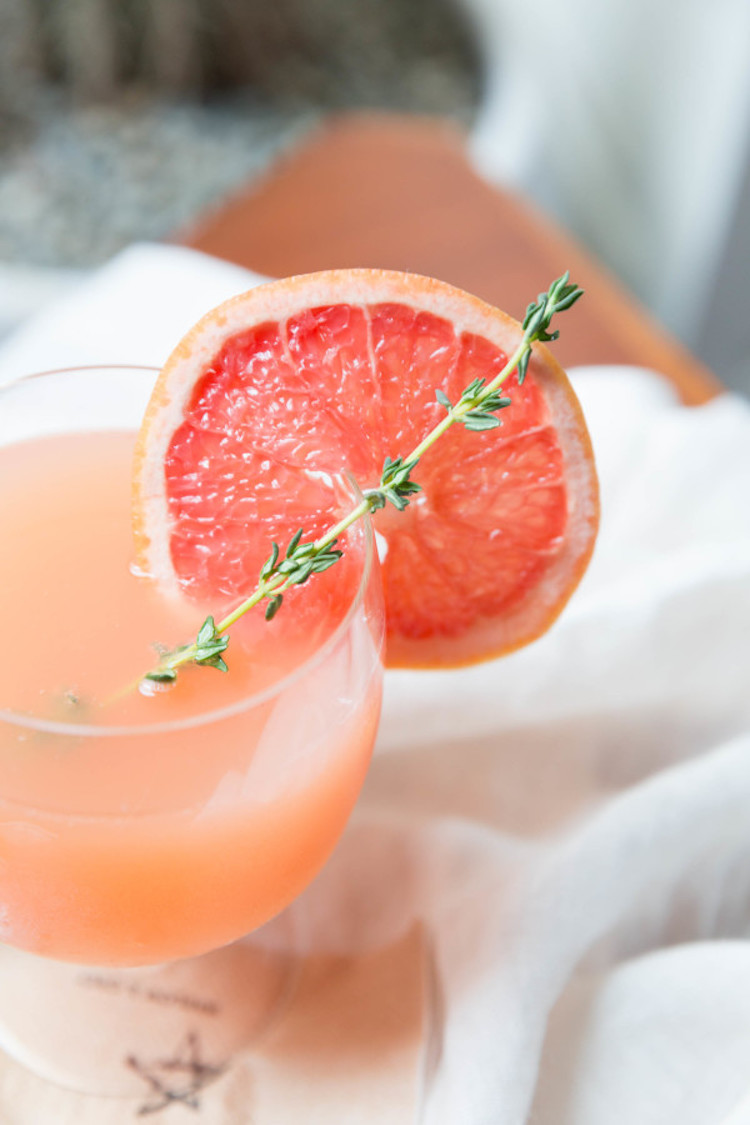 This cocktail is also MADE for sipping on leisurely weekends. Refreshing, bright + low on the ABV so you can keep on sipping it from brunch right on until evening, just sayin'!
Photography by Ashley Batz. Original styling and recipe by Craft+ Cocktails for  Apartment 34
For even more cocktails, you can find me on Instagram, Pinterest, Twitter, and Snapchat (@ashroseconway)