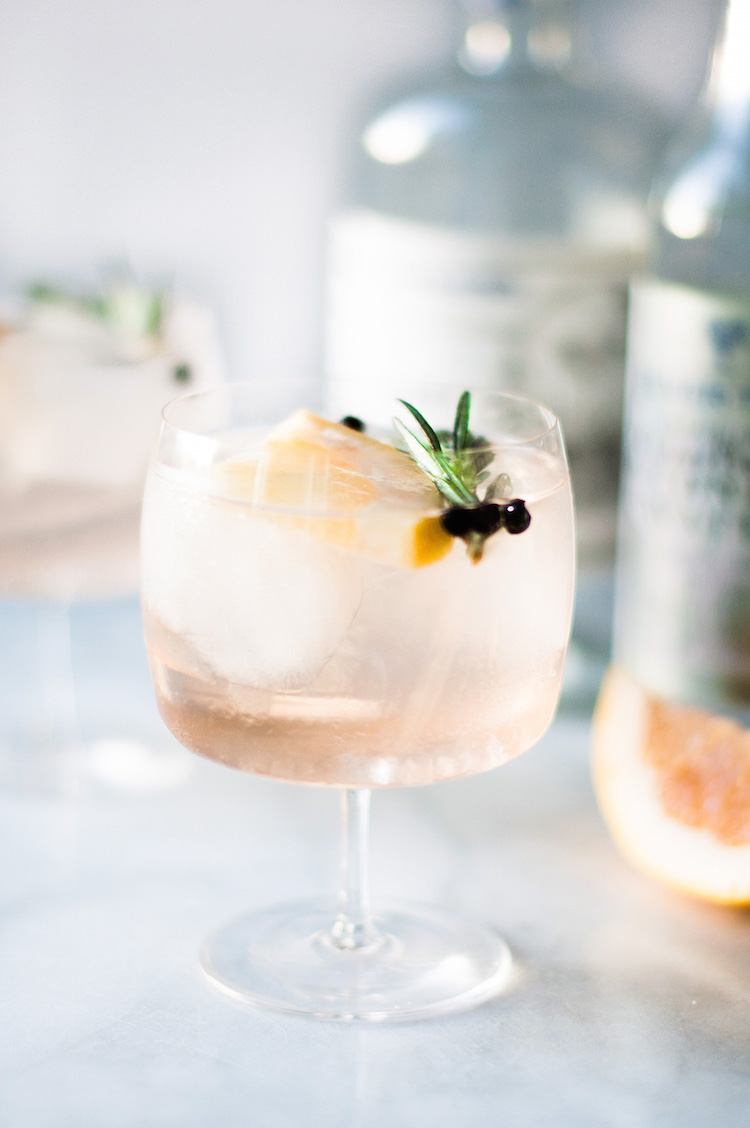 It has finally reached Summer here in San Francisco. Rather than heating up like the rest of the country, SF is the coldest during June, July & August and warms up while everyone begins to bundle up, go figure! It has something to do with currents, water temperature, and, well, rather then try to figure out the science behind it all, I am just going to embrace it and sip on these refreshing Elderflower Spanish Gin & Tonics instead.
Gin & Tonics are the ultimate summer (or Indian Summer) drink. You can make them with ease at home, on a boat (I've done it!), they are refreshing for a sweltering day, and they are just tasty. My dad's favorite drink is a Tanqueray & Tonic so I have had my fair share of them over the years (there's usually one waiting for me as I walk in the door for a visit) so you can say I am a bit of a Gin & Tonic snob.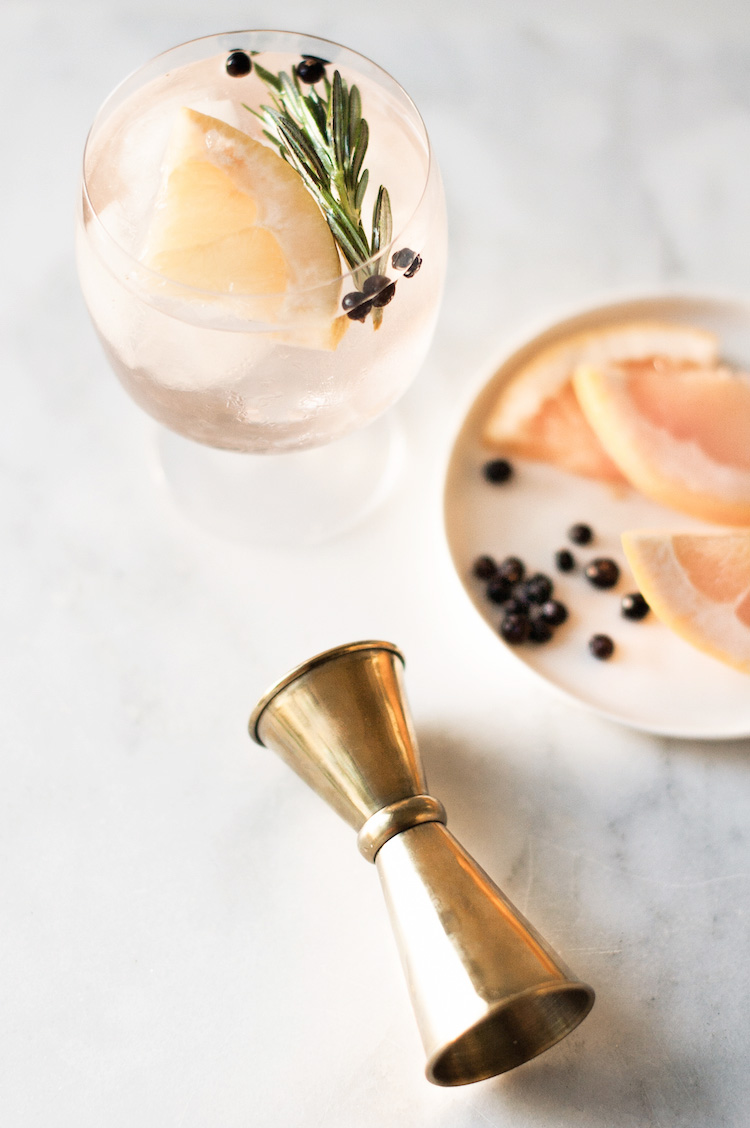 Because there are only two ingredients, they have to be made perfectly. They should be prepared with the best quality ingredients you can find, their proportions need to be balanced just so, and most importantly, they need to be ice cold. Think Antarctica in a glass, folks!
I turn to St. George Spirits when I want a good gin. They make a few varieties of gin, and other spirits, that can lend a special touch to whatever cocktail you are mixing up. My favorite to use, especially in a Gin & Tonic, is the Botanivore. It's super approachable with bright citrus flavors and subtle juniper.
When it comes to tonic, put down the grocery store plastic bottle. These are often too sweet and made from corn syrup, no thanks! Fortunately, there are so many great options on the market these days. Fever Tree is widely distributed and at many grocery stores so this is a great one to look out for. If you want to something really special, grab a bottle of Small Hands or Jack Rudy tonic syrups (they are concentrated so need to be mixed with soda.)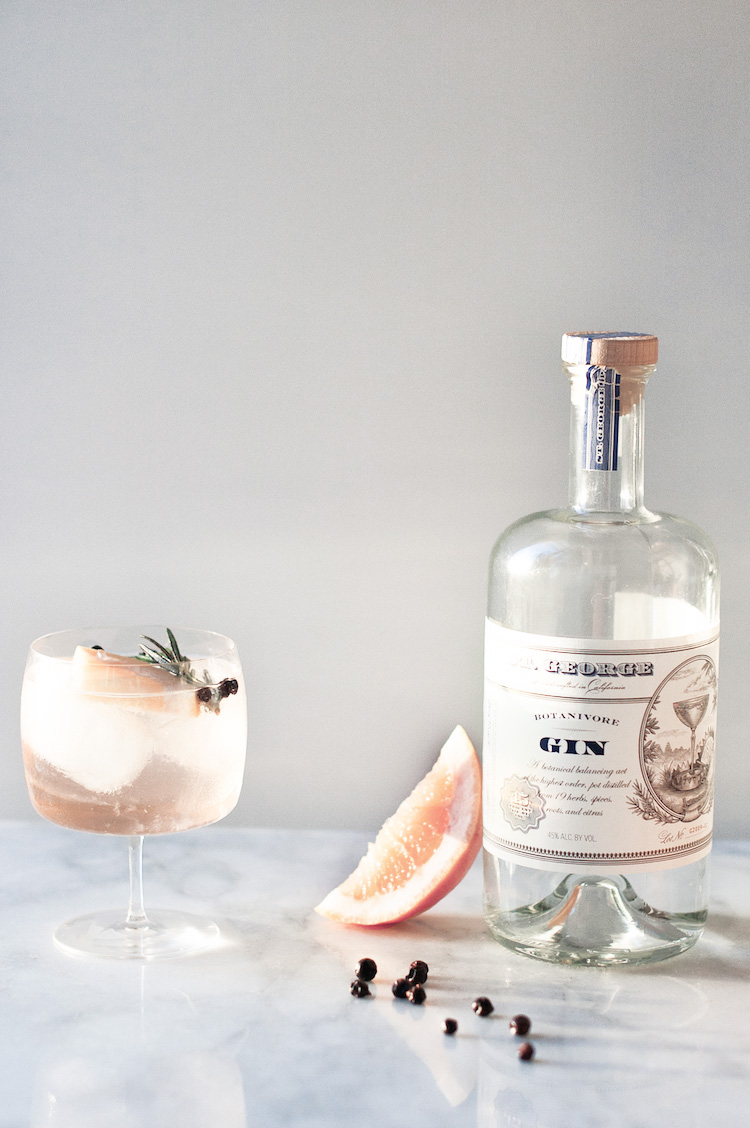 Recently, I have been seeing Spanish style Gin & Tonics pop up on menus and they have changed the G&T game for me! England can take credit for the creation of the original, but the Spanish used their sense for flair to make this classic drink really shine! Along with the junipery gin and sweet, botanical tonic, other ingredients are added to impart not only subtle flavors to them, but add a beautiful garnish to the otherwise simple drink. I mean, damn how gorgeous are these cocktails?!
As far as proportions for the perfect G&T, I like to do a 2/3 of the drink filled with tonic and 1/3 with gin (so 3:1) for this terrific tipple.
Print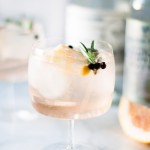 Elderflower Spanish Gin & Tonics
Prep Time:

5 minutes

Total Time:

35 mi nutes

Yield:

1

1

x
---
Elderflower Gin & Tonics
Ingredients
2

pink grapefruit slices
a few juniper berries
rosemary sprig
---
Instructions
Chill the drinking glass for a half hour. Add ice to the glass. Squeeze one slice of grapefruit into the glass and discard. Add the other grapefruit slice, the juniper berries, and rosemary sprig to the glass. Pour gin into the glass. Add the tonic and stir before drinking.
---
---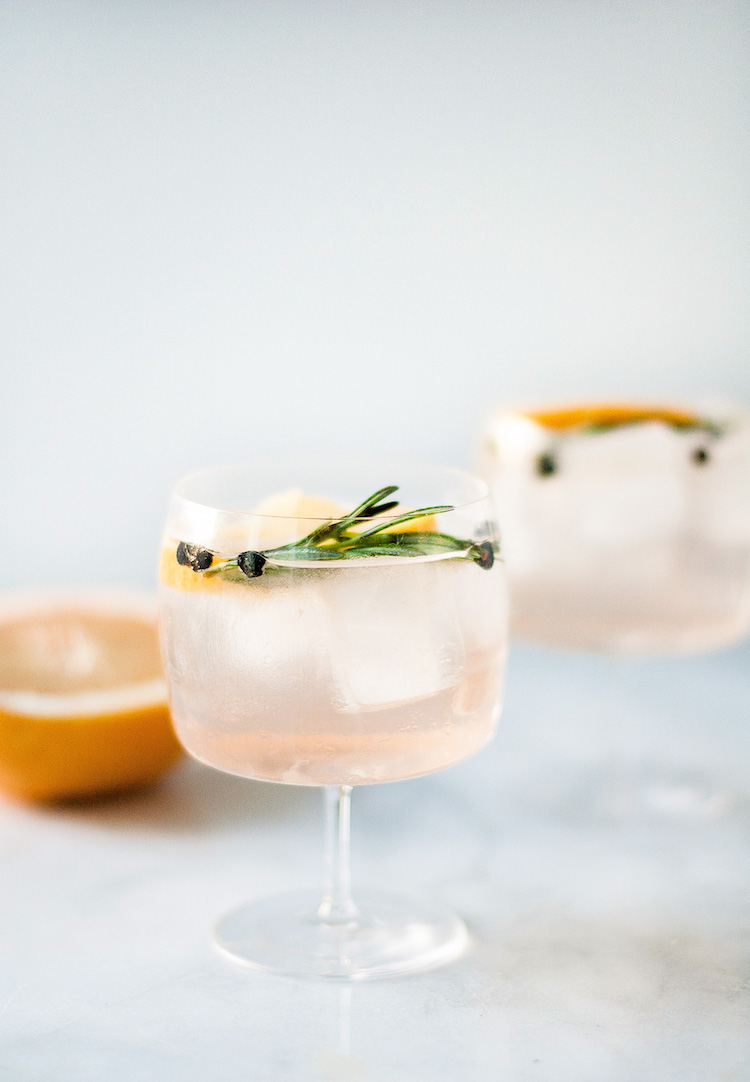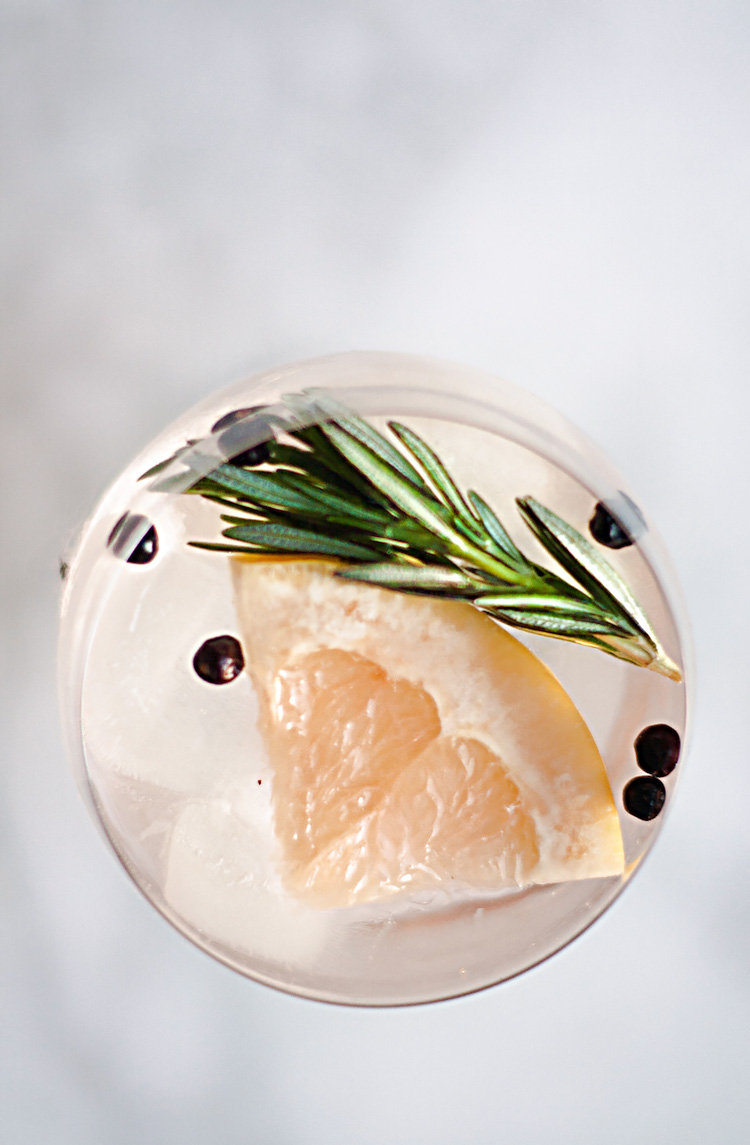 For this particular Spanish style Gin & Tonic, I grabbed a plump, pink grapefruit, woodsy rosemary, and sharp juniper to adorn the glass and pair with the Elderflower Tonic. It's important to add these first- as you pour the tonic and gin into the glass, it helps better infuse the drink with their flavors.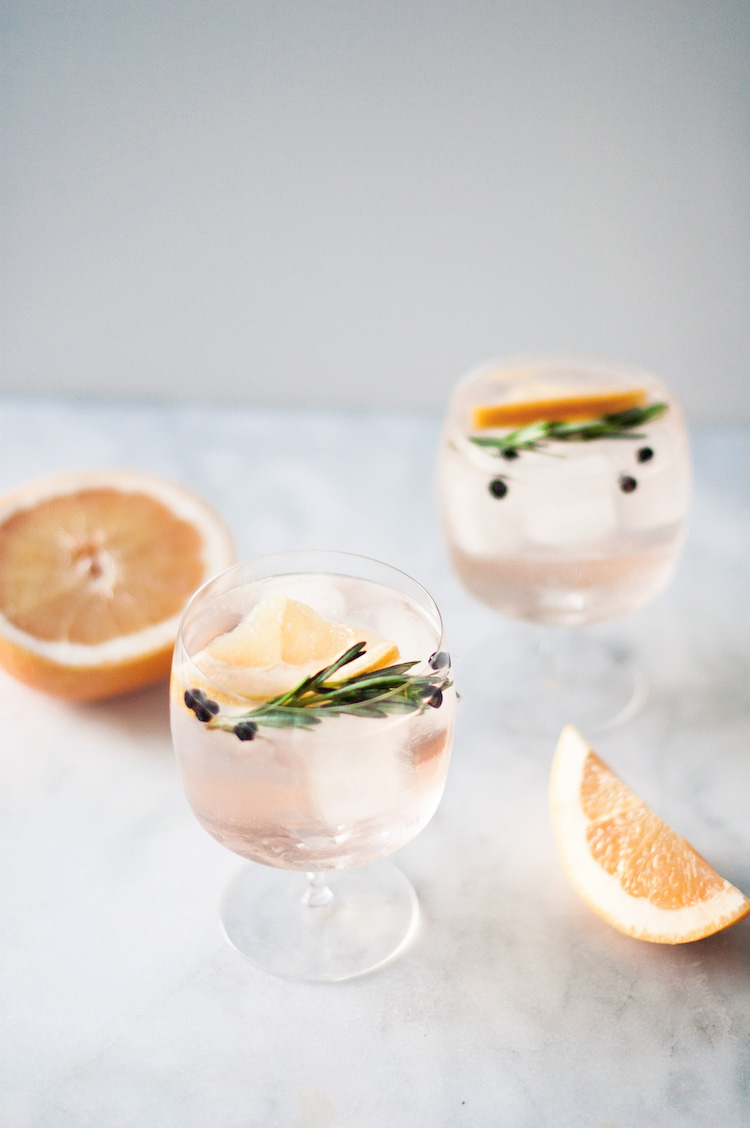 This is a G&T recipe that even Goldilocks would find juuuust right!
For more cocktails, you can find me on Instagram, Pinterest, Twitter, and Snapchat (@ashroseconway)